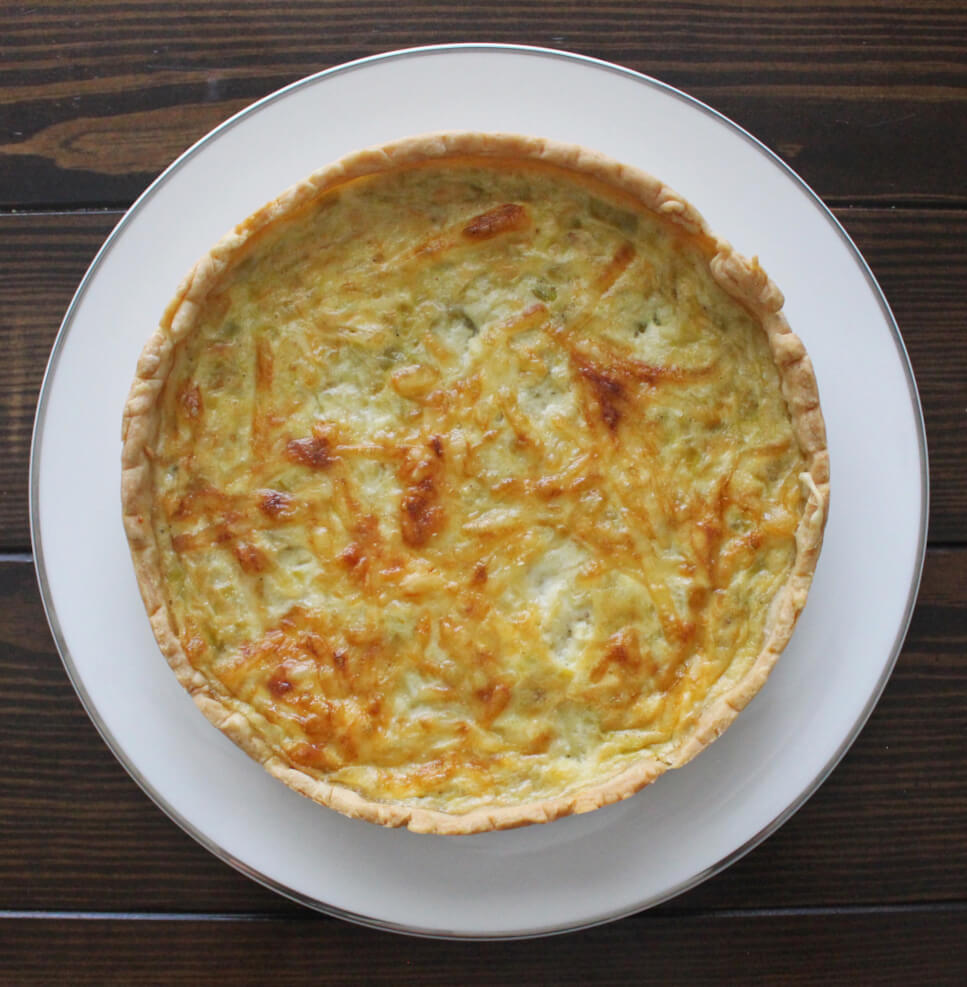 Mastering the Art of French Cooking | Julia Child
Recipe 121
- Flamiche- Quiche aux Poireaux [Leek Quiche], p. 151
You can buy Julia Child's Mastering the Art of French Cooking which contains these recipes here.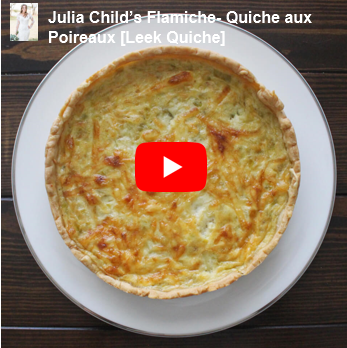 You can watch me make this recipe for the first time on my YouTube channel here.
Butter Count: +16 TB
Cost: $7.48 [~$1.50 per serving]
Guys! The seventh quiche. That means only two more to go until I can move on to gratins! I've been so excited about what Chapter Four (Entrées and Luncheon Dishes) has in store. However, these quiches at the beginning have been slowing me way down since it seems as if I never have enough motivation to make them. As for this leek quiche, it was good but nothing super special. It really was not that much different than the previous Onion Quiche and Onion Tart. These quiches are all starting to run together now. Good news is that I have 100% confidence to walk into the kitchen and whip up a quick quiche without using a recipe.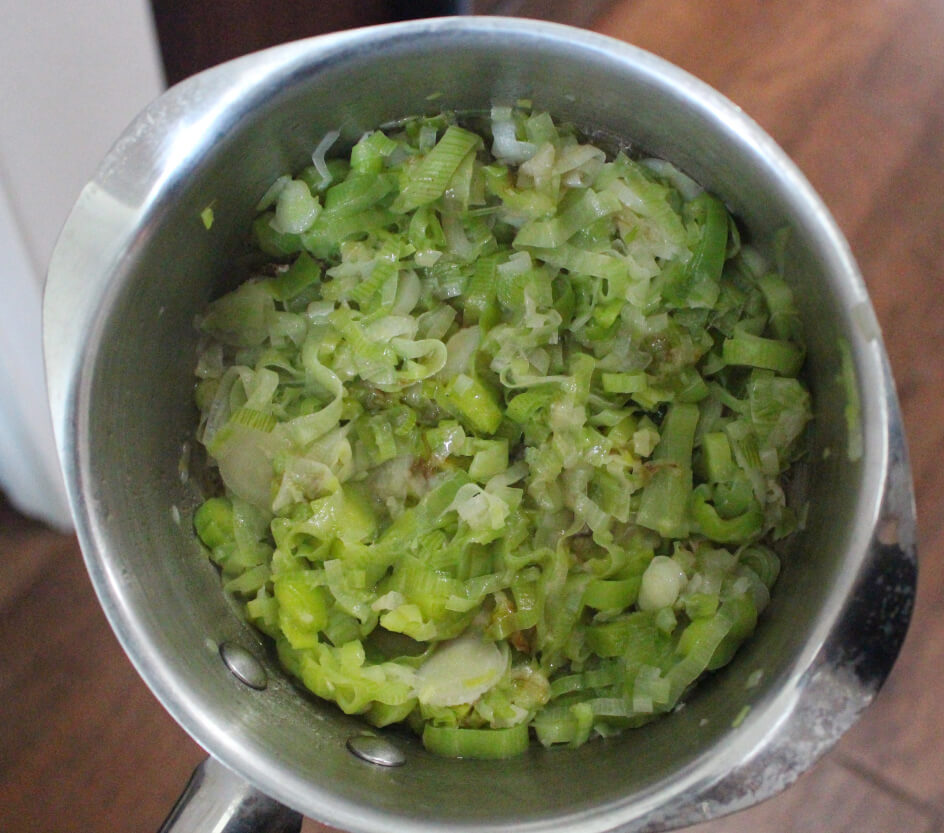 I won't spend a lot of time going on about this one as you have probably gathered by now that it is pretty much the same as the previous ones. The white part of the leeks (I had to use some of the green part in order to have enough) are boiled with a little bit of water, salt, and butter until the moisture has evaporated. The heat is then lowered and the leeks are stewed for about thirty minutes until tender.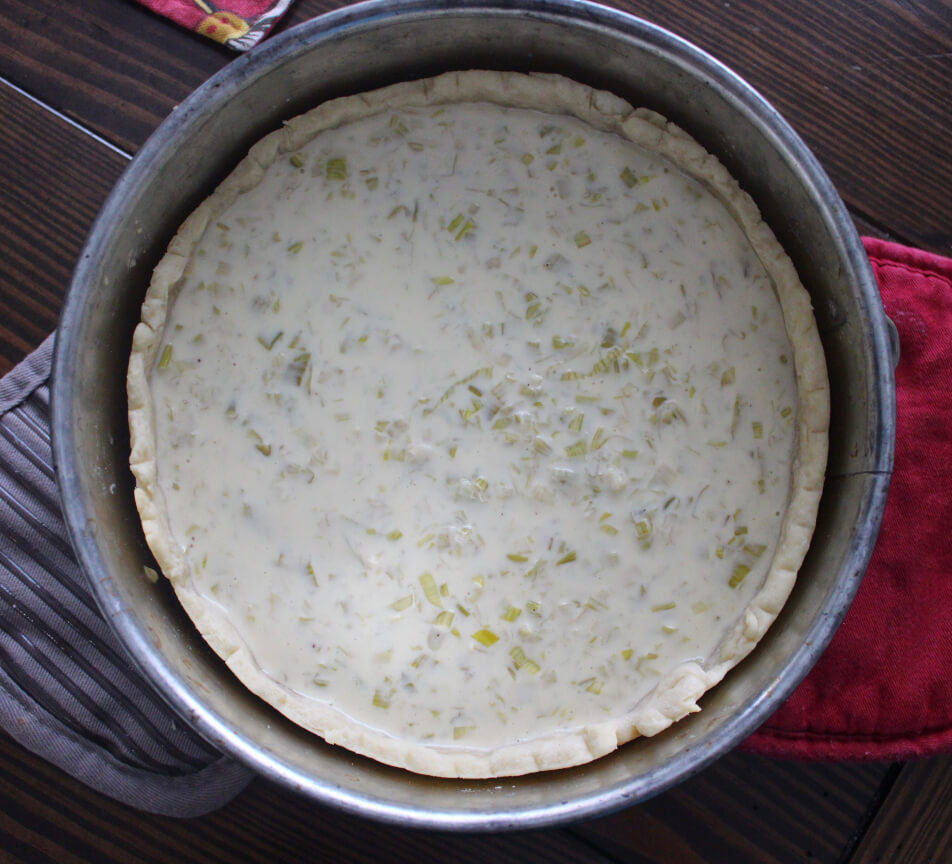 Eggs, cream, nutmeg, and pepper are beat together. The warm leeks are slowly beat into the mixture, and it is all poured into a partially baked pastry shell. It's covered with Swiss cheese and dots of butter, and baked at 375-degrees for about thirty minutes until puffed and browned. That's all there is to it! As a lunch, this makes for a fine meal. If you have a pound of leeks wasting away in your fridge then I suppose this would be a great recipe.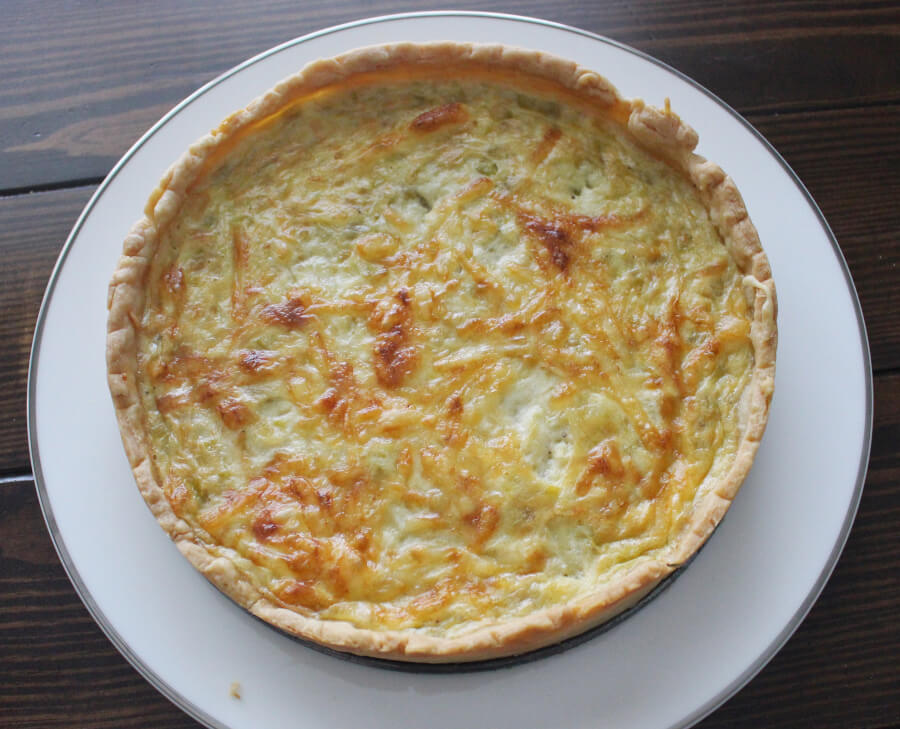 You can find these recipes and all the other Julia Child recipes I make in Mastering the Art of French Cooking
Bon appétit!
June 26, 2020 by Laura Bullock