Julia Child Recipes
186 OF 528 RECIPES COMPLETED
BUTTER COUNT: 796.5 TB | COST: $2446.89
On January 3, 2019, I set out to cook every single recipe from Mastering the Art of French Cooking in order to learn how to cook like Julia Child. With every recipe I make, I gain more confidence in the kitchen, learn new cooking techniques, and expand my cooking and food knowledge. Follow along to see what I learn, how each recipe tastes, the struggles and accomplishments along the way, and the pictures that go with each recipe.
__________________________________
All of these recipes come out of Julia Child's Mastering the Art of French Cooking, Volume I which you can buy here. This cookbook and these recipes were written by Julia Child who co-authored with Simone Beck & Louisette Bertholle and were published by Alfred A. Knopf.
This blog, Laura The Gastronaut, and this blog post were/are not endorsed or supported by Julia Child or Julia Child Foundation. The views expressed on this blog are my own.
Julia Child Recipe Checklist ->
Watch me make Julia's recipes ->
Previous Julia Child Recipes ->
__________________________________
VIDEOS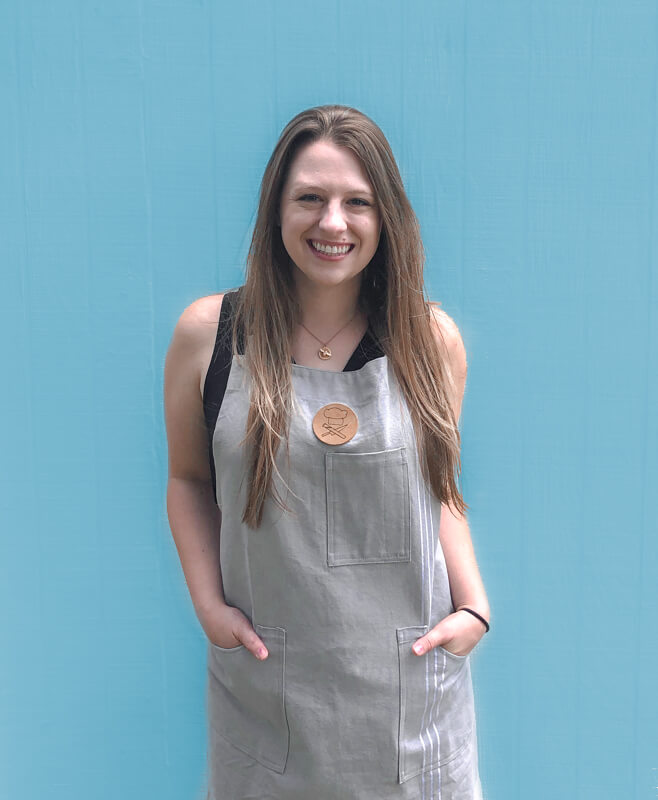 Hi! Welcome to my blog!
My name is Laura. I am a home cook, science junkie, Julia Child fan, daydreamer, beach lover, breakfast aficionado, and major foodie. My goal is to encourage and inspire others to get into the kitchen and learn about cooking whether that be through Julia Child recipes, fun cooking challenges, or by cooking one of my recipes I discovered in my laboratory. For me, cooking is not just about eating the food. It's also about the techniques, the science, and the experience that gets you to that delicious end product. And then taking that food, sharing it with the ones you love, and creating lasting memories. As Julia once said, "This is my invariable advice to people: Learn how to cook- try new recipes, learn from your mistakes, be fearless, and above all have fun." Bon appétit! learn more →