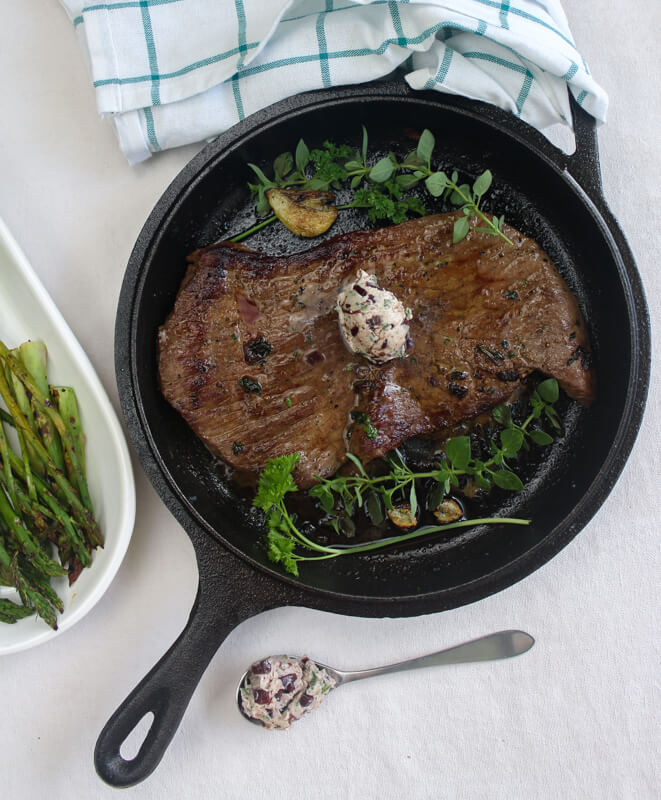 Mastering the Art of French Cooking | Julia Child
Recipe 177
- Beurre Marchand de Vins [Shallot Butter with Red Wine], p. 103
You can buy Julia Child's Mastering the Art of French Cooking which contains these recipes here.
You can watch me make this recipe on my YouTube channel here.
Butter Count: +8 TB
Cost: $1.48 [~$0.37 per serving]
Looking for another Julia Child recipe? Check out my Recipe Checklist here to see if I've made it! You can see all the Sauce recipes from Chapter 2 here!
Is it acceptable to just eat an entire bowl of butter with a spoon? Because that's how I feel about this butter. It has all the classic French tastes and smells, and it brings me much happiness. To some it may just be butter, but to me it's so much more.
LAURA'S RATING: 9
BRIAN'S RATING: 9
In all seriousness though, this butter took my cheap steak and turned it into something magnificent. I can only imagine what would happen if you cooked a good cut of meat in it. I only tried it on steak, but I bet that this butter would be delicious on anything- bread, fish, liver, etc. Do yourself and your steak a favor, and make this butter!
COOKING PROCESS: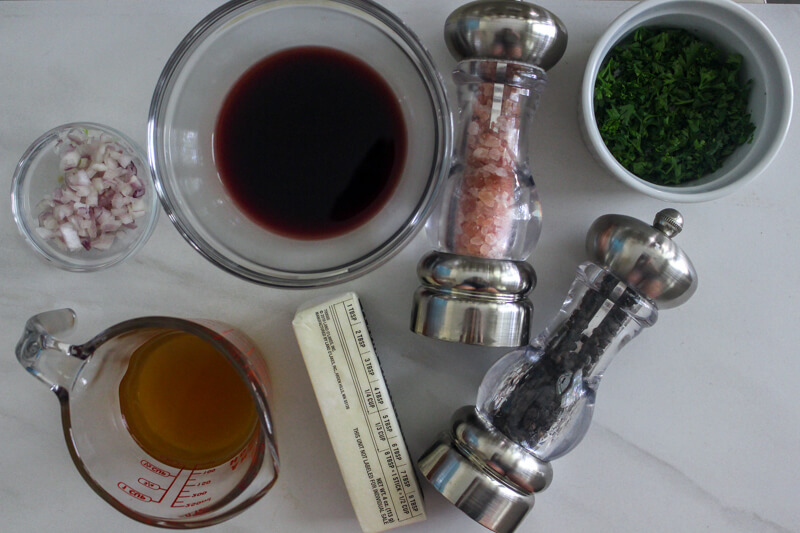 Another great thing about this butter is that it's quick and easy! Red wine, minced shallots, beef bouillon, and pepper are boiled down until about 1 1/2 tablespoons of liquid.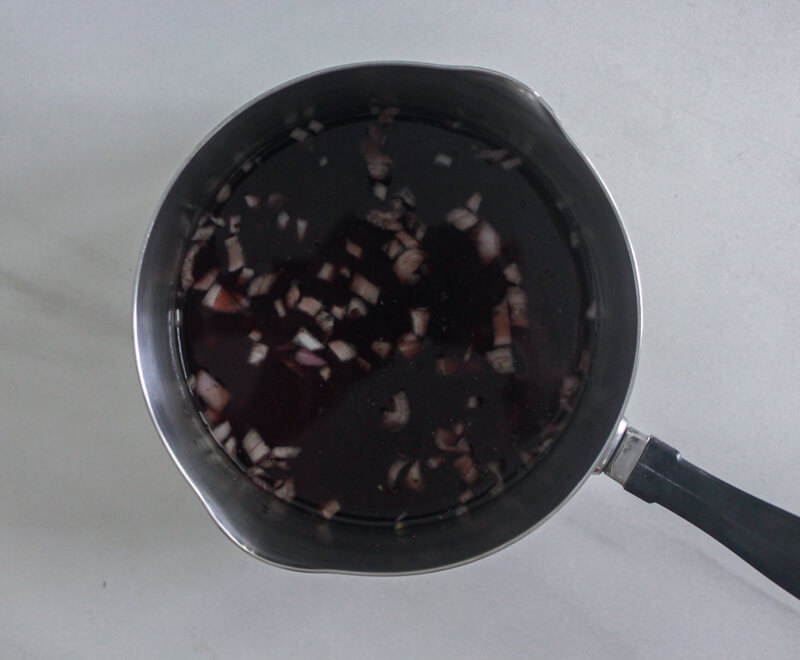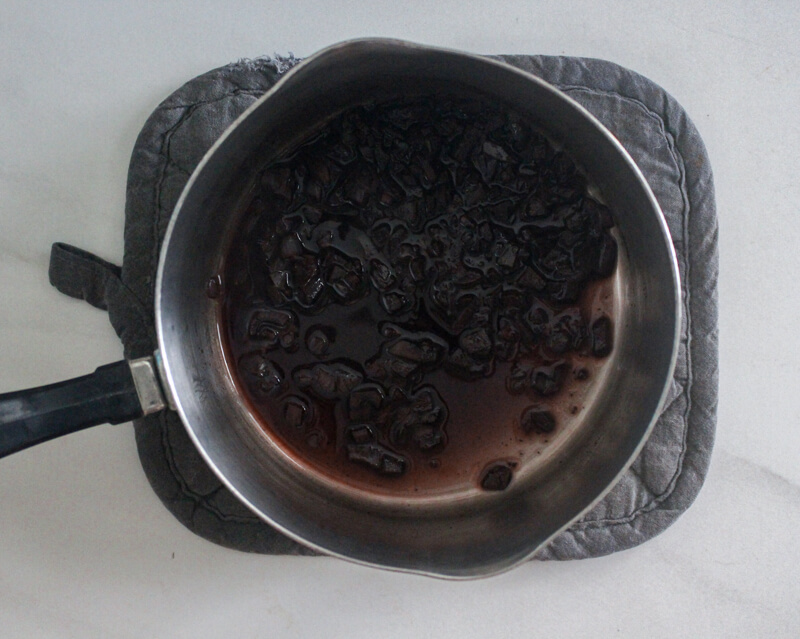 Let the butter come to room temperature and cream well. Working with a tablespoon of butter at a time, work the butter into the cooled wine flavoring. Lastly, parsley, salt, and pepper are stirred into the mixture.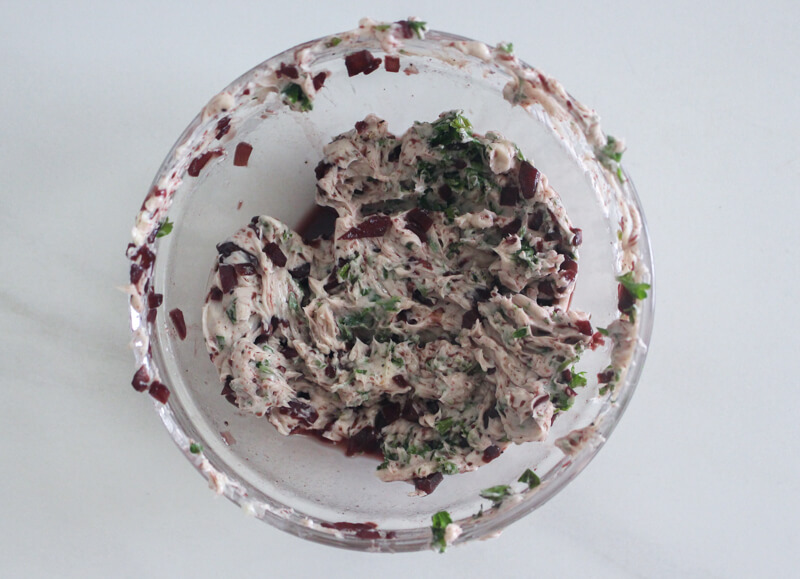 For my steak, I sprinkled salt and pepper on both sides. Once the cast iron was really hot, I put in a large amount of this butter, a couple of mashed garlic cloves, parsley sprigs, and fresh oregano. Once the butter melted, I threw in my steak. The steak I had was really thin so it only took a couple of minutes before it reached medium-rare. After the steak rested a few minutes, I topped the steak with a little more of shallot butter. Excellent!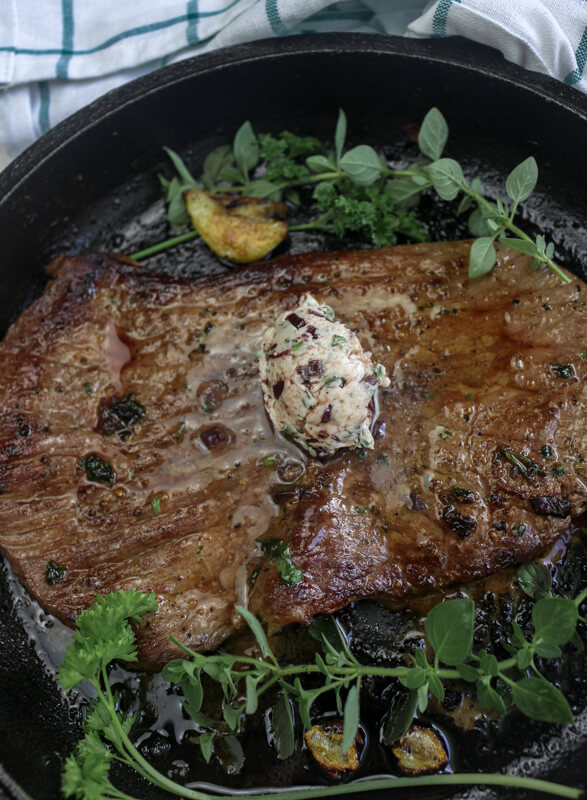 You can find these recipes and all the other Julia Child recipes I make in Mastering the Art of French Cooking
Check out my Recipe Checklist to see a list of all my completed and pending recipes from Mastering the Art of French Cooking!
Bon appétit!
May 31, 2021 by Laura Bullock
For this recipe:
This shallot butter with red wine blog post may contain some Amazon affiliate links. These link to products that I personally use and recommend. If you purchase anything using my links, it will not cost you anything. It will though give laurathegastronaut.com some financial support which helps me keep this blog running. Thank you for reading my blogs and your continued support.