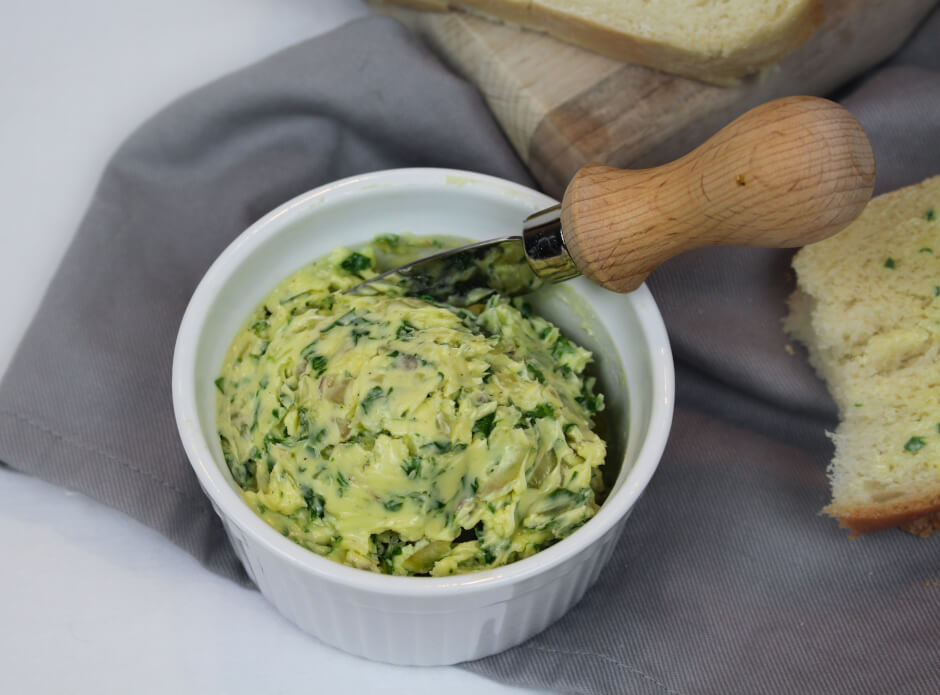 Mastering the Art of French Cooking | Julia Child
Recipe 165
- Beurre pour Escargots [Snail Butter], p. 103
You can buy Julia Child's Mastering the Art of French Cooking which contains these recipes here.
You can watch me make this recipe for the first time on my YouTube channel here.
Butter Count: +8 TB
Cost: $1.29 [~$0.32 per serving]
Are you a little iffy about eating snails and about to not even begin reading this because of that iffiness? Don't run yet! This post is mostly just about our beloved friend, butter- lots and lots of butter. This butter is called snail butter because it is the butter that most cook their escargot in. However, it is lovely on a piece of freshly baked bread as well. I should know.. I ate a lot of pieces slathered in this delicious gold.
LAURA'S RATING: 8
BRIAN'S RATING: 7.5
This butter was very highly rated for my husband and I. At the moment I was eating it, I probably could have rated it higher, but it didn't seem fair that a butter recipe received the same high rating as some of the previous masterpieces I've cooked from this book.
I did decide to cook snails in the butter. It just seemed right since that is the title of this recipe. I found these canned snails on Amazon. I was a little nervous about buying snails online, but I think for $15 these snails are so worth it. While I didn't enjoy the buttered snails as much as the buttered bread, they were far from terrible. We made a simple pasta to accompany the snails, and that was indeed a good decision. I'm not sure I could have stomached a dozen snails on their own.
COOKING PROCESS: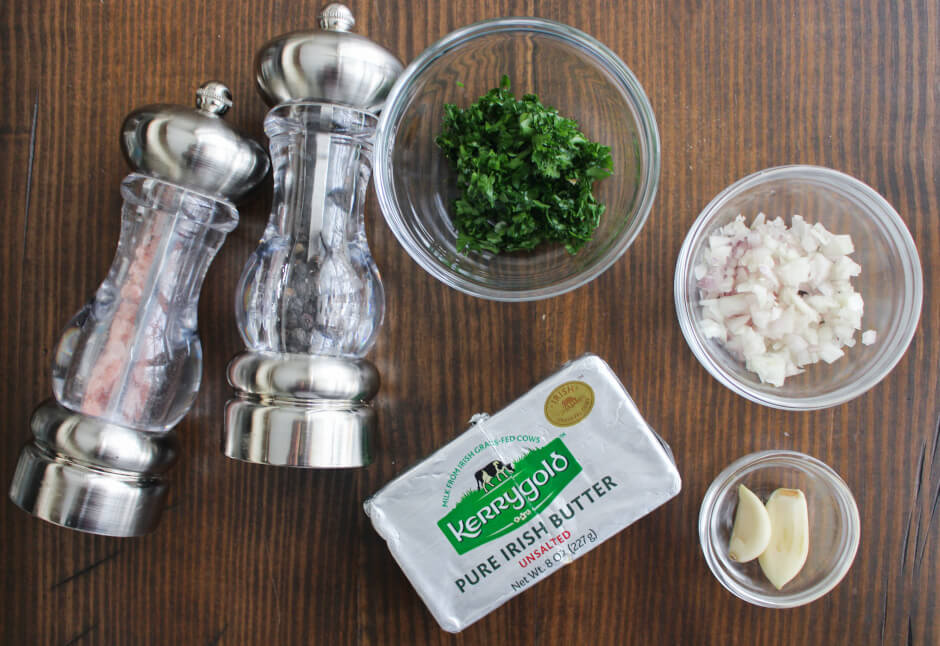 This butter is quick to whip up! First, cream the butter well. I kept my butter out at room temperature to soften it up a bit and used a fork to smash it.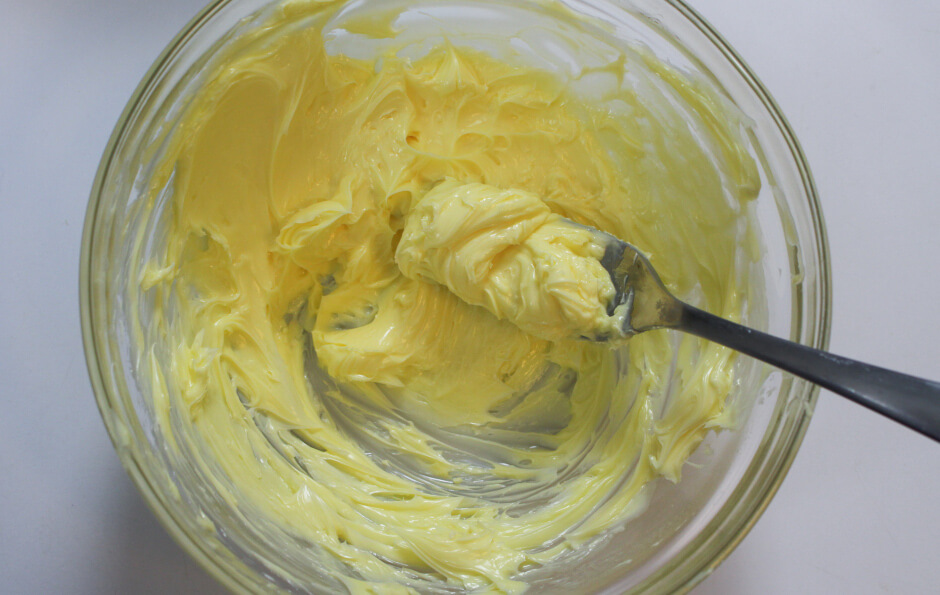 Then the minced shallots must be twisted in a towel so that all of their juices are extracted. The shallots, mashed garlic, parsley, salt, and pepper are beaten into the butter.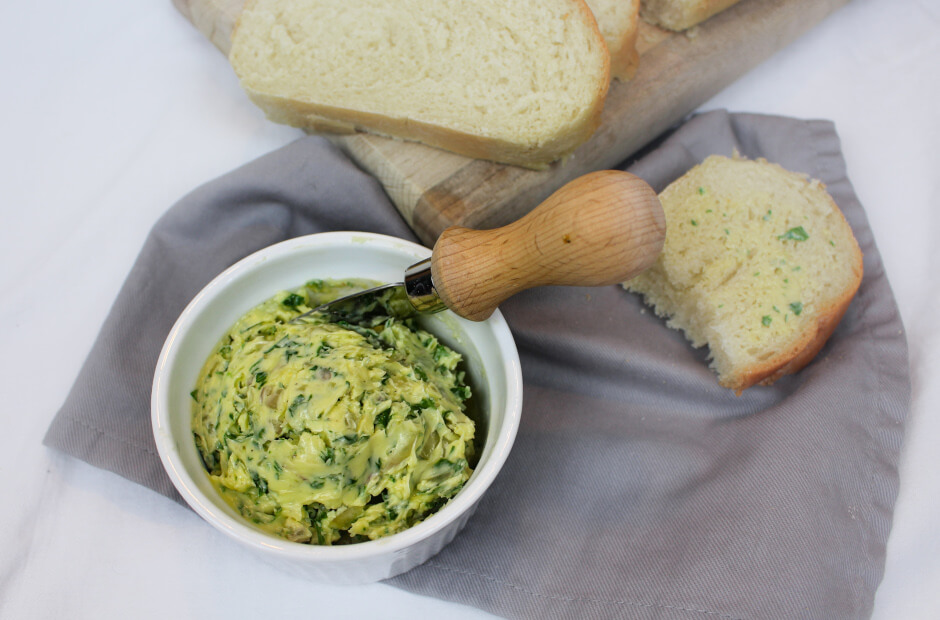 At first, I thought I would throw the snails into a skillet with the butter to warm them up. I then decided that the oven was the way to go. I put them in a small gratin dish, covered them with butter, and baked them for about six minutes until warm.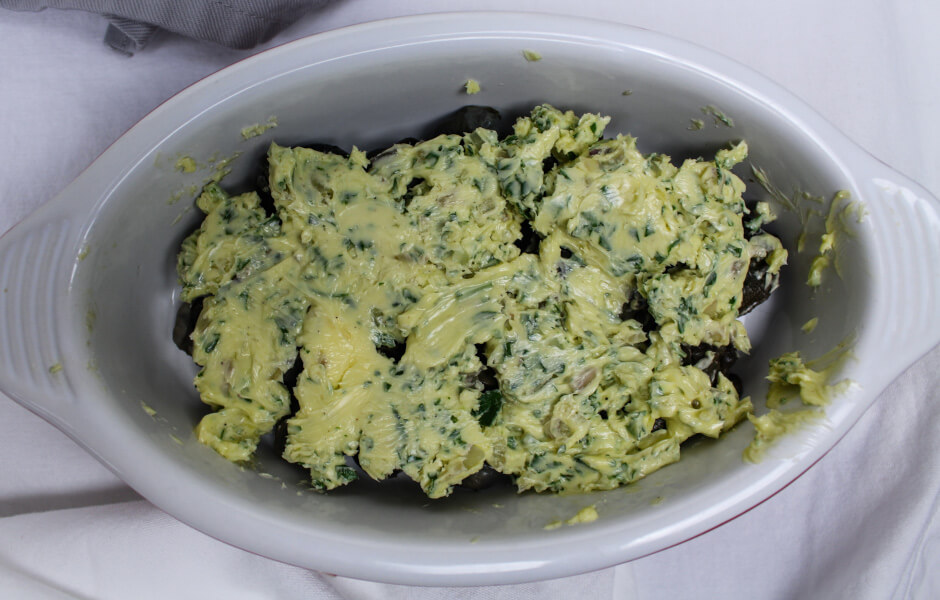 I topped the snails with some Parmigiano Reggiano and cooked for a minute more to melt the cheese. We whipped up a quick simple pasta and served the snails on top of that with freshly made homemade bread.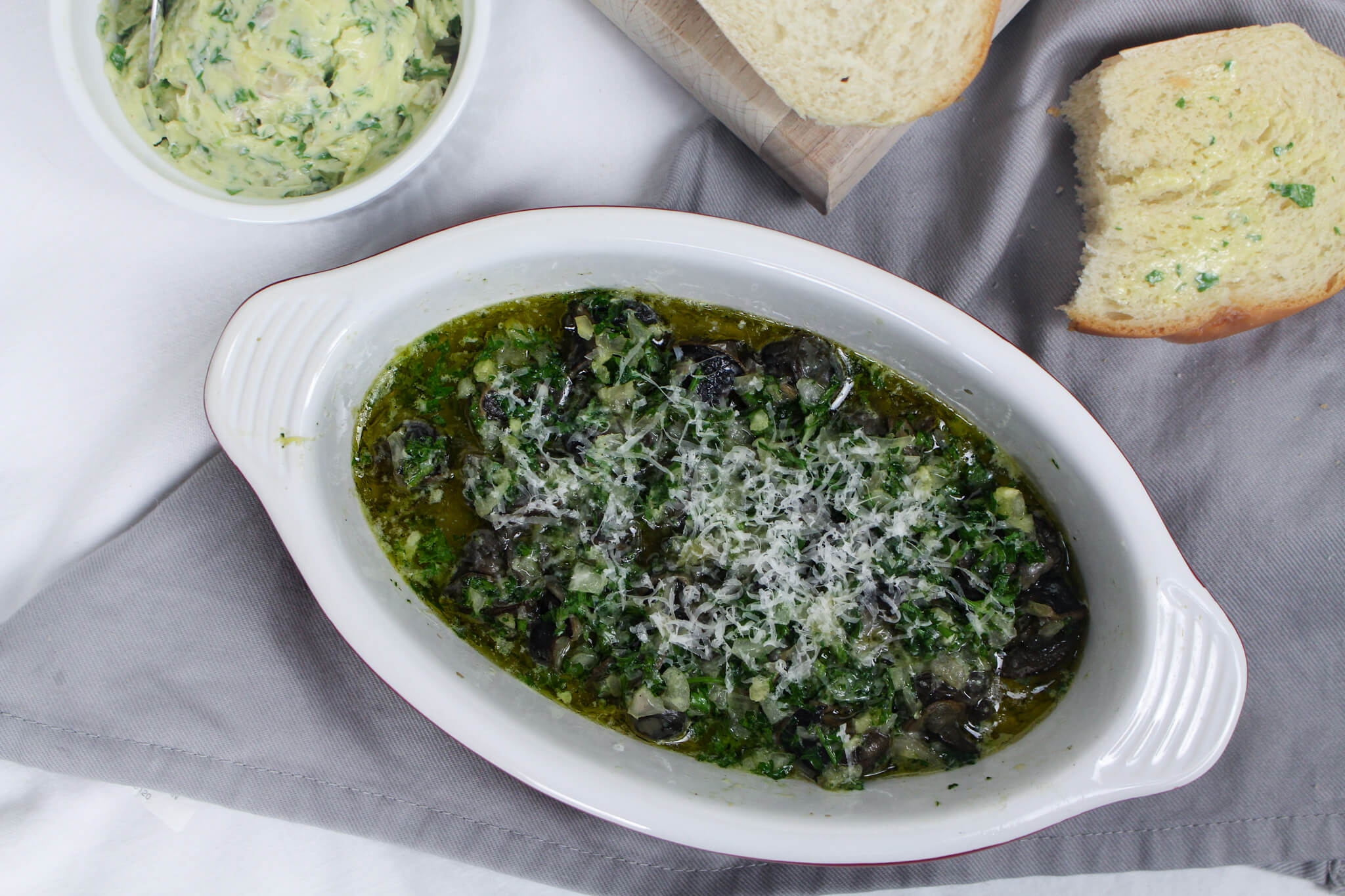 While I'm not quickly running out to go pick up some more snails any time soon, this did end up being a very nice dinner.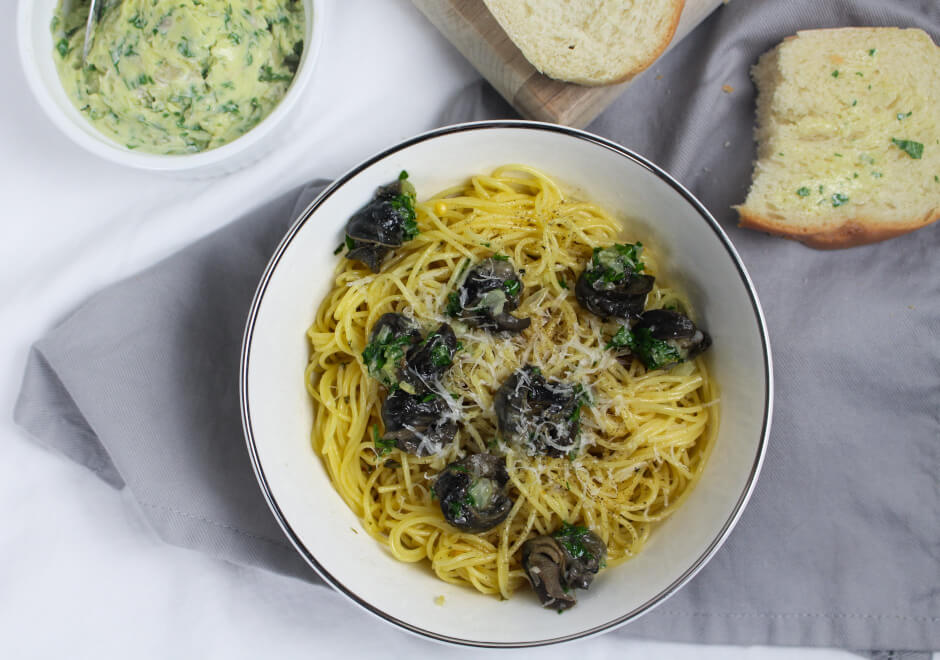 You can find these recipes and all the other Julia Child recipes I make in Mastering the Art of French Cooking
Bon appétit!
February 22, 2021 by Laura Bullock