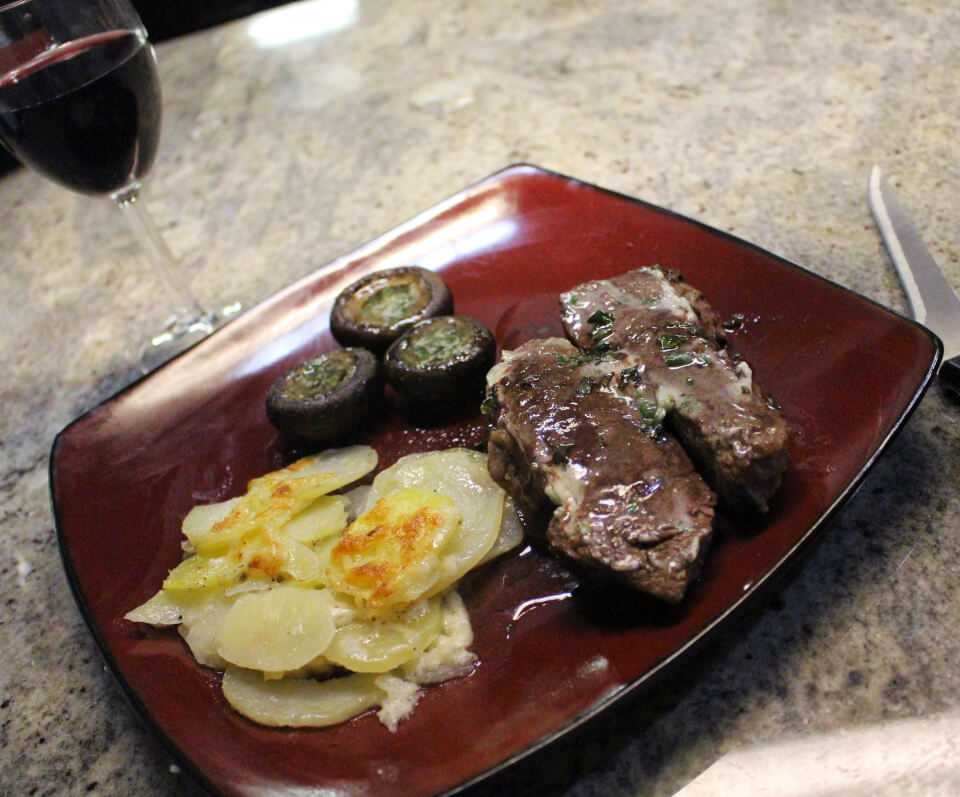 Mastering the Art of French Cooking | Julia Child
Recipes 6-9
- Champignons Grilles [Broiled Mushroom Caps], p. 512 - Gratin Dauphinois [Scalloped Potatoes with Milk, Cheese, and a Pinch of Garlic], p. 523 - Beurre Maitre d'Hotel [Parsley Butter], p. 102 - Bifteck Saute au Beurre [Pan-broiled Steak], p. 292
You can buy Julia Child's Mastering the Art of French Cooking which contains these recipes here.
____________________________
Butter Count: +17.5 TB
Cost: $30.55 [~$5.09 per serving]
- Broiled Mushrooms Caps with Parsley Butter= $3.76 [1/2 pounds of mushrooms] - Scalloped Potatoes with Milk, Cheese, and a Pinch of Garlic= $6.28 [6 servings] - Pan-broiled Steak= $20.52 [4-6 servings]
A meal made for my boyfriend, Brian, and it did not disappoint! This was not only my first steak recipe out of the book, but my first steak to cook on the stove, well, ever. I usually let Brian cook the steaks. He's good at it so why mess with perfection? This was just a simple pan-broiled steak and a very good "starter" steak for me. The hardest part is knowing when to take the meat off the heat. Julia has a lovely description of when to stop cooking. It goes something like this, "the steak is done to a medium rare the moment you observe a little pearling of red juice beginning to ooze at the surface of the steak." You're thinking, "Yeah right, Julia- a little pearling of red juice? Not going to happen." Then all of the sudden- IT HAPPENS and her words come to life. Cooking never ceases to amaze me. The steak is topped with a simple shallot and white wine sauce which pairs nicely.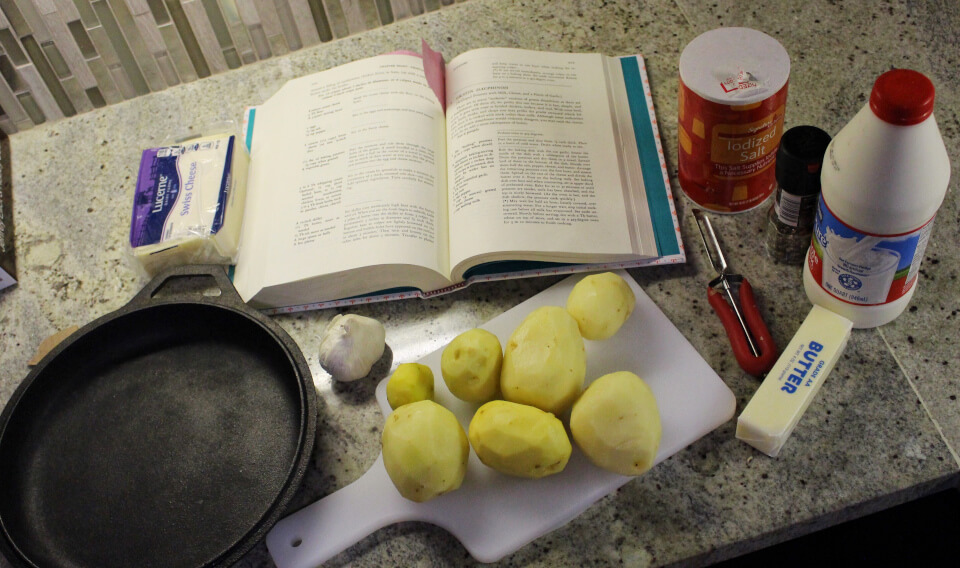 Alongside the steak, we had scalloped potatoes which were absolutely delicious (maybe my favorite recipe so far). My favorite thing about this recipe was the garlic. Instead of chopping the garlic and throwing into the potato mixture, you just cut a bulb of garlic in half and rub it on the dish you're using. We didn't think we would be able to even taste the garlic, but we were wrong yet again. Five stars!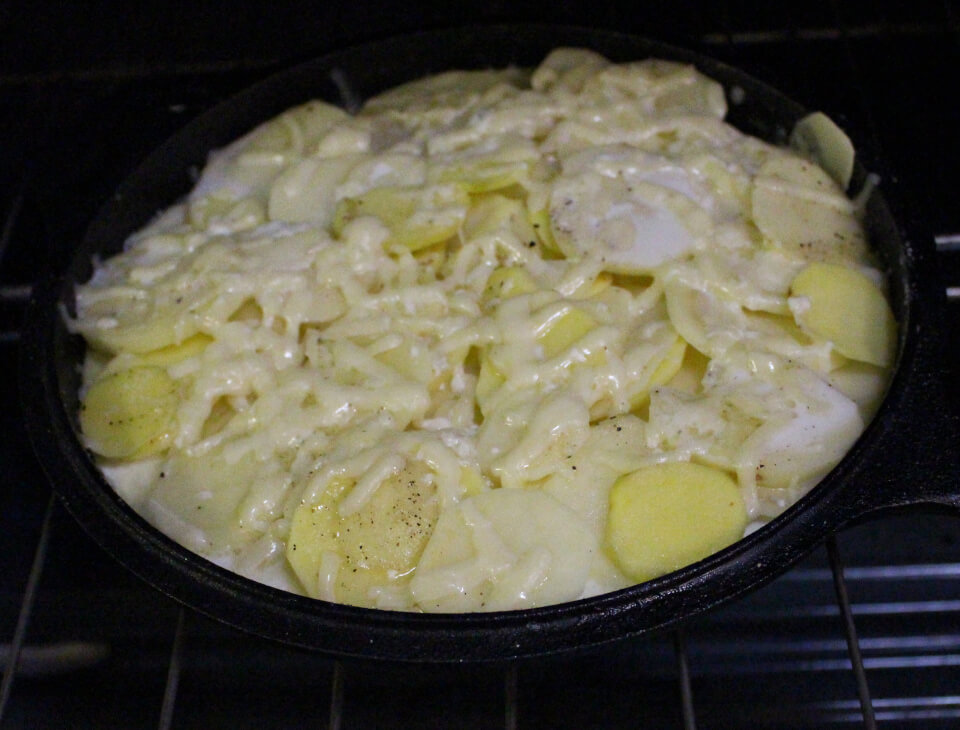 Lastly, I broiled mushroom caps. Julia teaches how to shop for all the vegetables to ensure that you are buying the freshest produce. For mushrooms, it is best to NOT see the gills of the mushroom. If you see gills, the mushrooms are not fresh. Also popping stems off the mushroom is extremely satisfying. Try for yourself!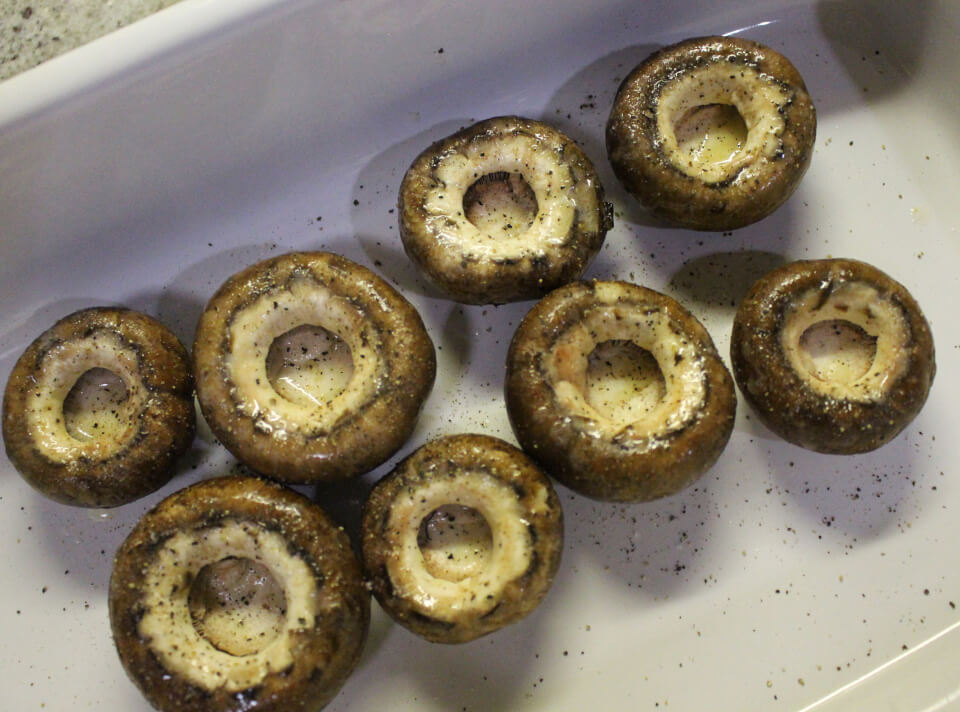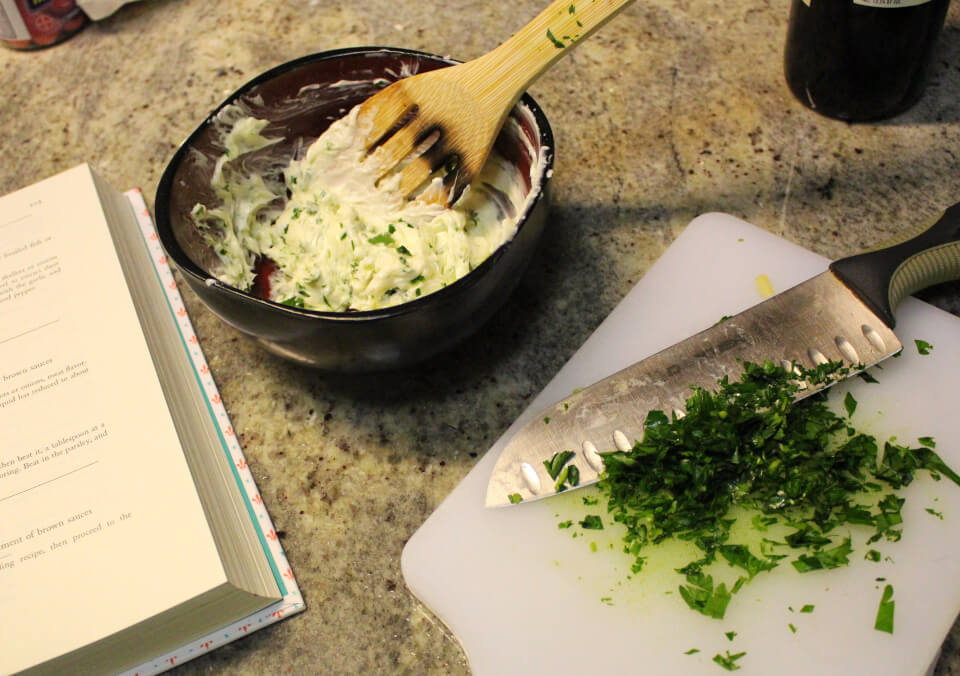 And then all of this meal was served with parsley butter because WHY NOT. If you are looking for a meal to impress your significant other then look no more!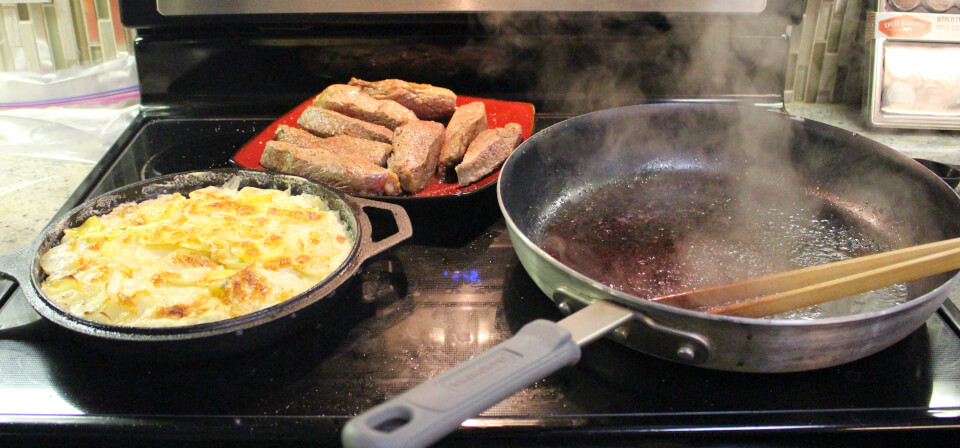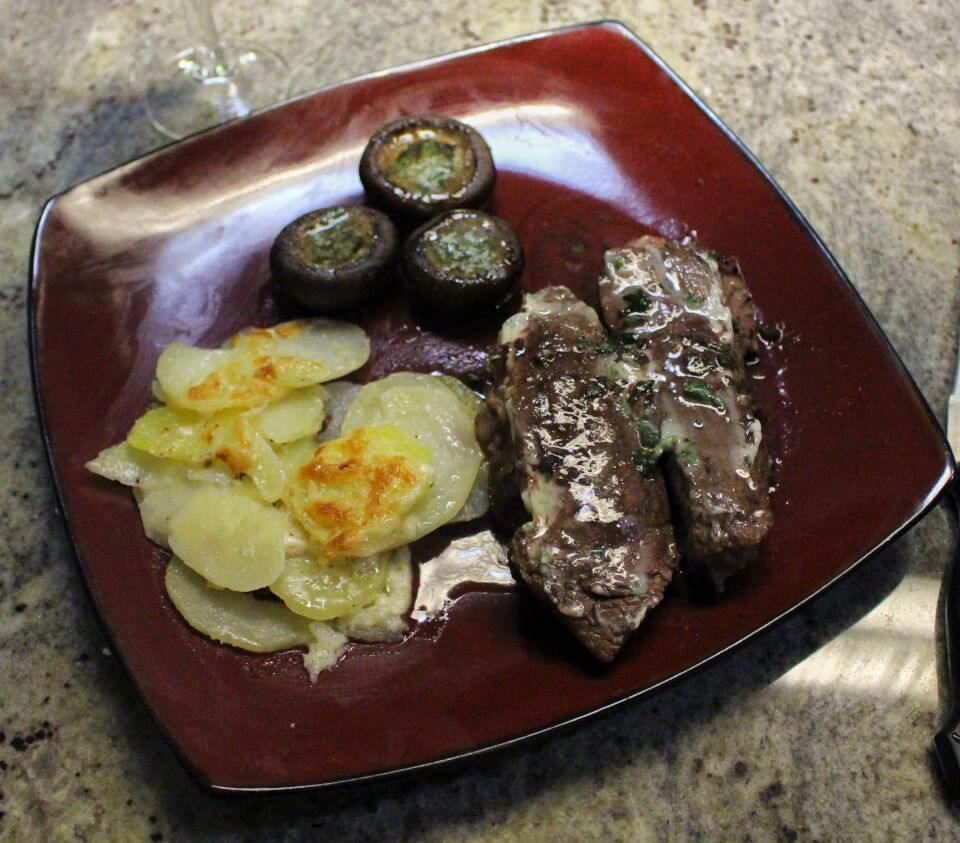 You can find these recipes and all the other Julia Child recipes I make in Mastering the Art of French Cooking
Bon appétit!
April 13, 2019 by Laura Bullock