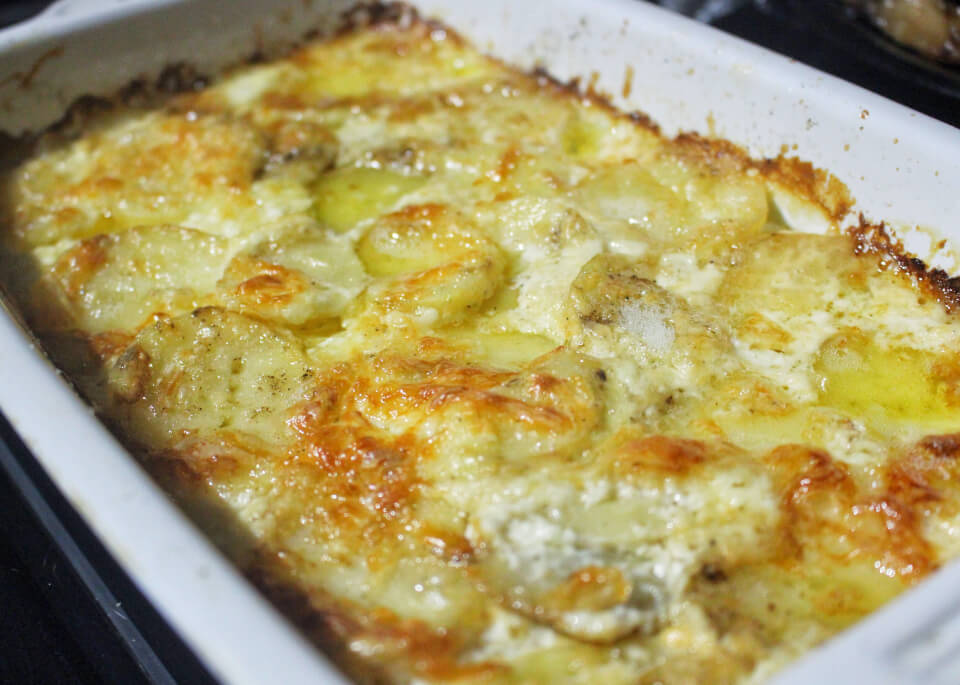 Mastering the Art of French Cooking | Julia Child
Recipe 60
- Gratin Jurassien [Scalloped Potatoes with Heavy Cream and Cheese], p. 524
You can buy Julia Child's Mastering the Art of French Cooking which contains this recipe here.
____________________________
Butter Count: +4 TB
Cost: $7.30 [~$1.22 per serving]
Everybody knows that Julia's potatoes are the best. Well, actually everybody knows that potatoes, in general, are the best. Julia just has a way of amplifying them even more. The name of these potatoes tells you exactly what they are- delicious. Now, despite these potatoes being extremely tasty, they still come in second place. The Gratin Dauphinois [Scalloped Potatoes with Milk, Cheese, and a Pinch of Garlic] still gets the gold medal in my book.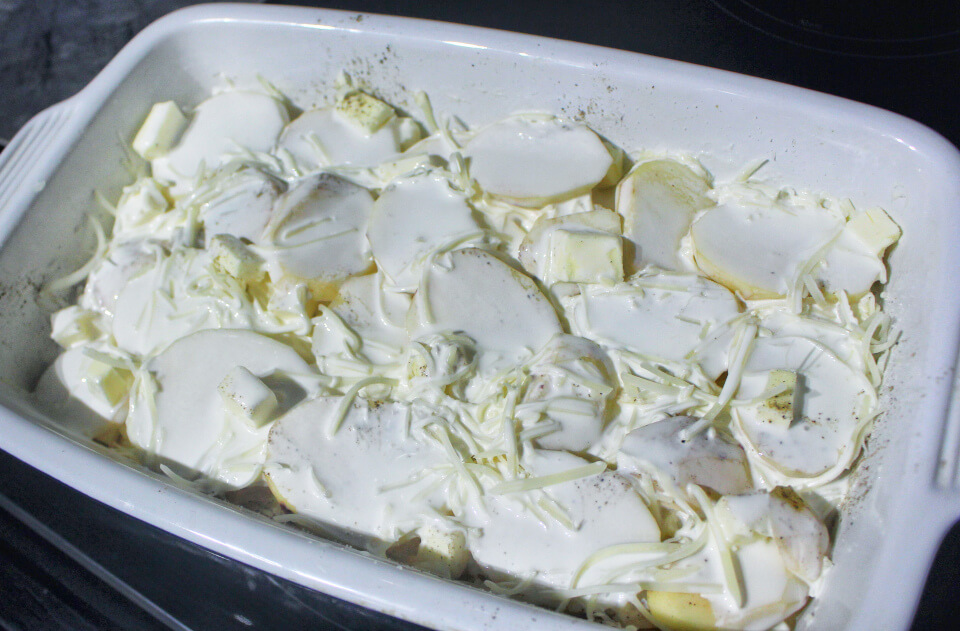 The main thing about this recipe is you must watch the cream closely so it never actually bubbles. You wouldn't want it to curdle! Other than that, this recipe is so simple. First, butter is smeared in the baking dish. Next, the sliced raw potatoes are arranged in a way similar to a lasagna- potato, salt, pepper, Swiss cheese, dots of butter, repeat. Finally, all of it is covered in heavy cream. How could something like that be bad? It is done when the potatoes have absorbed the cream and the top is lightly browned. Can you say, YUM? These potatoes would go great with literally anything or maybe you just want to only eat them for dinner with nothing else. No judgment here! I paired mine with a delicious steak made by my husband, and it made for a wonderful meal.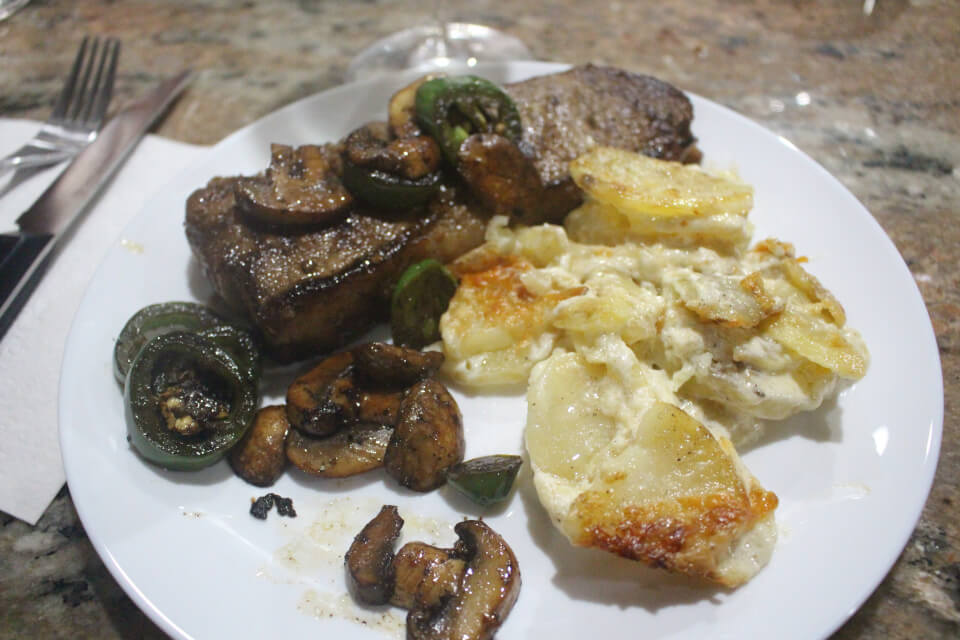 You can find this recipe and all the other Julia Child recipes I make in Mastering the Art of French Cooking
Bon appétit!
January 29, 2020 by Laura Bullock