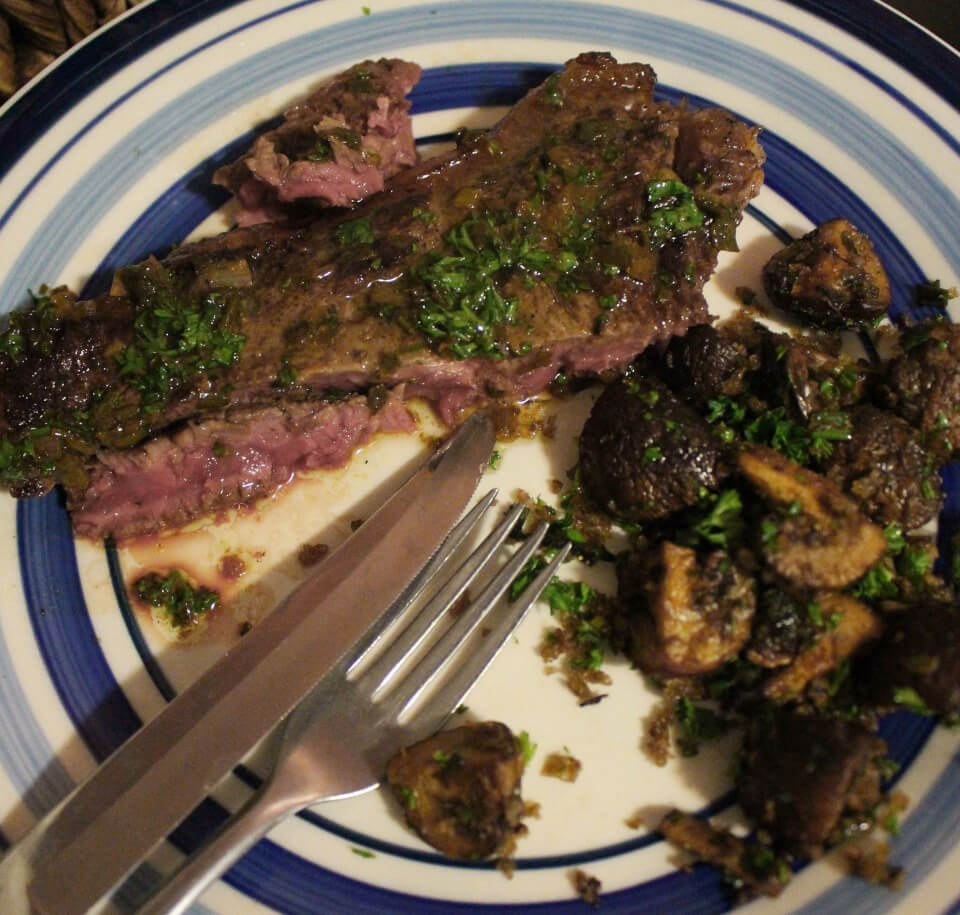 Mastering the Art of French Cooking | Julia Child
Recipes 18-20
- Bifteck Sauté Bercy [Pan-broiled Steak, with Shallot and White Wine Sauce], p. 294 - Beurre Bercy [Shallot Butter with White Wine], p. 103 - Champignons Sautés à la Bordelaise [Mushrooms Sautéed with Shallots, Garlic, and Herbs], p. 513
You can buy Julia Child's Mastering the Art of French Cooking which contains these recipes here.
____________________________
Butter Count: +23 TB
Cost: $27.25 [~$5.45 per serving]
- Pan-broiled Steak, with Shallot and White Wine Sauce= $22.55 [4-6 servings] - Shallot Butter with White Wine= $1.68 - Mushrooms Sautéed with Shallots, Garlic, and Herbs= $3.02
Welcome to the blog of my second steak recipe! This was my first Julia meal that I felt defeated. Just one of those meals that nothing seemed to go right, everything cooked too fast, and nothing went as planned. Despite all of this, the meal was still pretty tasty. I won't let it get me down! However, because of all this, I feel like I didn't get as good of pictures as I would like. They are very "I just want to eat this meal already" pictures.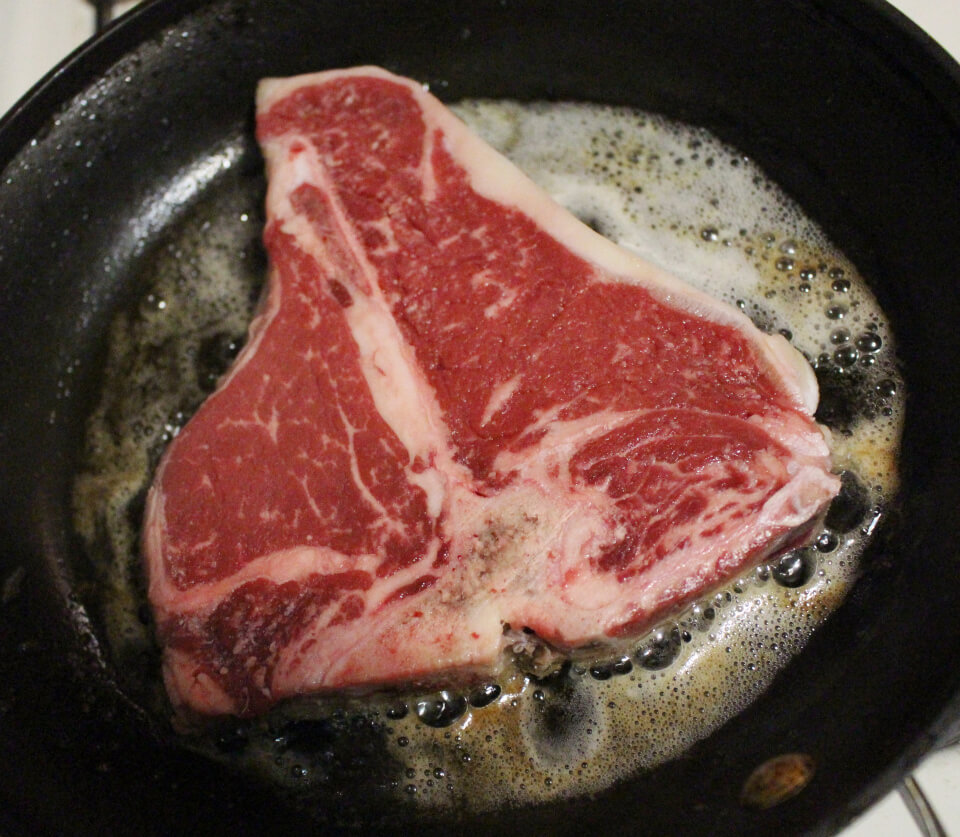 This steak is cooked exactly the same way as the first steak was- pan-broiled. However, this time, you are taking those delicious coagulated juices from the bottom of the pan and mixing them with a white wine to make a delicious reduction. Butter is then added and some parsley. So, this recipe has an optional bone marrow addition which I'm really sad to say I didn't use. I couldn't find bone marrow the way that I needed it at the grocery store I went to so no bone marrow here. However, I have made a side note in my book that I must use poached bone marrow before I can complete the challenge.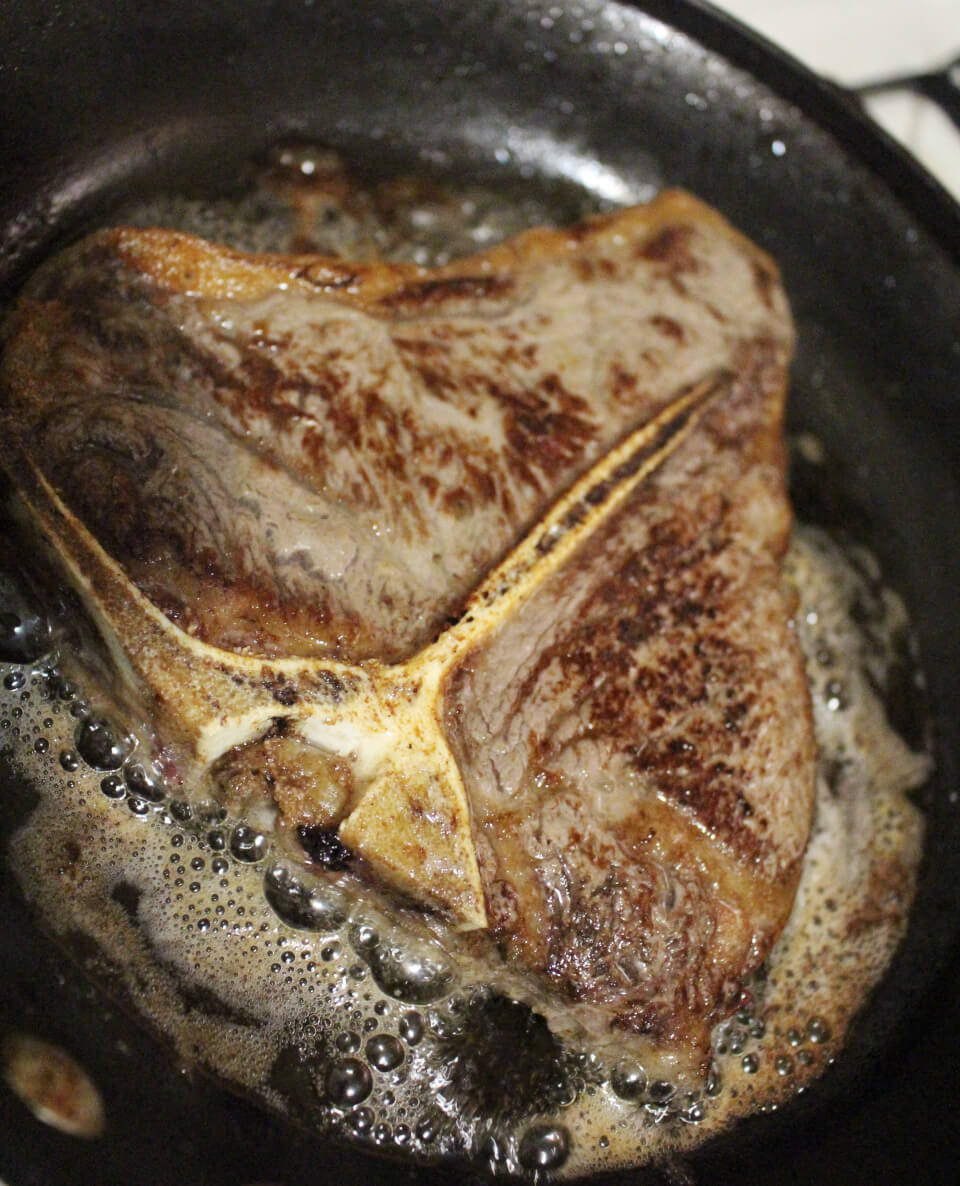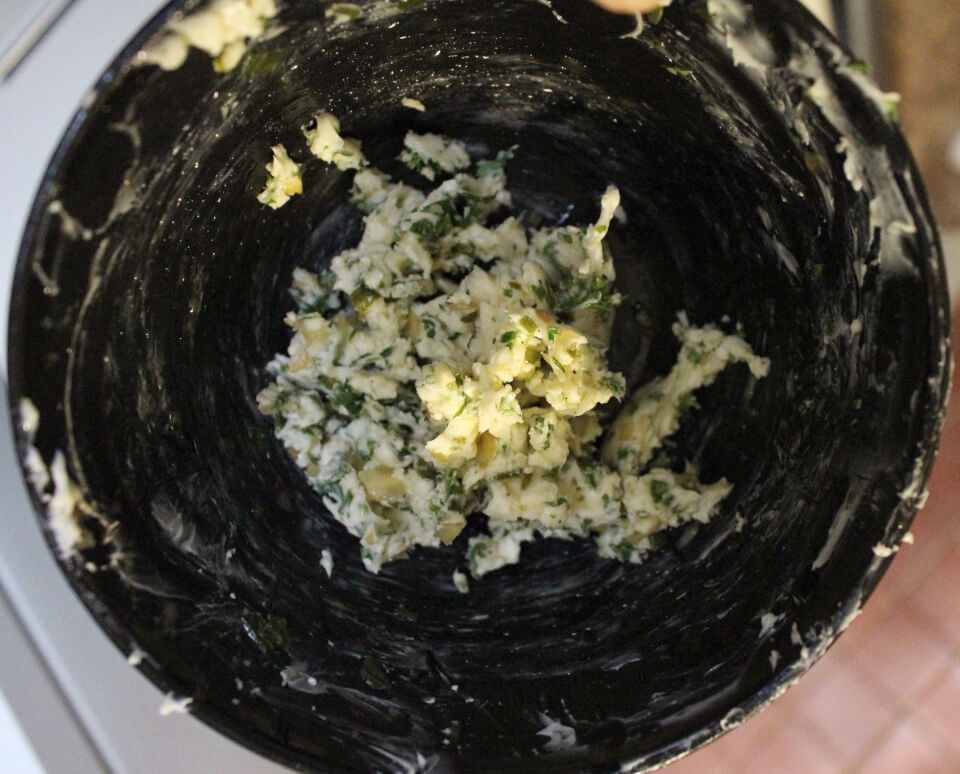 It is suggested that the steak be spread with buerre Bercy or shallot butter with white wine before serving. You will actually make a reduction of white wine, beef bouillon, and shallot then mix it into a ½ cup of butter. Here, you also have the option of adding bone marrow.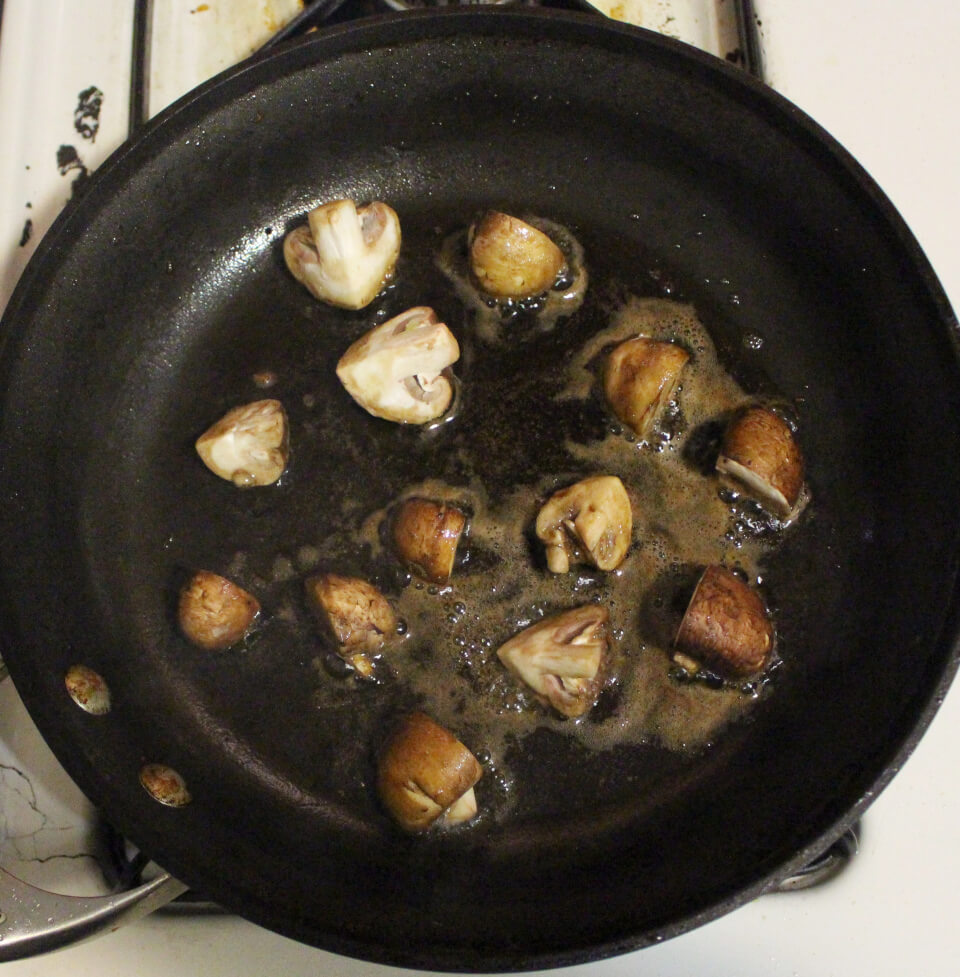 Lastly, I made sautéed mushrooms. Personally, I always think a steak should be served with mushrooms. They go so well together! I will admit I cooked the mushrooms too long. I had the heat up too high and the bread crumbs that get mixed into the mushrooms browned too much. It was still edible, but I would like to try this recipe again on another day because I think it sounds amazing. Mushrooms with shallots, garlic, and herbs? Yes, please! Just some Julia notes about successfully sautéed mushrooms before I go- "the mushrooms must be dry, the butter very hot, and the mushrooms must not be crowded in the pan." Apparently if you crowd the mushrooms, you steam them rather than fry them. Their juices will escape, and they will not brown. So, whatever you do, DON'T CROWD THE MUSHROOMS. See how brown my butter got? Sad day. I'll do better next time.
You can find these recipes and all the other Julia Child recipes I make in Mastering the Art of French Cooking
Bon appétit!
May 3, 2019 by Laura Bullock