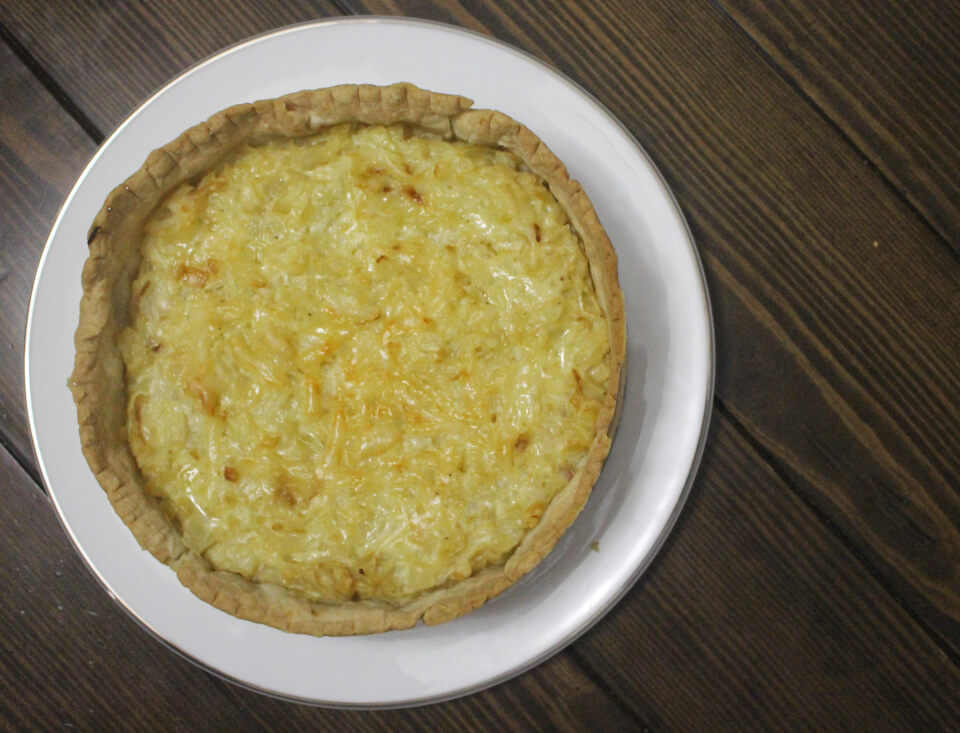 Mastering the Art of French Cooking | Julia Child
Recipe 88
- Quiche aux Oignons [Onion Quiche], p. 150
You can buy Julia Child's Mastering the Art of French Cooking which contains these recipes here.
____________________________
Butter Count: +16 TB
Cost: $6.37 [~1.06 per serving]
When I presented this quiche to my husband, he said, "Oh, when you said we were having onion quiche for dinner, you literally meant just onion quiche." It made laugh because it was true. This was just an onion quiche, nothing more, nothing less. Despite how overwhelming simple it sounds, it was still pretty good. Though, I do LOVE onions.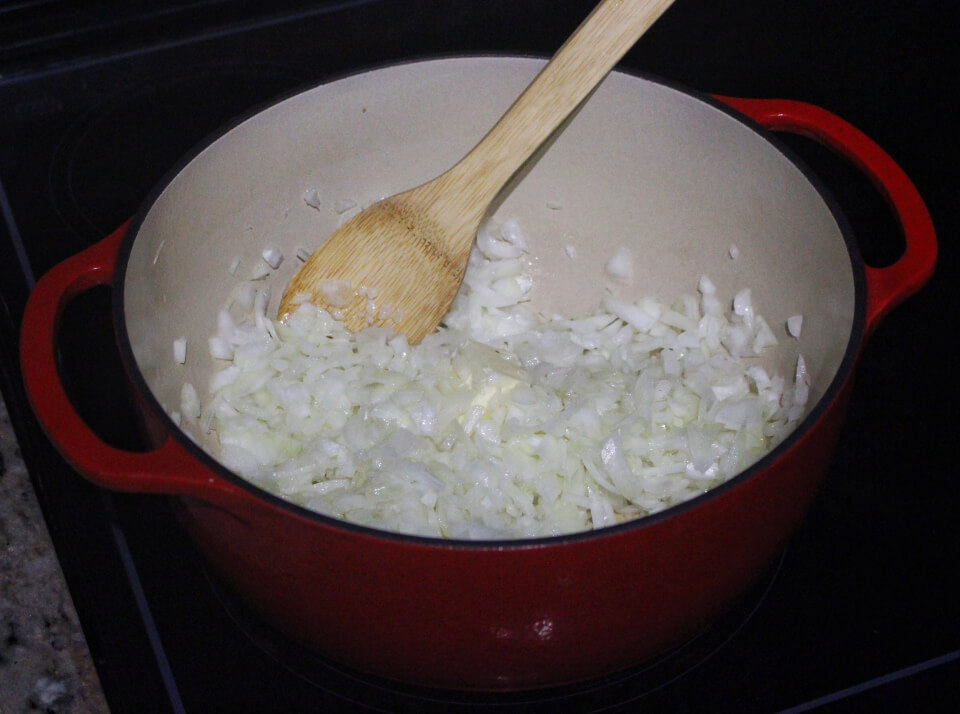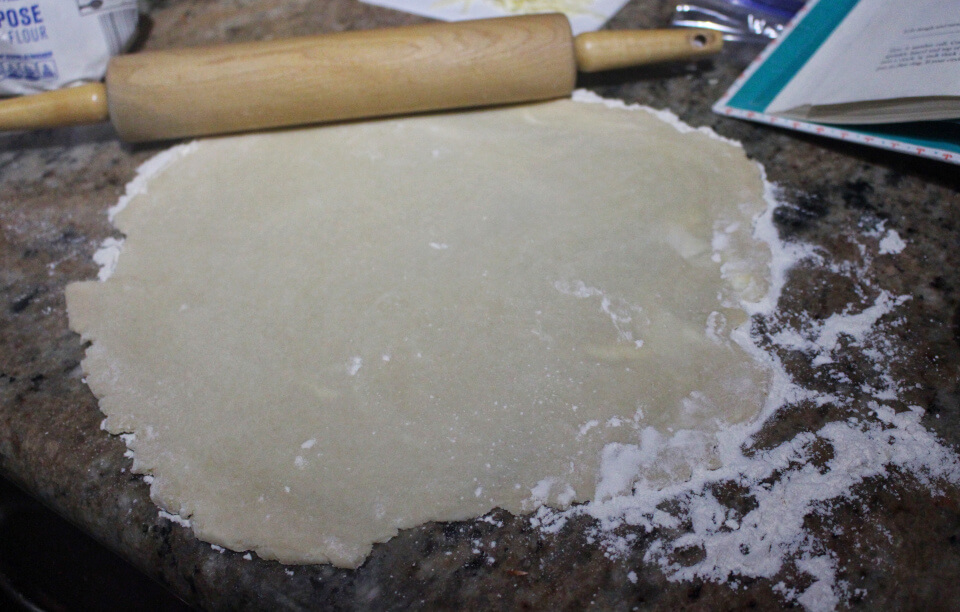 To begin, minced onions are cooked slowly in butter and oil for about an hour. Slow and steady wins the race here. The onions will be very tender and turn a golden yellow color. I sprinkled the cooked onions with a little flour to thicken it up and cooked for an additional 2-3 minutes. Two eggs are mixed with some cream, salt, pepper, and nutmeg. Mix in the onions and some Swiss cheese. Pour into your partially baked pastry shell and top with more Swiss cheese and dots of butter. This quiche is baked at 375 degrees for about 25-30 minutes.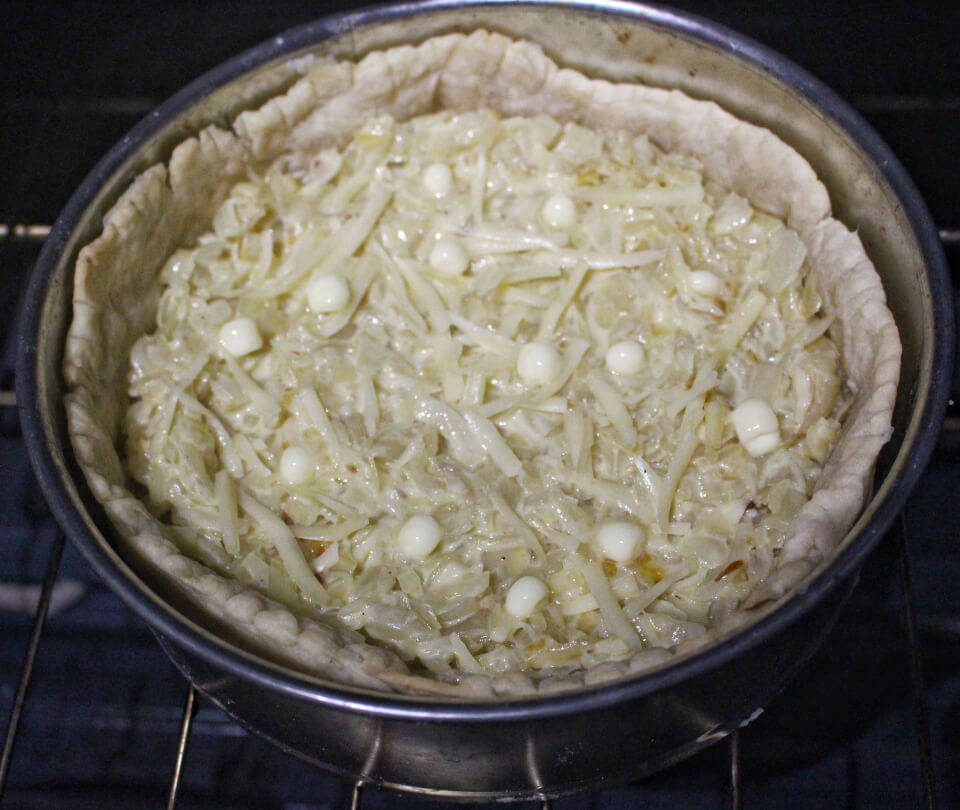 Just like the other quiches, the longest part you have to account for is the making of the pastry shell. It needs to be cold when you roll it out so it does need to hang out in the fridge/freezer for a while. Overall, if you are looking for one quiche recipe to make, I'd choose a different one- unless you just REALLY love onions.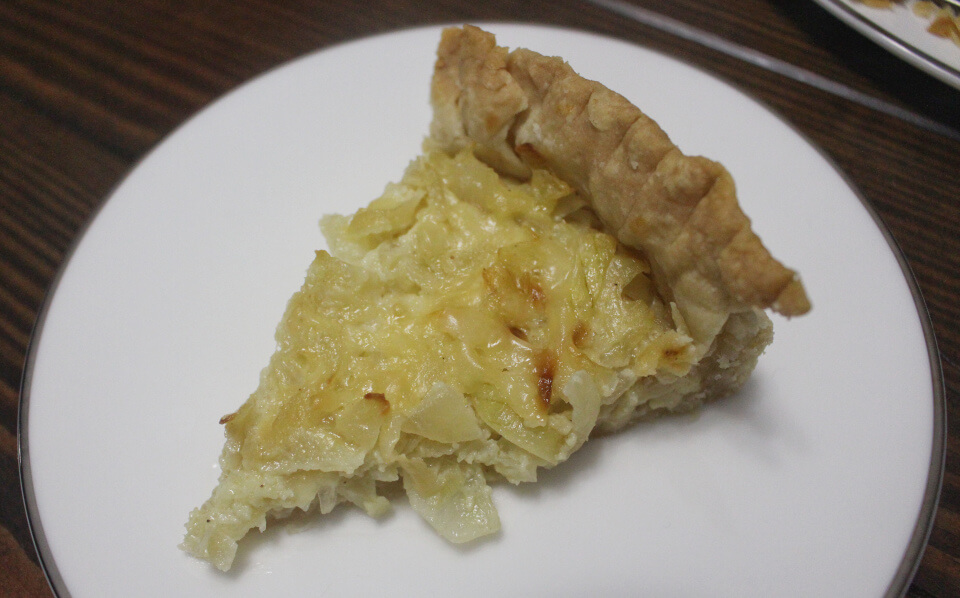 You can find these recipes and all the other Julia Child recipes I make in Mastering the Art of French Cooking
Bon appétit!
March 23, 2020 by Laura Bullock