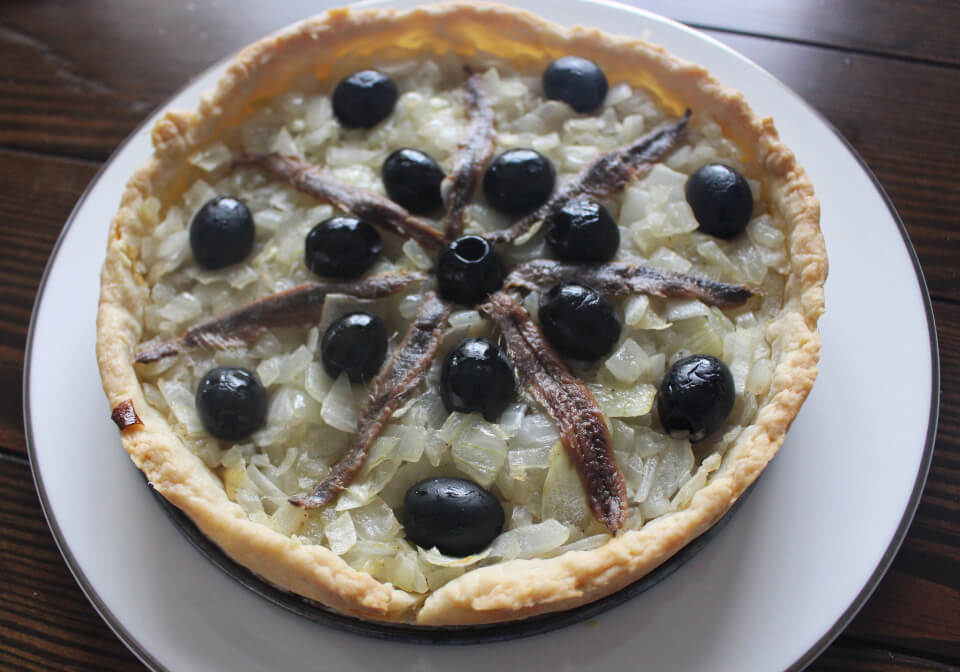 Mastering the Art of French Cooking | Julia Child
Recipe 115
- Pissaladière Niçoise [Onion Tart with Anchovies and Black Olives], p. 151
You can buy Julia Child's Mastering the Art of French Cooking which contains these recipes here.
____________________________
Butter Count: +12 TB
Cost: $6.58 [~$1.32 per serving]
I was so looking forward to this recipe because when you are working through a sea of quiches, it is great to stumble upon a tart. However, this tart ended up being VERY similar to the onion quiche I made last time except there were no eggs added. Julia mentions you can also serve this quiche on a flat piece of dough like a pizza but since the actual recipe called for a pastry shell, that's what I did. Would I make this again? Meh, not sure. If I did, I definitely wouldn't make it the star of the show. If I am going to be eating this great amount of onions, I much rather would have them in a pot of onion soup covered in cheese. I am also starting to realize that whole anchovy filets on top of something is not my favorite thing. Despite all this, this dish is a beaut. I am a sucker for symmetrical designs.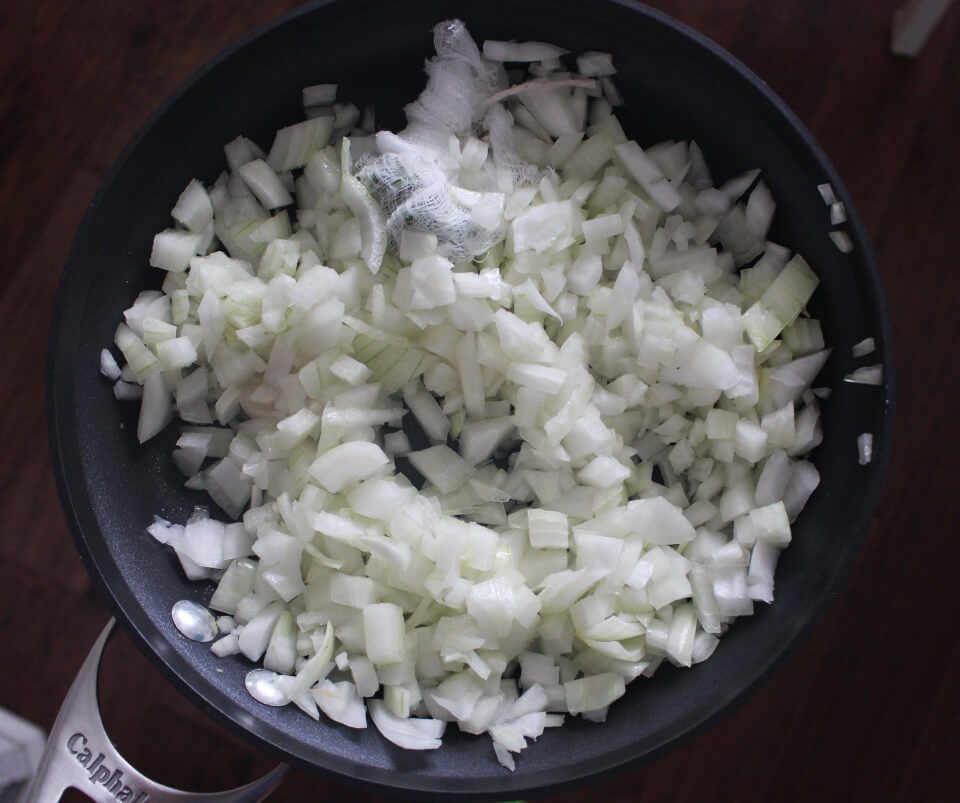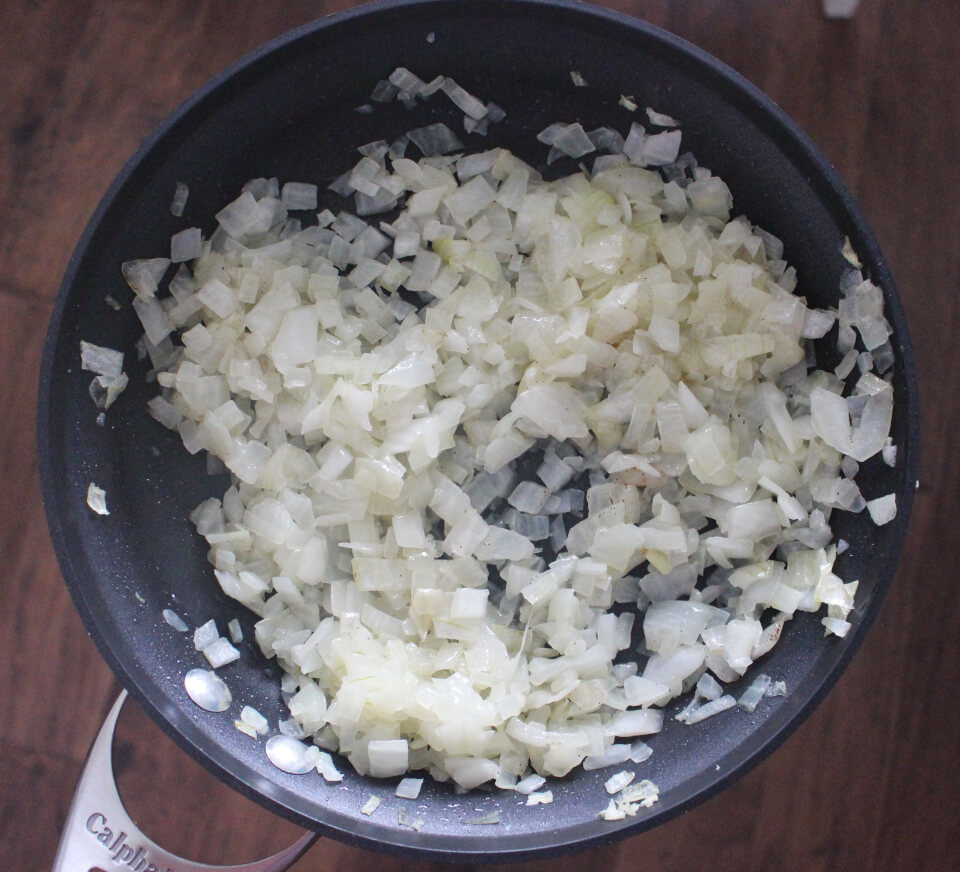 This recipe begins the same way as any good Julia onion recipe does- by cooking the onions slowly in oil for about an hour. This works out well because you will need to keep your pastry dough in the freezer for an hour as well. An herb bouquet (parsley sprigs, thyme, and bay leaf), garlic cloves, and salt are added in. After an hour is up, get rid of the bouquet and garlic cloves and add in powdered cloves and pepper.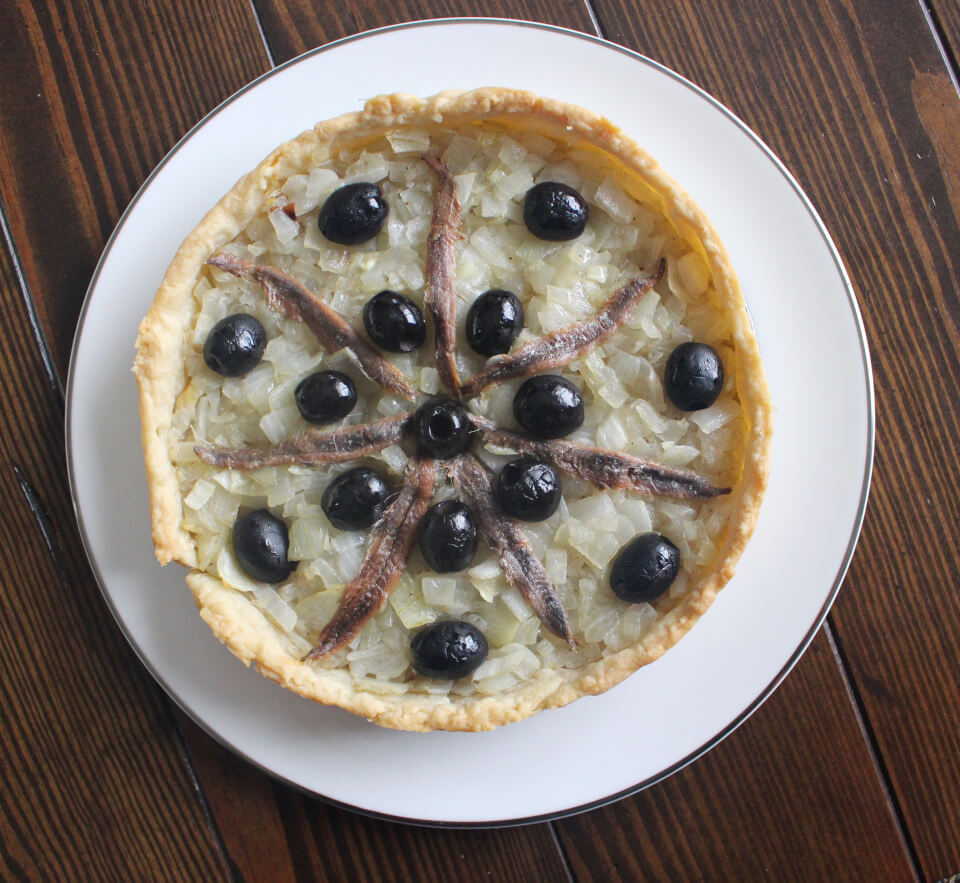 The onions are spread in a partially baked pastry shell, and the anchovies are arranged in a fan-shaped design. Black olives are placed at "decorative intervals." Drizzle on a little bit of olive oil and cook in a 400-degree oven for 10-15 minutes. Don't get me wrong- this isn't a bad recipe by any means. If you love onions, anchovies, and olives then this recipe was written for you.
You can find these recipes and all the other Julia Child recipes I make in Mastering the Art of French Cooking
Bon appétit!
June 5, 2020 by Laura Bullock