Laura The Gastronaut > Movie-themed Recipes > The Addams Family
The Addams Family
Movie-themed Recipes
*This post may contain affiliate sales links. Please see full disclosure policy for details.*
Enjoy watching The Addams Family while sipping the mysterious and spooky cocktail and eating pumpkin soup!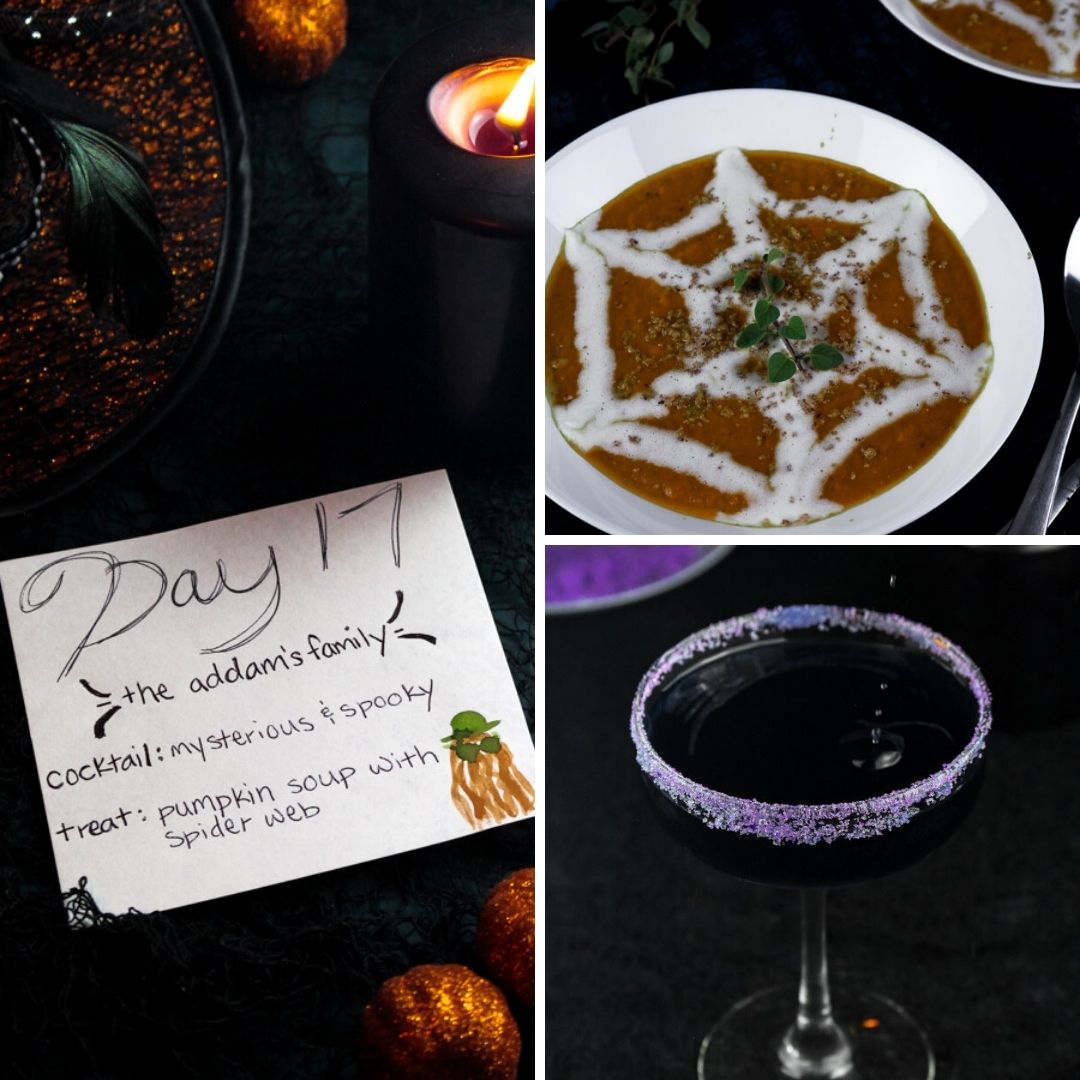 MYSTERIOUS, OOKY, & DARK
You rang??? Hi! If you're here, that probably means you're a The Addams Family fan too. I just love this family and all of their creepiness. I had a difficult time deciding which version of the movie I should go with for these recipes.. so I decided to create something that fit with all of them! While these two recipes may not be specifically from the movies and or show, I feel like they both capture the vibes of the Addams family perfectly- dark, spooky, and mysterious. Let's get this movie night started!
These recipes were created for my 31 Days of Halloween! Also check out more Movie-Themed Recipes here!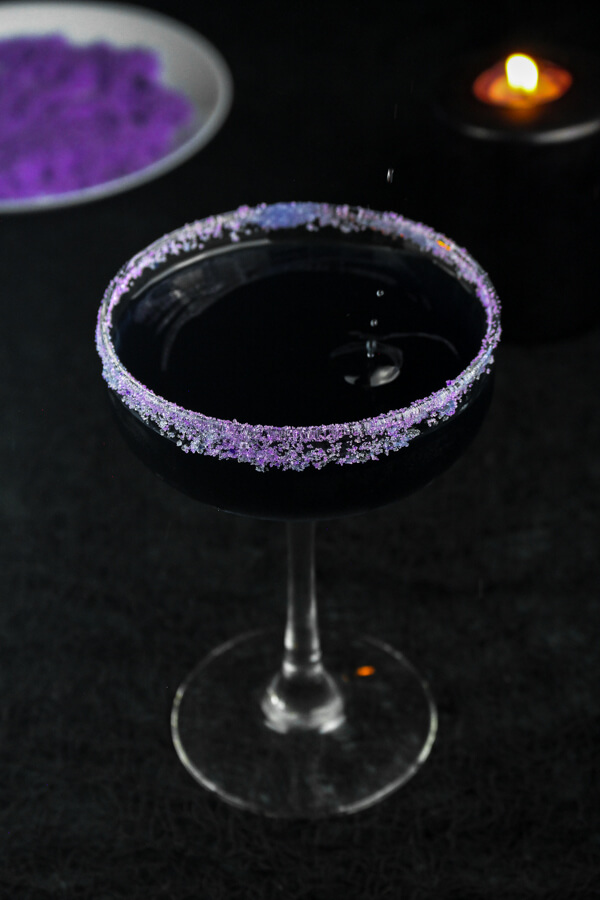 Isn't this cocktail so spooky?! I love everything about it. If I could turn Morticia Addams into a cocktail, I really do believe that it would look like this one! This cocktail is made with red and blue ingredients to make a dark blue-purplish. The red ingredients are cranberry juice and grenadine while the blue component is blue curacao. The cocktail is sweet, tart, and fruity! It has notes of cranberries, orange from the blue curacao, and pomegranate from the grenadine! The tartness is brought in with the cranberry juice and lime juice. With a purple sugar rim, it's sure to be a Halloween favorite and give you all of the Morticia and Gomez vibes while enjoying the movie!
GET RECIPE HERE! -> Mysterious & Spooky Cocktail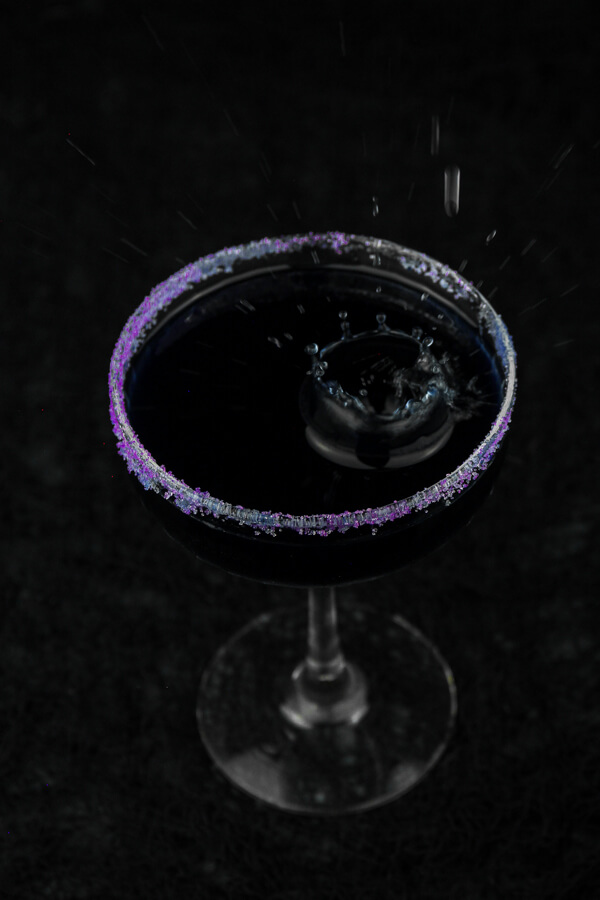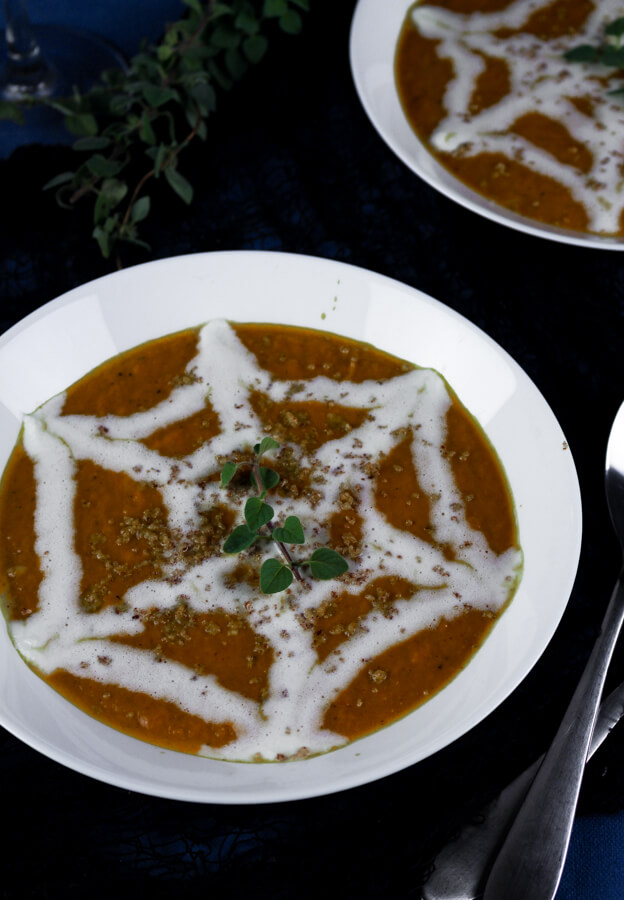 This pumpkin soup with the cream spider web is for sure something you could find on the Addams family dinner table. Well, theirs might be made with actual spiders and web, but I think this one tastes a little better. This pumpkin soup is packed full of lots of pumpkin, caramelized onions, garlic, fresh oregano, delicious spices, and lots of white cheddar cheese. Never had the cheese and pumpkin combo before?! You're definitely missing out, if so. Cheese and pumpkin is SO GOOD together, and I think the white cheddar pairs perfectly. As for the spices, nutmeg, paprika, cayenne, and cumin work wonderfully in this soup. The soup is topped with heavy cream and ground pecans right before serving. This cheesy pumpkin soup is one of my favorite things to eat during spooky season, and I hope you enjoy it too!
GET RECIPE HERE! -> Cheesy Pumpkin Soup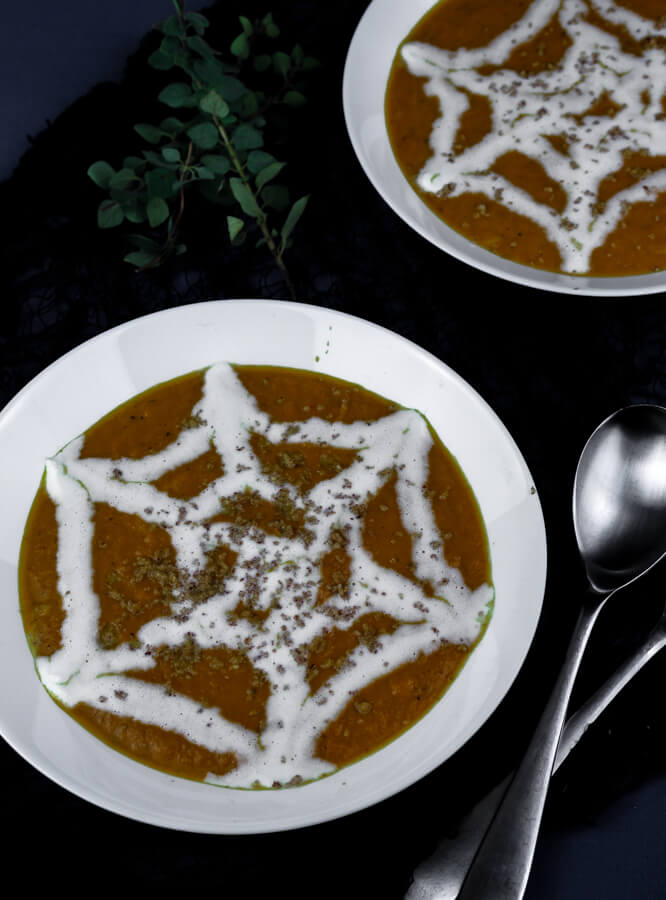 Showtime! Hope you have a great movie night watching The Addams Family, sipping on the mysterious and spooky cocktail, and eating cheesy pumpkin soup! Let me know how you liked these recipes down below in the comments section and tag me on Instagram @laurathegastronaut so I can see your creations!
FIND MORE MOVIE-THEMED RECIPES HERE!
YOU MAY ALSO LIKE:
Bon appétit!
October 17, 2021 by Laura Bullock