Laura The Gastronaut > Movie-themed Recipes > Scooby-Doo
Scooby-Doo
Movie-themed Recipes
October 15, 2021 | Laura Bullock | This post may contain affiliate links.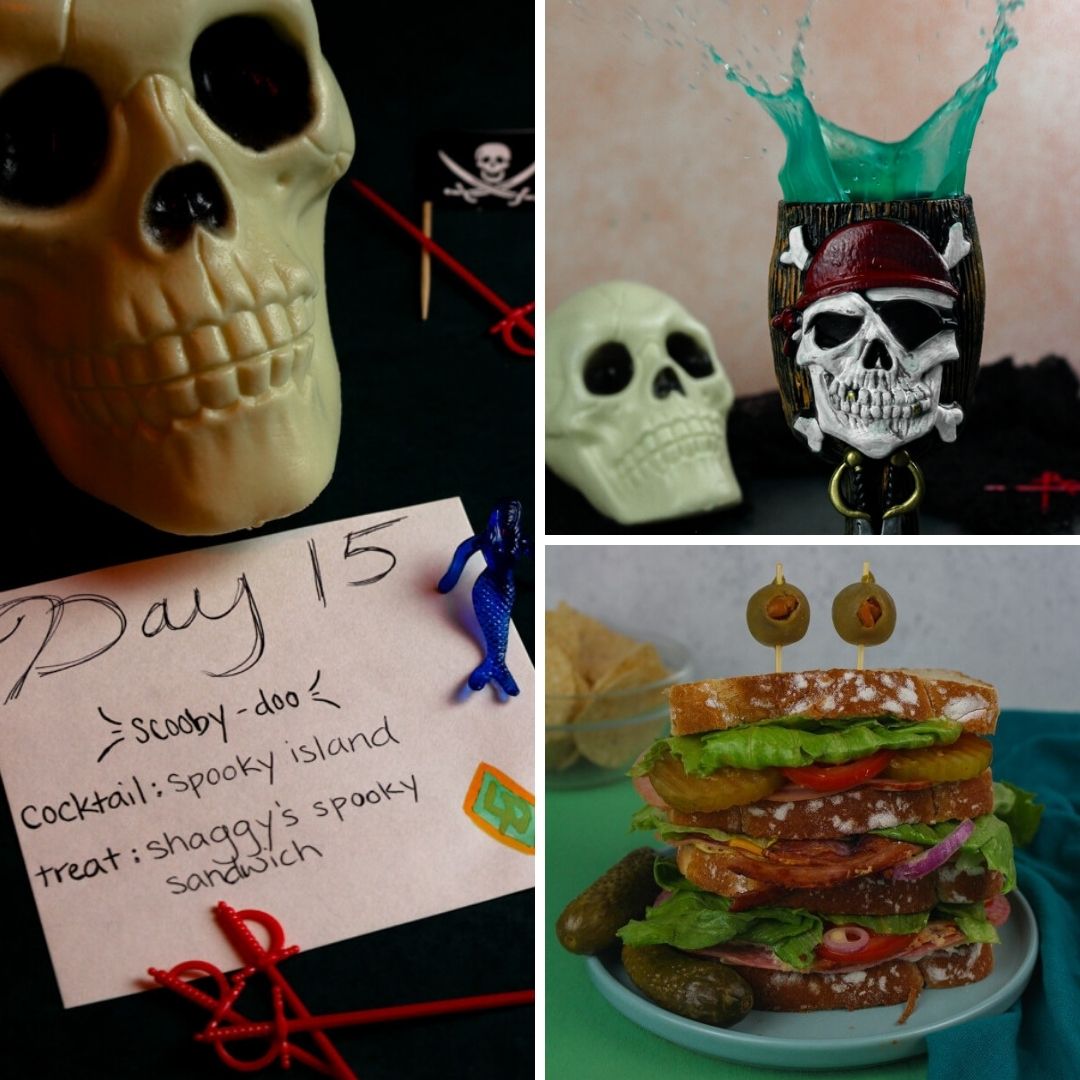 JINKIES, JEEPERS, ZOINKS!
I am a huge Scooby-Doo fan so it was a no-brainer that I had to come up with some recipes to go with the live-action 2002 Scooby-Doo movie. Most of the movie is set on Spooky Island where the gang has to work together to solve the mystery of why all the college kids are turning into zombie-like creatures. The cocktail I paired with this movie definitely has all the beachy vibes. The snack, on the other hand, is a Shaggy and Scooby-Doo classic! Let's get to it!
These recipes were created for my 31 Days of Halloween! Also check out more Movie-Themed Recipes here!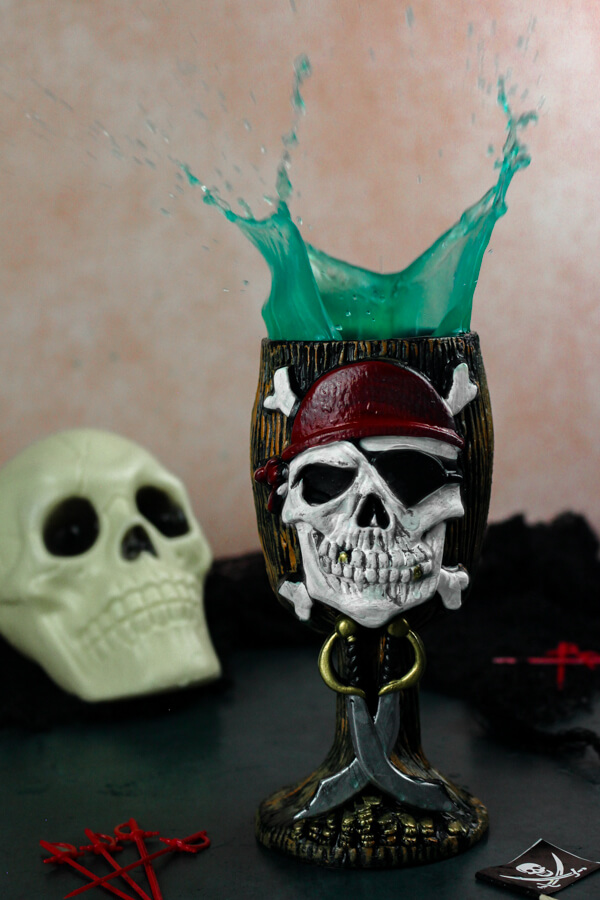 This pineapple coconut beach cocktail is also known as the Spooky Island! If I had to think of what the beach would taste like, I would imagine this drink. Since Scooby-Doo is mostly island-themed, this cocktail matches so well. It has a kick of pineapple, coconut, lemon juice, and lime juice. The blue curacao brings in some orange flavor and when mixed with the pineapple juice, you get this gorgeous turquoise cocktail. Lastly, a little bit of silver tequila makes this cocktail taste great. This is a strong drink so be careful. It's hard to have just one!
GET RECIPE HERE! -> Pineapple Coconut Beach Cocktail [Spooky Island]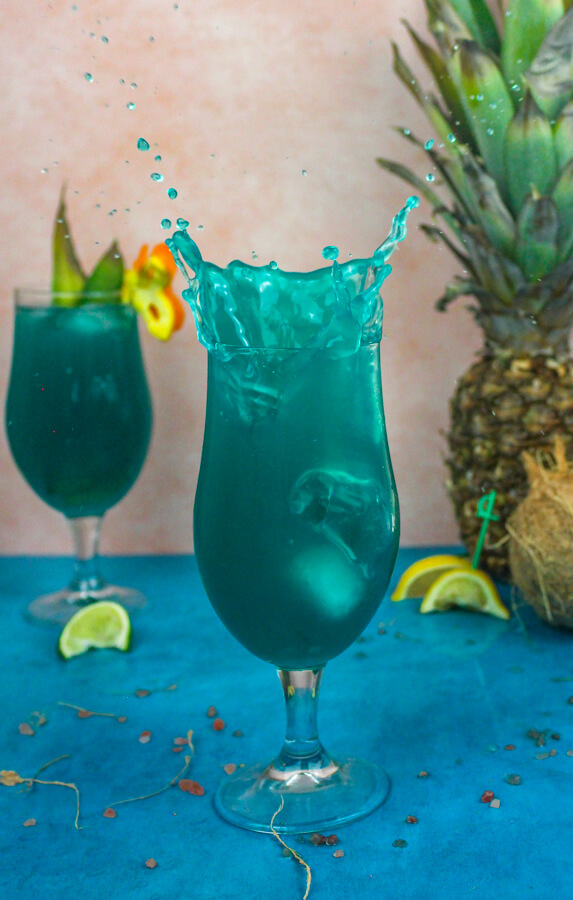 SHAGGY'S SPOOKY SANDWICH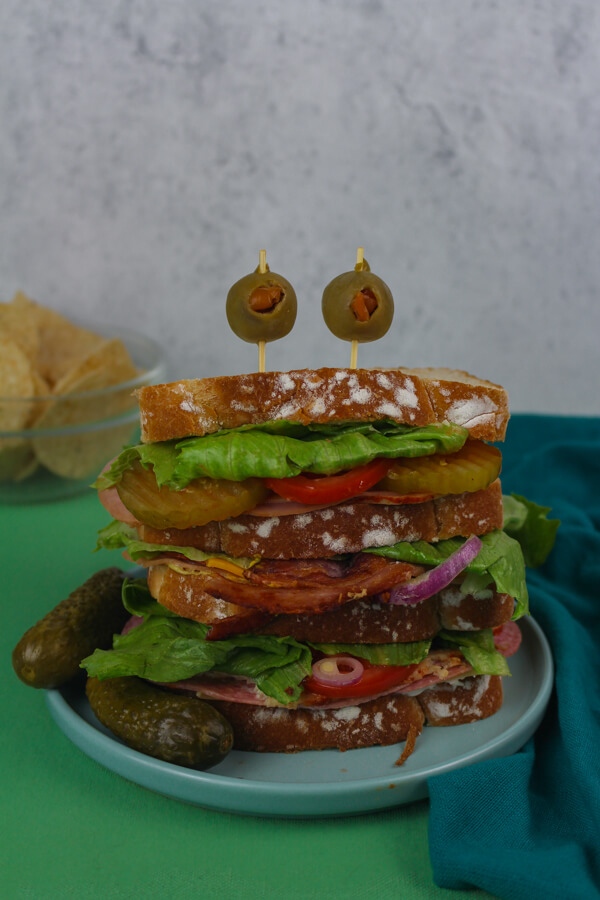 There's many foods that comes to mind when I think of Shaggy and Scooby-Doo but one more than the others. That's the classic multi-layered sandwich with an olive stuck on the top bread. You know the ones that they somehow (and impressively) eat in one bite. These sandwiches always looked so good, and I just had to bring them to life. When I was thinking of what to put in this sandwich, I imagined somebody asking Shaggy, "What do you want on your sandwich." Of course, his answer would be "everything". While I didn't go as crazy as Shaggy like adding marshmallows or pouring chocolate on eggplant, it's still a winning sandwich.
This huge sandwich consists of four pieces of bread, mayonnaise, mustard, Dijon, salami, ham, turkey, bacon, gouda, cheddar cheese, lettuce, tomato, onion, pickles, and a few shakes of hot sauce. To make this sandwich spooky, I went with two olives on top so it looked like eyes! The world is your oyster with this sandwich, and you can add pretty much anything that you want to it!
Like zoinks, you better get to cooking so you can get to watching the movie! I hope that you enjoy this beachy cocktail and yummy sandwich while watching Scooby-Doo. Let me know how you liked these recipes down below in the comments section and tag me on Instagram @laurathegastronaut so I can see your creations!
FIND MORE MOVIE-THEMED RECIPES HERE!
YOU MAY ALSO LIKE:
Bon appétit!
October 15, 2021 by Laura Bullock