Laura The Gastronaut > Movie-themed Recipes > Monsters, Inc.
Monsters, Inc.
Movie-themed Recipes
*This post may contain affiliate sales links. Please see full disclosure policy for details.*
Enjoy watching Monsters, Inc. while eating a this healthy monster vegetable tray and sipping on this blue monster cocktail!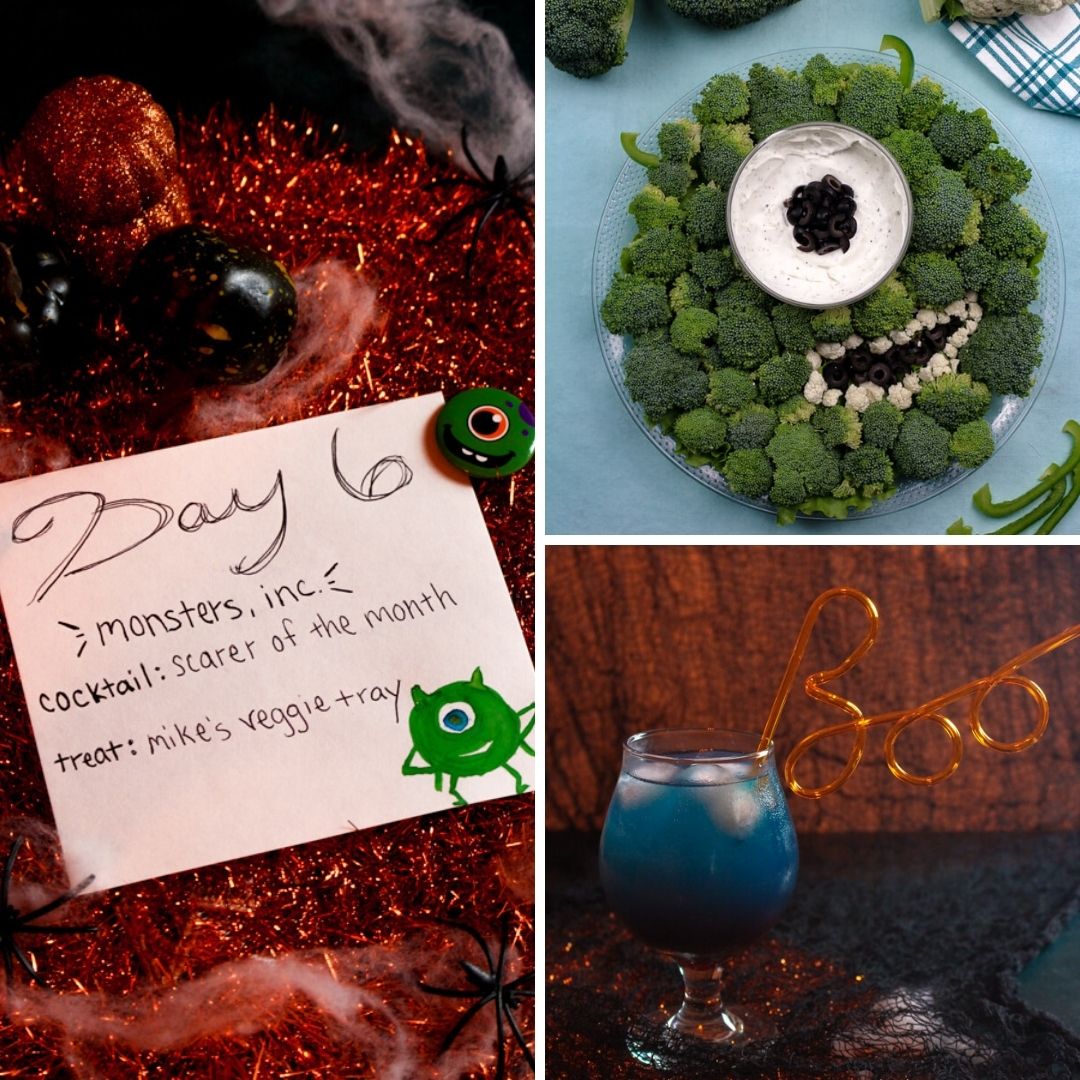 SCARY FEET, SCARY FEET, SCARY FEET
While Monsters, Inc. may not technically be a Halloween movie, it is still filled with monsters and scares. I think everybody can agree that this movie is adorable. I love it. So coming up with two recipes for this movie was SO MUCH FUN. Of course, one had to be inspired by Sully and one had to be inspired by Mike so it was fair. Let's get to it!
These recipes were created for my 31 Days of Halloween! Also check out more Movie-Themed Recipes here!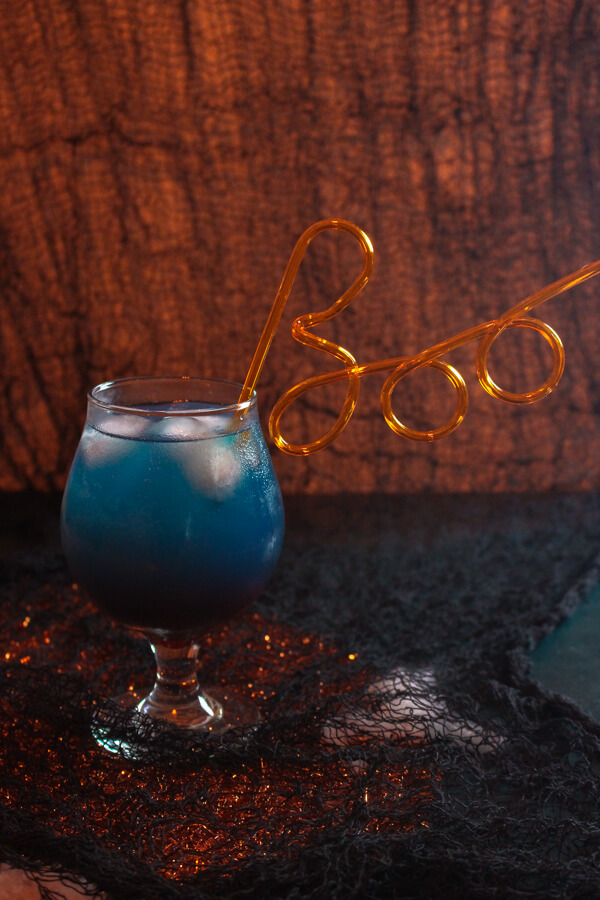 This cocktail is inspired by the one and only, Sully! The main part of the drink is made with lemonade (lemon juice, water, simple syrup), silver rum, and blue curacao. The blue curacao makes it blue just like Sully's fur. A bit of grenadine is put into the drink which sinks straight to the bottom. With a quick stir, the red grenadine and blue lemonade mix some to make the drink have a purple bottom just like Sully's spots.
I also found this BOO straw at Home Goods which was the perfect finish for this Monsters, Inc. cocktail.
GET RECIPE HERE! - Blue Monster Cocktail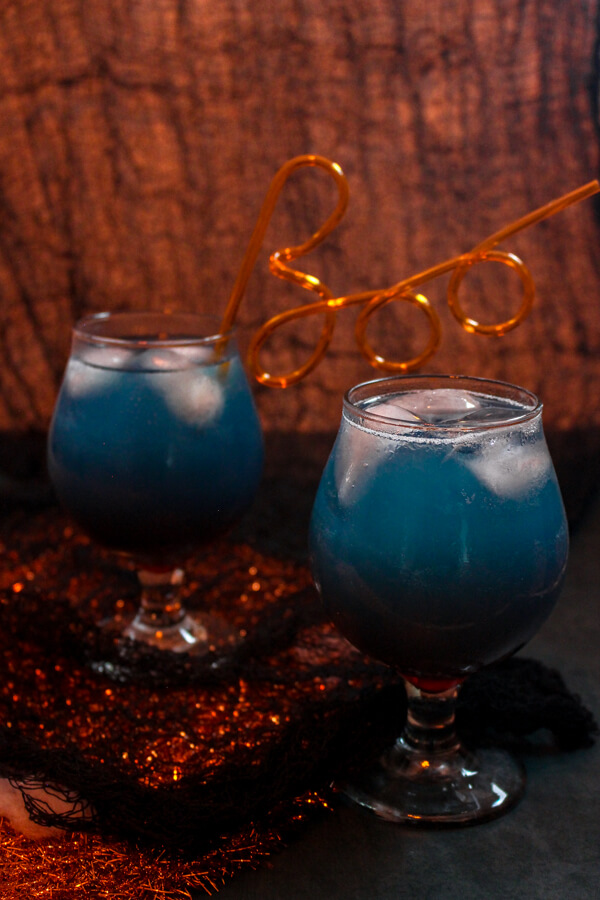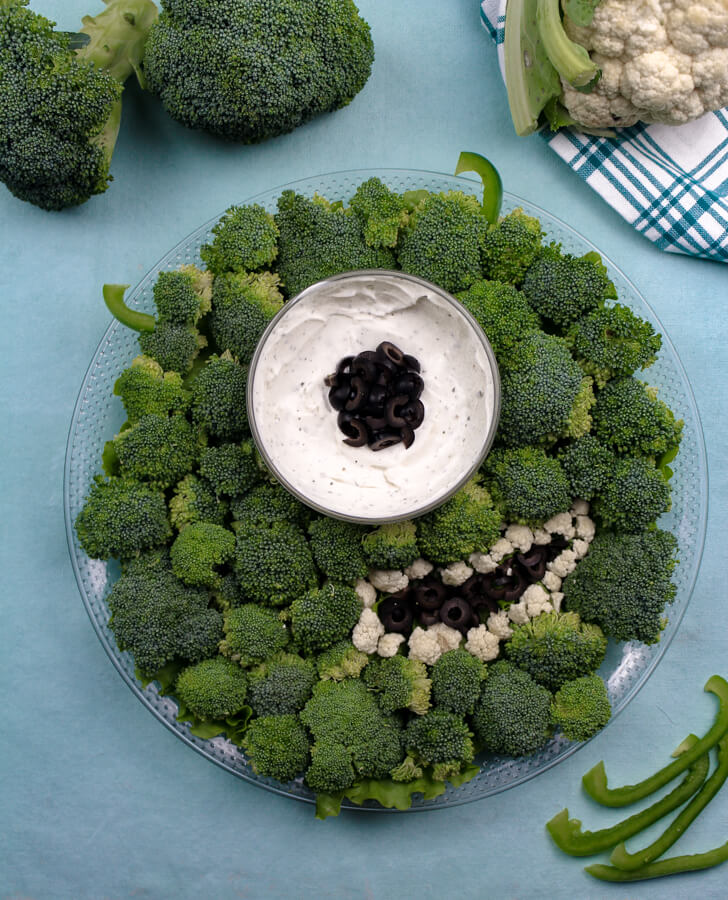 When I had this thought of a Mike Wazowski vegetable platter in my head, I had no idea that it could look just like Mike! The bottom of the platter is lined with lettuce leaves. Mike's eye is a bowl of ranch dressing topped with chopped black olives for the pupil. Mike's body is made out of broccoli florets, and two pieces of green bell pepper make his horns at the top. Lastly, his mouth is made from cauliflower pieces that look like teeth and black olives fill up the middle of the mouth.
This vegetable tray is so adorable! It's perfect for a Monsters, Inc.-themed party or a chill Monsters, Inc. movie night at home. AND you don't have to feel guilty about indulging in this recipe!
GET RECIPE HERE! - Monster Vegetable Tray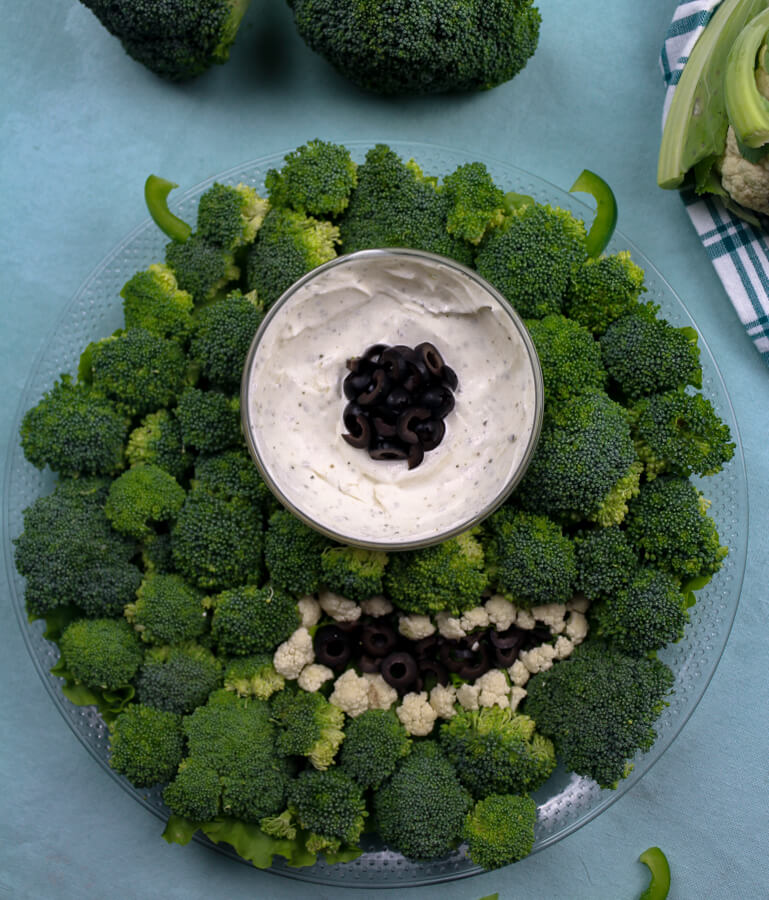 Time to go get'em, googly bear! Get those blue monster cocktails and monster vegetable tray made so you can enjoy the movie! Let me know how you liked these recipes down below in the comments section and tag me on Instagram @laurathegastronaut so I can see your creations!
FIND MORE MOVIE-THEMED RECIPES HERE!
Bon appétit!
October 6, 2021 by Laura Bullock