Laura The Gastronaut > Movie-themed Recipes > Casper
Casper
Movie-themed Recipes
*This post may contain affiliate sales links. Please see full disclosure policy for details.*
Have a Casper movie date night while enjoying a spiced white lady cocktail garnished with a lemon ghost and snacking on this fun ghost breakfast!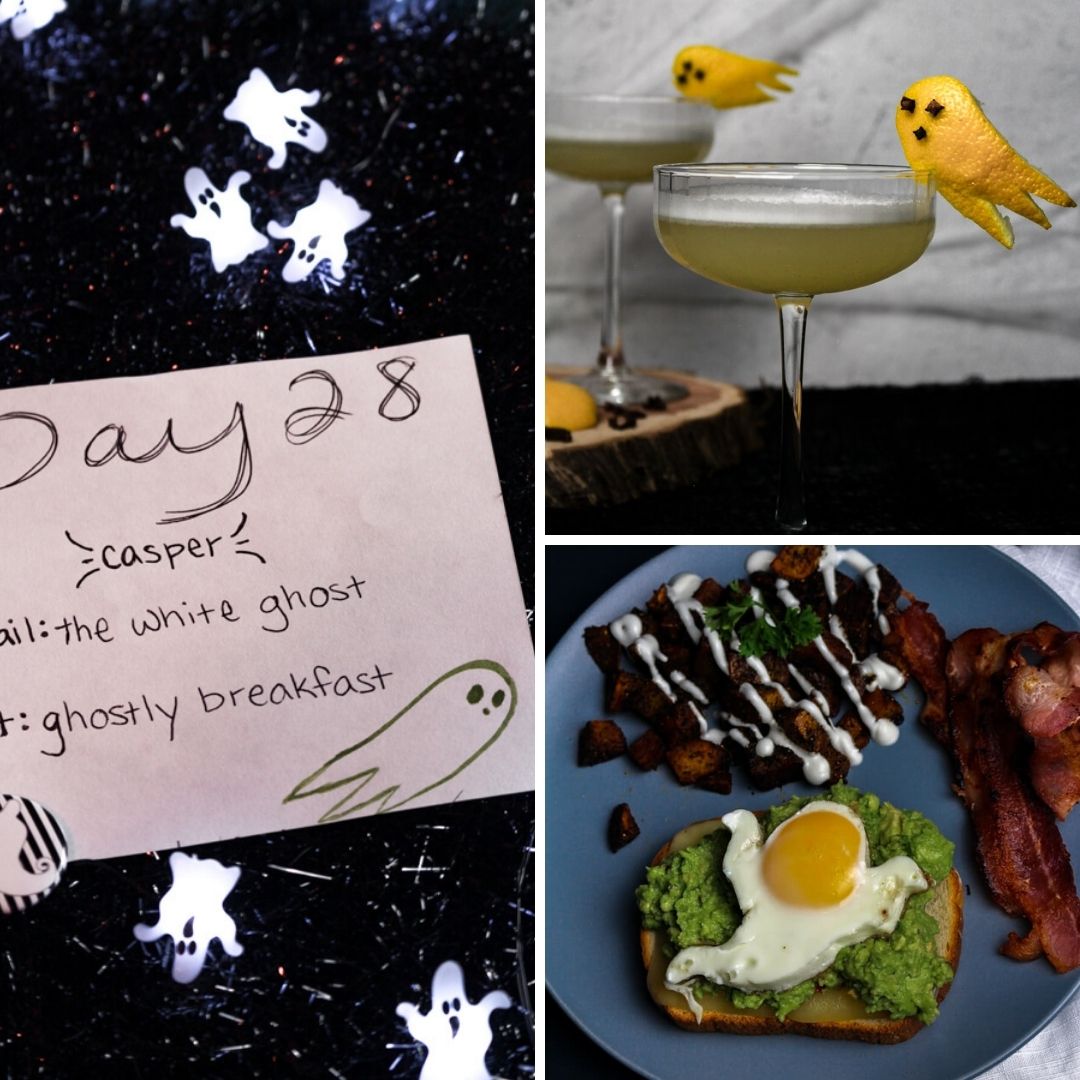 UHHH.. BOO??
Casper is one of those movies that just hits me right in the nostalgia. I love everything about this movie, and I could watch it multiple times a year and never tire of it. I mean when Casper says "Can I keep you?".. I just melt into a puddle. But enought about that, let's get into the recipes!
These recipes were created for my 31 Days of Halloween! Also check out more Movie-Themed Recipes here!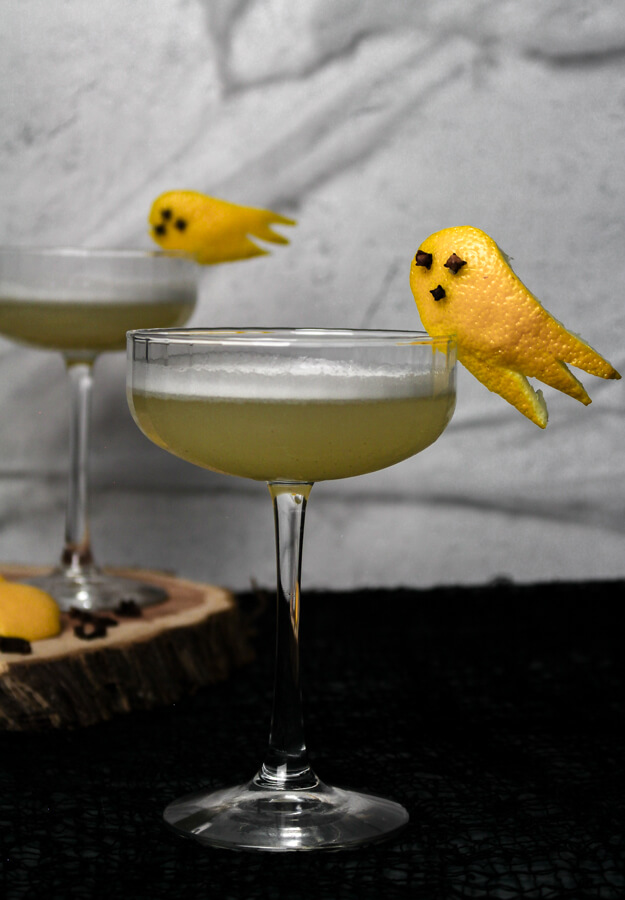 A white lady is a type of female ghost dressed in white so I thought a White Lady cocktail would be perfect for Casper movie night. I made this one a little bit more fall-ish by subbing regular simple syrup with a spiced simple syrup made with cinnamon stick, cloves, ginger, and nutmeg. I also added in some bitters for a little bit more spiced taste. When shaken with an egg white you get a beautiful white foam top. I cut out a ghost from a lemon peel and stuck it with cloves for eyes and a mouth for a spooky garnish!
GET RECIPE HERE! -> Spiced White Lady Cocktail
GHOSTLY BREAKFAST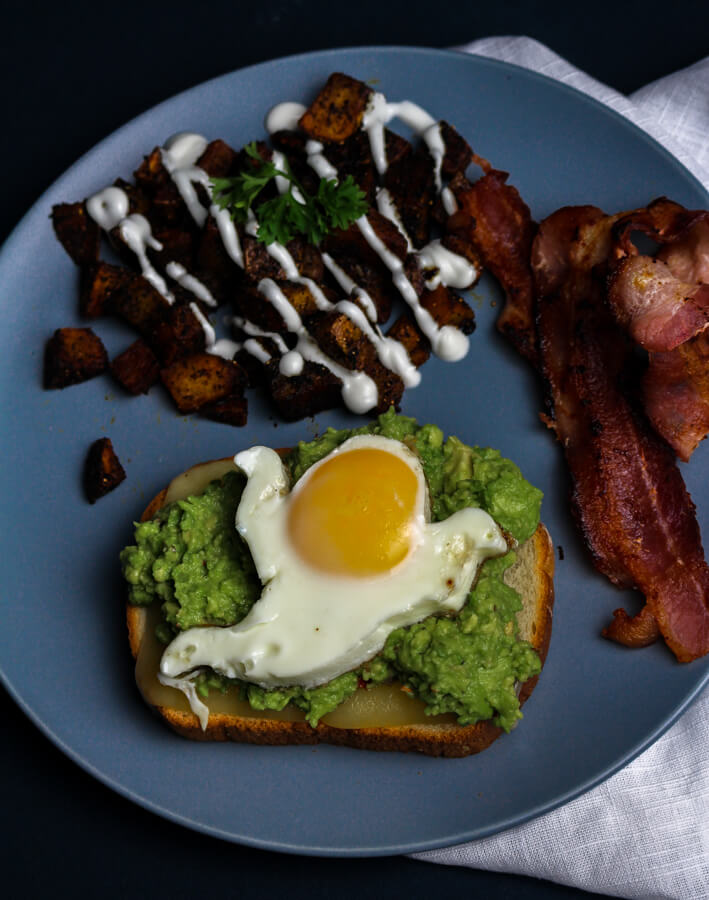 One of the scenes that I remember most from Casper (and I have no idea why) is when Casper goes into the machine that turns ghosts back into living humans with the potion locked in, and Carrigan steals it during the process. Casper comes out as a fried egg. I thought I would make a fried egg like that but make it.. ghostly. I simply cracked an egg into a egg cookie cutter and cooked it on medium-low heat in a skillet with its lid on. Just make sure you spray or rub the cutter with oil before frying. I put my ghost egg on top of a piece of cheese avocado toast and served it beside fried potatoes topped with crema and a piece of bacon.
Get your ghost egg cooked and your spiced white lady shaken because it's almost movie time! Let me know how you liked these recipes down below in the comments section and tag me on Instagram @laurathegastronaut so I can see your creations!
FIND MORE MOVIE-THEMED RECIPES HERE!
YOU MAY ALSO LIKE:
Bon appétit!
October 28, 2021 by Laura Bullock