Laura The Gastronaut > Movie-themed Recipes > Hocus Pocus
Hocus Pocus
Movie-themed Recipes
*This post may contain affiliate sales links. Please see full disclosure policy for details.*
Have a Hocus Pocus movie date night while sipping on this spooky witches brew limeade punch and snacking on this Sanderson sisters dip trio!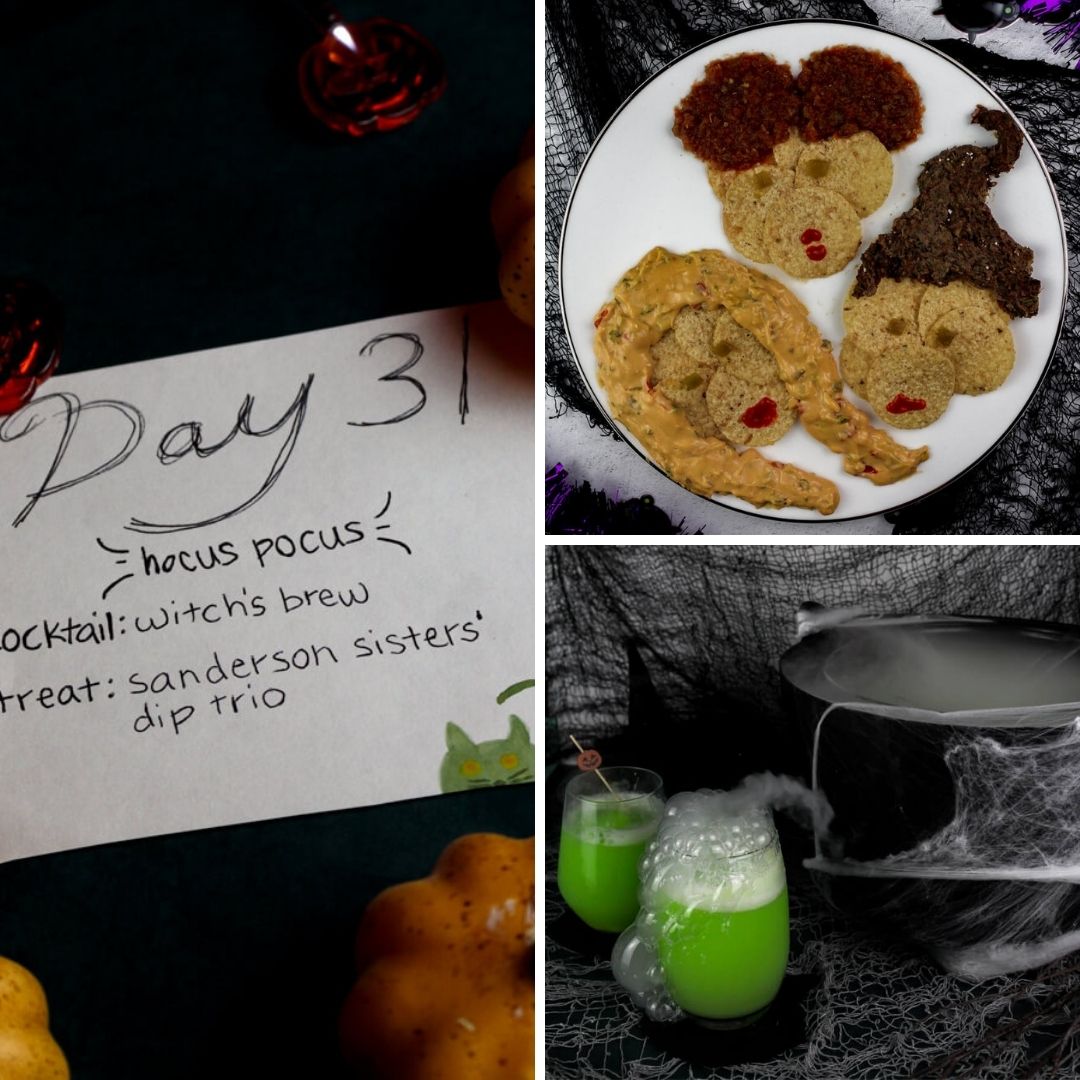 "It's all just a bunch of hocus pocus."
The ultimate Halloween movie. You know, I didn't grow up watching this movie, but I feel like I'm the oddball here. However, I do now enjoy a good Hocus Pocus movie night with the carved pumpkins glowing and good snacks every year. These Sanderson sister treats were so much fun to create so let's get to it.
These recipes were created for my 31 Days of Halloween! Also check out more Movie-Themed Recipes here!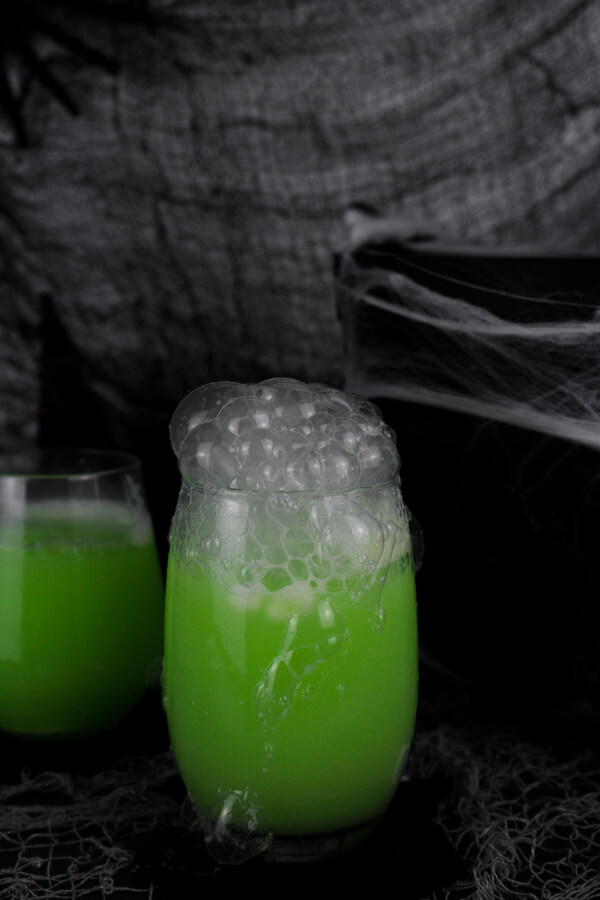 No Halloween Cocktail list would be complete without a bubbling witches brew. This punch has all the witchy vibes and is full of all the lime flavors including lime juice, limeade concentrate, lemon-lime soda, and lime sherbert. Of course, it's not totally necessary, but I highly recommend serving out of a witch cauldron and adding in some dry ice for some great bubble action and fog!
GET RECIPE HERE! -> Witches Brew- Limeade Punch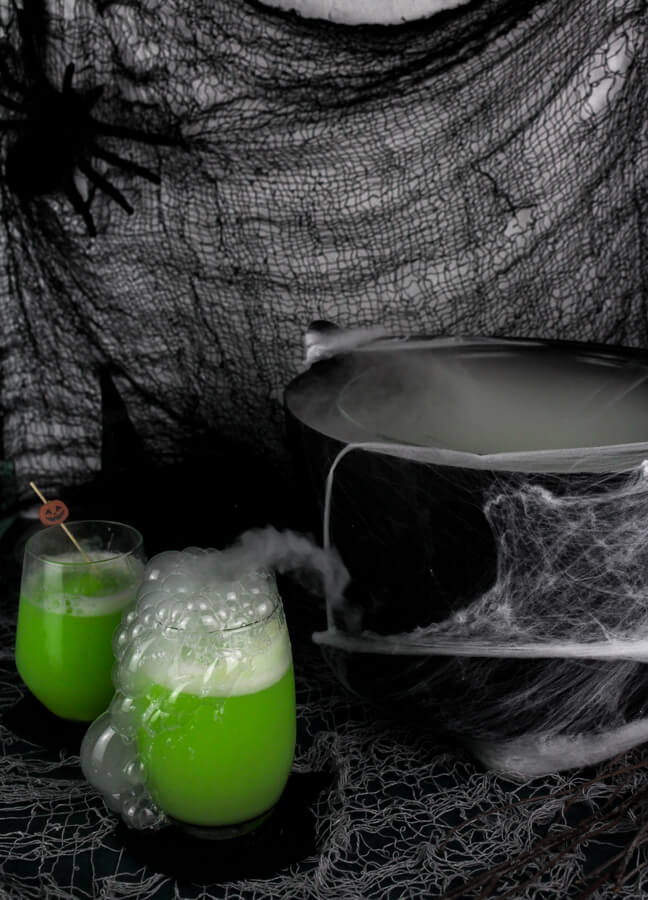 SANDERSON SISTERS DIP TRIO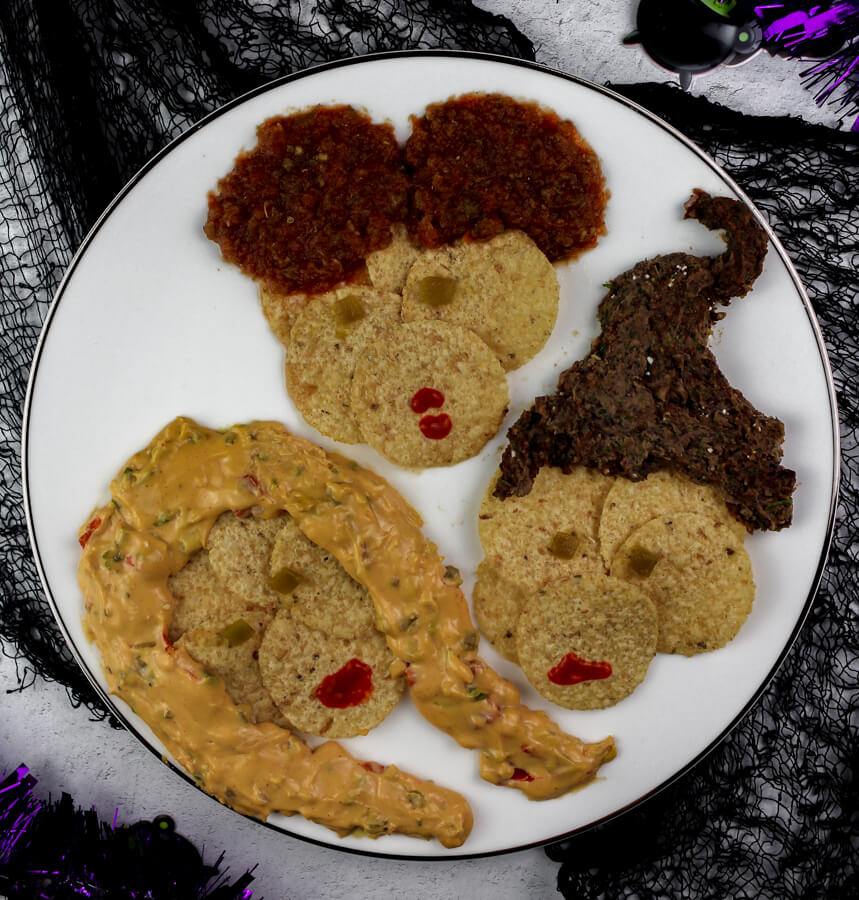 This was so much fun to create! I love how each of the sisters has a different hair color and their own personality. I really wanted to create something that captured that. I made a homemade queso dip for Sarah's blonde hair, salsa for Winifred's hair, and some black bean dip for Mary's hair. Make a tray of these three dips using round tortilla chips for their faces, hot sauce for their mouths, and green chiles for their eyes. Or just serve up the trio in their separate bowls with a big bowl of chips!
GET RECIPES HERE! -> Homemade Queso Dip & Black Bean Dip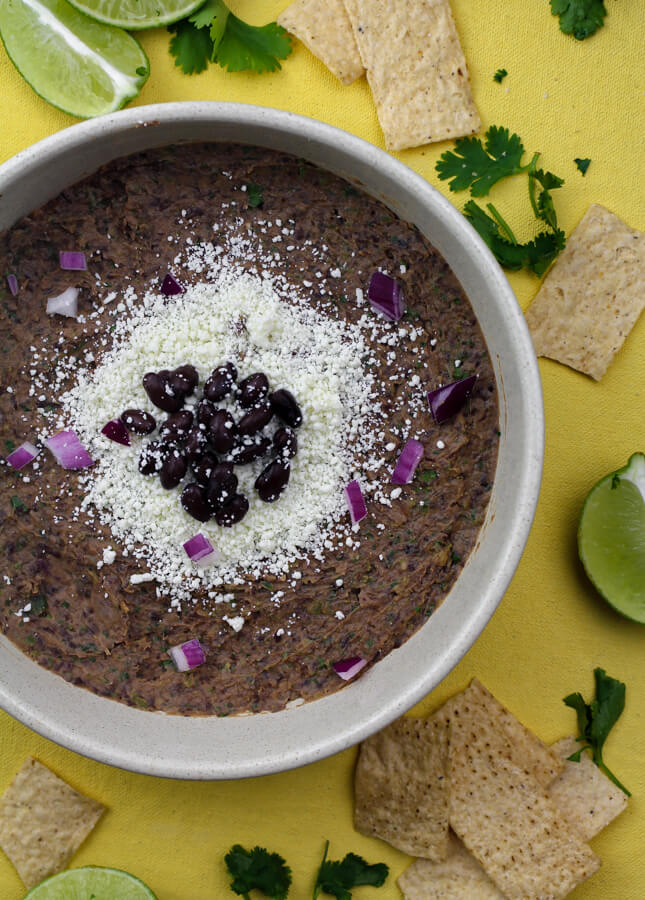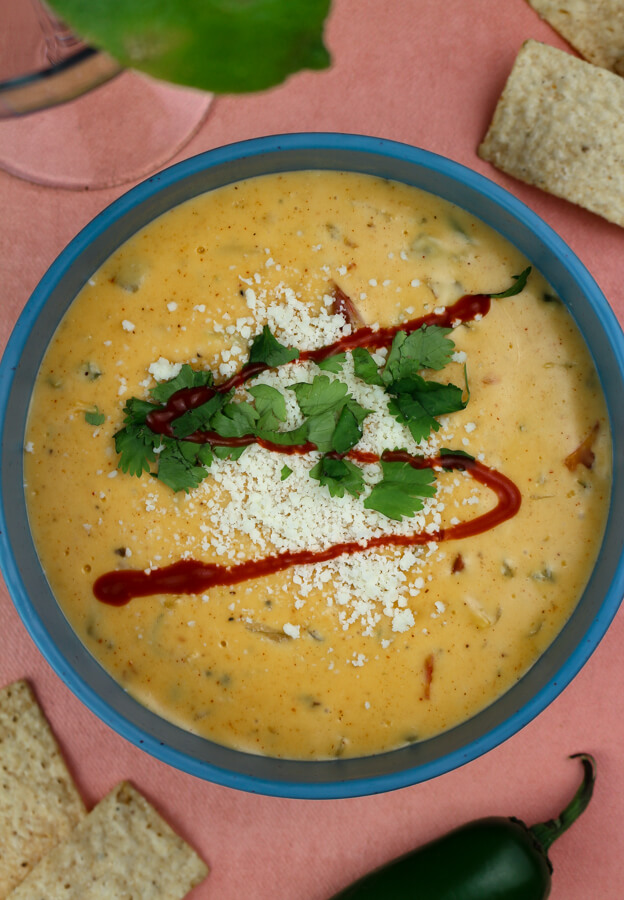 Get your Sanderson Sisters dips made, your cauldron brewing, and get ready to watch the classic Hocus Pocus! Let me know how you liked these recipes down below in the comments section and tag me on Instagram @laurathegastronaut so I can see your creations!
FIND MORE MOVIE-THEMED RECIPES HERE!
YOU MAY ALSO LIKE:
Bon appétit!
October 31, 2021 by Laura Bullock