Laura The Gastronaut > Movie-themed Recipes > Halloweentown
Halloweentown
Movie-themed Recipes
*This post may contain affiliate sales links. Please see full disclosure policy for details.*
Enjoy watching the classic Halloweentown while sipping on some homemade apple cider and snacking on these Halloween pumpkin hand pies.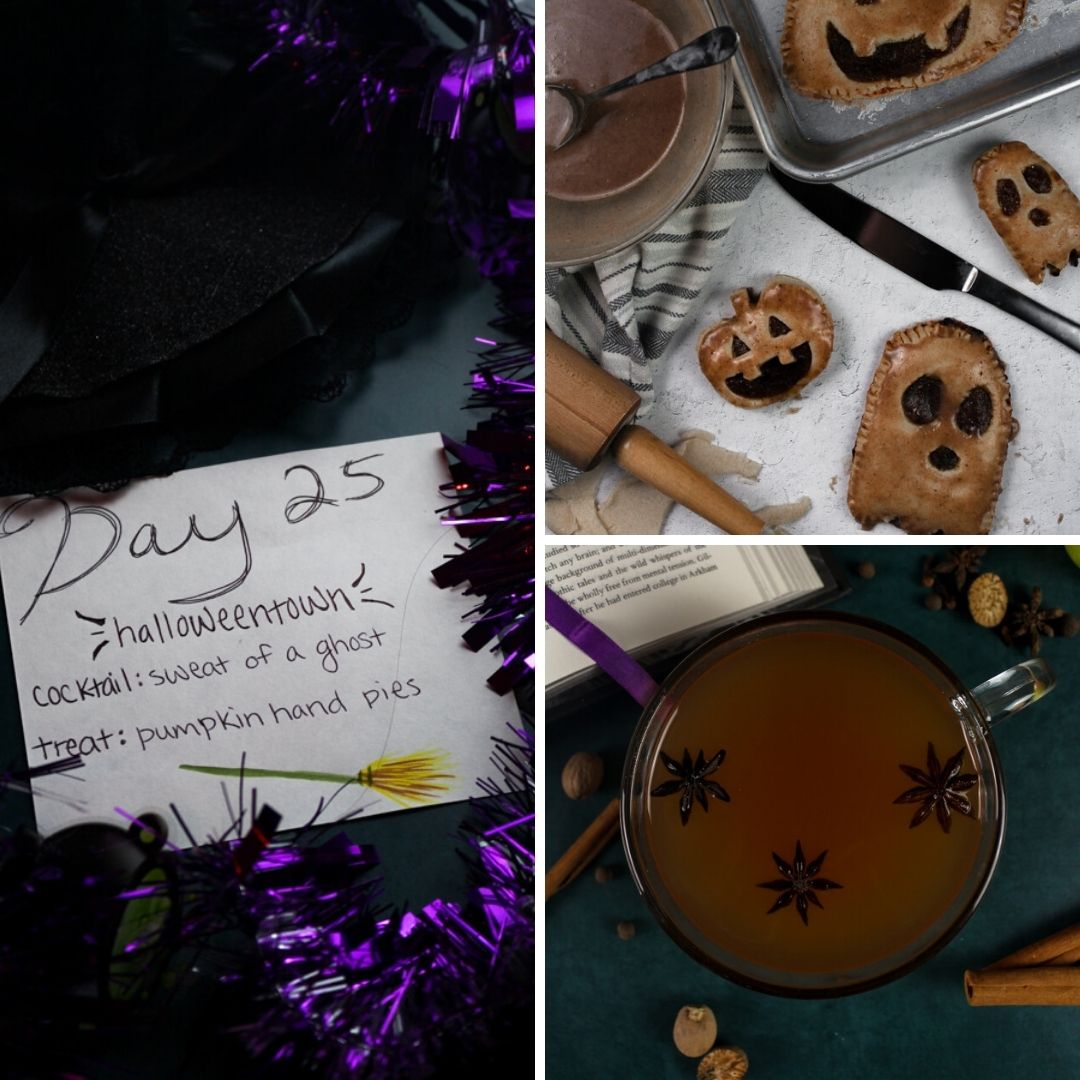 BUBBLE, BUBBLE, TOIL, AND TROUBLE
If you grew up in the 1990's then you probably have a childhood that revolved around Halloweentown the entire month of October. It may not be the best movie out there, but it's filled with so much nostalgia that I can't pass it up each year. Since this movie has innocent Halloween vibes, I wanted the recipes to be cute and fun!
These recipes were created for my 31 Days of Halloween! Also check out more Movie-Themed Recipes here!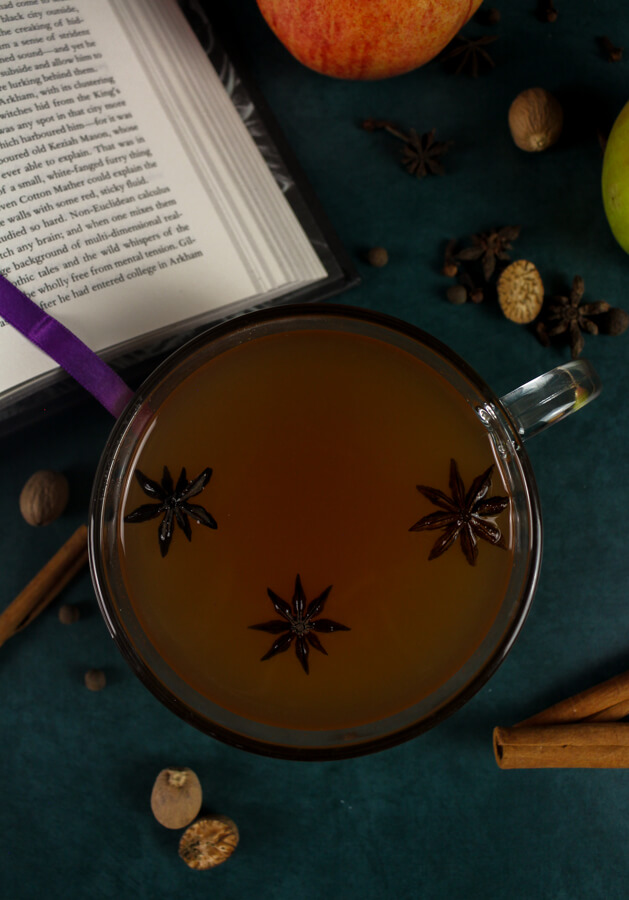 In order to fight the 'bad thing', they need to make a potion that consists of the hair of a werewolf, a vampire's fang, and the sweat of a ghost. Apple cider is what I'd imagine the sweat of a ghost looking like! This homemade apple cider is made from real apples and spices. It simmers for at least 3 hours just like any good brew does to get really flavorful! The great thing about making apple cider at home is that you can adjust the amount of sugar you put in to your liking. Also to spice things up, you can add in any liquor to the mix. My favorite is spiced rum.
GET RECIPE HERE! -> Homemade Apple Cider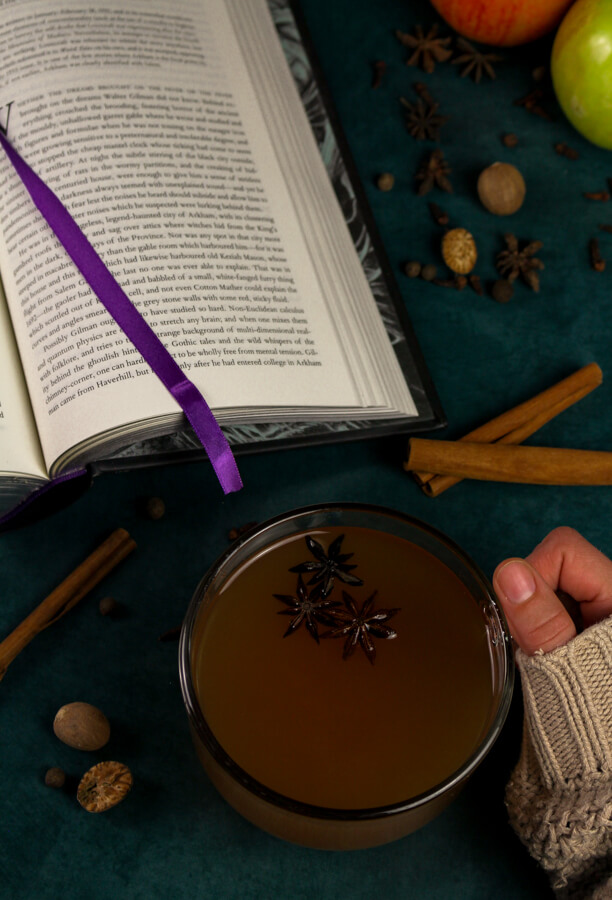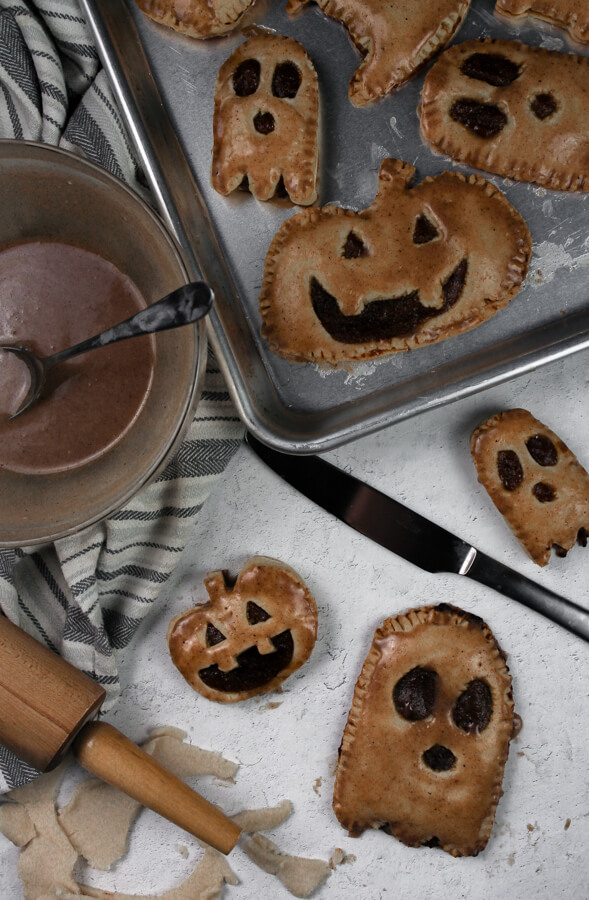 These Halloween pumpkin hand pies are so cute and tasty. To make them really fit into the theme of Halloweentown, opt for using witch cookie cutters or drawing witch-themed items when cutting out the pie dough. These hand pies are filled with pumpkin, sugar, vanilla, and all of the best fall spices. Once they are baked, I like to cover them in my homemade browned butter glaze.
GET RECIPE HERE! -> Halloween Pumpkin Hand Pies
Get your sweat of a ghost brewing and your witch-themed Halloween pumpkin hand pies in the oven so we can start watching the movie! Let me know how you liked these recipes down below in the comments section and tag me on Instagram @laurathegastronaut so I can see your creations!
FIND MORE MOVIE-THEMED RECIPES HERE!
YOU MAY ALSO LIKE:
Bon appétit!
October 25, 2021 by Laura Bullock