Laura The Gastronaut > Movie-themed Recipes > It's the Great Pumpkin, Charlie Brown
It's the Great Pumpkin, Charlie Brown
Movie-themed Recipes
*This post may contain affiliate sales links. Please see full disclosure policy for details.*
Have an It's the Great Pumpkin, Charlie Brown date night while enjoying some homemade pumpkin pasta with pumpkin sauce and a boozy pumpkin pie milkshake!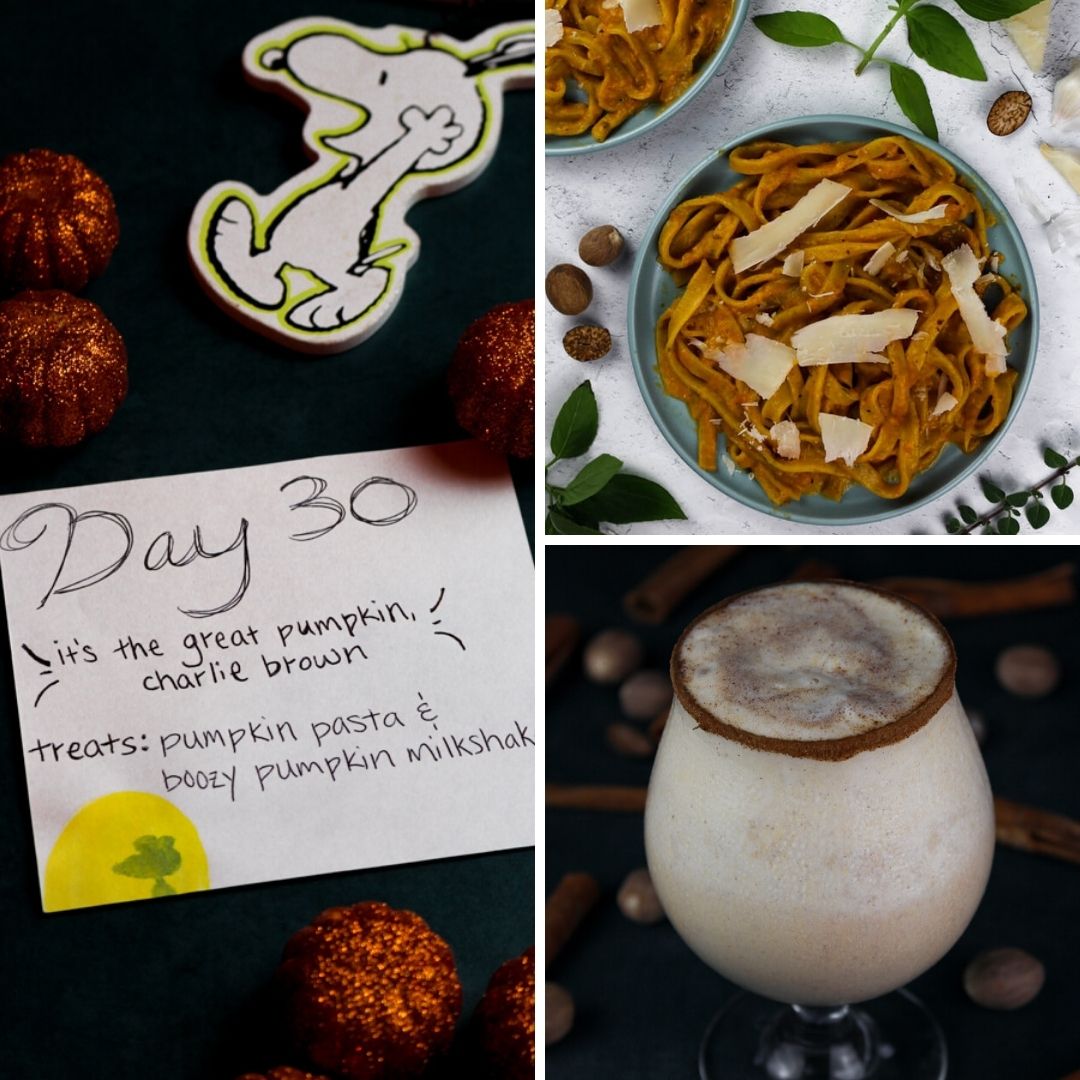 "Dear Great Pumpkin, I am looking forward to your arrival on Halloween night. I hope you will bring me lots of presents."
I hold every single Charlie Brown episode near and dear to my heart. I grew up watching these classic episodes, and it really just isn't the holidays even today if I don't watch them. They are so wholesome, and Charlie Brown and the gang keeps my heart beating. It's feel good television at its finest. Of course, I had to go with some very pumpkin-y recipes in honor of The Great Pumpkin.
These recipes were created for my 31 Days of Halloween! Also check out more Movie-Themed Recipes here!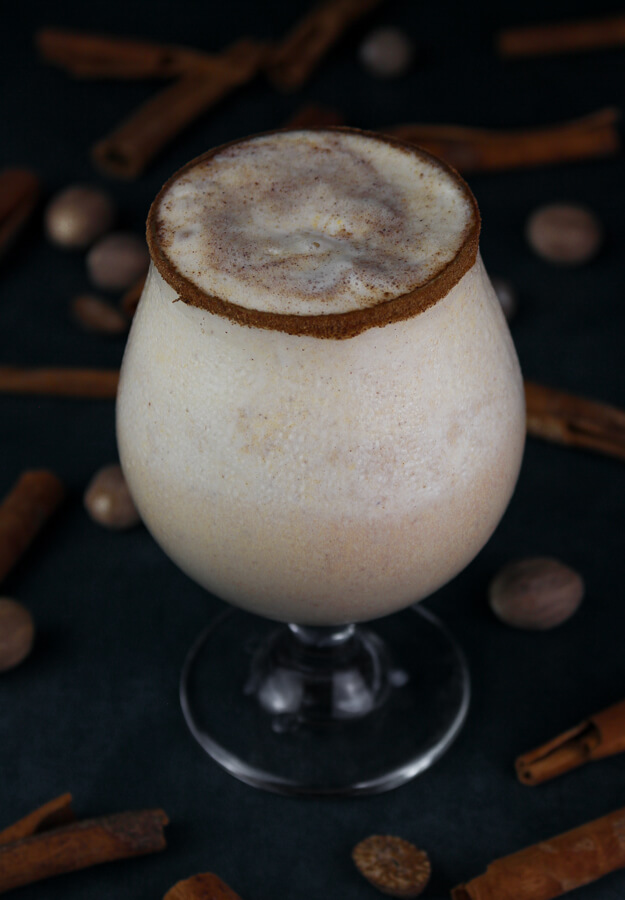 This milkshake has all those pumpkin pie flavors, is full of booze, and has ice cream. I mean, it's a win-win-win. It contains real pumpkin for a strong pumpkin flavor and is made with a homemade vanilla simple syrup. For the booze- spiced rum and Irish cream. Make it even more fun and give your milkshake glass a pumpkin pie spice rim.
GET RECIPE HERE! -> Boozy Pumpkin Pie Milkshake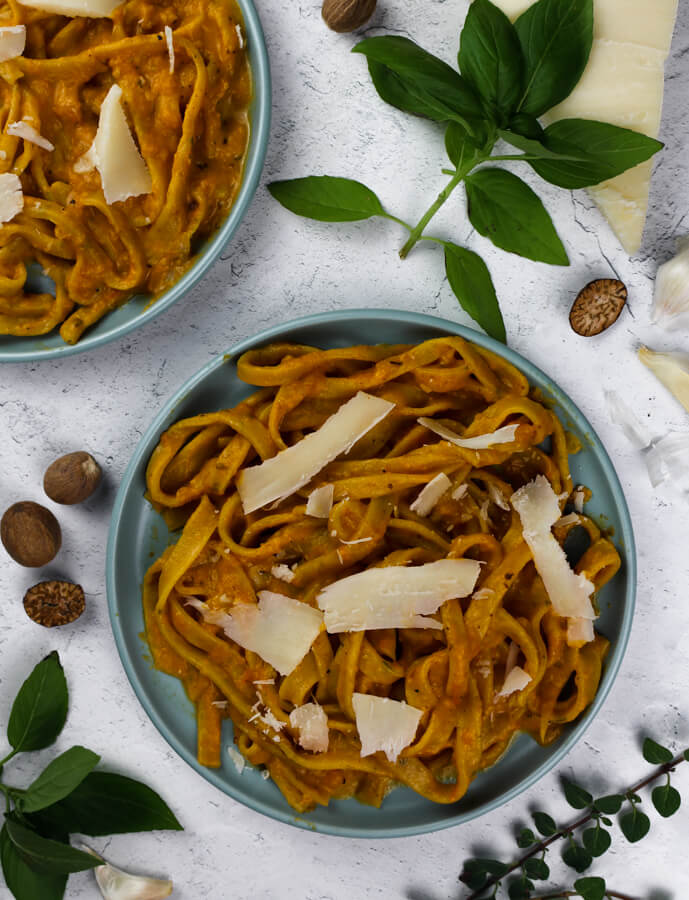 This is one of the most comforting dishes I've ever created. The noodles are homemade pumpkin noodles with enough pumpkin that you can actually taste it. The noodles may take some time to make, but let me tell you, it's so worth it. Those pumpkin noodles are then covered in a homemade thick pumpkin pasta sauce filled with tomatoes, seasonings, cream, browned butter, and my favorite, white cheddar cheese. This is the perfect fall dinner. I think Linus and The Great Pumpkin would agree.
GET RECIPE HERE! -> Homemade Pumpkin Pasta with Pumpkin Sauce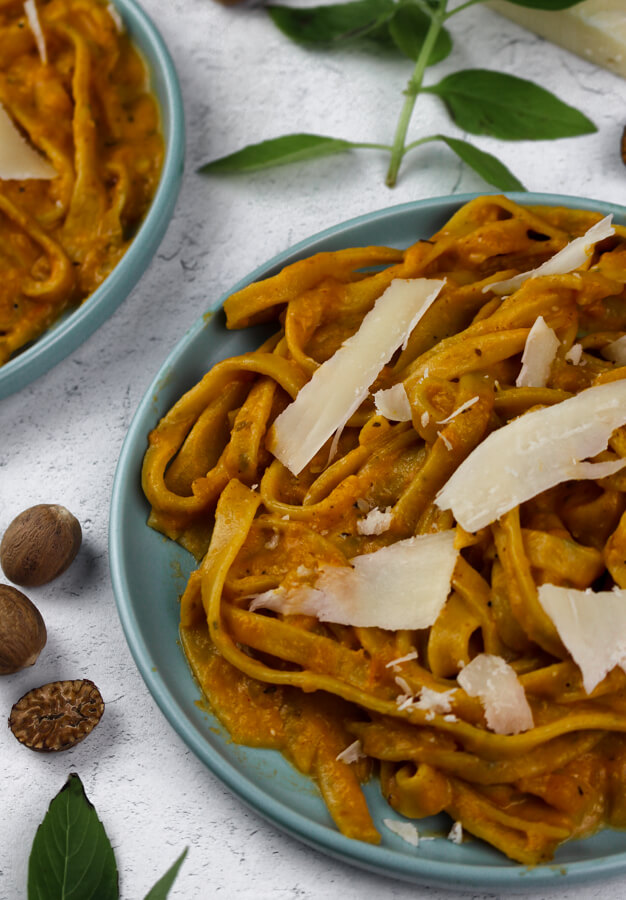 Get those noodles in some boiling water, your booze into that pumpkin milkshake, and get ready for It's the Great Pumpkin, Charlie Brown! Let me know how you liked these recipes down below in the comments section and tag me on Instagram @laurathegastronaut so I can see your creations!
FIND MORE MOVIE-THEMED RECIPES HERE!
YOU MAY ALSO LIKE:
Bon appétit!
October 30, 2021 by Laura Bullock