Laura The Gastronaut > Movie-themed Recipes > Frankenweenie
Frankenweenie
Movie-themed Recipes
*This post may contain affiliate sales links. Please see full disclosure policy for details.*
Enjoy watching Frankenweenie while eating a spicy green hot dog and a sipping on a green avocado margarita!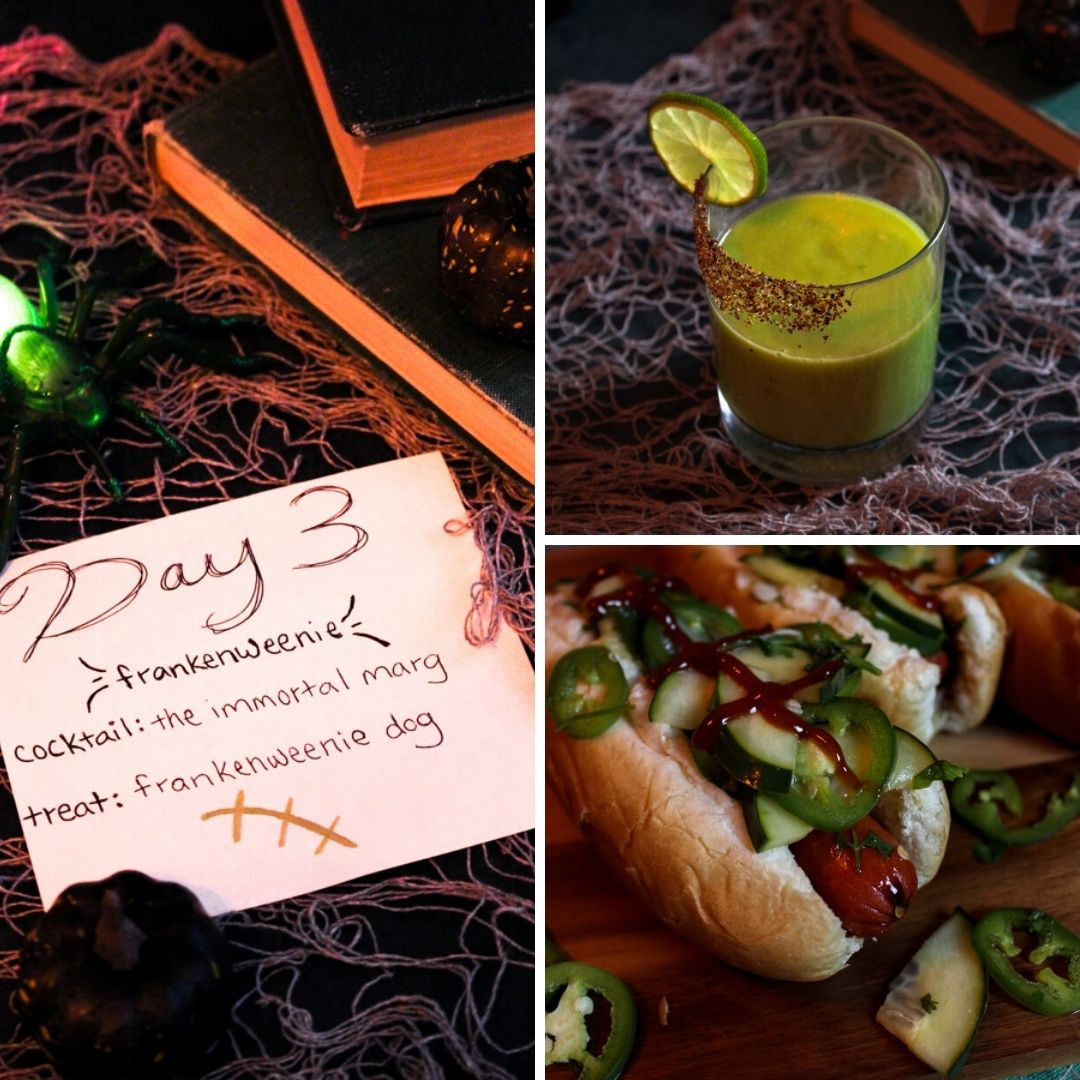 YOUR DOG IS ALIVE!
Frankenweenie is an adorable movie about a dog that comes back to life thanks to his owner and science. Despite the whole movie being in black & white, both of the recipes I created are based on the classic Frankenstein green color. Oh, and of course I made a hot dog because well FrankenWEENIE. It had to be done.
These recipes were created for my 31 Days of Halloween! Also check out more Movie-Themed Recipes here!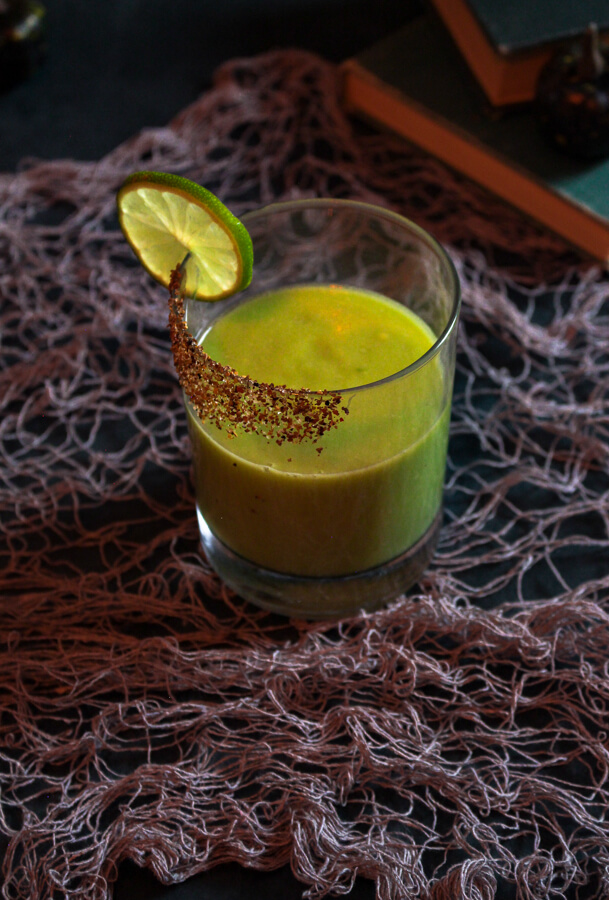 The first idea that popped into my head when thinking of a green cocktail- avocado margarita. I first had an avocado margarita last year, and I fell in love with it. If you never had one before, you may be skeptical. It's okay. I was too, but once you try it, you'll understand the hype. Avocado margaritas are creamy and SO GOOD. Just trust me. Give it a try!
I made this cocktail with the usual margarita ingredients- tequila, triple sec, and lime juice. Of course, there's plenty of avocado added too. The game changining ingredient though is the jalapeno & cilantro simple syrup. It adds a kick to the creamy avocados that works perfectly.
GET RECIPE HERE! - Avocado Margarita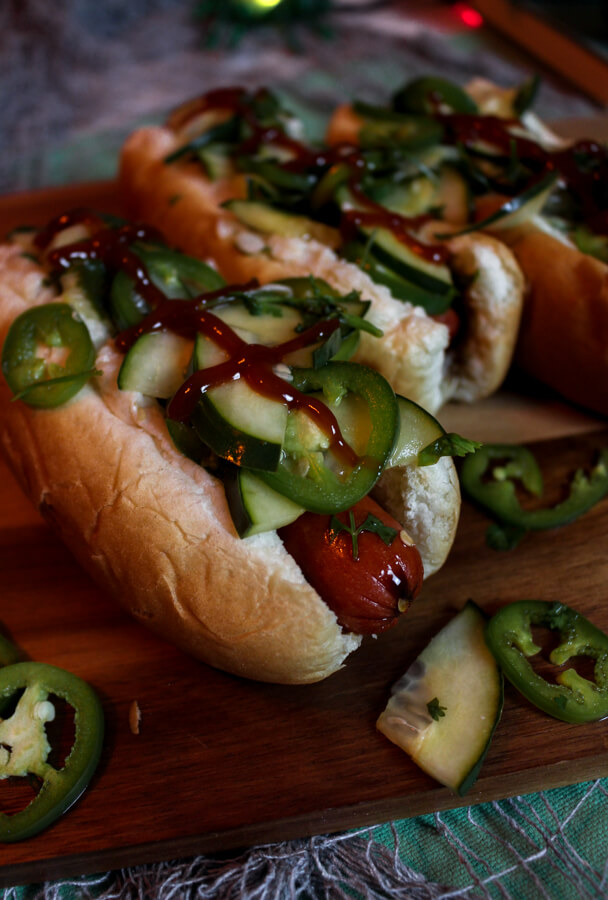 This hot dog's toppings are green like Frankenstein and the dog part is for Frankenweenie himself. Lastly, Frankenweenie's stitches are drawn on top to complete the hot dog!
This green relish is so good. It could really go on just about anything, but it's especially good on top of a hot dog. The relish is made with jalapeno, cucumber, and cilantro. It's covered with a vinegar, sugar, salt, and lime juice mixture for a quick pickling to get a bit of that tartness. The crunchy relish is then piled high on a hot dog. Frankenweenie's stitches are balsamic ketchup which helps balance out the spiciness of the relish.
GET RECIPE HERE! - Spicy Relish Hot Dog
Now that you have some good eats ready, let's get to the movie! I hope you enjoy this spicy relish hot dog and avocado margarita while watching Frankenweenie! Try not to get too many tears in your drink after all of the heart strings this movie pulls. Let me know how you liked these recipes down below in the comments section and tag me on Instagram @laurathegastronaut so I can see your creations!
FIND MORE MOVIE-THEMED RECIPES HERE!
CHECK OUT THESE OTHER MOVIE-THEMED RECIPES
Bon appétit!
October 3, 2021 by Laura Bullock