Laura The Gastronaut > Movie-themed Recipes > Ghostbusters
Ghostbusters
Movie-themed Recipes
*This post may contain affiliate sales links. Please see full disclosure policy for details.*
Enjoy watching Ghostbusters while eating a this smores trifle cups and green apple Jell-O shots!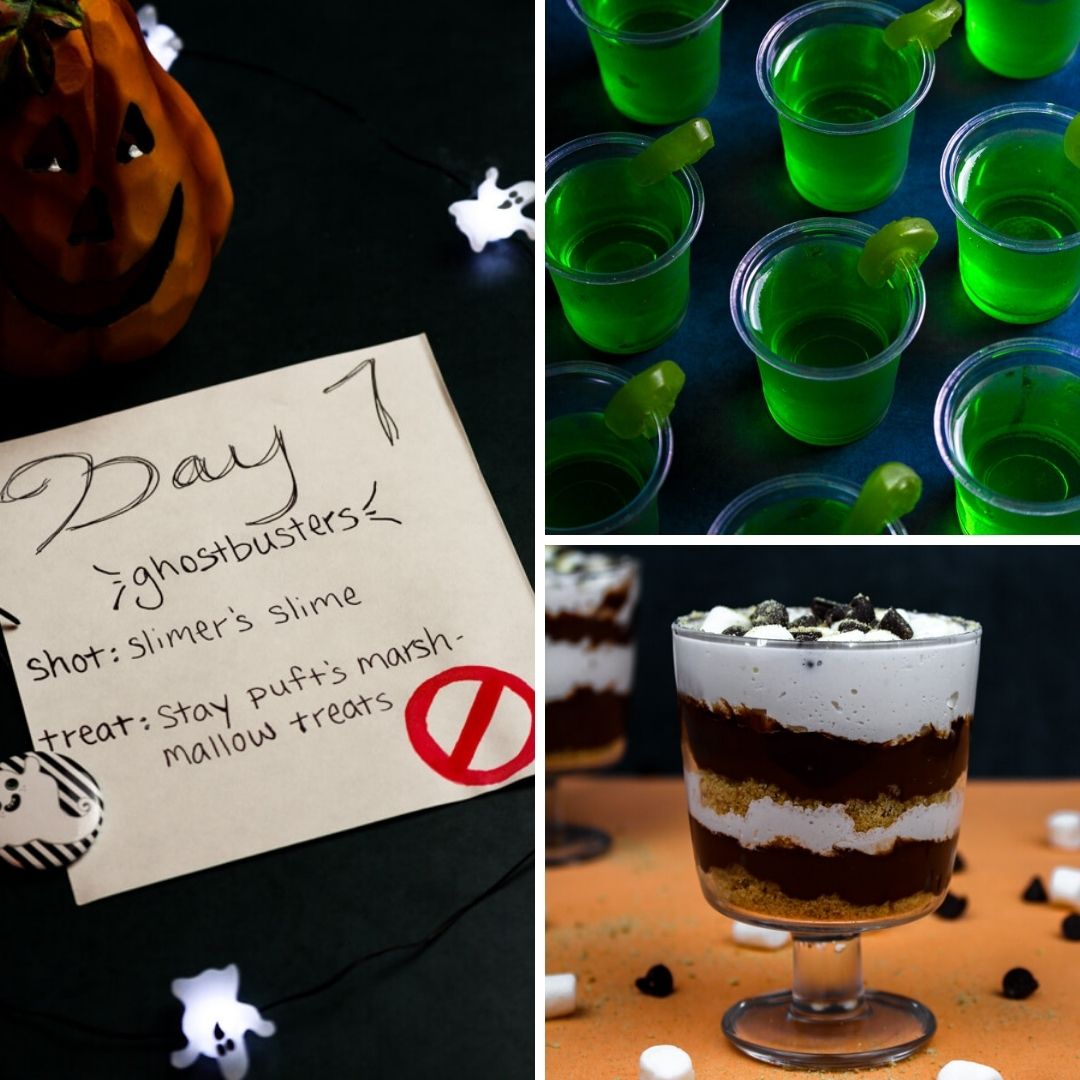 WHO YOU GONNA CALL??
GHOSTBUSTERS! I love a good comedy about scary things. Believe it or not, this year was my first time seeing this movie. I can't believe I went 29 years without seeing this classic! My husband, on the other hand, LOVES this movie. Around this time of year, I frequently hear 'I ain't 'fraid of no ghosts!' throughout the house. So since he was such a big fan, he played a major part in coming up with the ideas for these recipes! Let's get to it!
These recipes were created for my 31 Days of Halloween! Also check out more Movie-Themed Recipes here!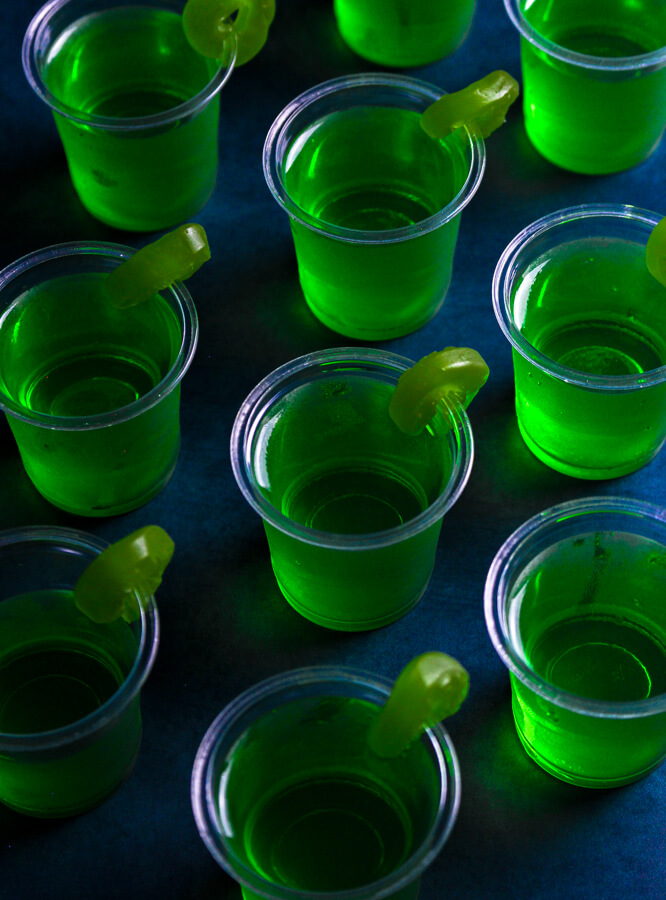 I think it's pretty obvious who these shots were inspired by- Slimer! These Jello shots look just like Slimer's slime! They are a green apple explosion. They are made with vodka, green apple schnapps, green apple gelatin, and garnished with green apple lifesavers! So. Much. Green. Apple. Flavor. And so so good!
Some Jello shots taste like medicine and the vodka/fruit combination just is a little too strong. These Jello shots are not like that at all. You must be careful with these because you really can't taste the alcohol- just yummy green apple!
GET RECIPE HERE! - Green Apple Jell-O Shots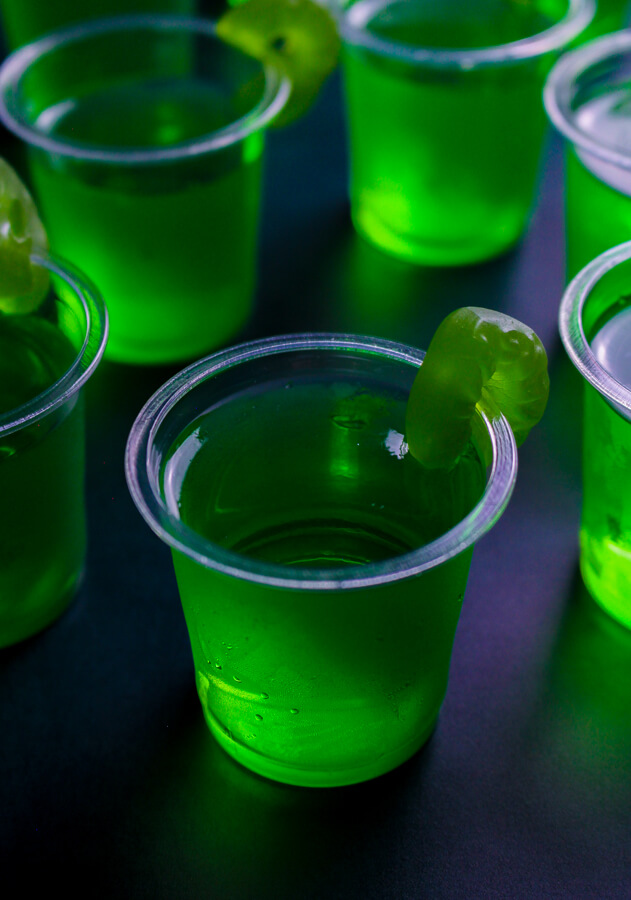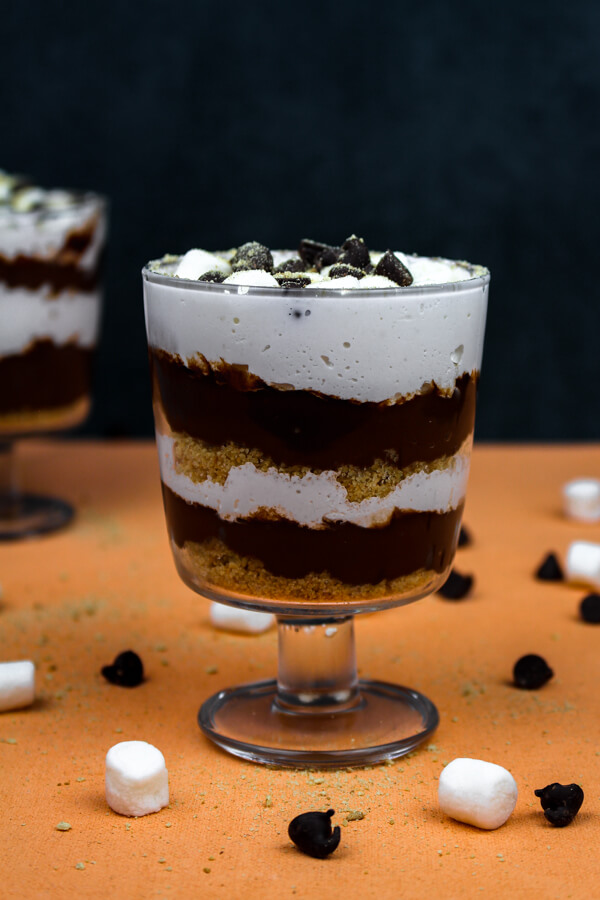 The second villian I just had to make a recipe for- Stay Puft Marshmallow Man! I created these S'mores Trifle Cups that are made with a homemade chocolate pudding, graham cracker crumbs, and marshmallow creme. The chocolate pudding is made following Julia Child's process by whisking egg yolks and sugar together until thickened and then slowling whisking in hot cream/milk. It's made with cocoa powder and semi-sweet chocolate for maximum chocolate flavor! The trifle cups are topped with mini-marshmallows, chocolate chips, and graham cracker crumbs for a perfect Ghostbusters treat (or really any time of the year)!
GET RECIPE HERE! - S'mores Trifle Cups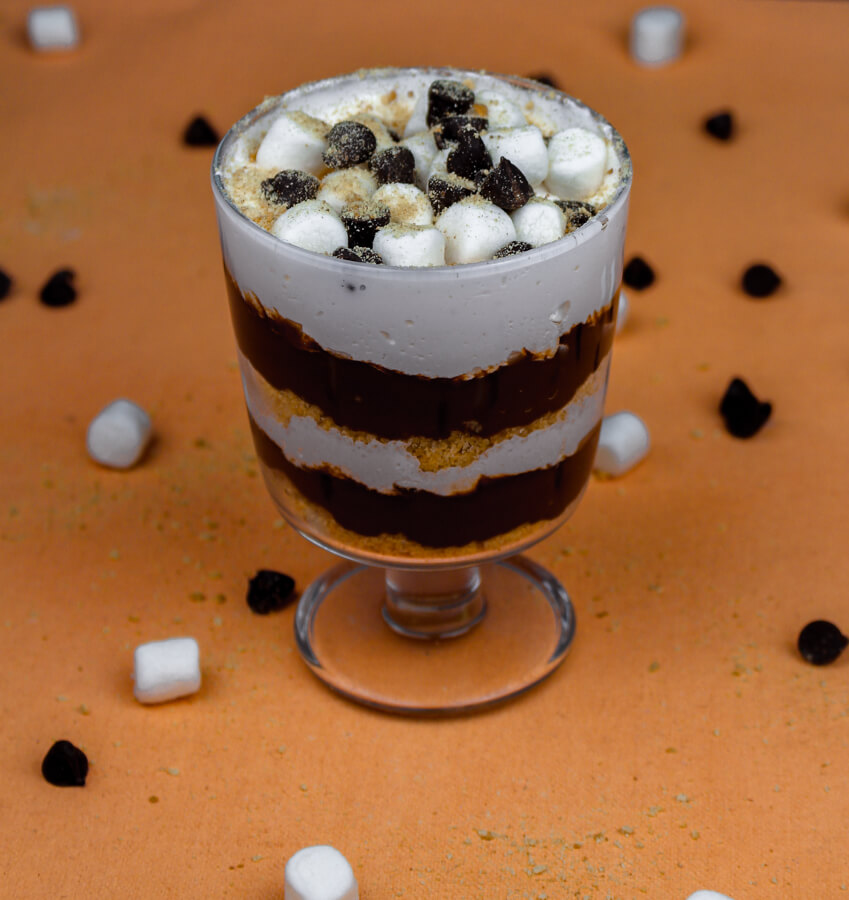 Okay, let's get going! We got some ghosts to bust.. or eat, rather. Get those green apple Jell-O shots and s'mores trifle cups made so you can enjoy the movie! Let me know how you liked these recipes down below in the comments section and tag me on Instagram @laurathegastronaut so I can see your creations!
FIND MORE MOVIE-THEMED RECIPES HERE!
YOU MAY ALSO LIKE
Bon appétit!
October 7, 2021 by Laura Bullock