Laura The Gastronaut > Movie-themed Recipes > The Haunted Mansions
The Haunted Mansion
Movie-themed Recipes
*This post may contain affiliate sales links. Please see full disclosure policy for details.*
Enjoy watching The Haunted Mansion with this green apple martini and spooky spider pizza rolls!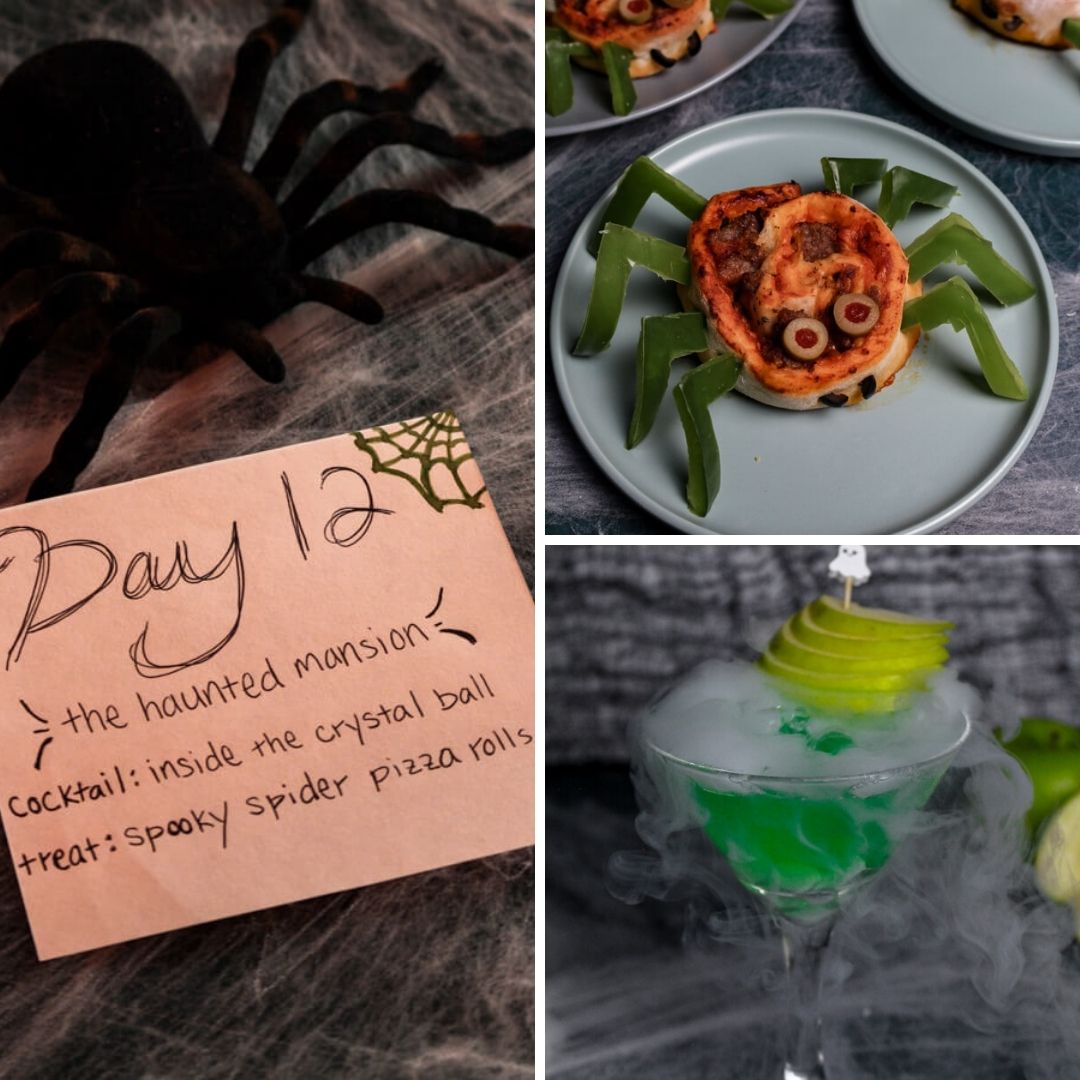 THAT'S A BIG SPIDER!!
So you want to have a Halloween movie night watching The Haunted Mansion? You've come to the right place! There's two parts of this movie that I decided to make recipes about so let's go!
These recipes were created for my 31 Days of Halloween! Also check out more Movie-Themed Recipes here!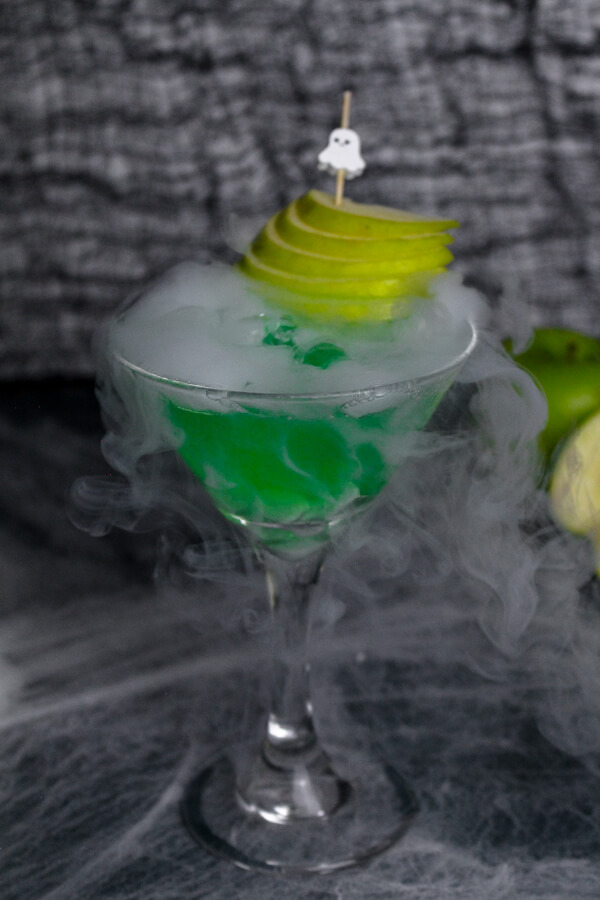 This green apple martini has all the Madame Leota vibes. In The Haunted Mansion, Madame Leota is manifesting as a disembodied head inside of a crystal ball that is green and foggy. The exact same color green as this martini. I added some dry ice to really make it feel like Madame Leota's crystal ball. This cocktail has all of the green apple flavor filled with green apple vodka, sour apple schnapps, apple juice, and lemon juice. It's tart, sweet, and delicious!
GET RECIPE HERE! - Green Apple Martini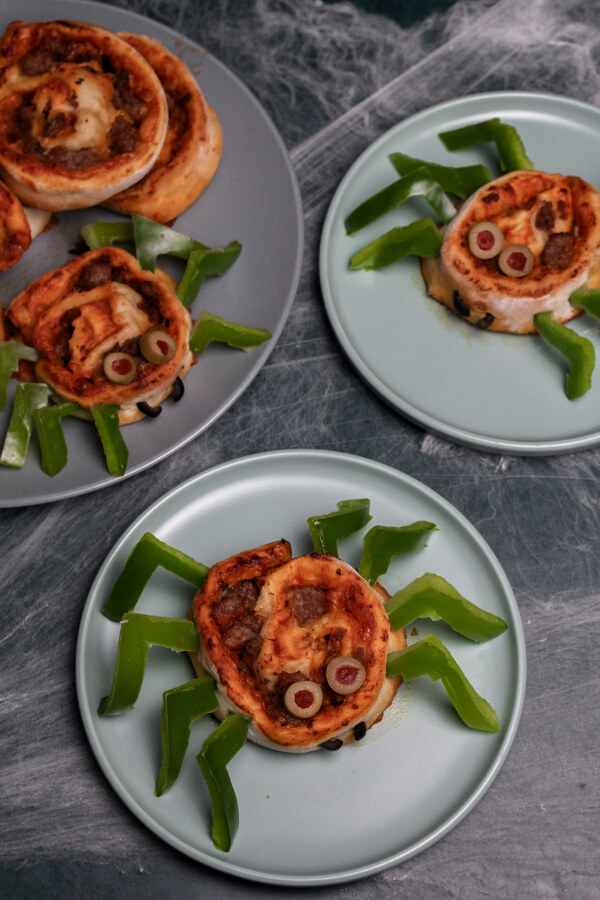 If you've seen The Haunted Mansion, you probably remember how the son, Michael, is extremely scared of spiders. During the whole movie, he's working through this fear. I, personally, think that spiders can be pretty cute, and these spider pizza rolls are no exception. They are rolled up like a cinnamon roll, stuck with pieces of green bell pepper for legs, black olives for a mouth, and green olives with pimento are the eyes! Fill them up with all of your favorite pizza toppings and enjoy! They are scary tasty!
GET RECIPE HERE! - Spooky Spider Pizza Rolls
Get your appletini and spooky spider pizza rolls made so you can get to watching The Haunted Mansion! Let me know how you liked these recipes down below in the comments section and tag me on Instagram @laurathegastronaut so I can see your creations!
FIND MORE MOVIE-THEMED RECIPES HERE!
YOU MAY ALSO LIKE
Bon appétit!
October 12, 2021 by Laura Bullock