Laura The Gastronaut > Movie-themed Recipes > IT
IT
Movie-themed Recipes
*This post may contain affiliate sales links. Please see full disclosure policy for details.*
Have an IT movie night while enjoying these carnival foods and a peanut butter whisky float!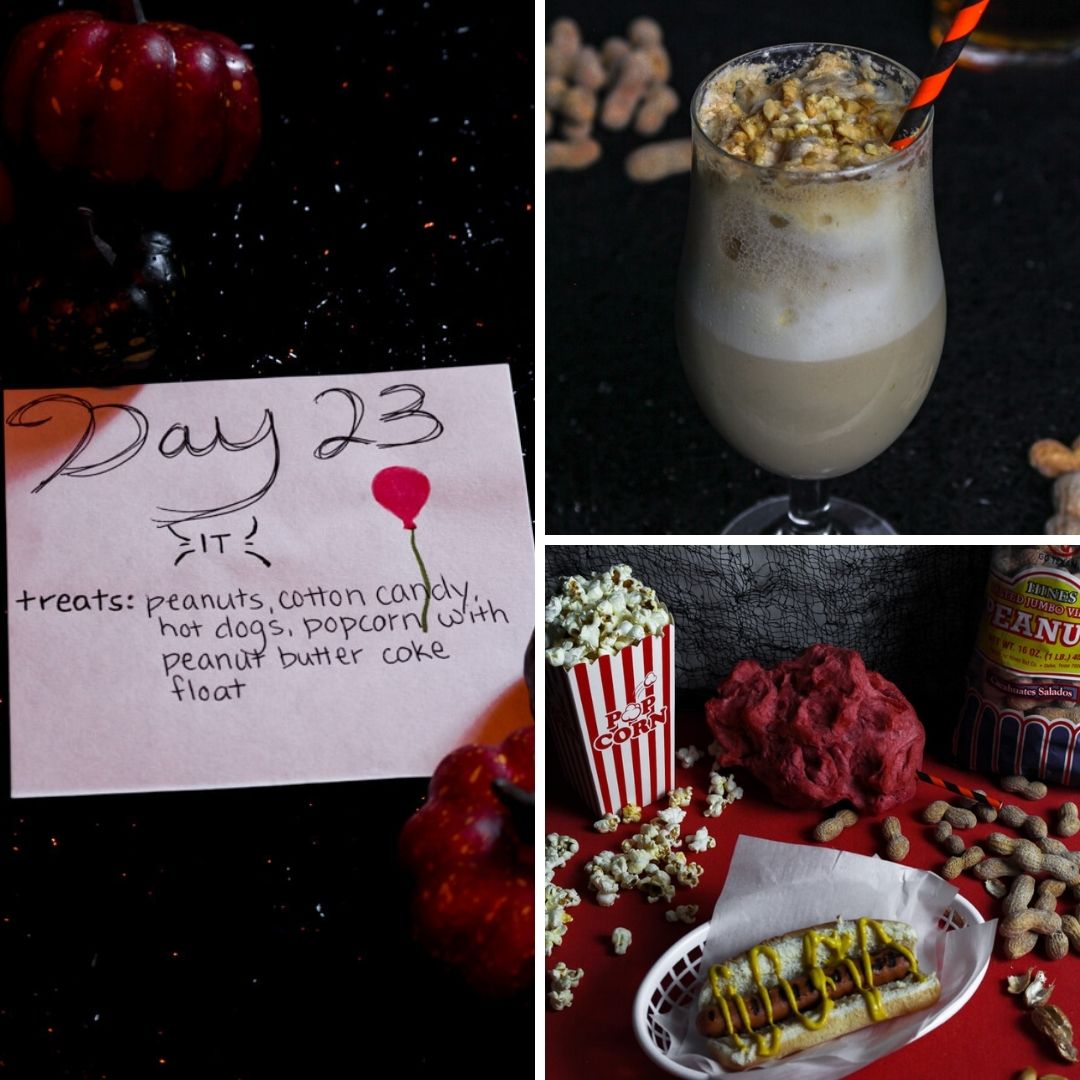 WE ALL FLOAT DOWN HERE.
Is there anything creepier than that scene from IT where Pennywise is in the sewer drain? It still haunts my dreams.. in a good way. I could watch that part of the movie over and over again and never tire of it. This was such a fun movie to create food for so let's get to it!
These recipes were created for my 31 Days of Halloween! Also check out more Movie-Themed Recipes here!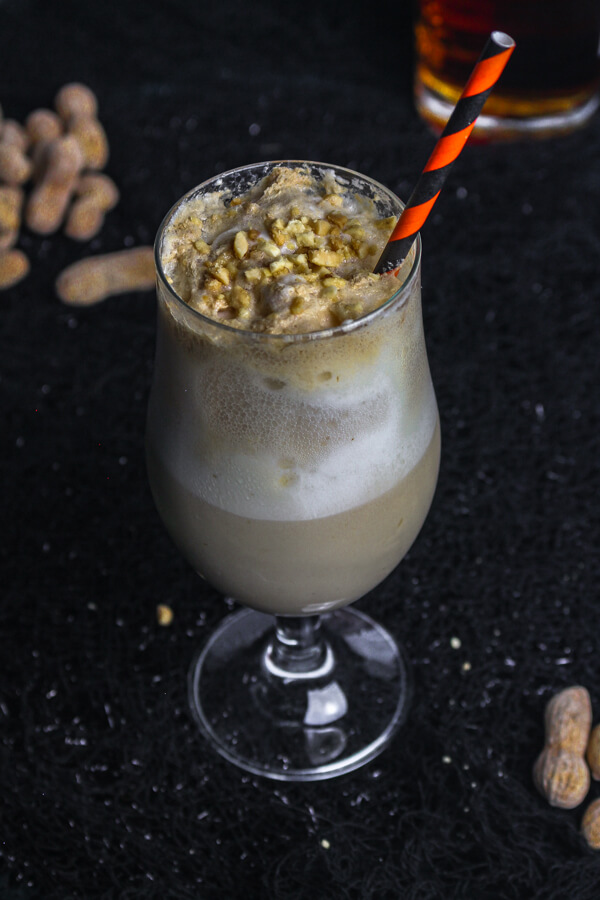 We are having a float because we all float down here. But let's make this float a little bit boozy by adding in some peanut butter whisky. I chose peanut butter whisky to tie in those carnival vibes. To the peanut butter whisky, vanilla ice cream is added, and it is topped off with cream soda.
GET RECIPE HERE! -> Peanut Butter Whisky Float
CARNIVAL FOODS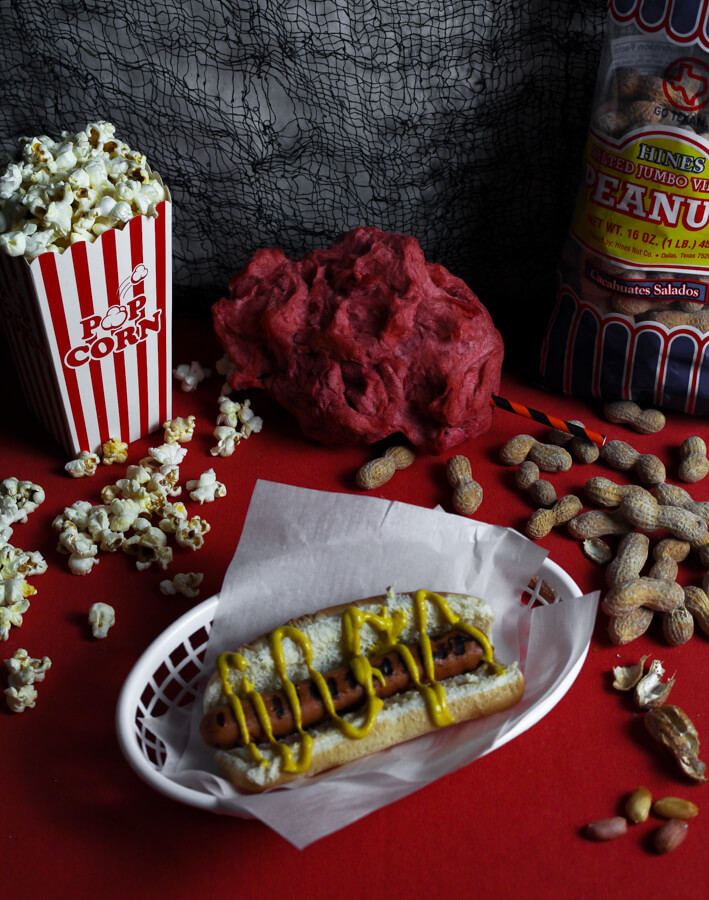 There's peanuts, cotton candy, hot dogs, annnnddd POPCORN!! Pop! Pop! Pop! What's your favorite carnival food?? The peanuts with the shells still on have such a carnival vibe to them. I couldn't find the classic pink and blue cotton candy at the store, but I did find this Dr. Pepper cotton candy which ended up being perfect because it looks just like Pennywise's hair. I made some fresh popcorn and covered it in butter and salt (as it should be), and grilled some hot dogs!
Get your float made and gather all of your carnival food, and let's get to watching some Pennywise! Let me know how you liked these recipes down below in the comments section and tag me on Instagram @laurathegastronaut so I can see your creations!
FIND MORE MOVIE-THEMED RECIPES HERE!
YOU MAY ALSO LIKE:
Bon appétit!
October 23, 2021 by Laura Bullock