Laura The Gastronaut > Movie-themed Recipes > The Shining
The Shining
Movie-themed Recipes
*This post may contain affiliate sales links. Please see full disclosure policy for details.*
Enjoy watching The Shining while eating a these air fryer french fries and sipping on some sparkling cherry red rum!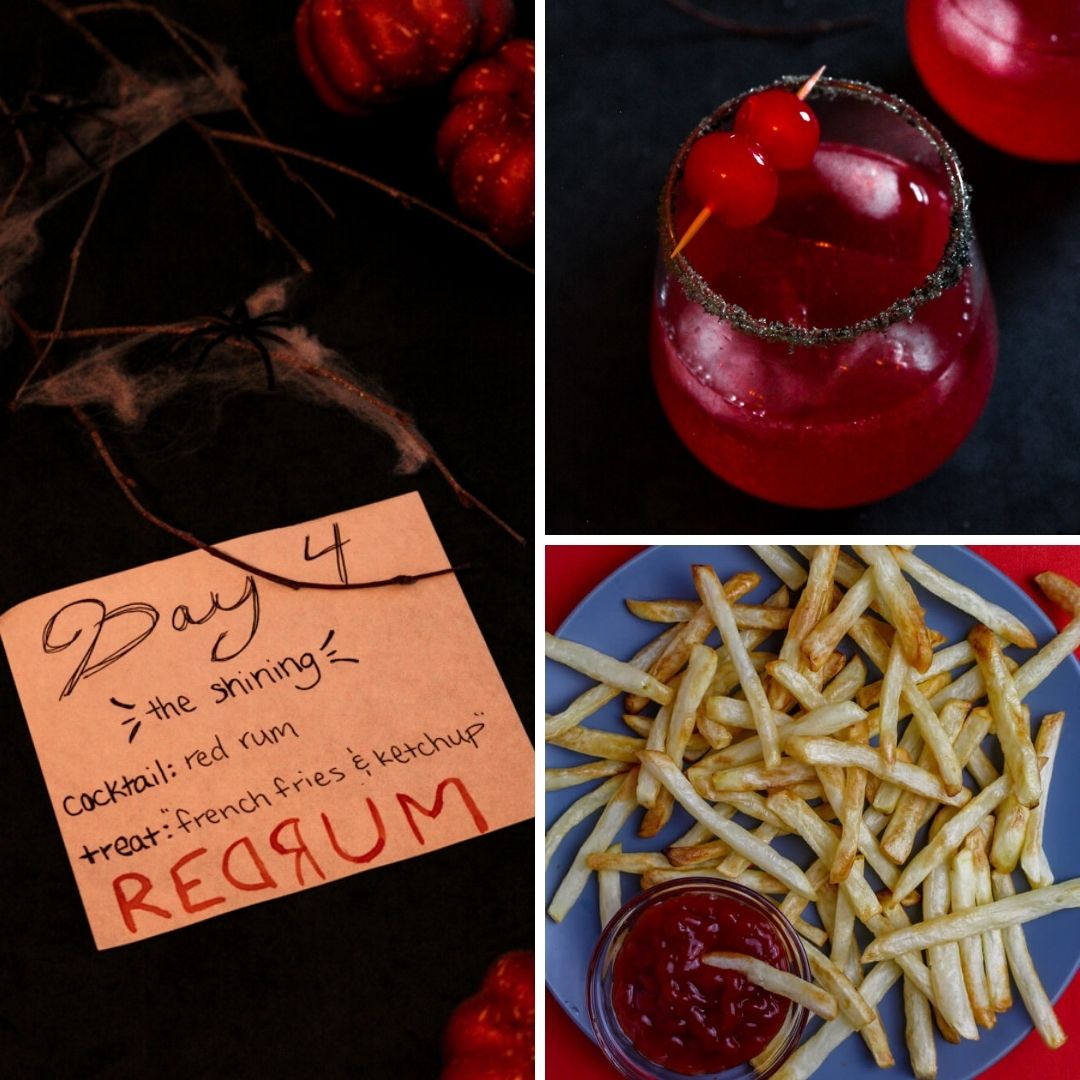 REDRUM, REDRUM, REDRUM
I still remember the very first time I saw The Shining, and I'm still creeped out about it. The whole movie is just so wild and creepy, and I love every second of it. It's become a must-watch in October for me. Keep reading to find out why I made each of these recipes and how they fit with the movie!
These recipes were created for my 31 Days of Halloween! Also check out more Movie-Themed Recipes here!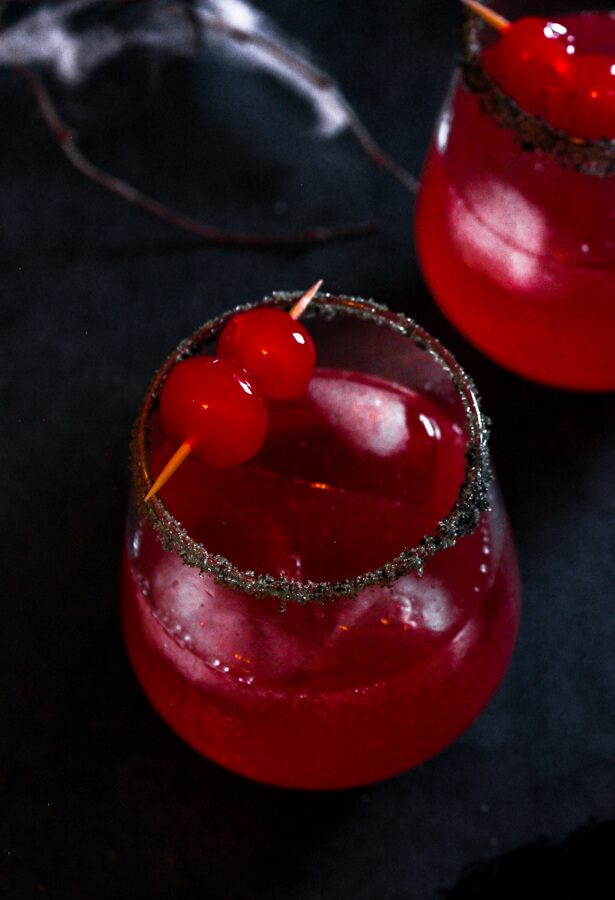 I think it's pretty obvious why I chose this cocktail for The Shining. The entire REDRUM scene from this movie is definitely a scene that sticks with you for life. So I'm sure you've guess it by now- I created a red rum cocktail. This cocktail is made with maraschino cherries, silver rum, and lime juice then topped with ginger ale. It's like a boozy cherry limeade. YUM.
To make this cocktail a little more fun and a little more spooky, I put a black sugar rim on the cocktail glass and garnished with some maraschino cherries.
GET RECIPE HERE! - Sparkling Red Cherry Rum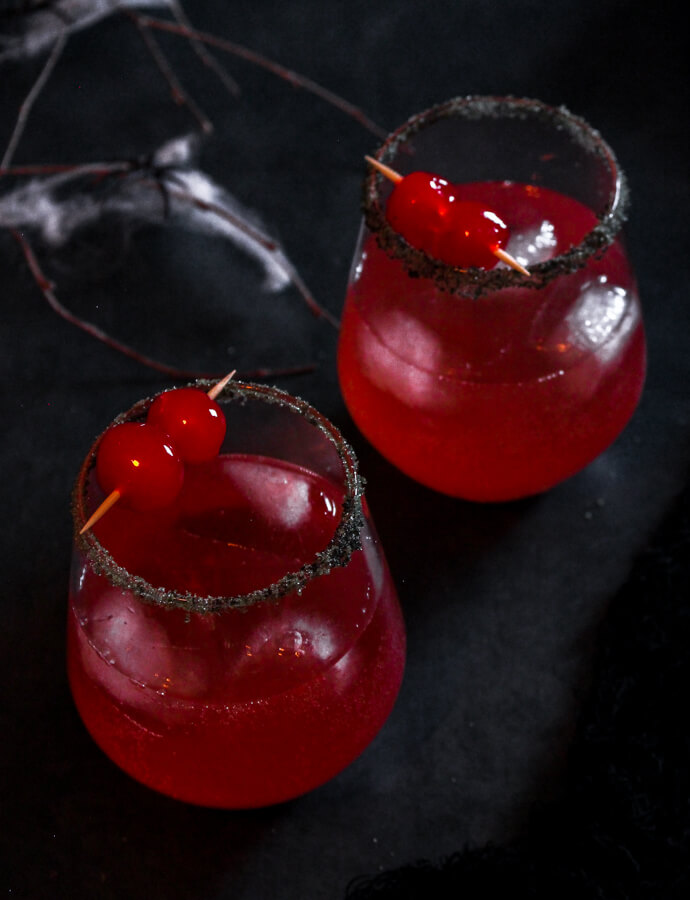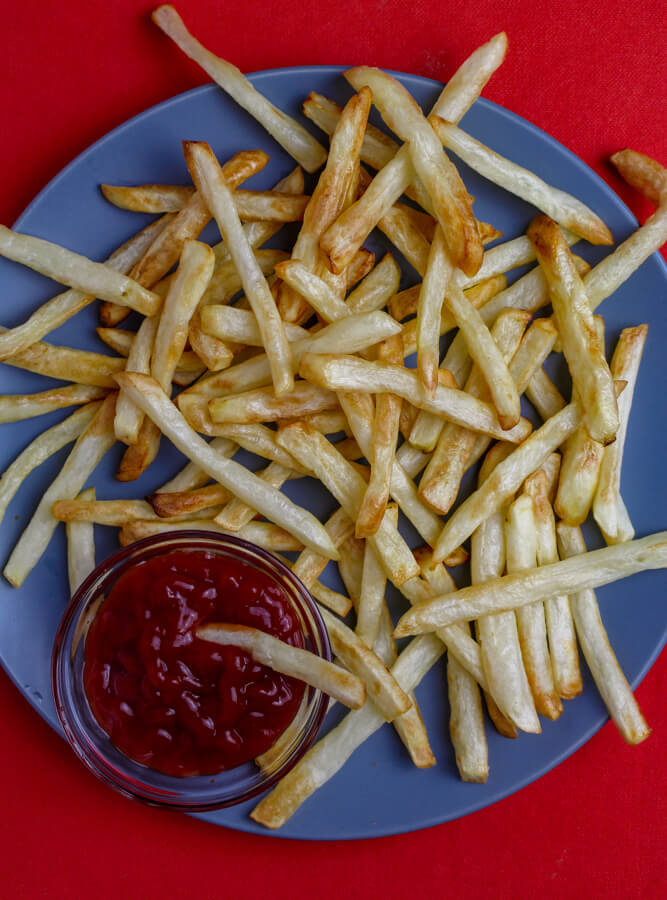 This recipe may not be as obvious as the red rum. When the Torrance family arrive at the Overlook Hotel, the head chef, Dick, is showing Danny and Wendy around the kitchen. He asked Danny if he likes lamb to which Danny says 'no'. Danny's favorite food is french fries and ketchup. So, I present to you- french fries and ketchup!
I know that the perfect fried french fry already exists and there was nothing I could change from a recipe to make it better. So I decided to create the best air fryer french fry instead. These fries do require some extra steps like boiling and freezing prior to cooking, but it is so worth it. Enjoy them immediately out of the air fryer sprinkled with some salt and a big pile of ketchup in honor of Danny.
GET RECIPE HERE! - Air Fryer French Fries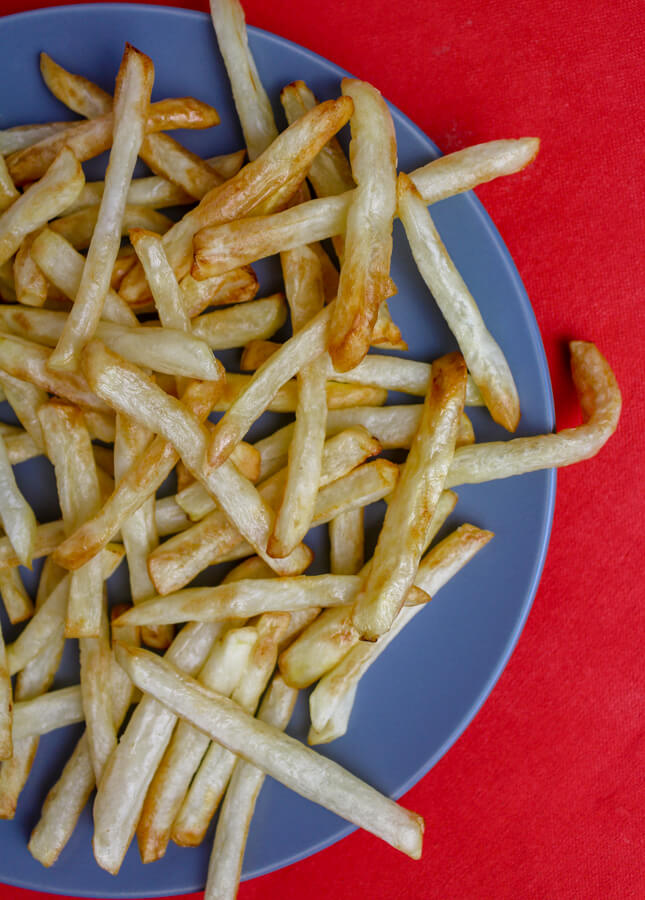 All work and no play can make you a dull boy. Relax and enjoy these sparkling red rum with a side of perfect air fryer french fries & ketchup while you watch the The Shining. Let me know how you liked these recipes down below in the comments section and tag me on Instagram @laurathegastronaut so I can see your creations!
FIND MORE MOVIE-THEMED RECIPES HERE!
Bon appétit!
October 4, 2021 by Laura Bullock