Laura The Gastronaut > Movie-themed Recipes > Children of the Corn
Children of the Corn
Movie-themed Recipes
*This post may contain affiliate sales links. Please see full disclosure policy for details.*
Enjoy watching Children of the Corn with these corn-related recipes- popcorn balls and candy corn Jello shots!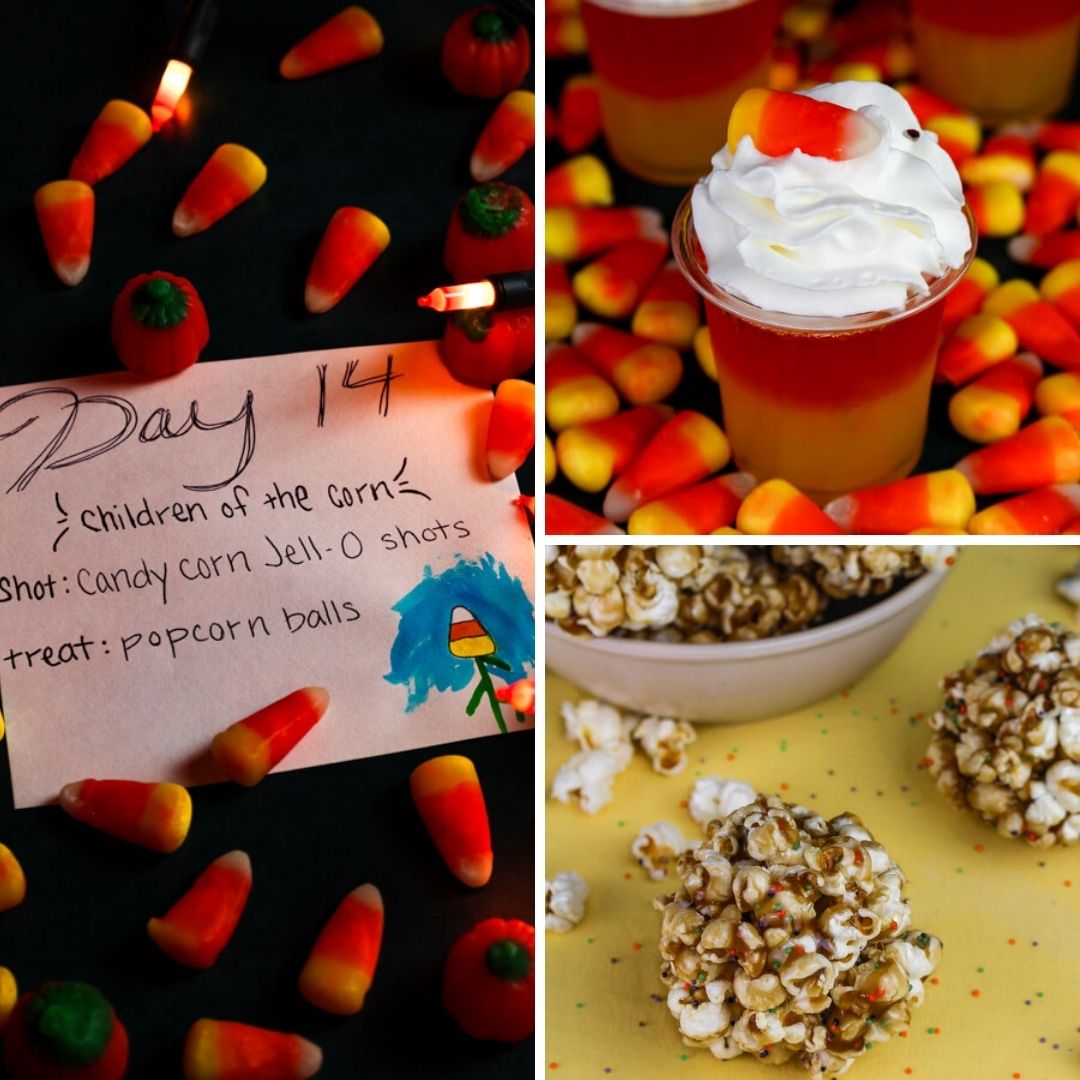 ALL OF THE CORN-RELATED RECIPES
Children of the Corn is a classic creepy movie. I mean a cult of children who worship a demonic spirit named He Who Walks Behind the Rows.. no, thank you. It's absolutely terrifying. What's not as terrifying are these delicious corn-related recipes. Because if you are watching a movie about a demon that lives in corn, you gotta have some corn!
These recipes were created for my 31 Days of Halloween! Also check out more Movie-Themed Recipes here!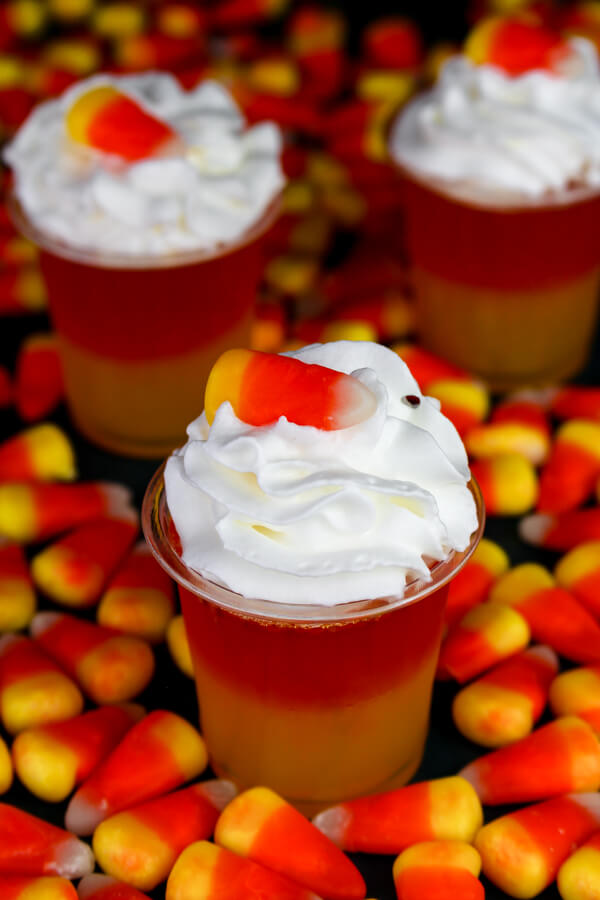 These candy corn Jello shots are soo cute! I've seen candy corn Jello shots before, but I always found it weird that a candy corn shot tasted like lemons and oranges. Seems wrong, right? So I created these shots that actually taste like a candy corn! I used unflavored gelatin so I could have control of the flavors. There's a vanilla layer, a butterscotch layer, a whipped cream layer, and I used honey for the sweetener. Delicious!
GET RECIPE HERE! - Candy Corn Jello Shots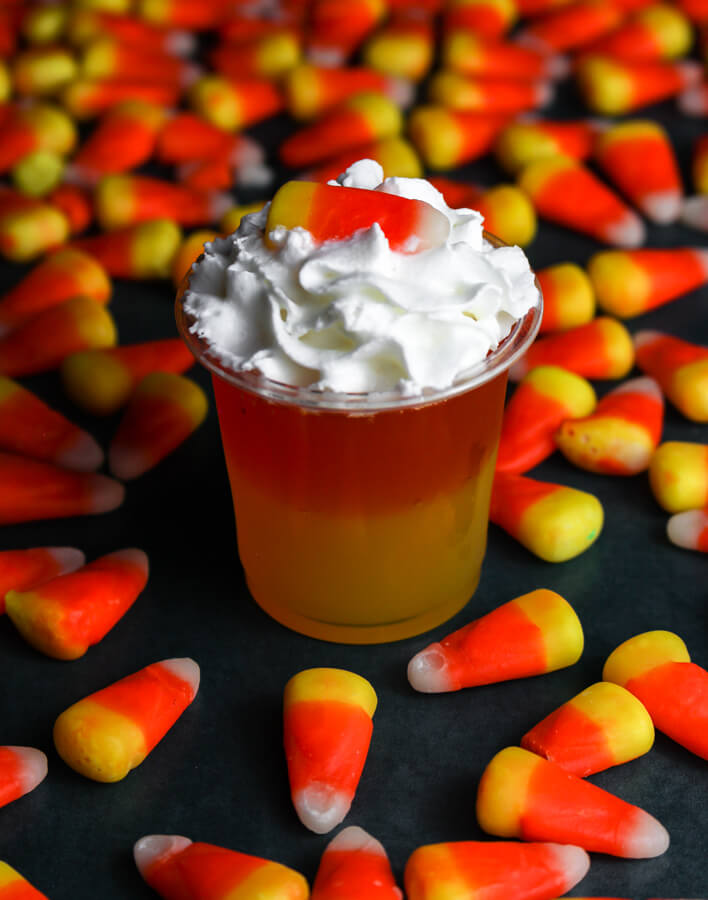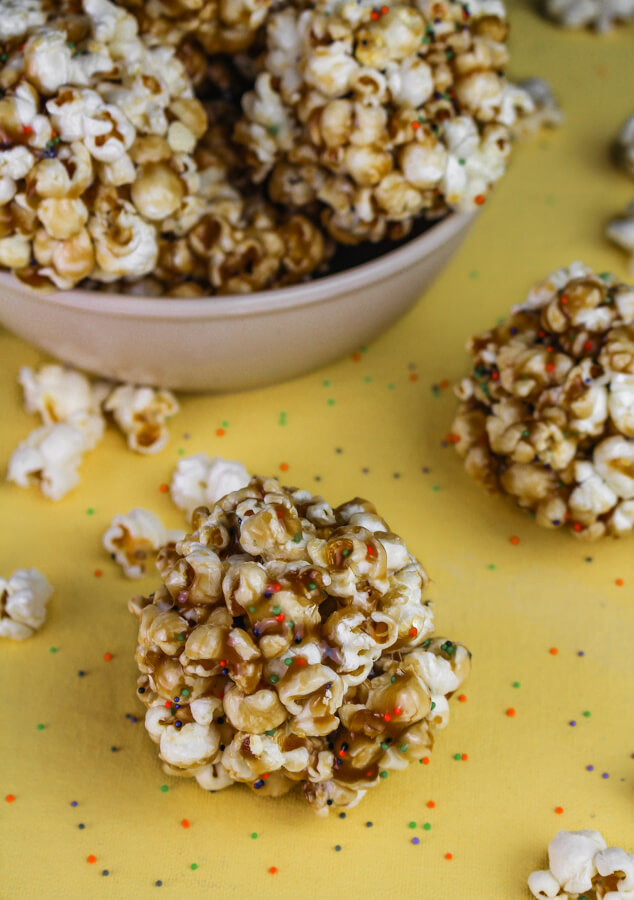 Popcorn balls just scream Halloween and are just waiting to be paired with a scary corn-related movie. The freshly popped corn is coated in a simple sea salt caramel sauce for a very delicious treat. If you want to get fancy- roll them around in some sprinkles too.
GET RECIPE HERE! - Popcorn Balls
It's time for the scary movie! Grab all of your corn snacks and get to watching! Let me know how you liked these recipes down below in the comments section and tag me on Instagram @laurathegastronaut so I can see your creations!
FIND MORE MOVIE-THEMED RECIPES HERE!
YOU MAY ALSO LIKE
Bon appétit!
October 14, 2021 by Laura Bullock