Laura The Gastronaut > Movie-themed Recipes > A Nightmare on Elm Street
A Nightmare on Elm Street
Movie-themed Recipes
*This post may contain affiliate sales links. Please see full disclosure policy for details.*
Enjoy watching A Nightmare on Elm Street while sipping on a boozy pumpkin coffee and snacking on prosciutto & arugula pizza with spicy fig jam!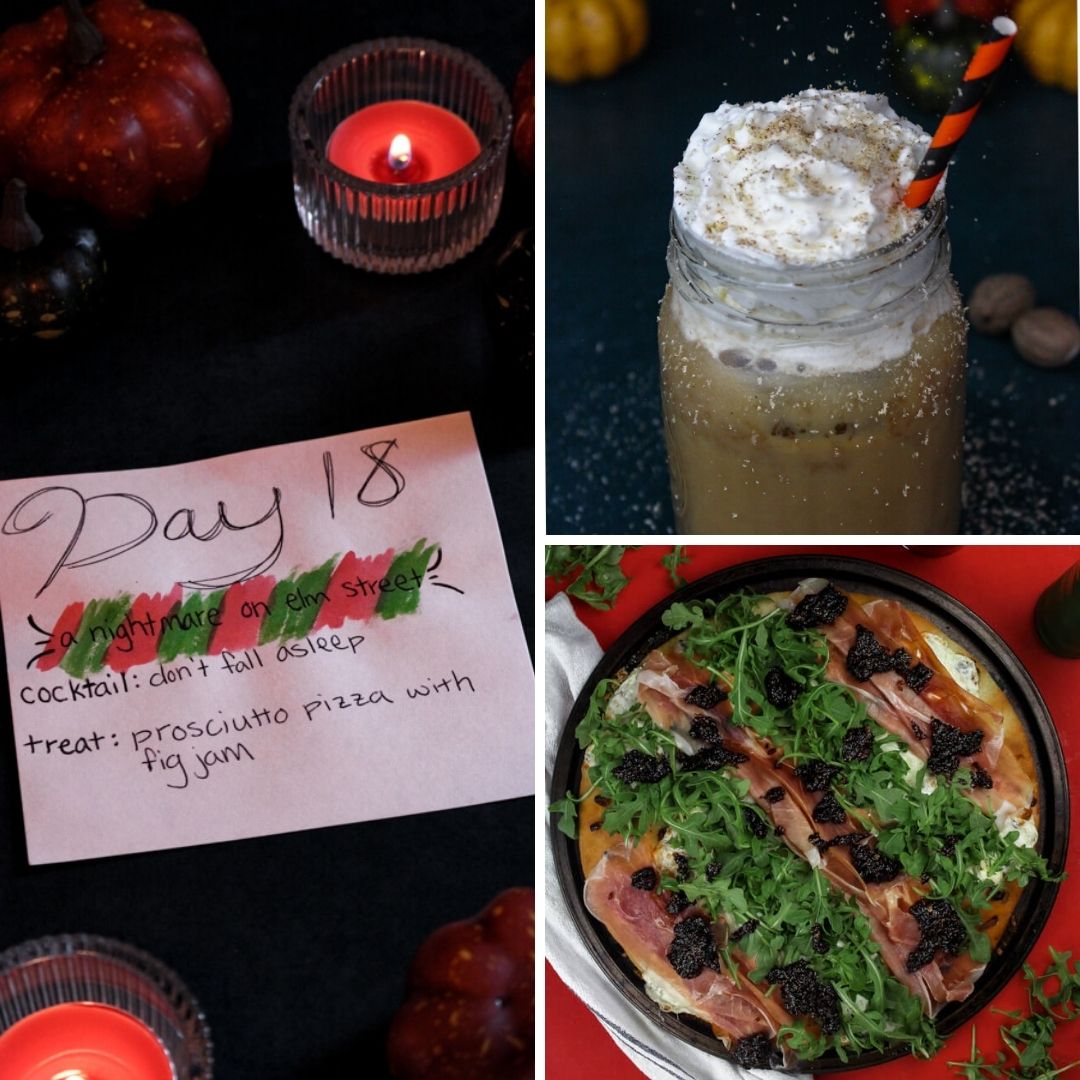 ONE, TWO, FREDDY'S COMING FOR YOU
Freddy Krueger may be the horror movie villian that I fear the most because you can't just hide from him. He's always creeping in the shadows of your dreams, or more accurately, your nightmares. You can't escape sleep for long, and he'll just keep waiting. Absolutely terrifying. Let's get to those recipes so we can at least get some good eating in before we go to bed..
These recipes were created for my 31 Days of Halloween! Also check out more Movie-Themed Recipes here!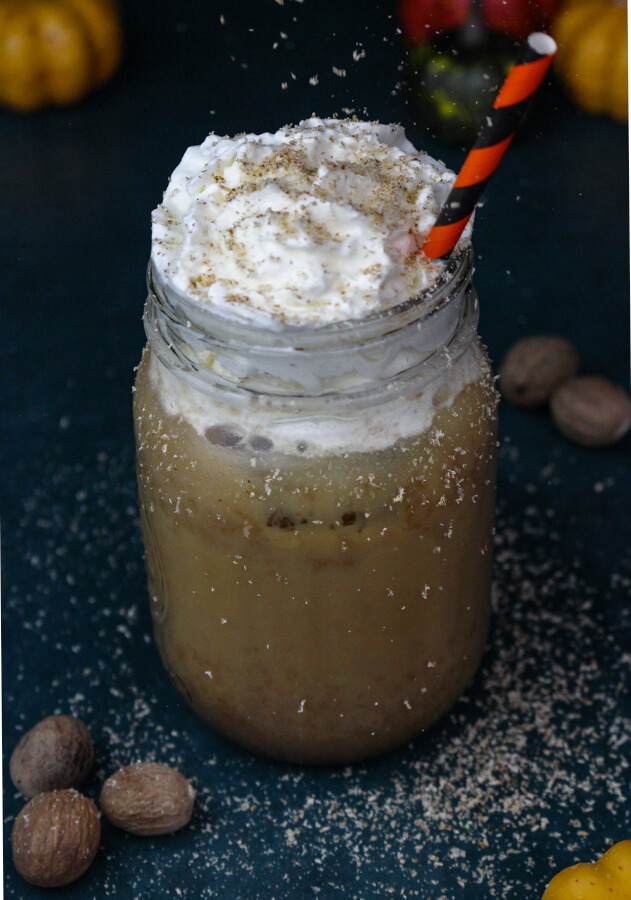 Whatever you do, don't fall asleep. This coffee will help with that. Well maybe just a little because this coffee also has some booze in it.. I also wanted to make it "fall-like" so I added in a homemade pumpkin simple syrup (super delicious!). I then added in coffee liqueur and milk and topped with whipped cream and freshly grated nutmeg.
GET RECIPE HERE! -> Boozy Iced Pumpkin Coffee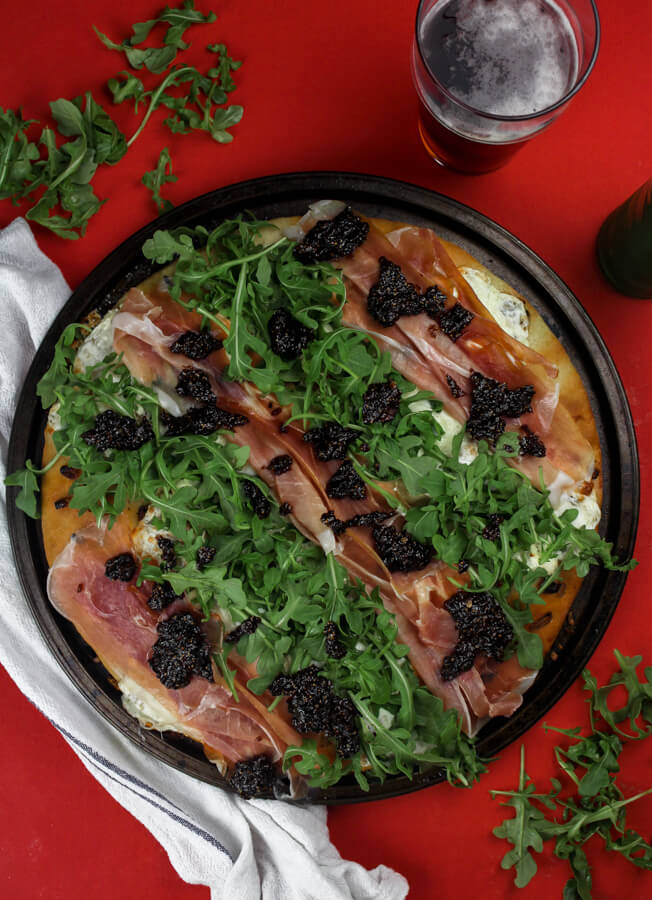 I wanted to incorporate Freddy Krueger's iconic sweater stripes. I developed this simple pizza dough, prebaked it, and topped it with sauteed shallot and garlic, fresh mozzarella, and crumbled goat cheese. It gets baked just until the cheese begins to melt. Then prosciutto is added on top as the red stripe and fresh arugula is added on top as the green stripe. Lastly, I splattered on a homemade spicy fig jam. This pizza is so good and all the flavors work so well with each other.
GET RECIPE HERE! -> Prosciutto & Arugula Pizza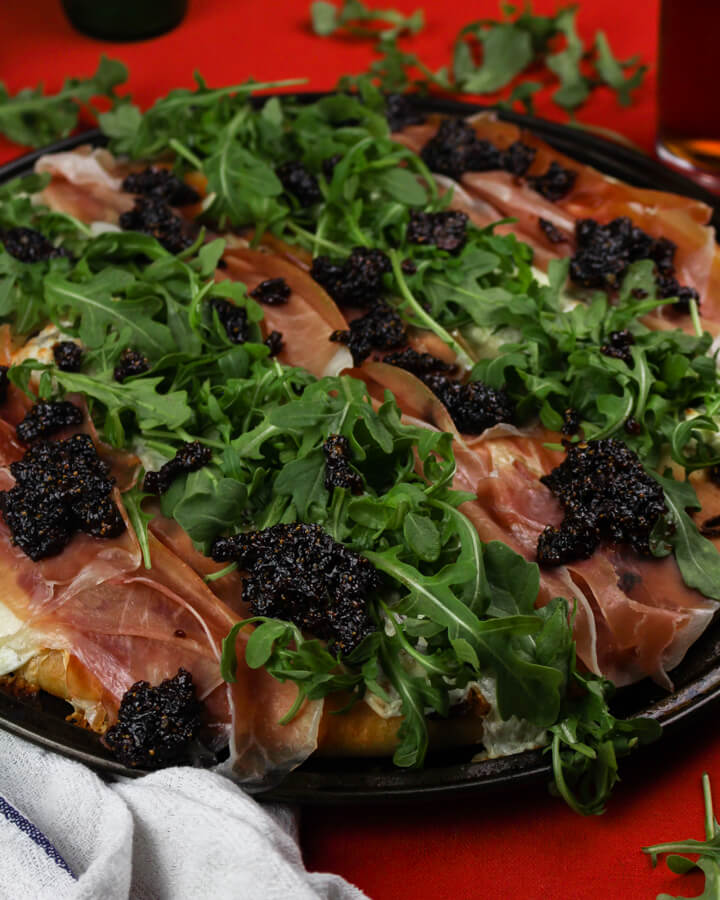 Get your food ready, and get that movie started! Just please don't fall asleep during the movie.. Let me know how you liked these recipes down below in the comments section and tag me on Instagram @laurathegastronaut so I can see your creations!
FIND MORE MOVIE-THEMED RECIPES HERE!
YOU MAY ALSO LIKE:
Bon appétit!
October 18, 2021 by Laura Bullock