Laura The Gastronaut > Movie-themed Recipes > Carrie
Carrie
Movie-themed Recipes
*This post may contain affiliate sales links. Please see full disclosure policy for details.*
Have a Carrie movie night while enjoying these 'bloody' treats- Margarita with Red Wine Floater and Ice Cream covered in Strawberry Sauce!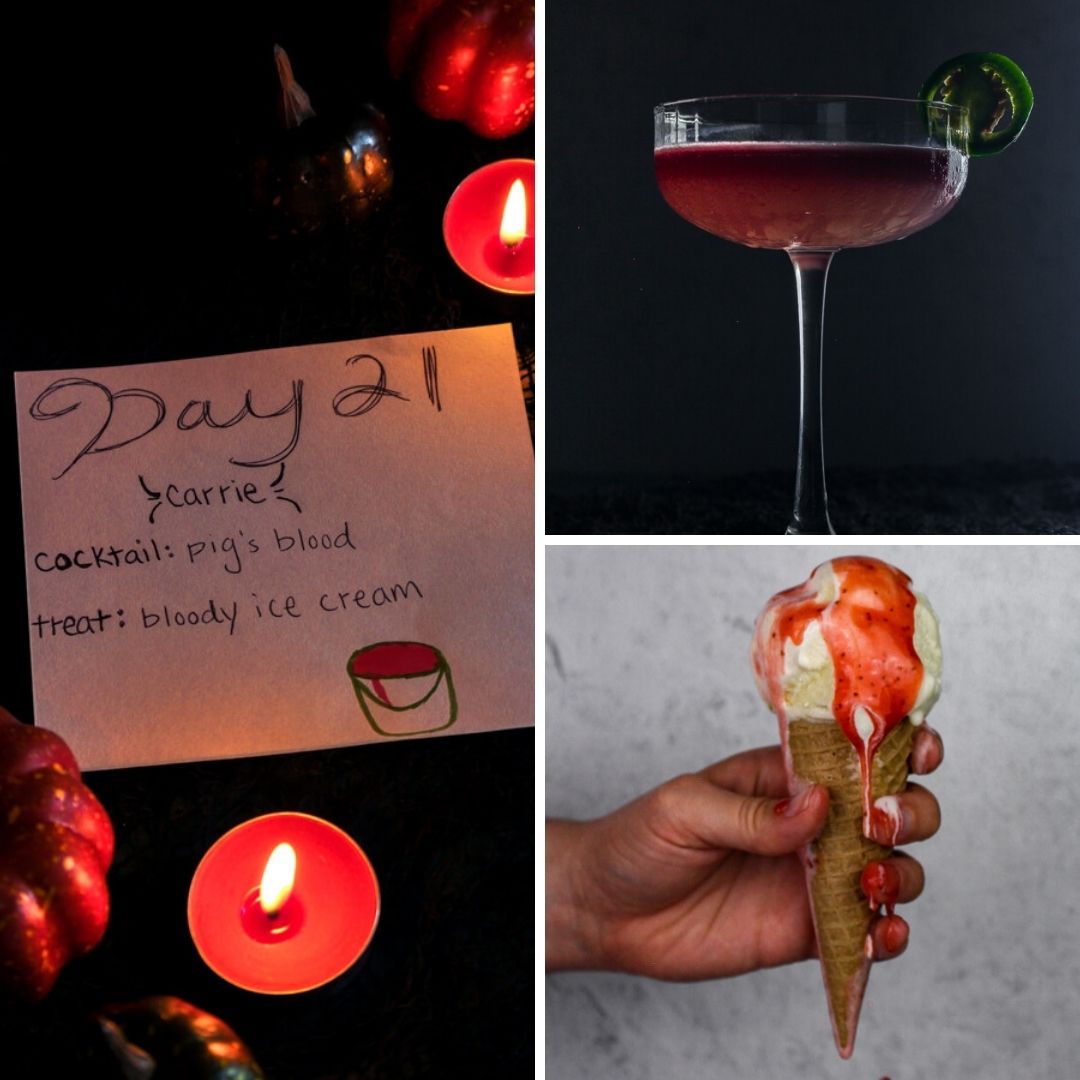 SO. MUCH. BLOOD.
There's really only one thing of when I think of the movie, Carrie, and that's blood. Lots of it. So it only makes sense that both of the recipes for this movie contain some kind of 'bloody' element to them. Let's get into it!
These recipes were created for my 31 Days of Halloween! Also check out more Movie-Themed Recipes here!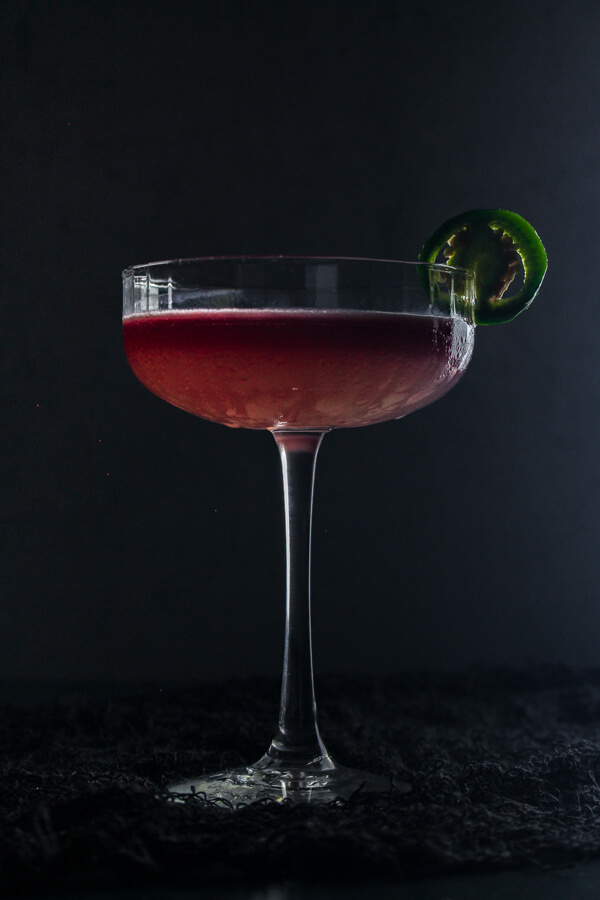 This concoction is a margarita topped with red wine for a dark red concoction. The "margarita" isn't technically a margarita because it's lacking triple sec. The triple sec and red wine combination wasn't working for me. But it does have silver tequila, lime juice, and a jalapeno & cilantro simple syrup. This is then topped with a little bit of red wine for a delicious and spooky cocktail.
GET RECIPE HERE! -> Margarita with Red Wine Floater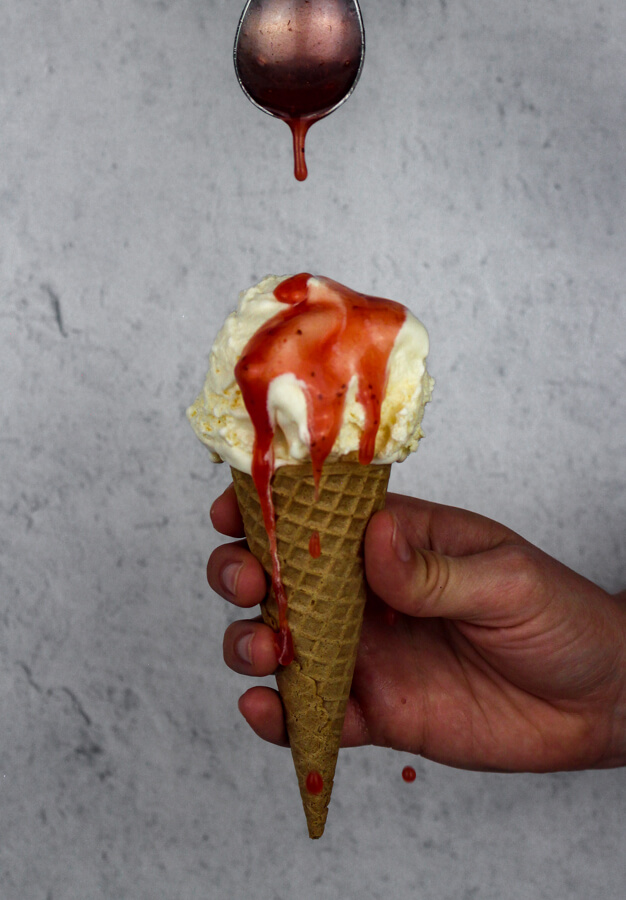 Okay, this strawberry sauce is bloody good. See, what I did there?! It's so gory looking, but you can't judge a book by its cover. It's delicious. It's also really simple to make and only has 5 ingredients- strawberries, sugar, water, vanilla, and lemon. We topped our bowl of ice cream with this sauce, but you could also top pancakes, waffles, french toast, crepes or stir into a cocktail. The possibilities are endless.
GET RECIPE HERE! -> Strawberry Sauce
So gather all of your spooky, scary, and bloody good treats, and let's watch Carrie! Let me know how you liked these recipes down below in the comments section and tag me on Instagram @laurathegastronaut so I can see your creations!
FIND MORE MOVIE-THEMED RECIPES HERE!
YOU MAY ALSO LIKE:
Bon appétit!
October 21, 2021 by Laura Bullock