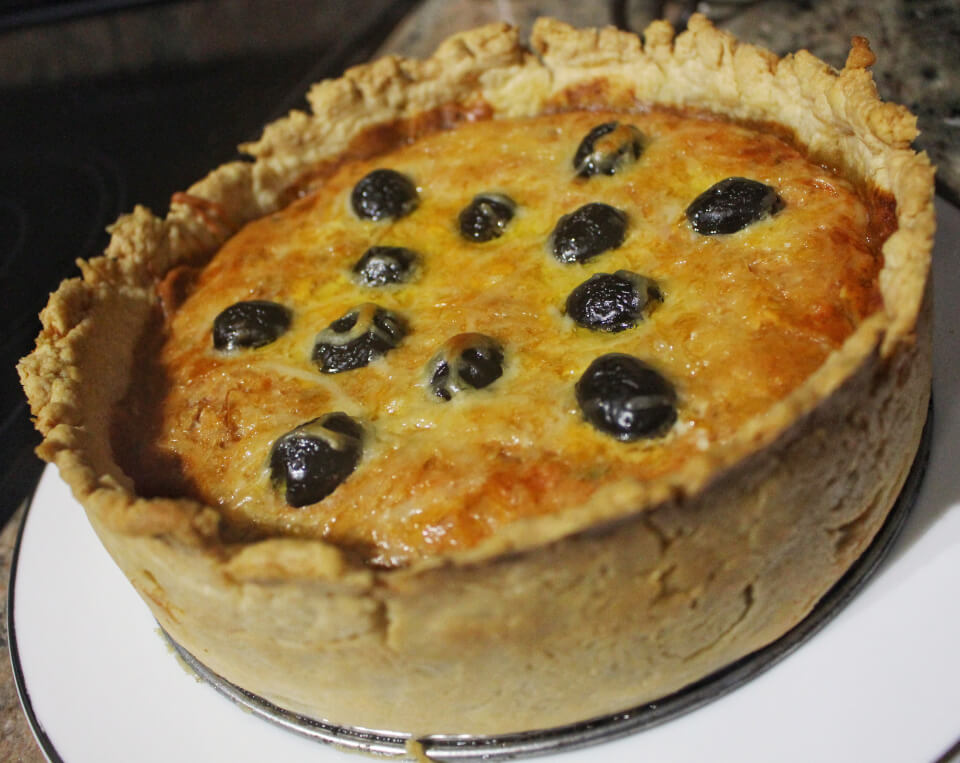 Mastering the Art of French Cooking | Julia Child
Recipe 61
- Quiche à la Tomate, Niçoise [Fresh Tomato Quiche with Anchovies and Olives], p. 148
You can buy Julia Child's Mastering the Art of French Cooking which contains these recipes here.
____________________________
Butter Count: +12 TB
Cost: $9.60 [~$1.92 per serving]
Calling all tomato fans! Here is a perfect brunch idea just for you. Please don't shy away because the name says "anchovies." This quiche is anything but fishy. The anchovies provide just the right amount of saltiness to make this quiche delightful. As a person who doesn't necessarily love tomatoes, I enjoyed this quiche quite a bit. Also, the final product looks spectacular. You are sure to impress anybody with this quiche!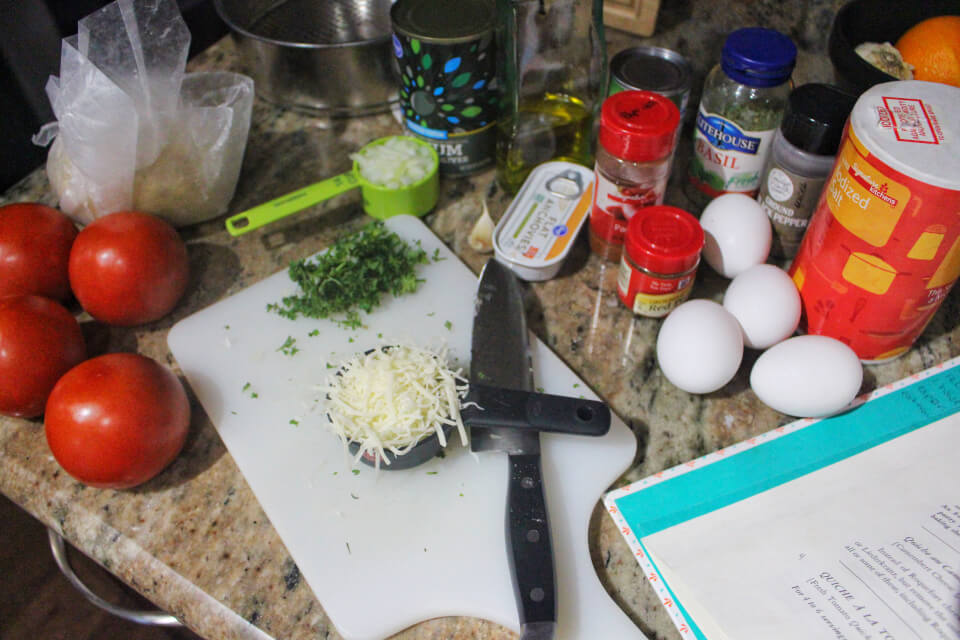 First, minced onions are cooked slowly in oil for about 5 minutes. This will allow the onions to get tender but not browned. Next, the tomatoes are peeled, seeded, and juiced. You'll want to boiled the tomatoes in water for about 10 seconds in order to peel the skin easier. Once peeled, the tomatoes are cut in half and squeezed so the seeds and juices are extracted. They are then chopped and put in the onion pan along with the garlic, oregano, salt, and pepper. Cook on low heat for about 5 minutes then on high heat for about 5 minutes. You really want to make sure that all the juice has evaporated in this step or you will end up with soupy quiche. Nobody wants that!.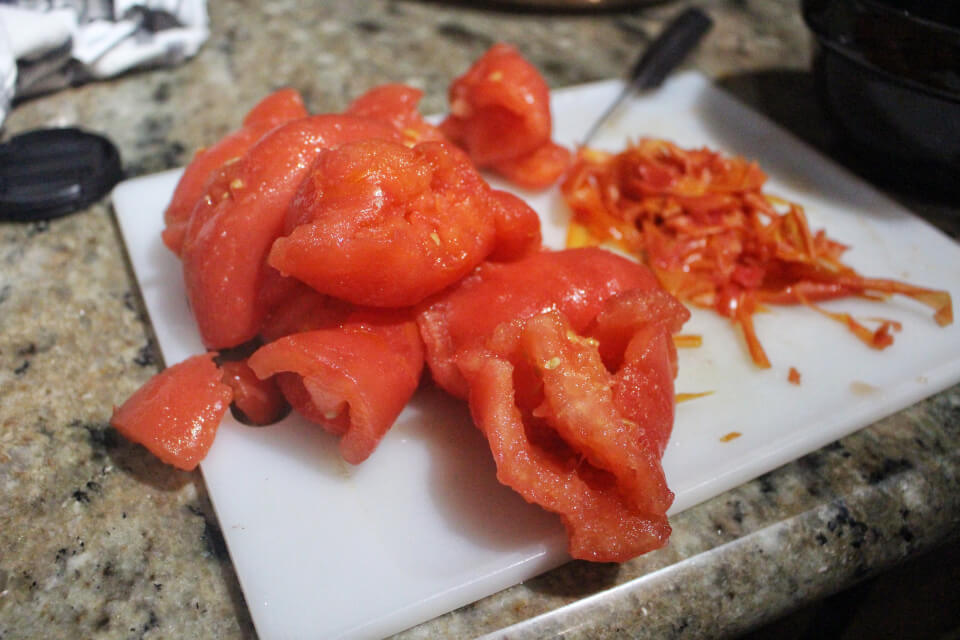 Next, an egg, three egg yolks, 8 chopped anchovies, olive oil, tomato paste, parsley, paprika, and cayenne pepper are blended together. The tomatoes are then folded into the egg mixture. Lastly, it is all placed into a partially baked pastry shell and decorated with whole, black olives (my favorite!!). Top with a little bit of Swiss cheese and cook for about 30 minutes.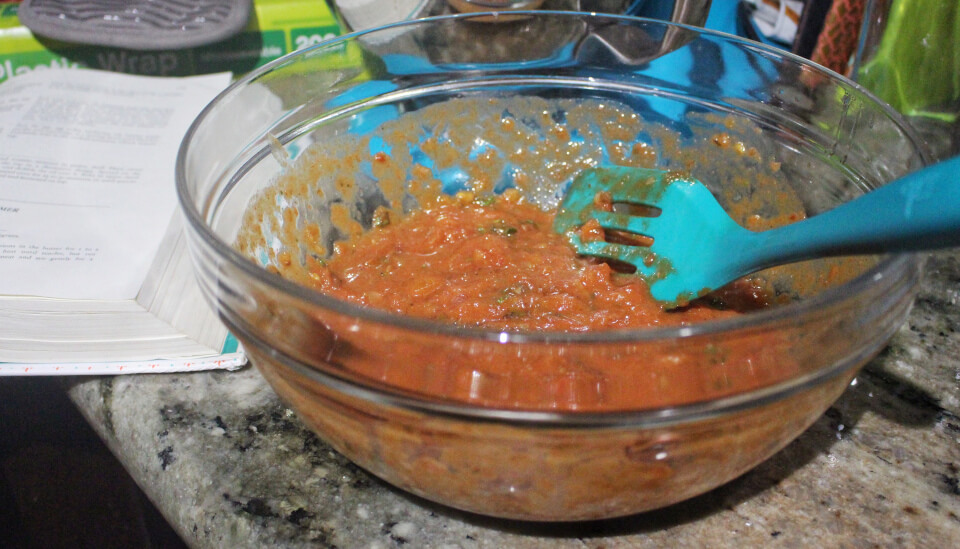 For my next quiche, I really want to work on making my pastry crust prettier. Any tips would be great! I was proud that it was freestanding though! False-bottomed pans are a really cool invention. All in all, I would definitely make this quiche again. I will say that it took a lot longer to prepare than what I had expected because the tomato process can be a lengthy if it is your first time.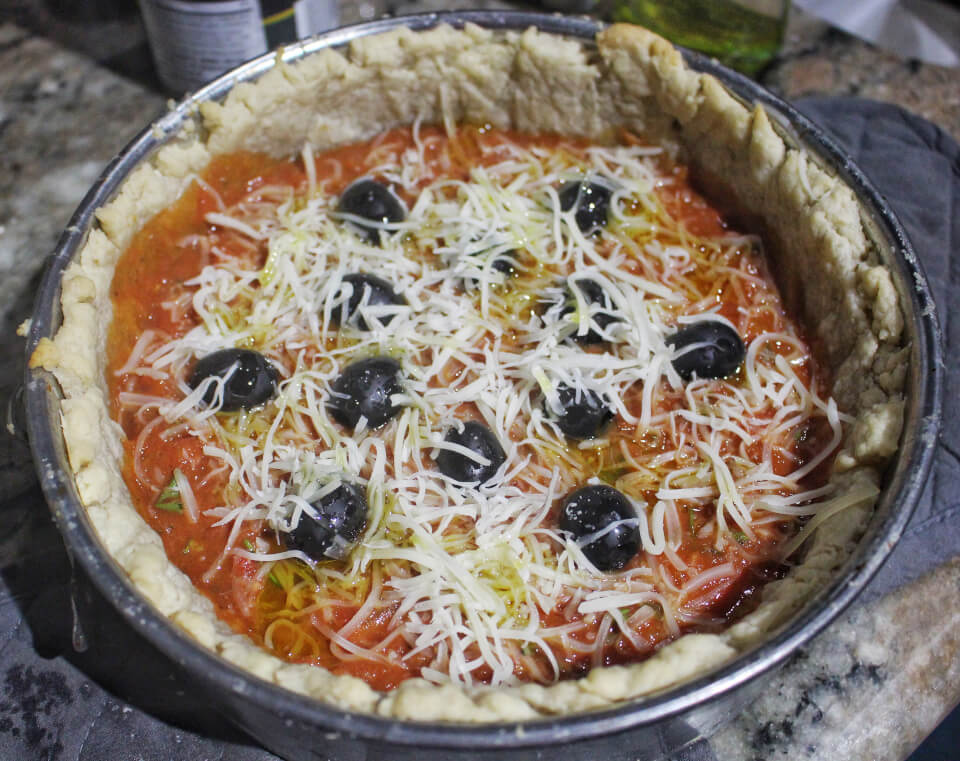 You can find these recipes and all the other Julia Child recipes I make in Mastering the Art of French Cooking
Bon appétit!
February 3, 2020 by Laura Bullock