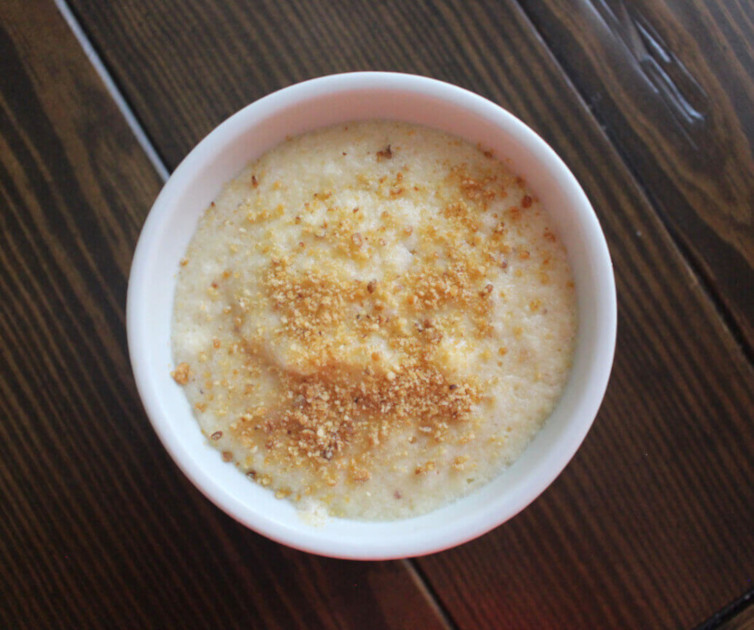 Mastering the Art of French Cooking | Julia Child
Recipe 125
- Crème Plombières Pralinée [Caramel Almond Cream], p. 594
You can buy Julia Child's Mastering the Art of French Cooking which contains these recipes here.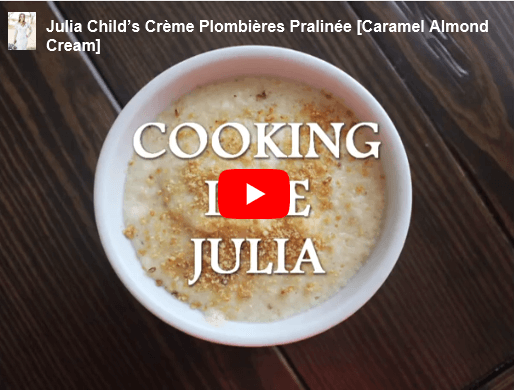 You can watch me make this recipe for the first time on my YouTube channel here.
Butter Count: +1.25 TB
Cost: $3.67 [~$0.61 per serving]
Do you ever do something and later when you notice it you ask yourself, "why in the heck did I do that??" Yep, that's me with this dessert chapter. I somehow had skipped over four recipes at the beginning. Not a single clue as to why. Maybe it was a mistake, but now I am going back to the basics to complete them.
This recipe comes off as a short and simple recipe, and honestly it is. But once I had completed making the ladyfingers, cooked them so they would become stale, and made the caramel for the pralin, the whole afternoon was gone, and I hadn't even started the main recipe yet! Sometimes Julia recipes are just like that. Never assume a short ingredient list means a fast recipe.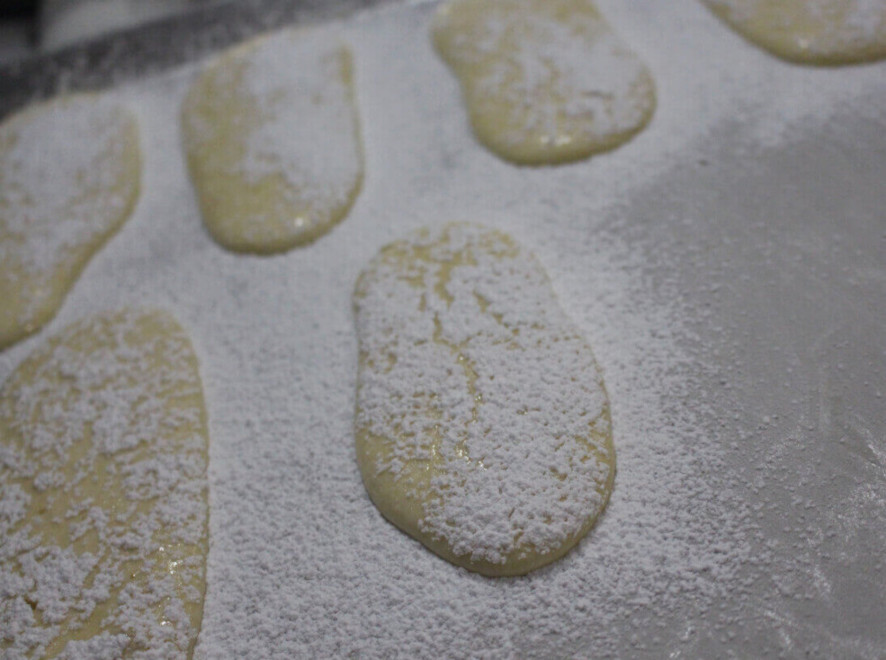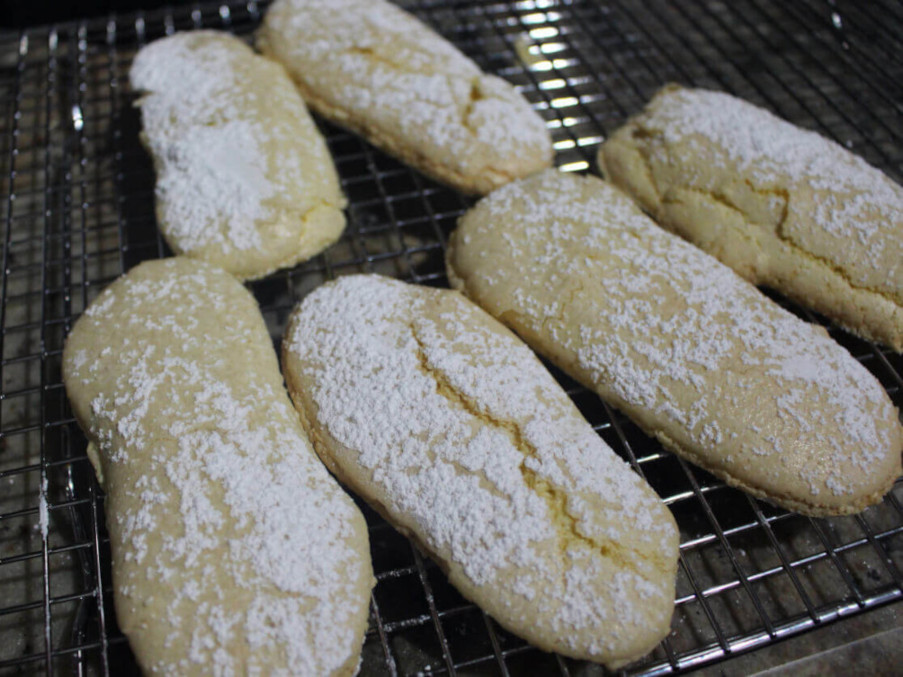 Once you have made the ladyfingers, you need to get them stale! Yes, it's a little counterproductive, but you'll want them crispy so they do not get soggy! The ladyfingers go at the bottom of the dessert cups and are sprinkled with a rum and coffee mixture. What a delicious combination!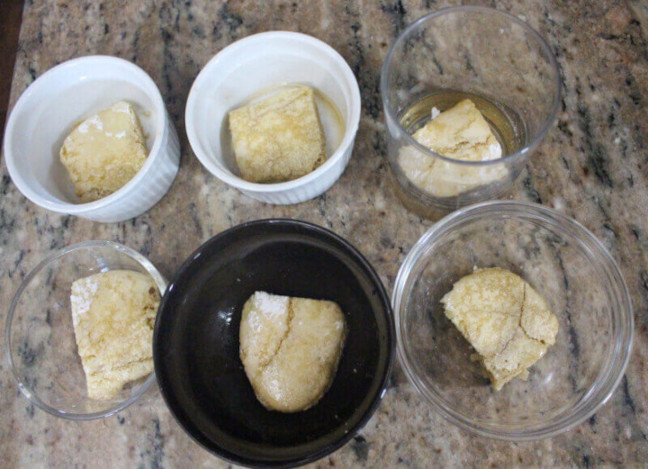 Next, egg yolks and sugar are beat together until they form the ribbon. Flour is added and then boiling milk. As always, be careful. You don't want those eggs to scramble. Nobody wants a lumpy custard. Now everything is poured into a saucepan and boiled for two minutes while stirring. Remove from heat and stir in vanilla and butter. This is called crème pâtissière. Fancy, right?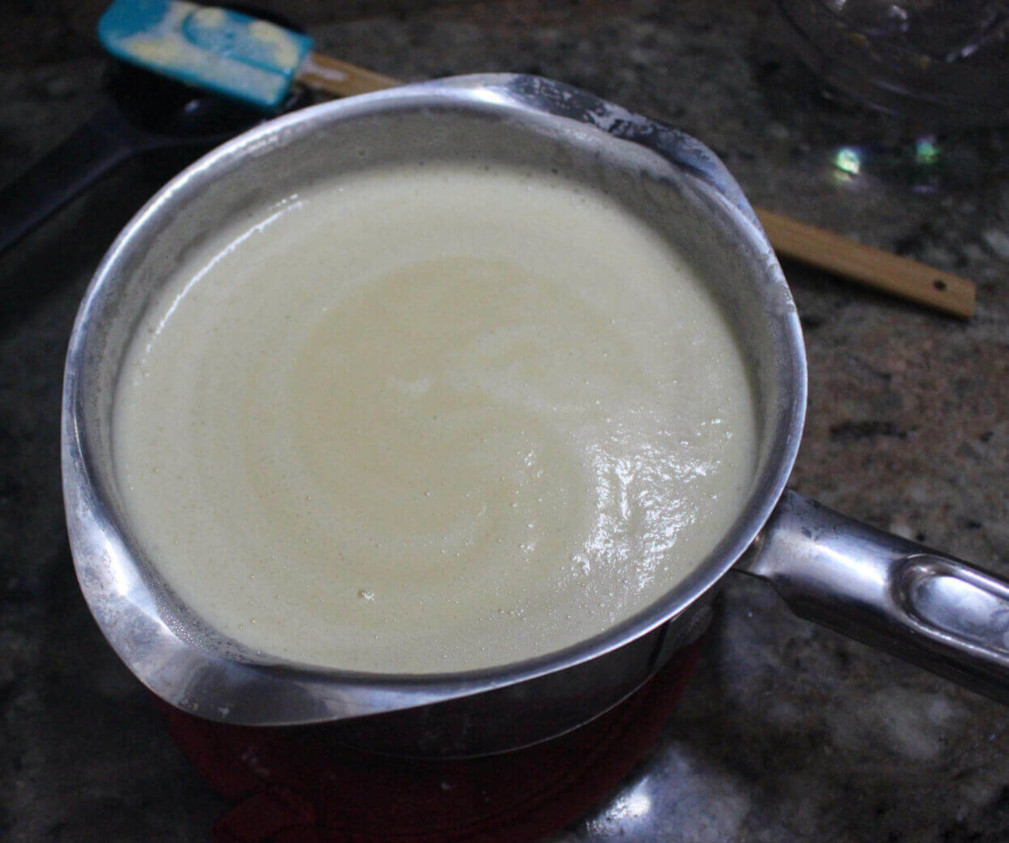 Egg whites and salt are beat together until soft peaks are formed. Sugar is then added so stiff peaks can be formed. The egg whites and pralin are folded into the crème pâtissière. The mixture is spooned onto the ladyfingers in the dessert cups and chilled for about two hours. Right before serving, sprinkle with leftover pralin. My dessert cups consisted of every small dish in my house in search for the one the would make the most beautiful picture.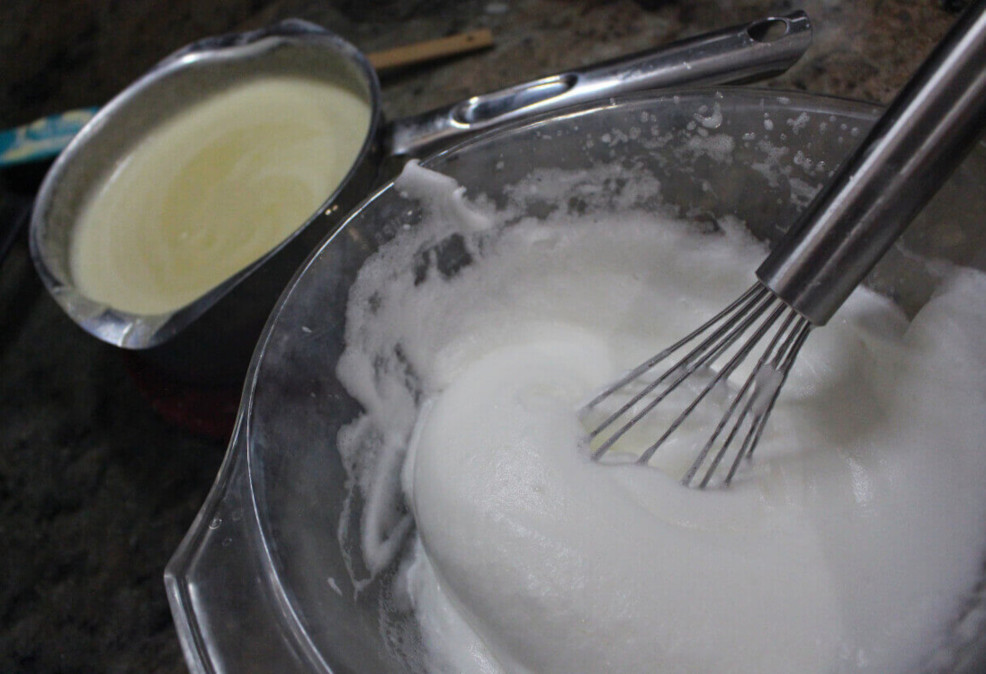 Overall, this dessert is good. It is by no means the best dessert nor is it the worst (I'm looking at you rice Bavarian cream). My husband and I both agreed the texture was a little off (though that could have been the cook's fault…). If you like almond pralin, fluffy things, and don't mind eating raw egg whites then this just might be the dessert for you.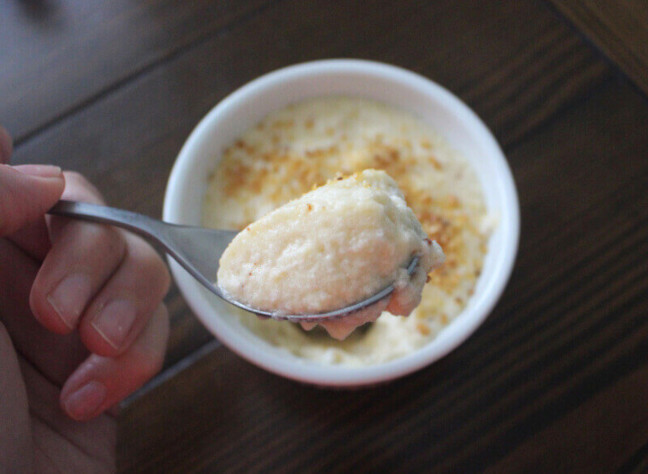 You can find these recipes and all the other Julia Child recipes I make in Mastering the Art of French Cooking
Bon appétit!
July 9, 2020 by Laura Bullock