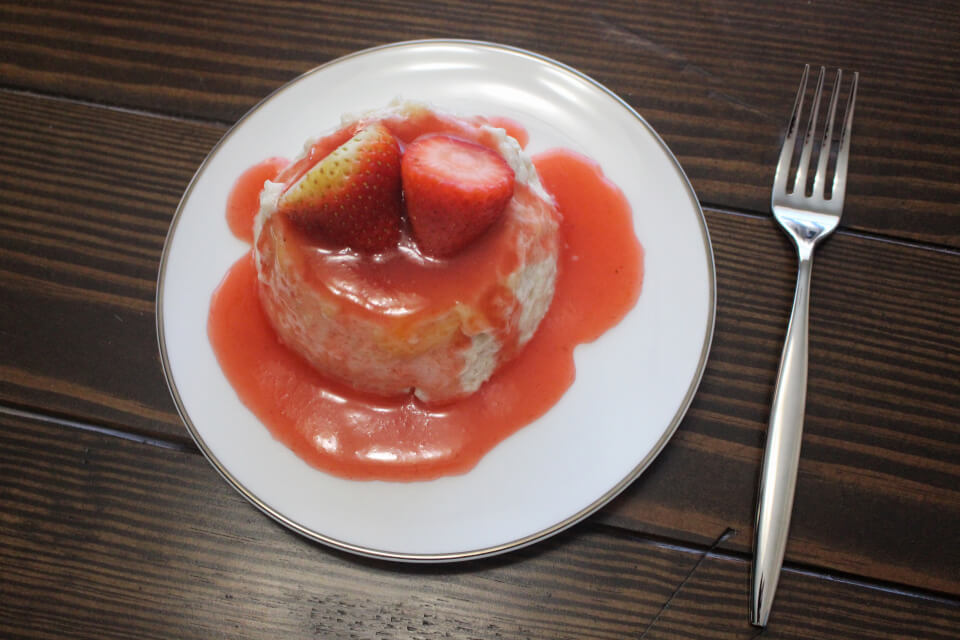 Mastering the Art of French Cooking | Julia Child
Recipes 62-63
- Bavarois aux Fruits [Strawberry Bavarian Cream], p. 600 - Sauce aux Fraises [Fresh Strawberry Sauce], p. 592
You can buy Julia Child's Mastering the Art of French Cooking which contains these recipes here.
____________________________
Butter Count: +0 TB
Cost: $8.11 [~$0.90 per serving]
Happy Birthday to me! I found my birthday to be the perfect occasion to whip up this strawberry Bavarian cream. I think everybody's birthday morning should be filled with sugar so I enjoyed this sweet dessert first thing in the morning. It turned out to be wonderful and another Bavarian cream is now in the books. Only one more to go! I'll save the Bavarian cream rankings for my next dessert post. Stay tuned!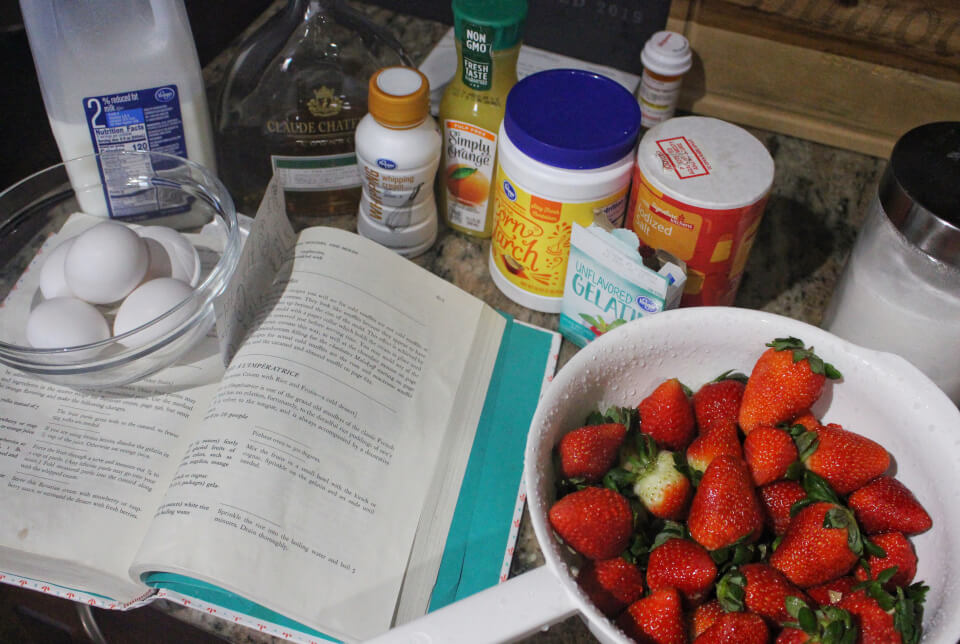 I've said this a million times, but I love this cookbook. Since I am doing all the posts in order, I learn all the basic techniques at the beginning. I now am able to barely look at the book while making a Bavarian cream. This is a big deal for me! My first one took hours because I spent so much time flipping through the book. Don't get me wrong- this one still took a good amount of time, but it was so much easier. I have learned so much by bringing Julia into my kitchen!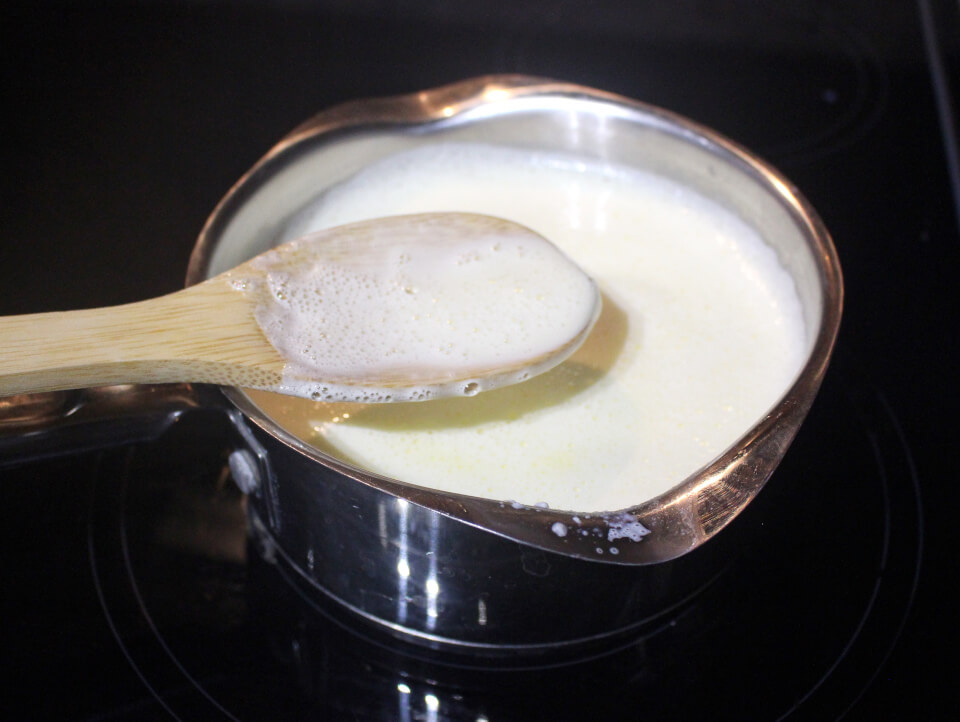 As mentioned above, this Bavarian cream techniques are no different than the others. Comparative to the orange Bavarian cream, there are two less egg yolks used to make the custard. The fruit puree actually will contribute to the body of the custard so less yolks are needed. I used orange juice to dissolve my gelatin.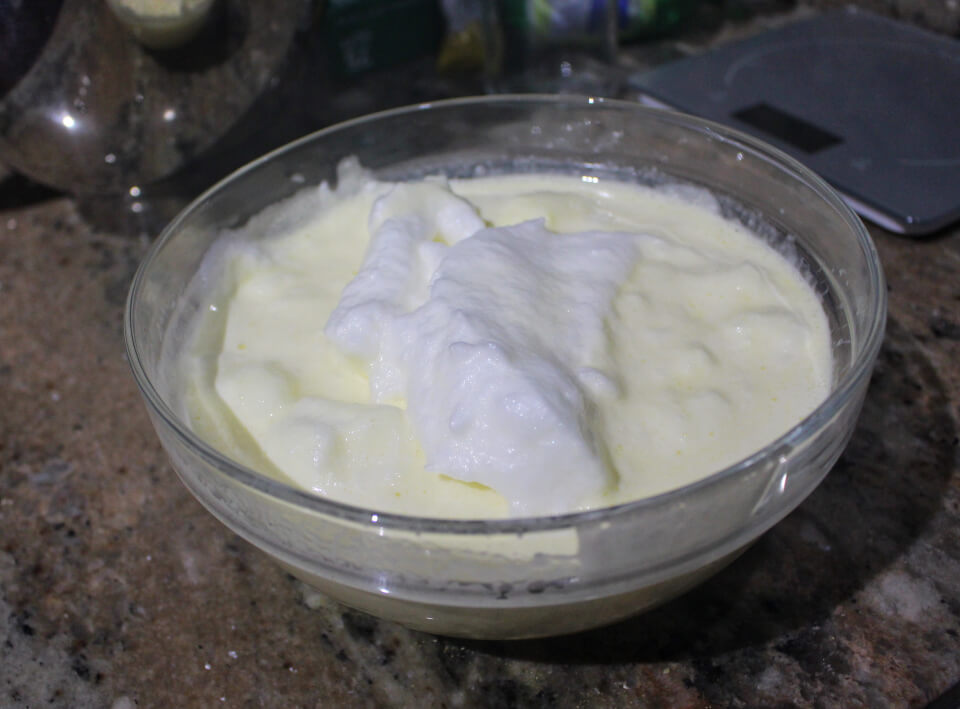 Then I puréed SO MANY strawberries. Not so difficult, right? Wrong! My arm was literally sore the next day from puréeing so much. Who knew cooking could provide such a good workout!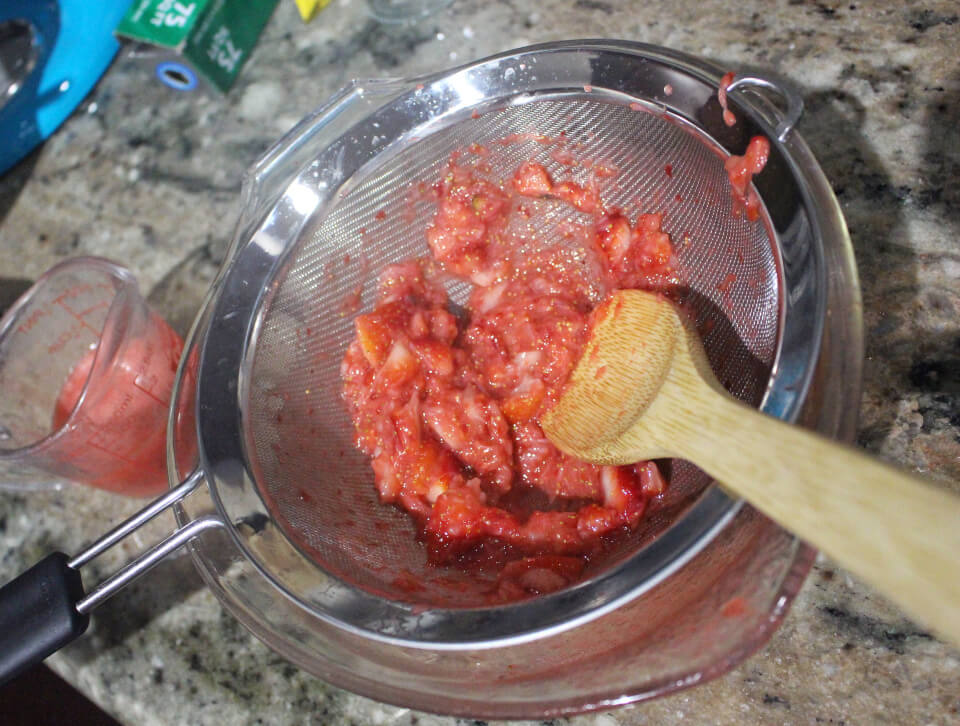 The strawberry purée is folded into the custard along with whipped cream. Everything else is exactly the same as the previous recipes. I decided to serve this strawberry Bavarian cream with strawberry sauce. Best idea ever BUT it required more puréeing.. Oh well, it was worth it (as always), and I toned up my arms. Okay, actually this Bavarian cream more than canceled out any calories I lost while preparing it. The strawberry purée is beat with an electric blender for 10 minutes along with sugar. Lastly, cognac is beat in. Simple, but delicious.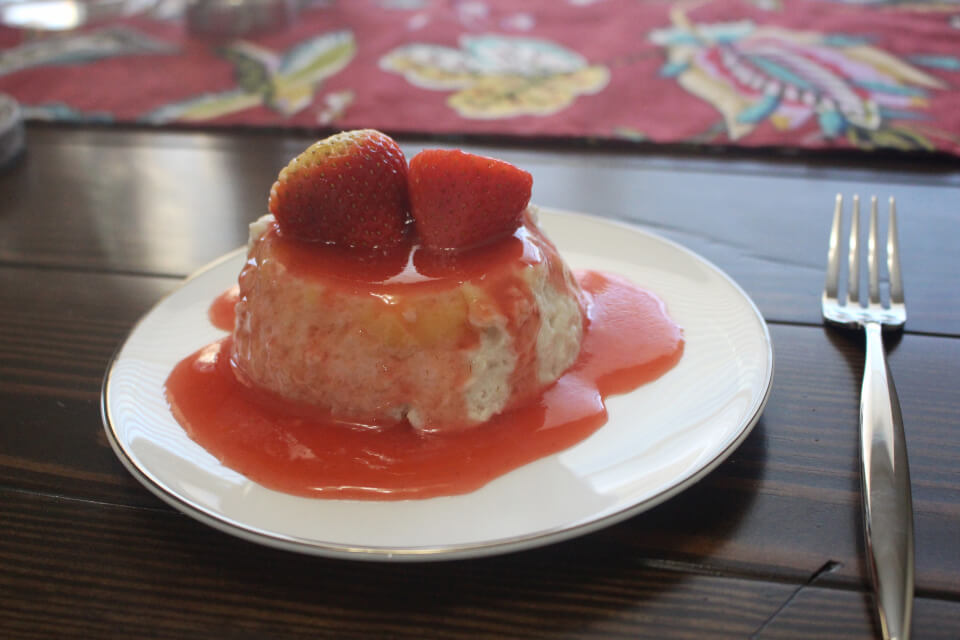 You can find these recipes and all the other Julia Child recipes I make in Mastering the Art of French Cooking
Bon appétit!
February 6, 2020 by Laura Bullock