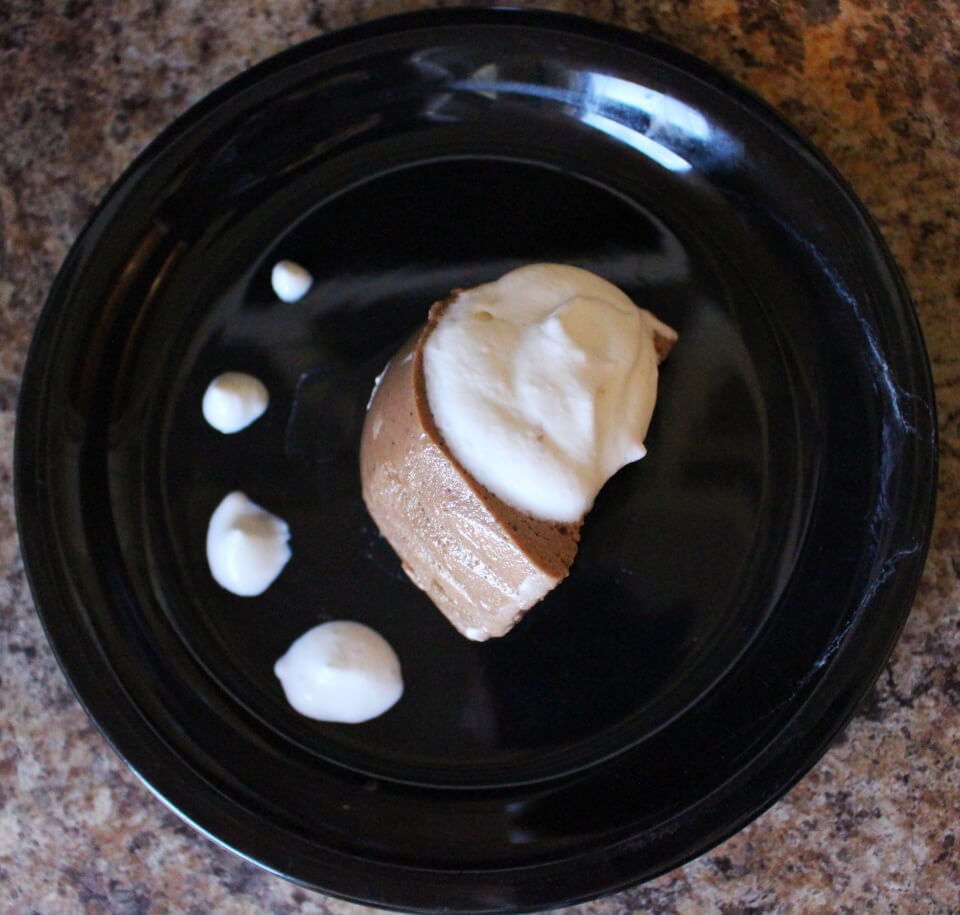 Mastering the Art of French Cooking | Julia Child
Recipes 14-15
- Bavarois au Chocolat [Chocolate Bavarian Cream], p. 599 - Créme Chantilly [Lightly Beaten Cream], p. 580
You can buy Julia Child's Mastering the Art of French Cooking which contains these recipes here.
____________________________
Butter Count: +0 TB
Cost: $8.87 [~$0.99 per serving]
Today, I made my second Bavarian Cream! This one went MUCH smoother than the first one, and I think I'm starting to get the hang of this French dessert thing!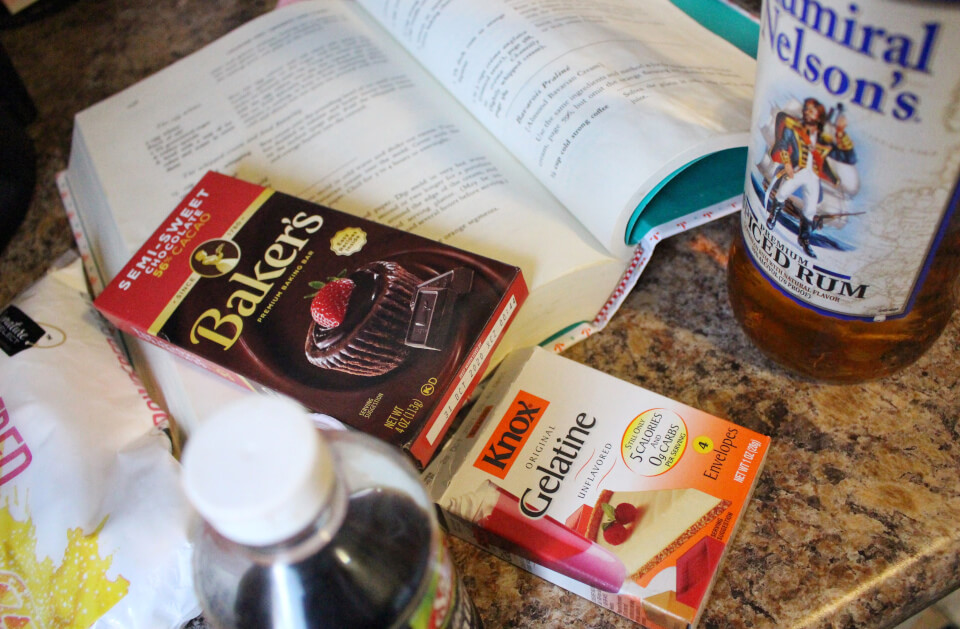 This recipe is basically the same as the Bavarois a L'orange [Orange Bavarian Cream] I made a few days ago. This is one of the reasons why I love Mastering the Art of French Cooking- because all the recipes in a chapter build upon each other. Julia walks you step-by-step through the first recipe and then she basically sets you free once you have the techniques down. I find it extremely exciting to "master" all the cooking techniques in this book and eventually, one day, you realize that you aren't even having to go back to the original recipe because YOU GOT THIS!
So, obviously this recipe drops the oranges and adds the beautiful ingredient – chocolate (oh, and some rum too :D)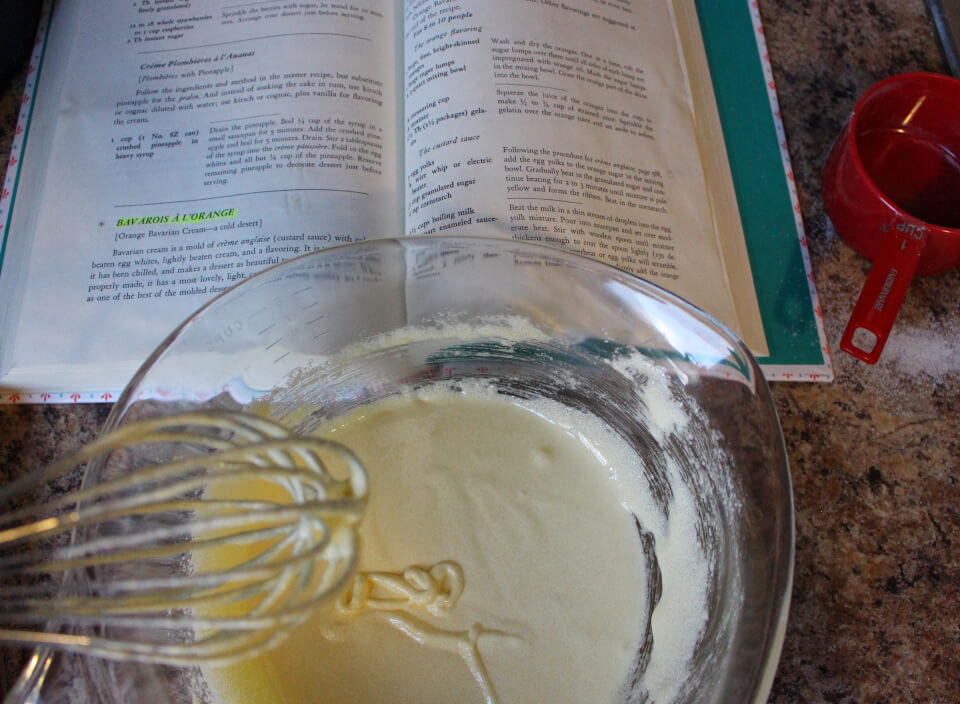 You first make the custard which has 2 fewer egg yolks than the Orange Bavarian Cream. As always, you want to whip it until you get the ribbon.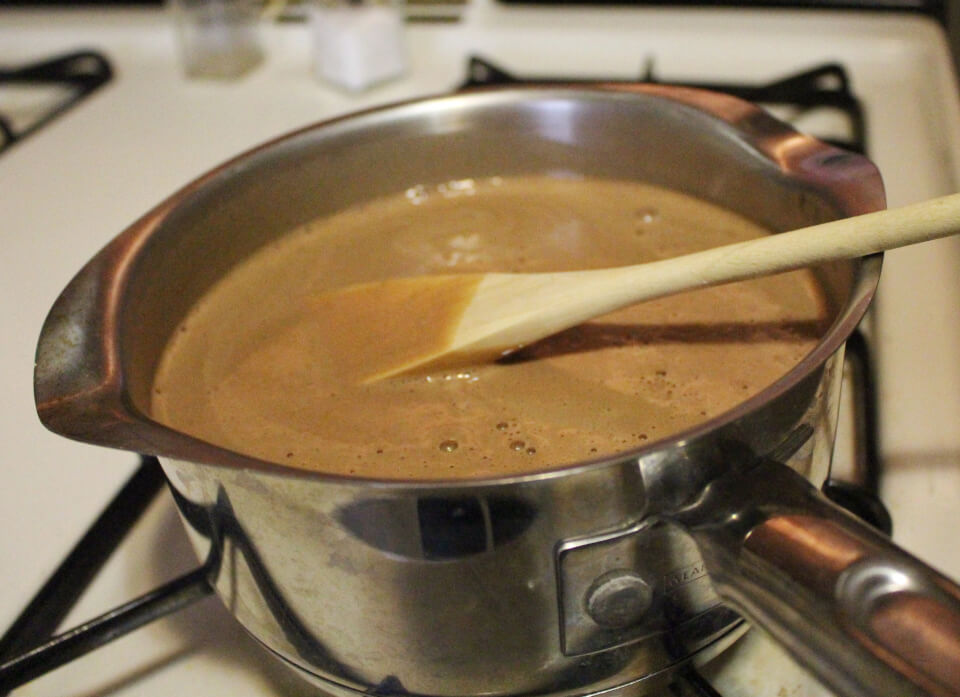 The chocolate and milk is added to the ribbons of eggs and heated on the stove BUT don't scramble the eggs! Egg whites are then whipped to peaks (which still blows my mind how this works) and folded into the custard. Look at that peak!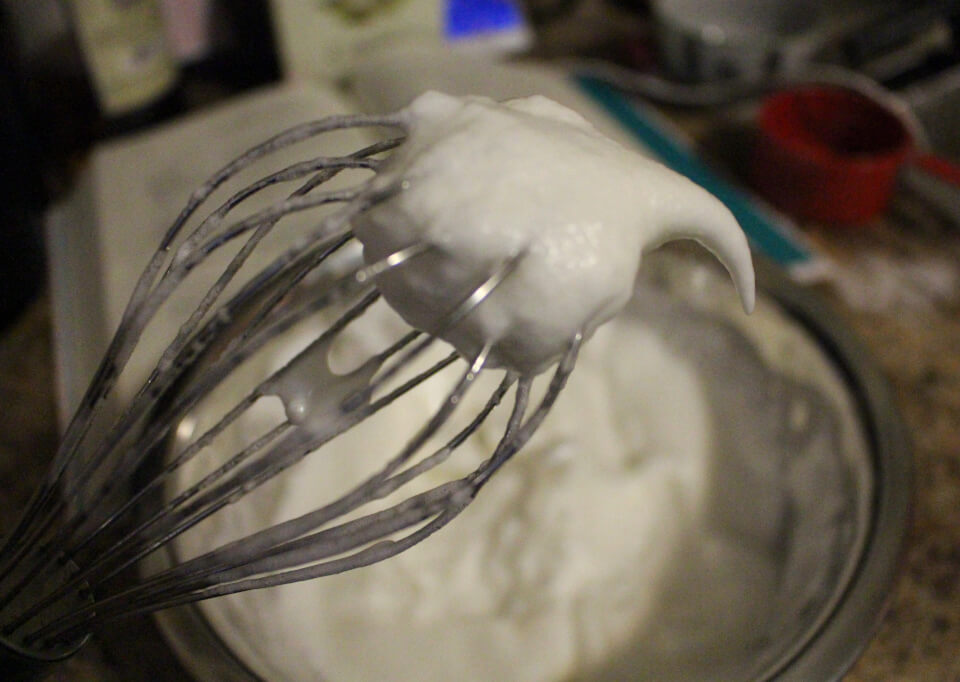 Now whipped cream is folded into the mixture and filled into the mold.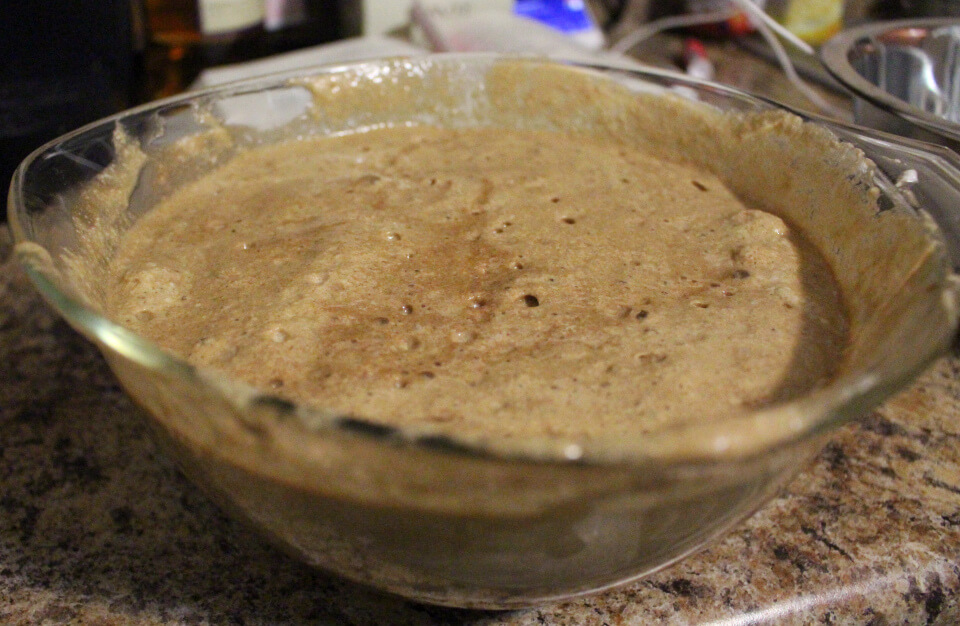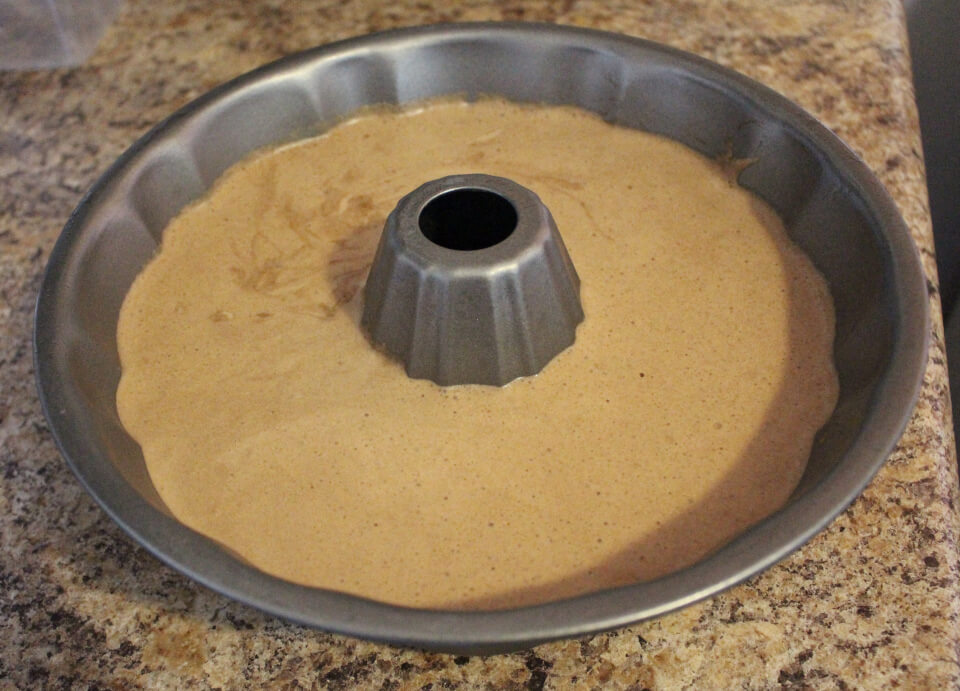 And there it is, the second Bavarian Cream of Mastering the Art of French Cooking! It tastes mostly like a very light chocolate pudding which is such a good thing. I can see why Bavarian Creams have fallen out of favor; they really are a lot of work. But I'll assure you, that it is worth it at least once in your life to experience the making of a Bavarian Cream. I would highly recommend this one if you do. I am ready for the Almond Bavarian Cream coming up soon!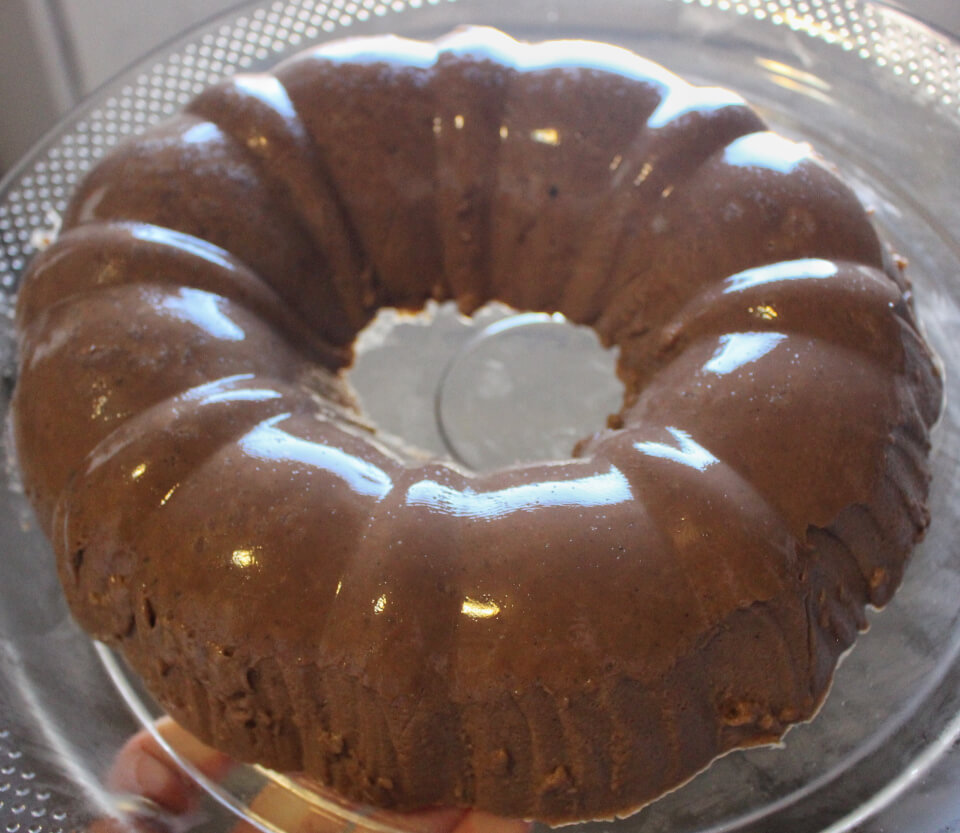 I'm a little sad that it came out as a BLOB on the serving dish. Once it hits the dish, you really can't move it. But it still tasted great, and that's all that matters.
You can find these recipes and all the other Julia Child recipes I make in Mastering the Art of French Cooking
Bon appétit!
April 23, 2019 by Laura Bullock