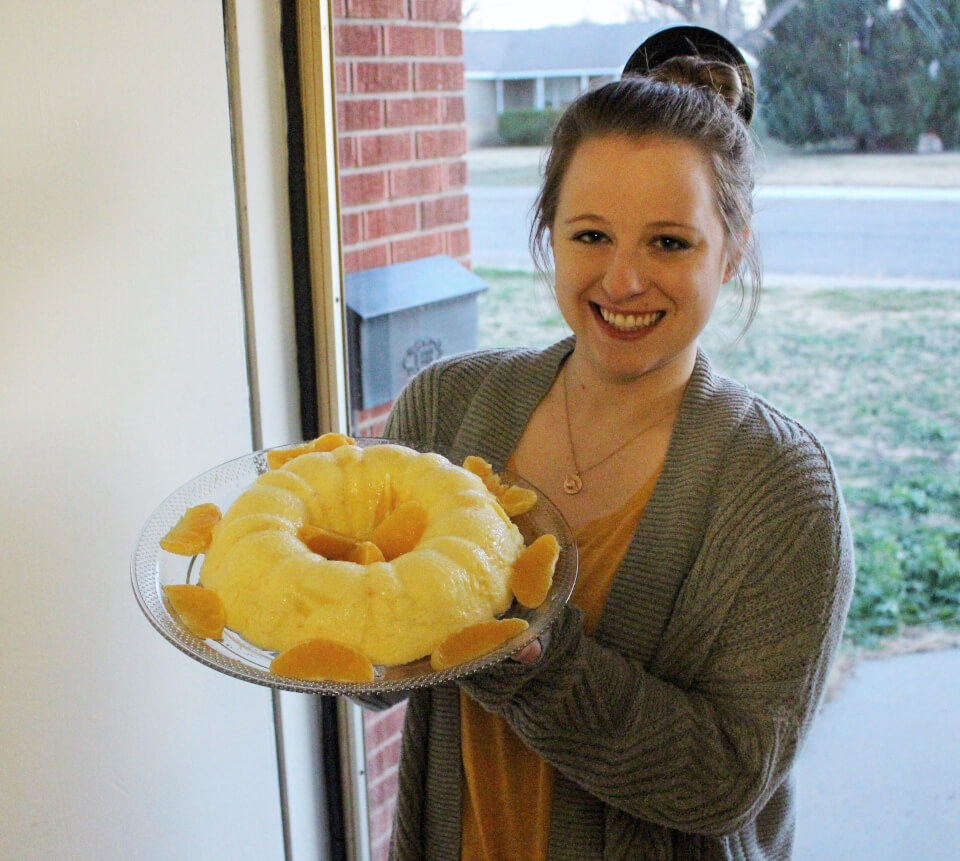 Mastering the Art of French Cooking | Julia Child
Recipe 5
- Bavarois a l'Orange [Orange Bavarian Cream], p. 596
You can buy Julia Child's Mastering the Art of French Cooking which contains these recipes here.
____________________________
Butter Count: +0 TB
Cost: $4.45 [~$0.49 per serving]
If I knew how much work this dessert would be, I probably would have held off making it because after a extremely long week, this COMPLETELY exhausted me. None the less, it was pretty fun to make. I was a little upset because I couldn't find a specific mold for these types of desserts so I had to use a bundt cake pan. It ended up working quite well but the shape might be a little unappetizing to some. The beginning of the recipe is actually pretty amusing. Julia describes this recipe as "far from difficult". And to some it might be, but as a person who has never made a Bavarian Cream before, it was a challenge. The Orange Bavarian is also Julia's favorite Bavarian so I wanted to get it right.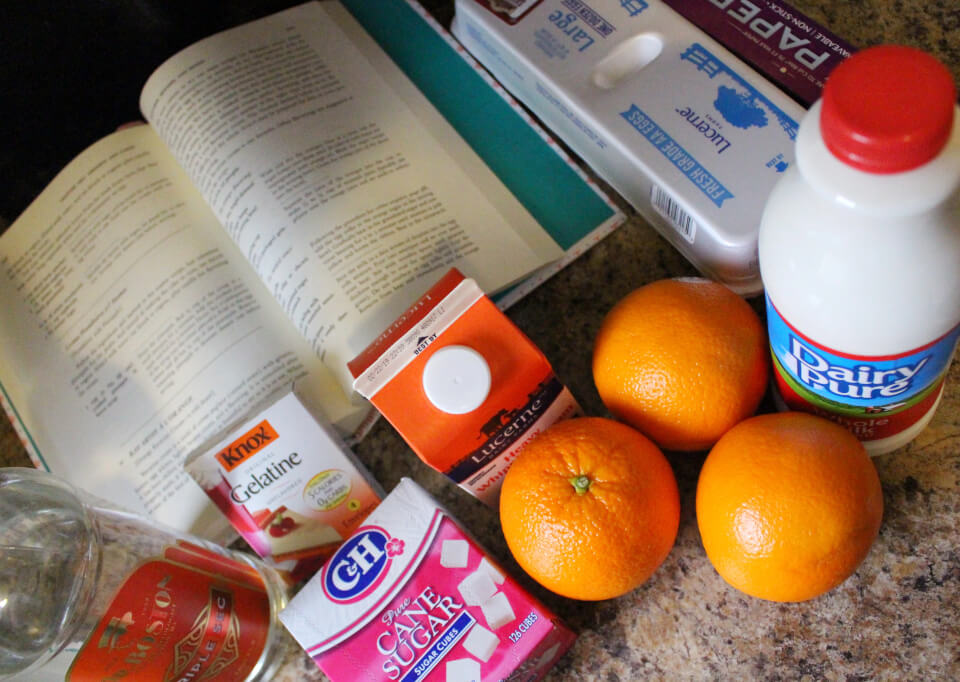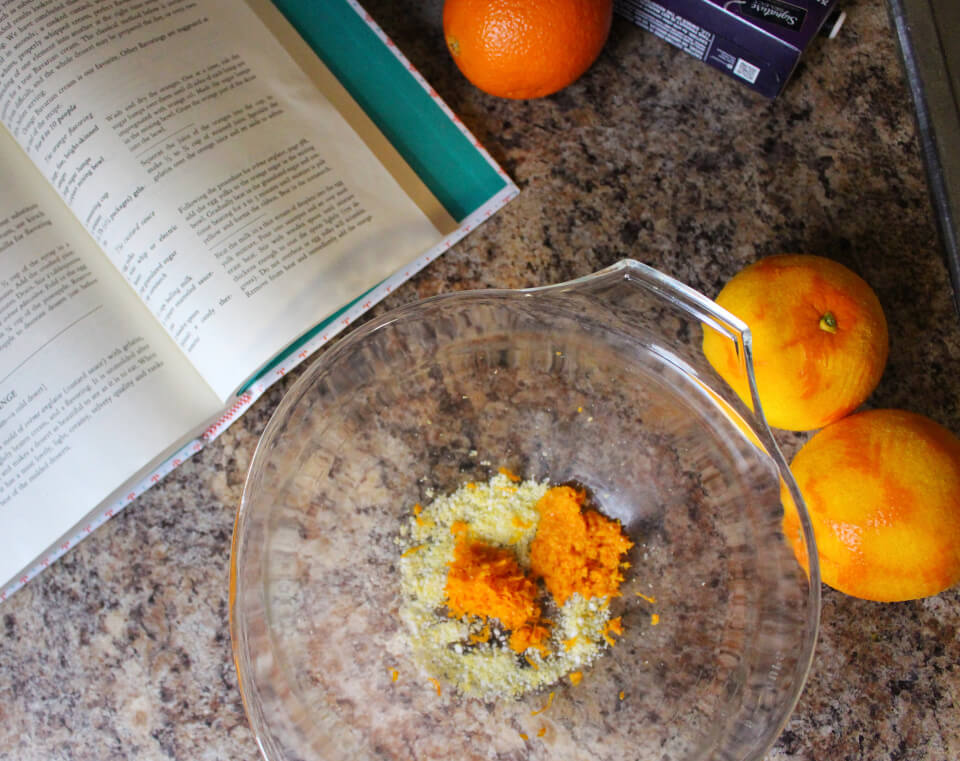 The most exciting part of this recipe is that it calls for sugar cubes! Which now I have a box of 130-something sugar cubes in my pantry that will never probably get used but no regrets. You basically just take the sugar cubes and rub them on the skins of the oranges which will cause them to turn orange from the oils. Mix that with some grated orange skin and bam, you have the first part done.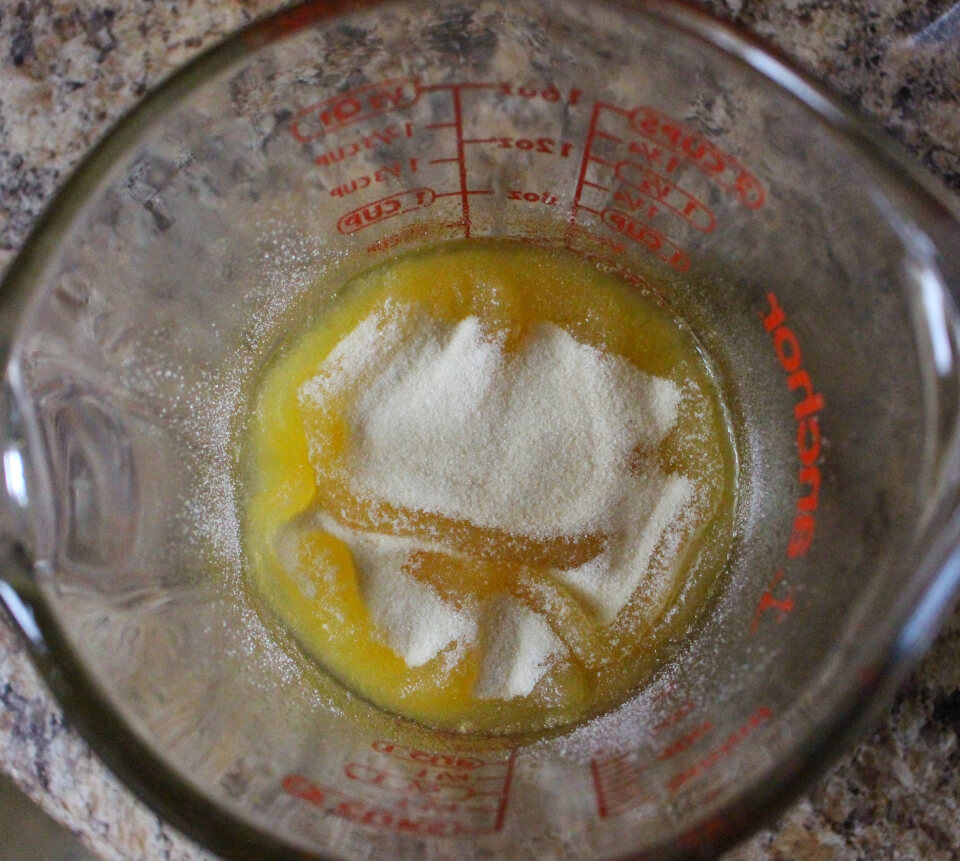 Next- science experiment. You put gelatin in some freshly squeezed orange juice, and it becomes jelly. Mind-blowing and a little weird. The next part involves making the crème anglaise which is egg yolks and sugar. I chose to hand beat. It's actually a great workout and so exhausting. The eggs will magically turn a very pale yellow and start to form "ribbons". This is when you lift up the whisk and when the mixture falls down from the whisk, it takes a few seconds to blend into the rest of the mixture- hence, to form a ribbon. Boiling milk is then added and placed on the stove. But CAREFUL! Not too hot because you will scramble your eggs. The best idea is to use a candy thermometer and make sure you do not heat past 170 degrees. But if you are like me and do not have a candy thermometer, a meat thermometer actually works pretty well, in my opinion (don't tell Julia).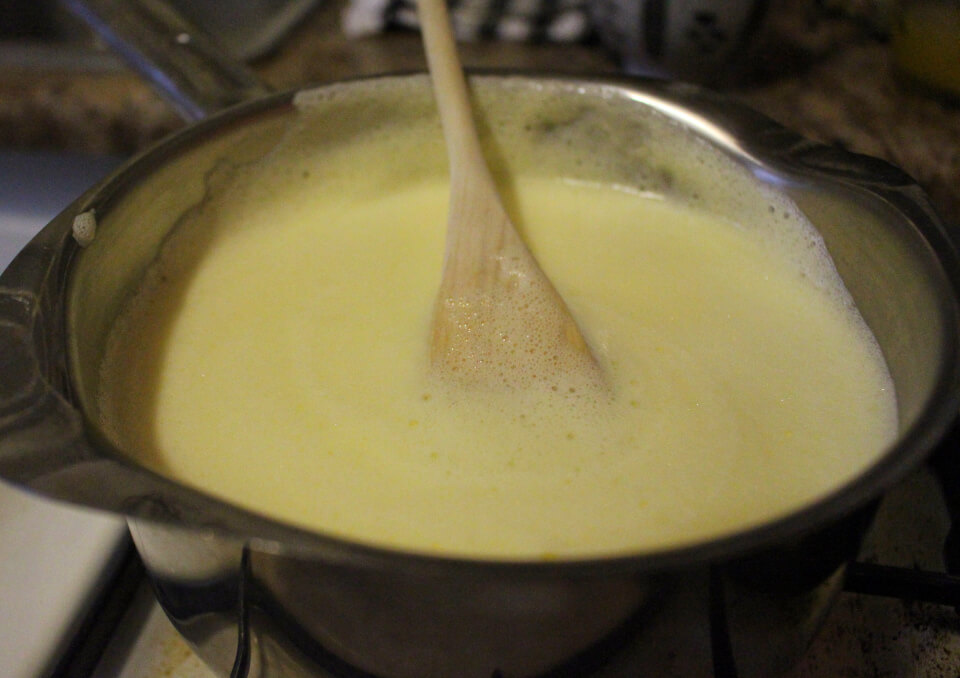 Afterwards, put in the gelatin mixture to make it jelly-tized! Then- the egg whites. The dreaded egg whites. I have actually never hand-whipped egg whites, and it is quite the experience. How egg whites can turn into a white fluff is beyond me. Look at that curl.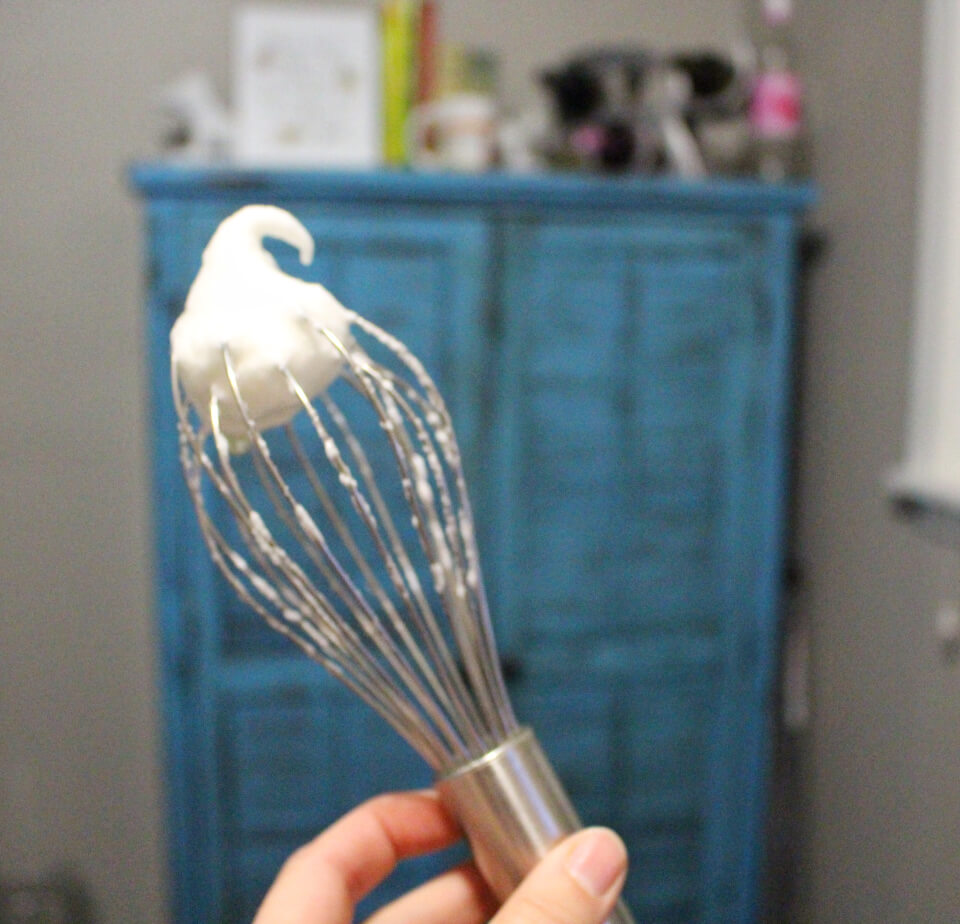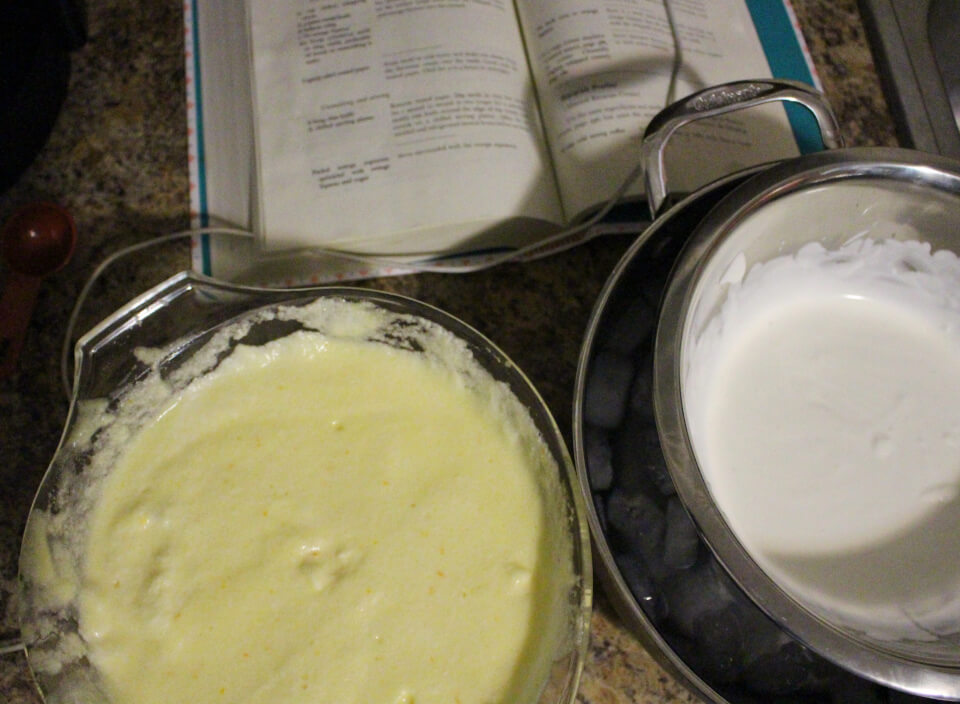 Then- more beating. I'm pretty tired at this point and kind of just want it to be over. You beat whipped cream, and it grows double in size. Cooking is the biggest mystery. You fold everything together, and you have your dessert ready to go into the fridge. It will look something like this when you are all done.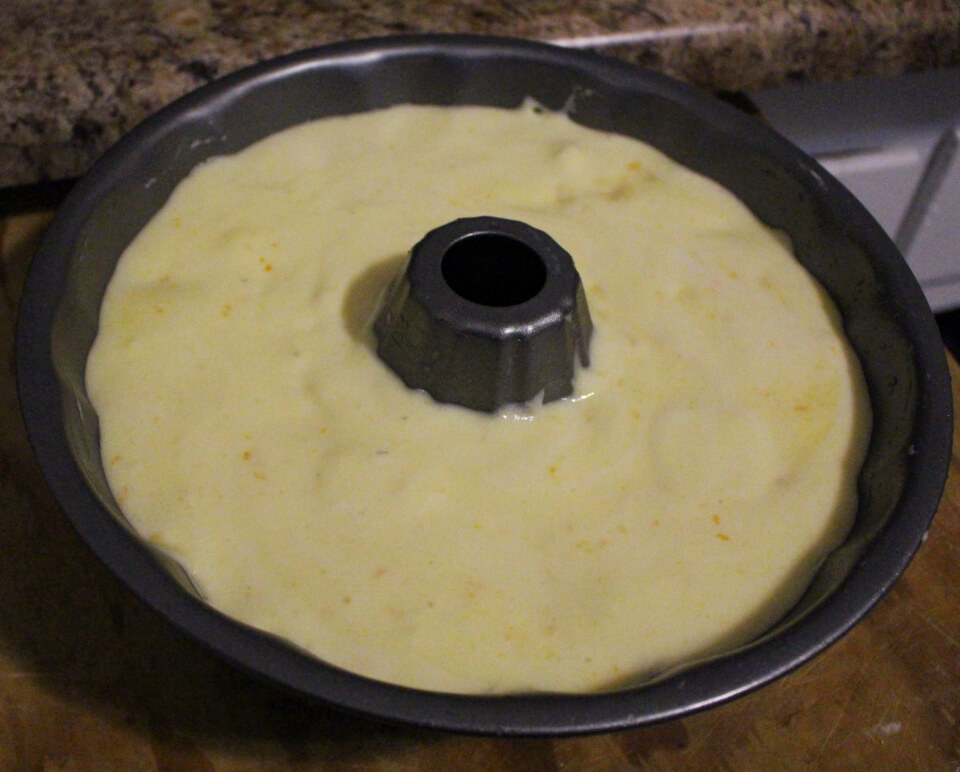 After chilling overnight, I had a beautiful gelatin dessert. I have heard horror stories of the dessert not coming out of the pan, but I didn't have any troubles. Just make sure to run a knife all the way around and dip in hot water right before you dump it onto a chilled serving platter. Serve with segmented oranges. And there you have it, Orange Bavarian Cream.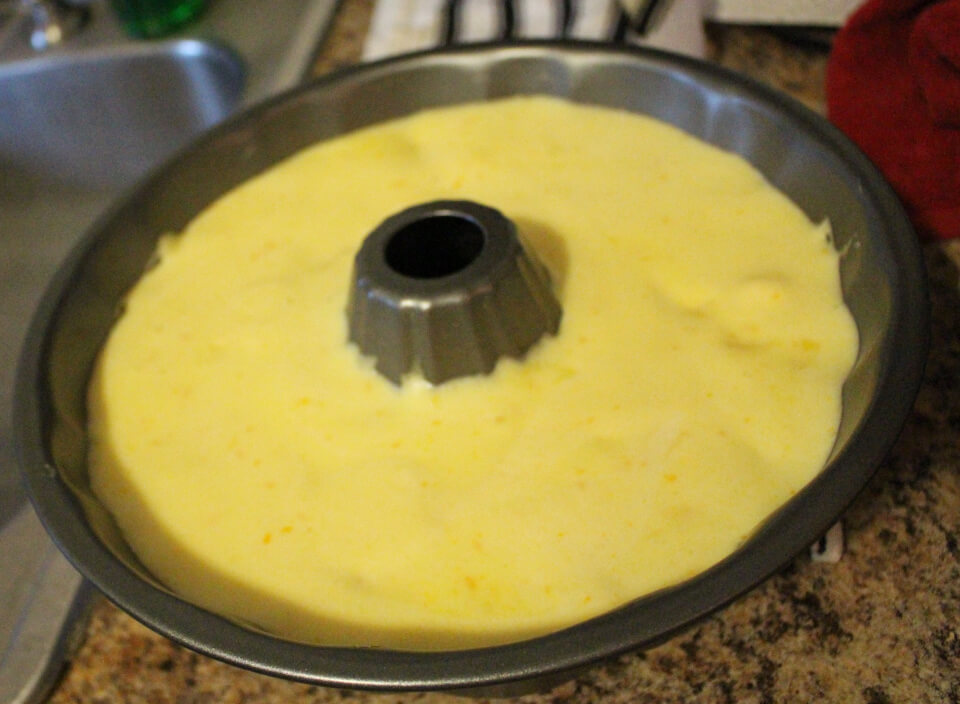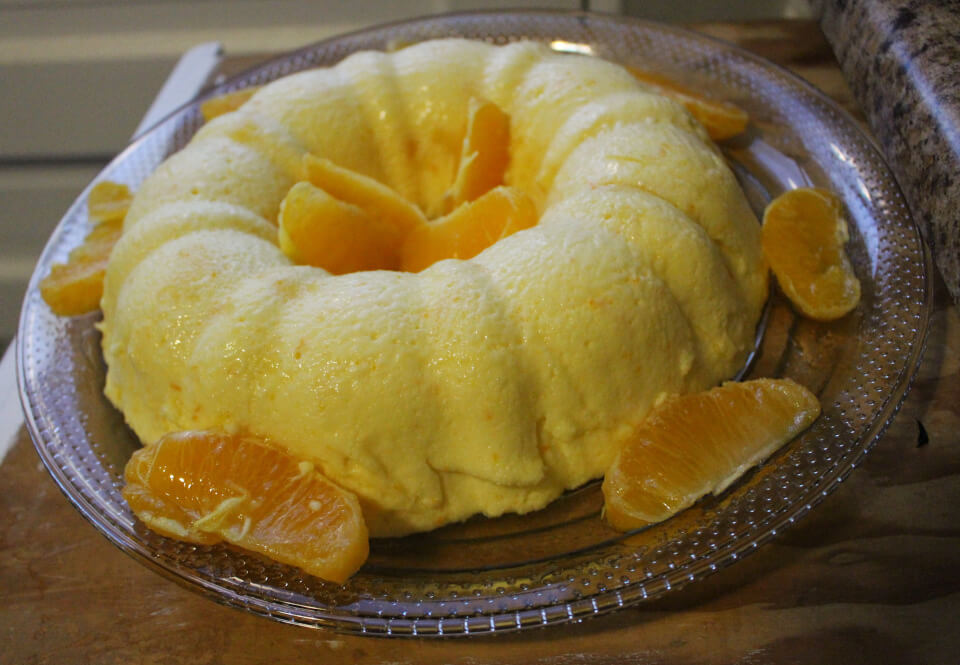 You can find these recipes and all the other Julia Child recipes I make in Mastering the Art of French Cooking
Bon appétit!
April 8, 2019 by Laura Bullock