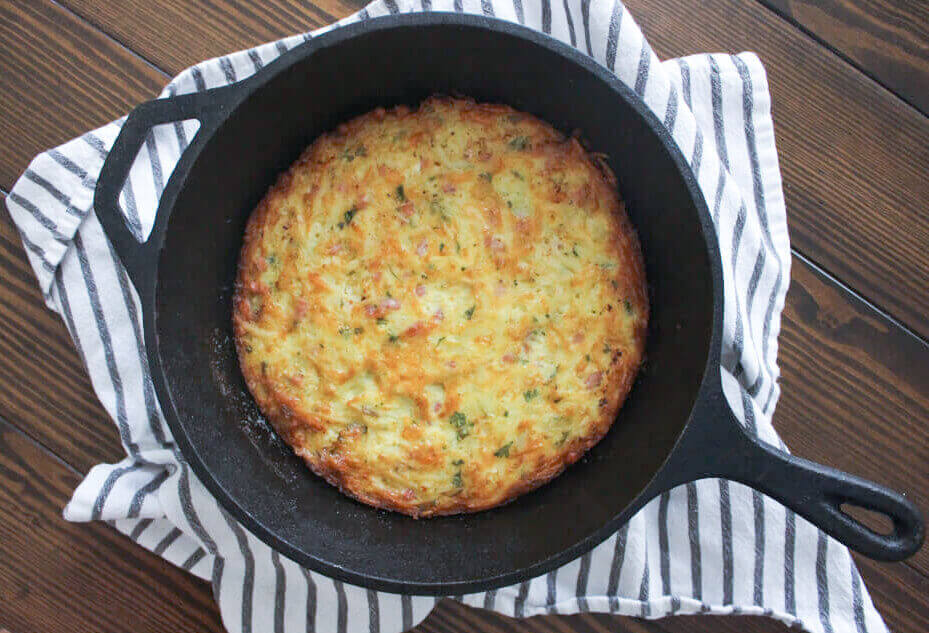 Mastering the Art of French Cooking | Julia Child
Recipe 139
- Râpée Morvandelle [Gratin of Shredded Potatoes with Ham and Eggs and Onions], p. 153
You can buy Julia Child's Mastering the Art of French Cooking which contains these recipes here.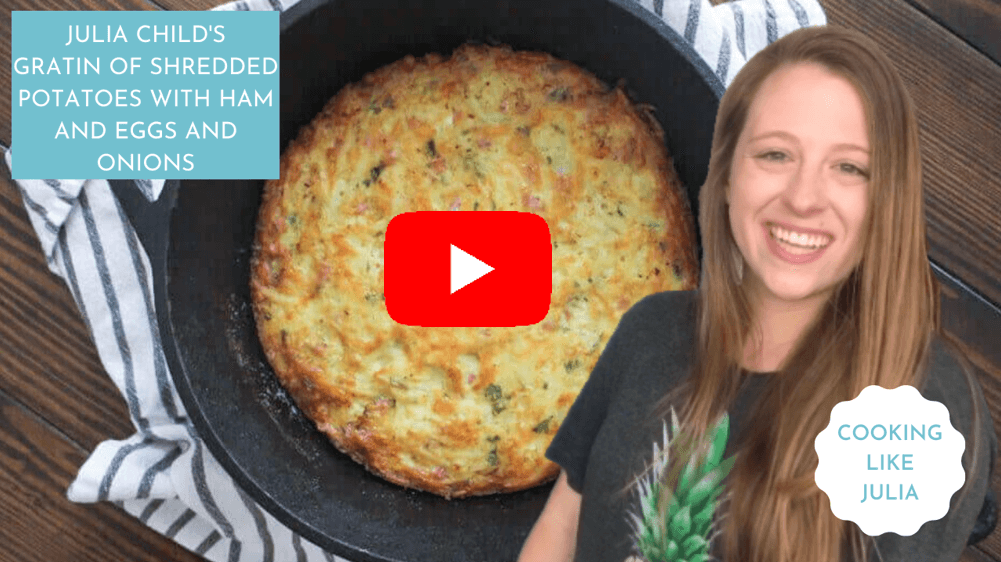 You can watch me make this recipe for the first time on my YouTube channel here.
Butter Count: +4.5 TB
Cost: $4.76 [~$1.19 per serving]
Brian and I's families share one tradition during the holidays, and it's serving up a delicious breakfast casserole on Christmas morning. A casserole dish filled full of eggs, bacon, potatoes, and, of course, mounds of cheese. It makes for the perfect post-opening gifts treat. This gratin reminded me just of that, and I'm considering making it Brian and I's new tradition to eat on our little Christmas.
LAURA'S RATING: 10
BRIAN'S RATING: 7.5
A rare 10 because it really is THAT good! The potatoes knock this dish out of the ballpark. If I was making my own, I probably would use bacon or ground pork sausage as the meat in place of ham. Oh, and I would add more cheese (duh!). Anyways, what I'm saying is this needs to be added to your upcoming weekend meal plan.
COOKING PROCESS: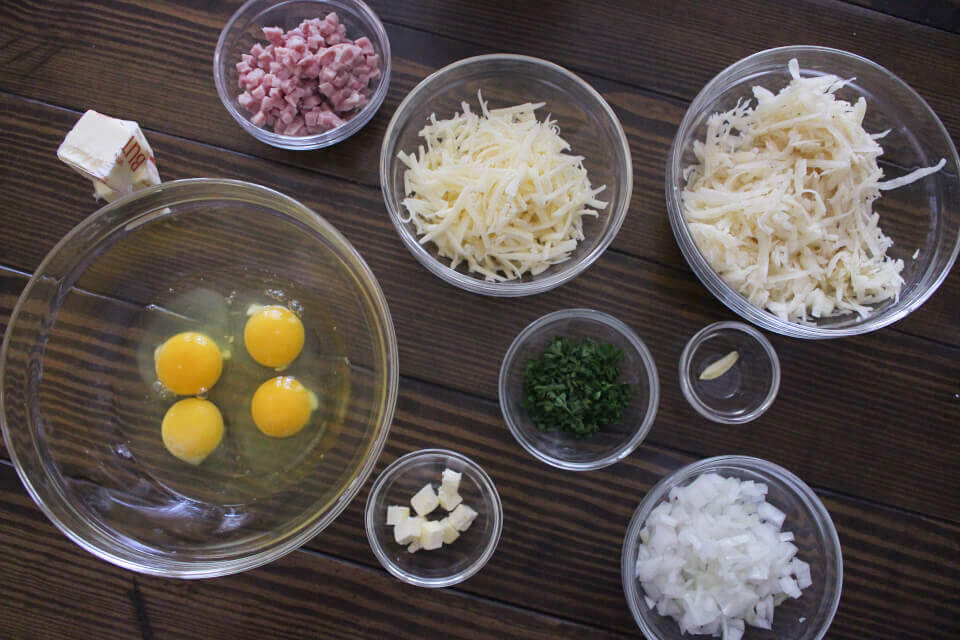 As with any good recipe, the first step is cooking onions in oil and butter. Once tender, the heat is raised and the ham is added in for a moment.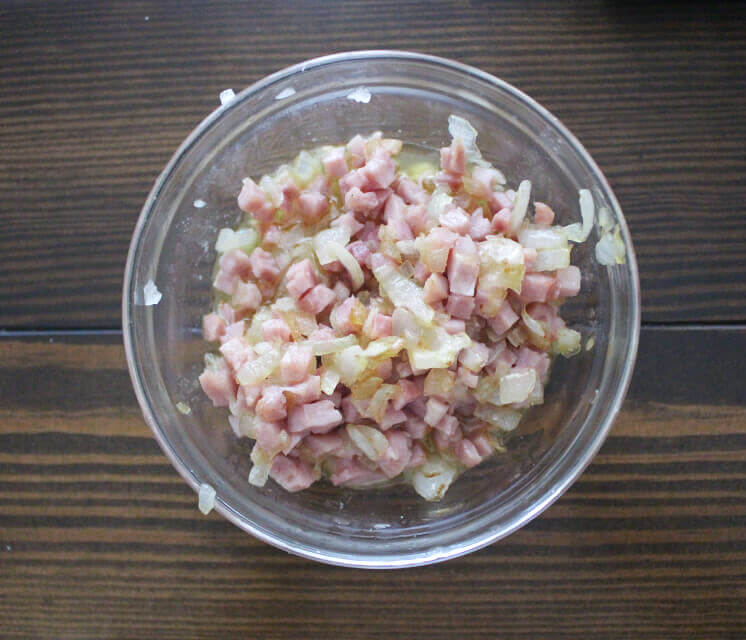 The eggs, a garlic clove, minced parsley, Swiss cheese, cream, pepper, and salt are beat together.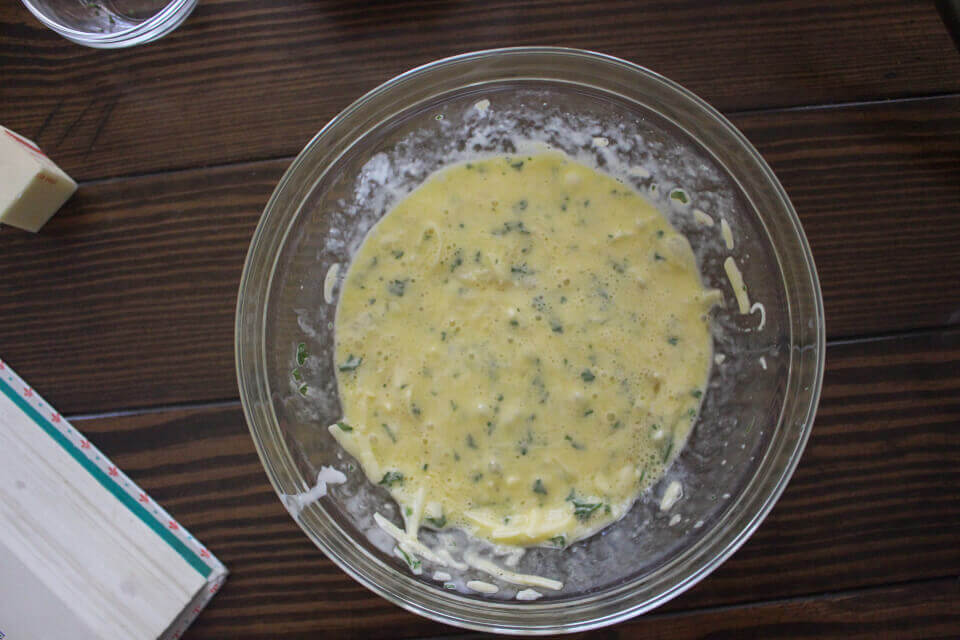 Then the ham, onions, and grated potatoes are blended in.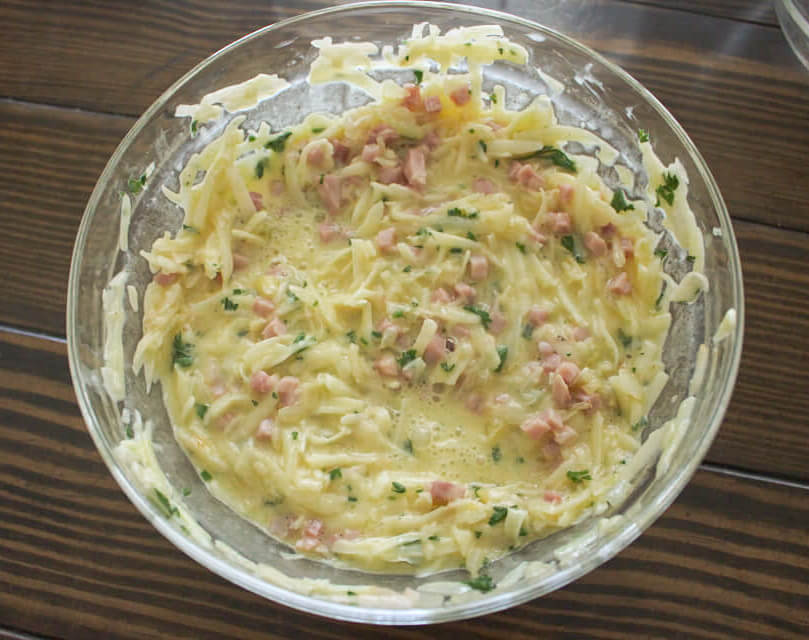 A little bit of butter is heated in a baking dish (I used my cast iron), and the mixture is poured into the dish.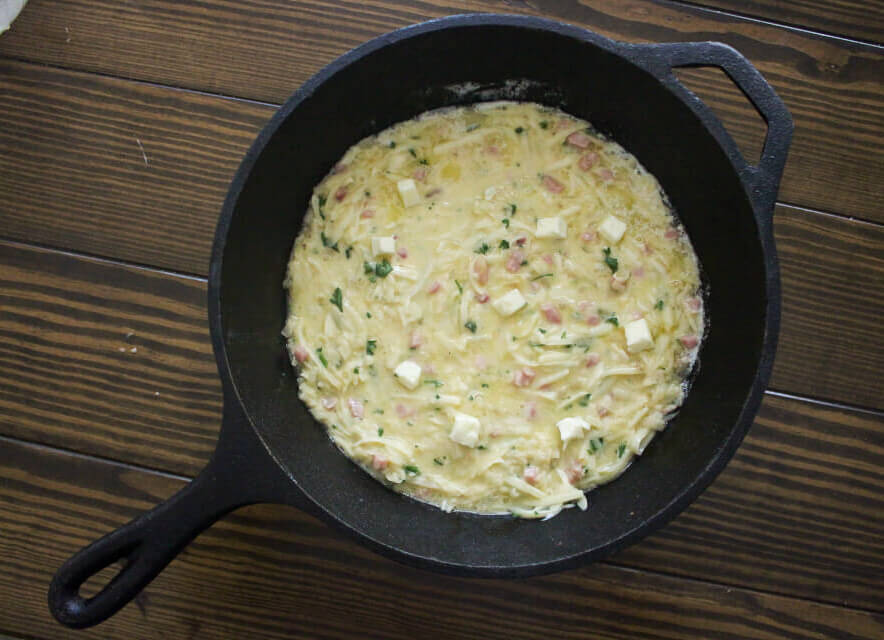 Lastly, it is all dotted with butter and baked for about 30-40 minutes at 375-degrees until the top is browned. Talking about all this makes me want to go into the kitchen and whip another one up!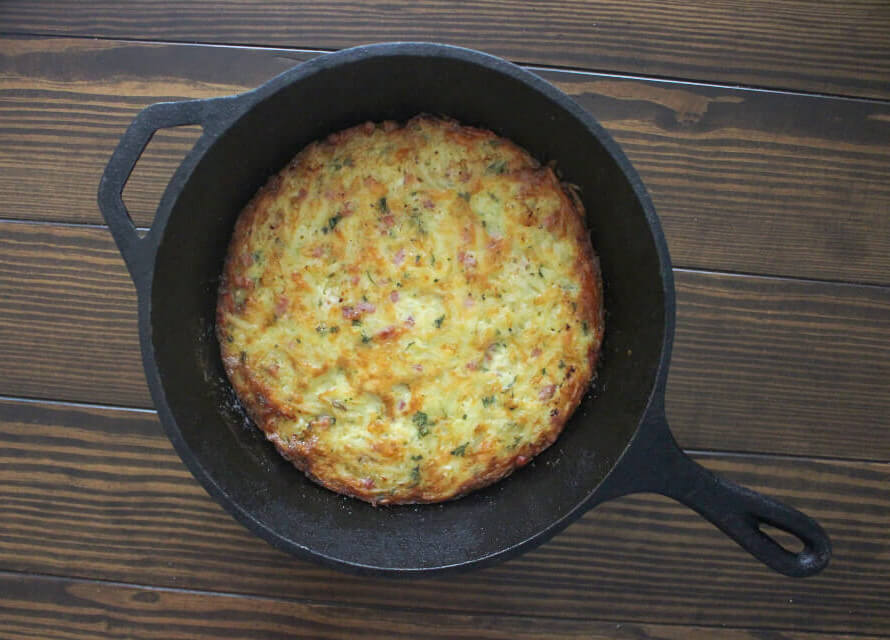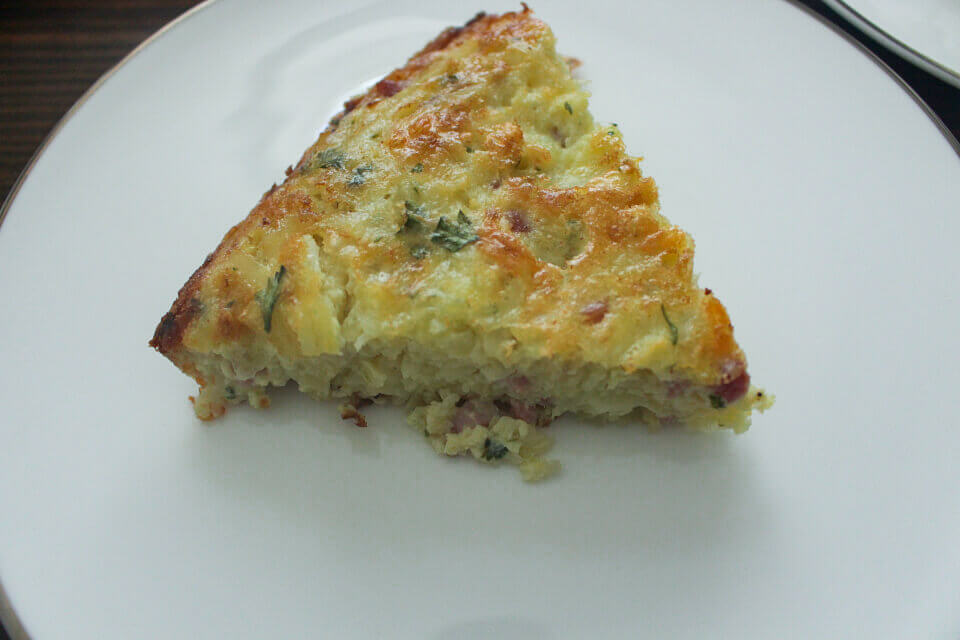 You can find these recipes and all the other Julia Child recipes I make in Mastering the Art of French Cooking
Bon appétit!
September 1, 2020 by Laura Bullock