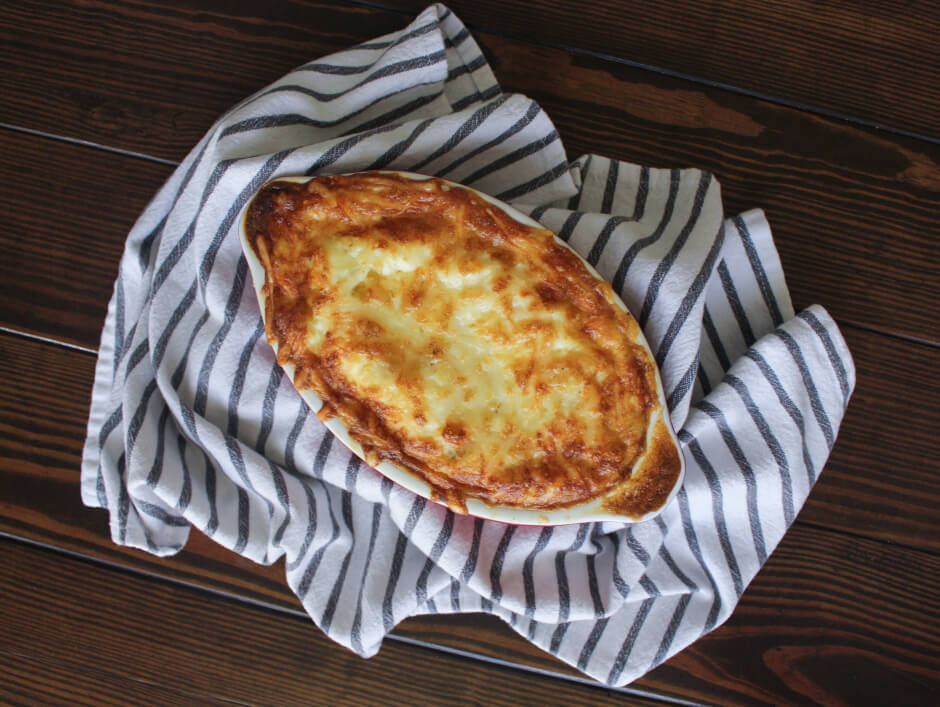 Mastering the Art of French Cooking | Julia Child
Recipe 144
- Gratin de Pommes de Terre aux Anchois [Gratin of Potatoes, Onions, and Anchovies], p. 154
You can buy Julia Child's Mastering the Art of French Cooking which contains these recipes here.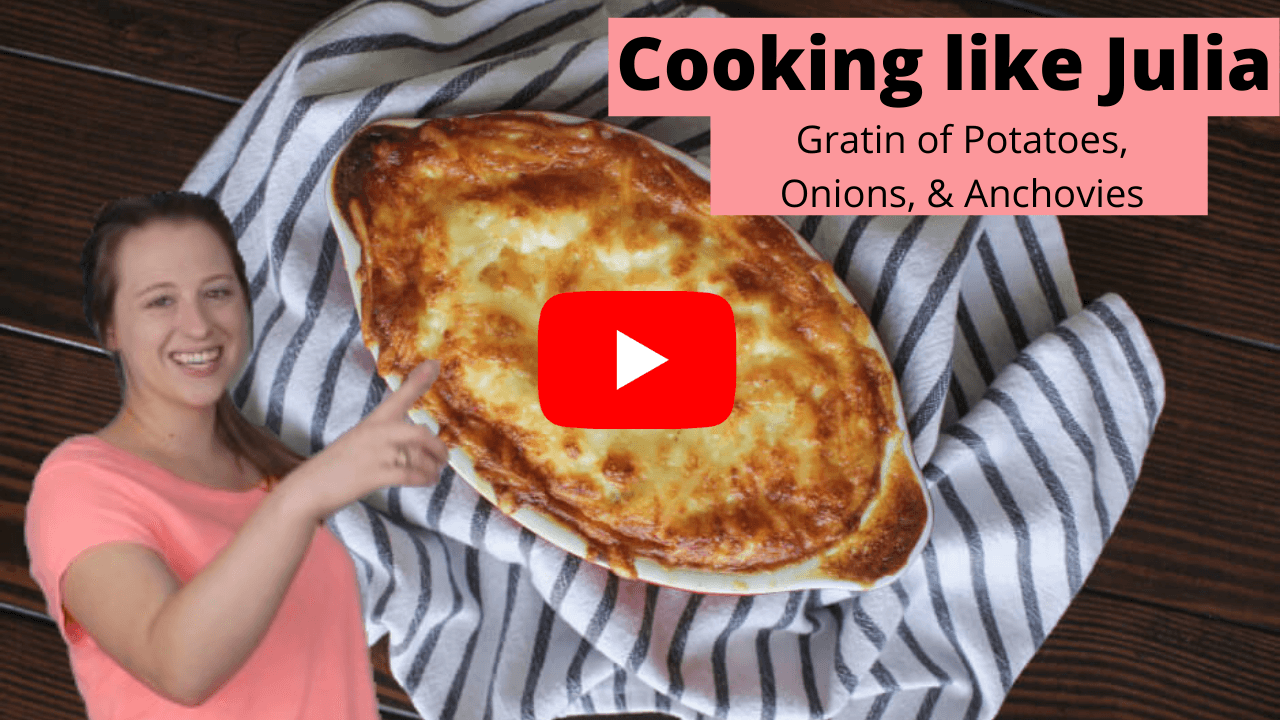 You can watch me make this recipe for the first time on my YouTube channel here.
Butter Count: +3 TB
Cost: $5.57 [~$1.39 per serving]
This was my second gratin to make. I went into it so excited because the first gratin was absolutely delicious. So much so that I gave it a 10/10. This recipe uses diced potatoes instead of shredded and, as the name suggests, has a layer of anchovies in the middle. I'm not a huge fan of anchovies so I knew from the beginning it wouldn't be my favorite thing. Wondering if there's anybody out there that says, "I just really love canned anchovies."
LAURA'S RATING: 5
BRIAN'S RATING: 5
We both rated it a 5 as we felt that we could take it or leave it. Nothing spectacular but not bad either. I would make the other gratin 100 times before I made this one again. If you are one of those people that just really loves canned anchovies then this one is for you!
COOKING PROCESS: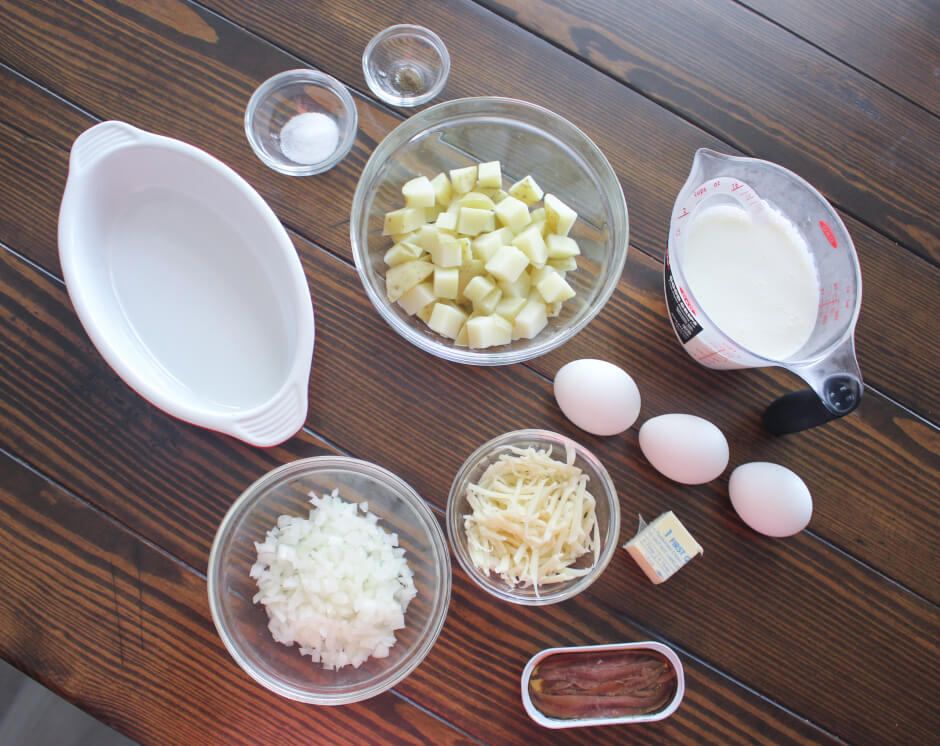 The first step is cooking onions slowly in butter until they are tender. My favorite part. Bring on that onion/butter smell!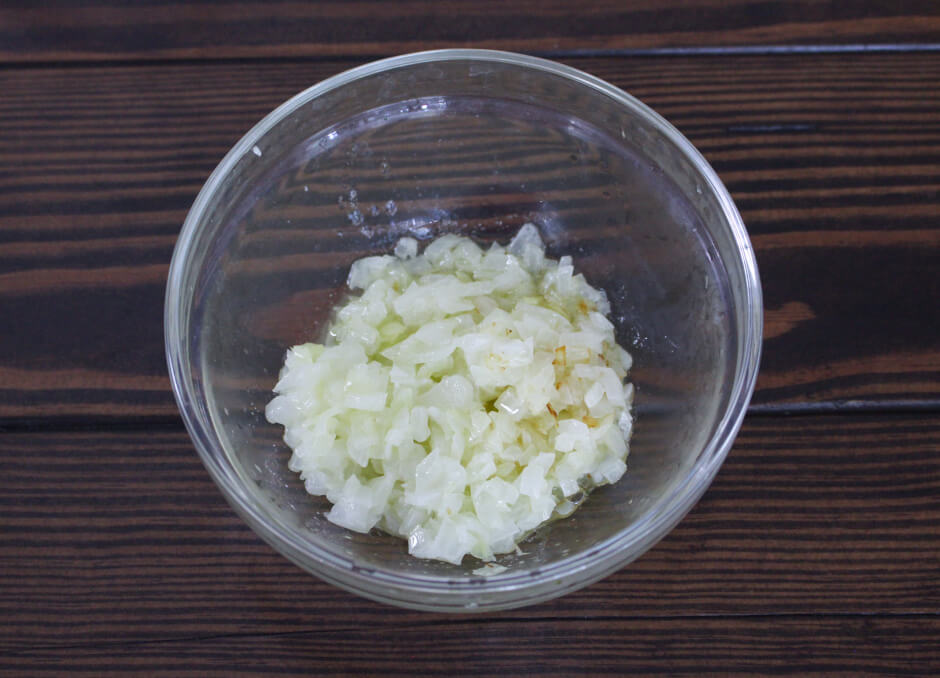 Once your diced potatoes have been boiled in salted water for a few minutes, it's time to layer the buttered casserole dish. Don't be like me and use too small of a dish. It will overflow!! First put down some potatoes then some onions, anchovies, onions, and then the last of the potatoes.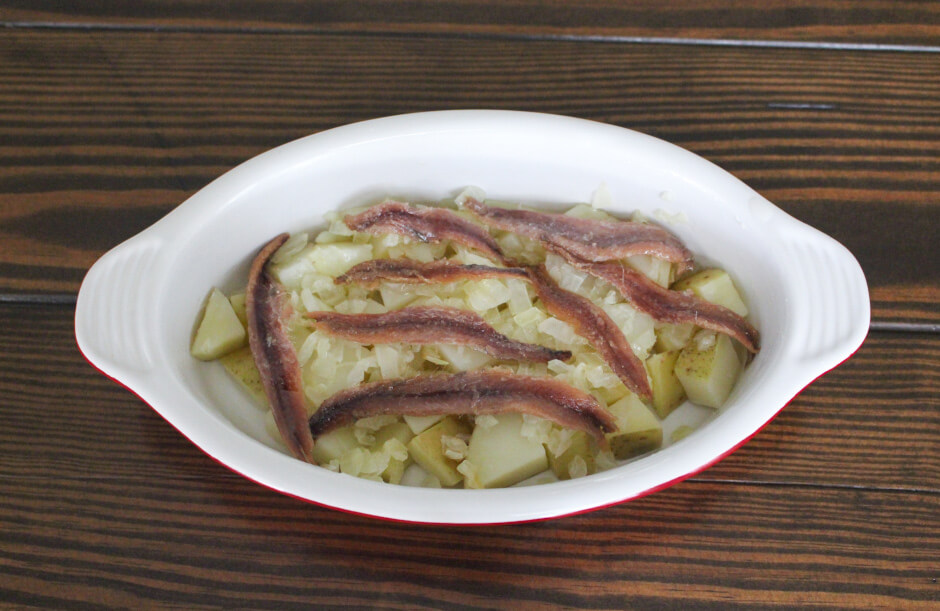 This is all covered with a cream and egg mixture, topped with some Swiss cheese, and dotted with butter (or dribbled with the oil from the anchovy can). It is then baked for about 40 minutes in a 375-degree oven.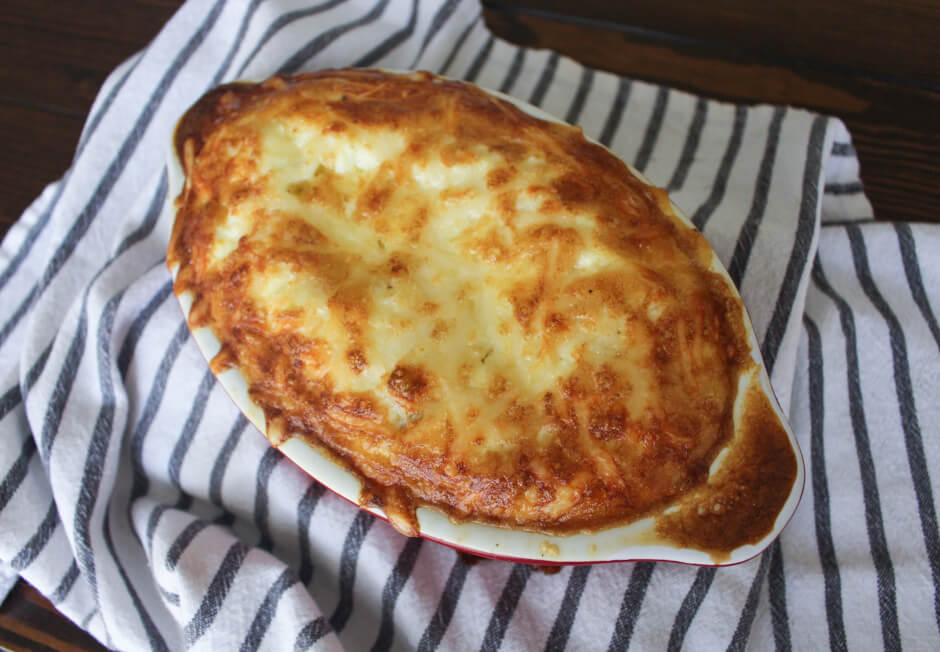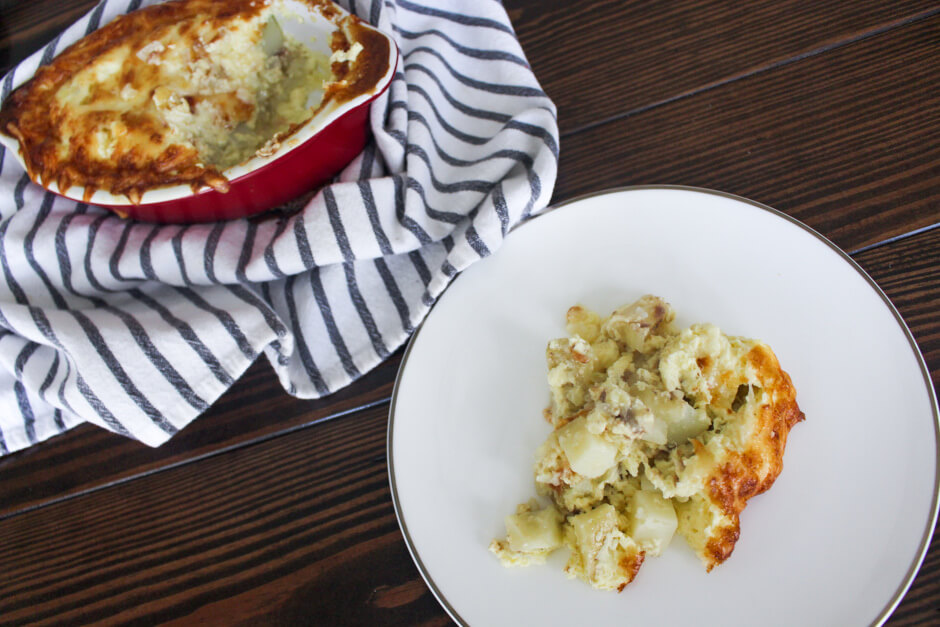 You can find these recipes and all the other Julia Child recipes I make in Mastering the Art of French Cooking
Bon appétit!
September 23, 2020 by Laura Bullock