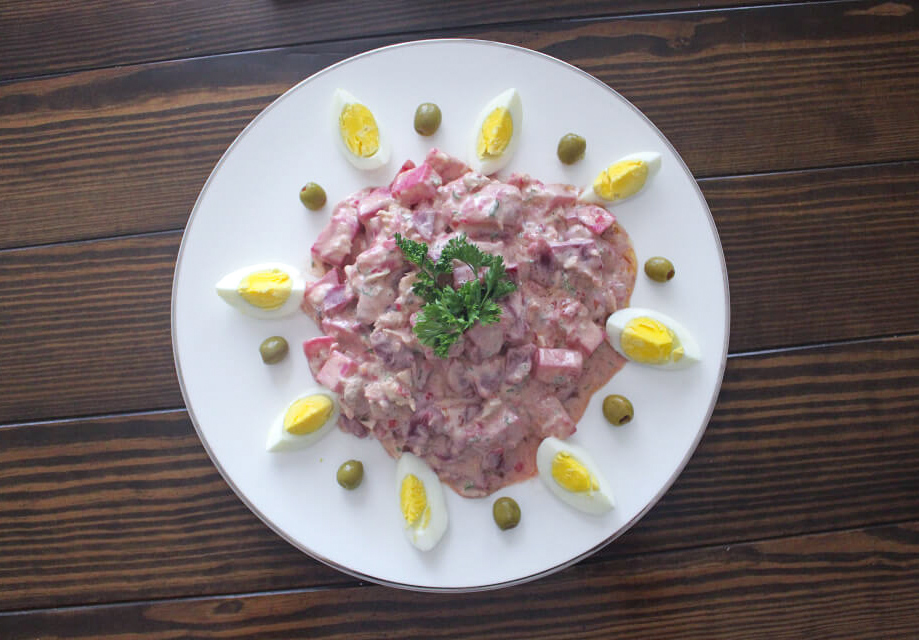 Mastering the Art of French Cooking | Julia Child
Recipes 140-141
- Salade à la d'Argenson [Rice or Potato and Beet Salad], p. 543 - Mayonnaise aux Fines Herbes [Mayonnaise with Green Herbs], p. 89
You can buy Julia Child's Mastering the Art of French Cooking which contains these recipes here.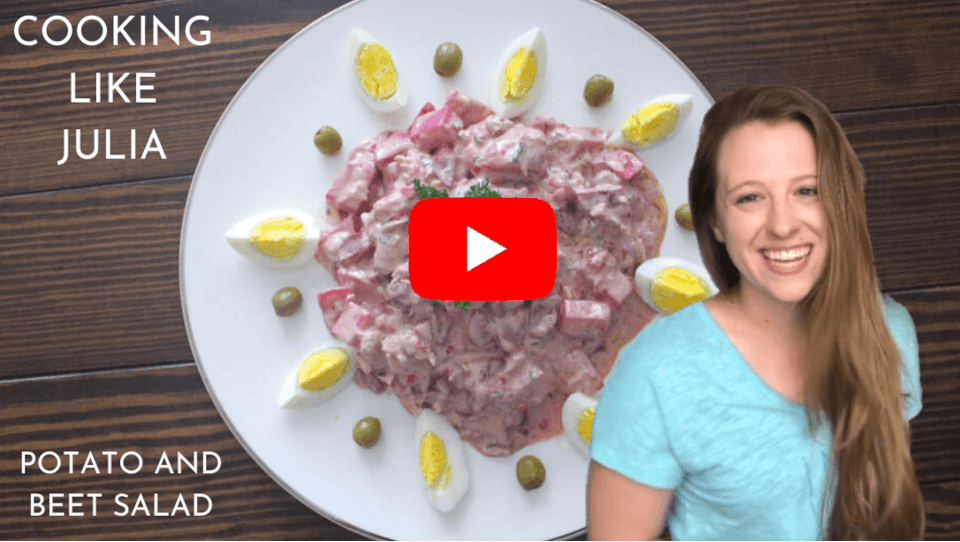 You can watch me make this recipe for the first time on my YouTube channel here.
Butter Count: +0 TB
Cost: $9.59 [~$2.40 per serving]
Nope, your eyes are not deceiving you. You're seeing it perfectly. It is indeed a pink potato salad. The sixties were a wild time in the food world and Chapter 9 (Cold Buffet) of this cookbook is my constant reminder of that. Can you imagine showing up to somebody's house for a nice Sunday lunch, and they pull this pink blob out of the fridge for you to eat??
LAURA'S RATING: 5
BRIAN'S RATING: 6
This salad was good, don't get me wrong. It was MUCH better than what I was expecting. But would I make it again? Ehh, probably not. I would prefer just a regular yellow potato salad. The beets were my favorite part of the salad. This salad is also very customizable. You can pretty much put in whatever your heart desires! As for the mayonnaise though- absolutely delicious. Homemade mayonnaise proves to beat store-bought over and over again.
COOKING PROCESS: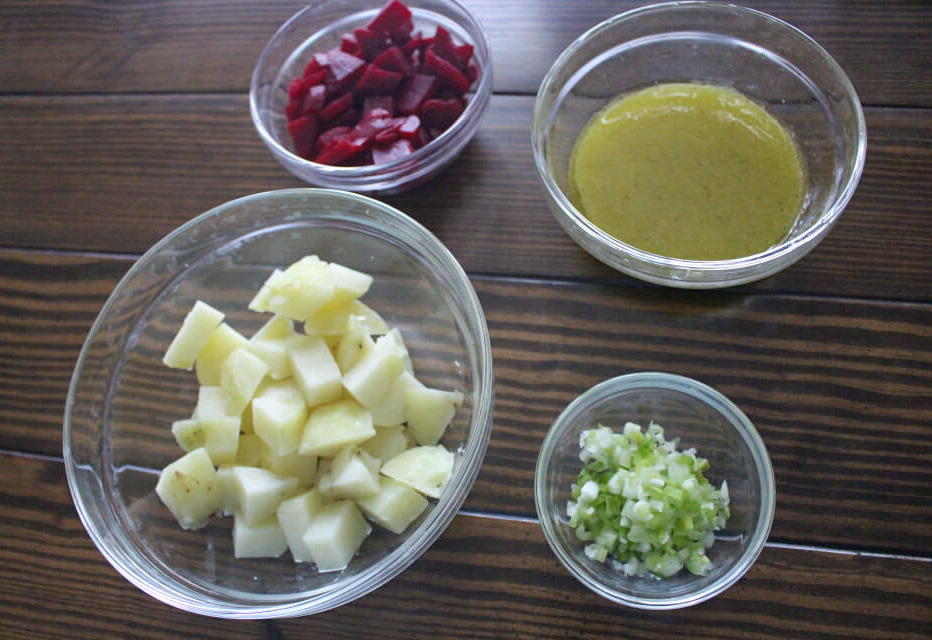 This salad takes some planning. You can't just whip it up for a quick lunch. The potatoes (or rice), beets, and green onions must marinate in a bowl of vinaigrettefor about a day.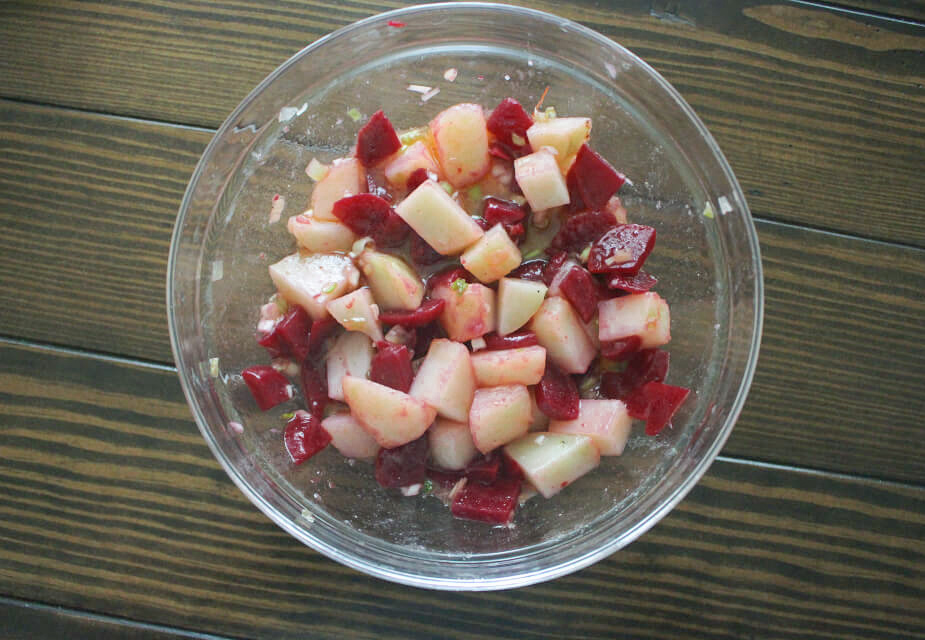 After marinating, the next step is to make the mayonnaise with green herbs. Egg yolks are beat for two minutes until they are thick and sticky. Some wine vinegar, salt, and mustard are added, and it is all beaten for thirty seconds more. Now the yolks are ready to meet the oil! This is going to be your arm workout for the day. The oil goes in drop by drop while you are beating constantly. After about ½ cup of oil has been added, the sauce will become very thick. Julia says this is when the crisis is over, and you can finally rest. The rest of the oil can now be added in larger quantities. Lastly, a couple tablespoons of boiling water are added as an "anti-curdling insurance."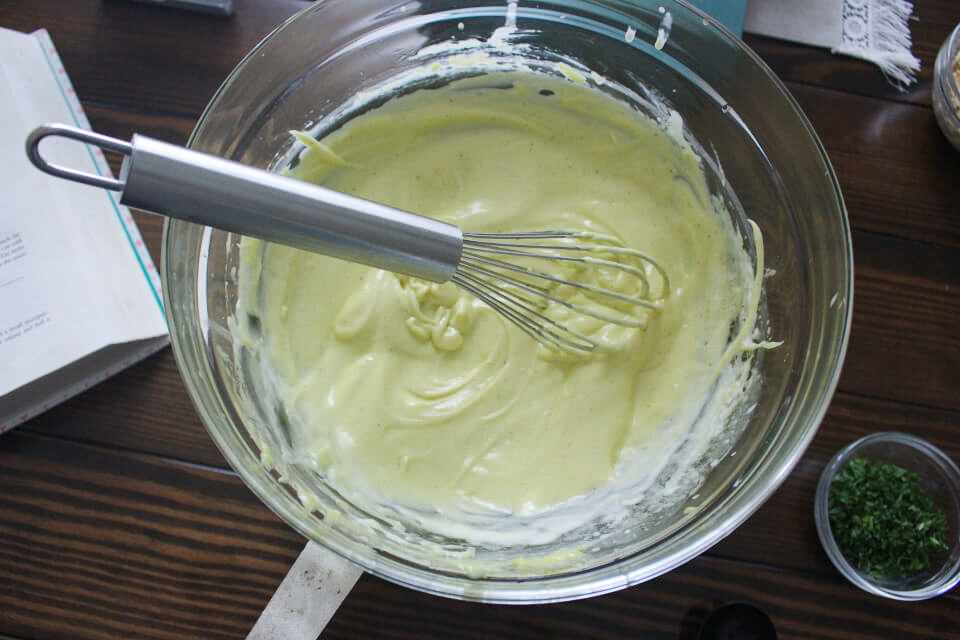 To make it mayonnaise with green herbs, minced green herbs of your choice are stirred in at the end.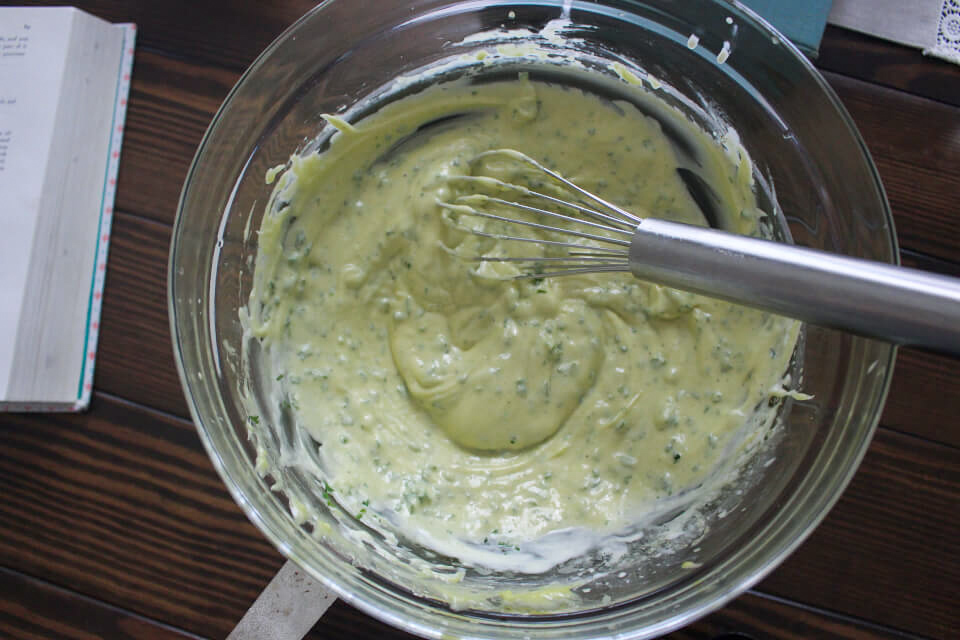 The mayo is then folded into the salad, and whatever ingredient of your choice is mixed into the salad.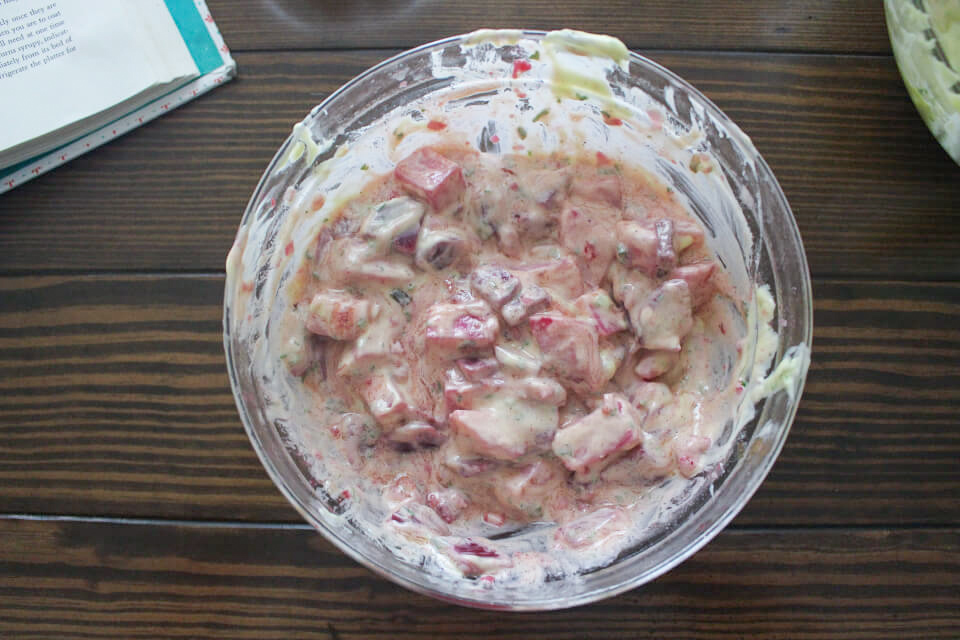 I chose to mix in canned tuna and decorate with green olives, sliced hard-boiled eggs, and parsley sprigs.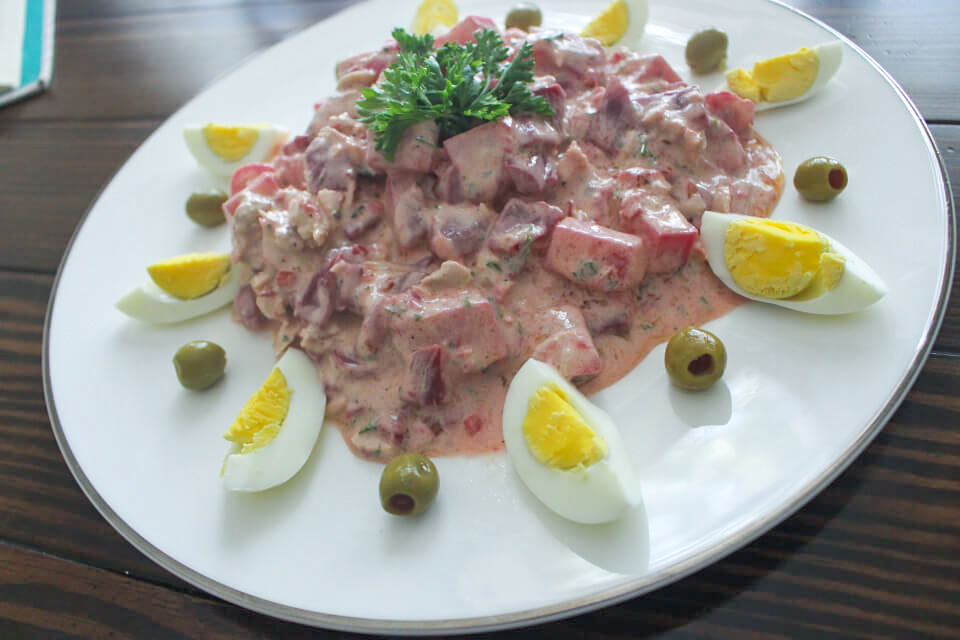 You can find these recipes and all the other Julia Child recipes I make in Mastering the Art of French Cooking
Bon appétit!
September 4, 2020 by Laura Bullock