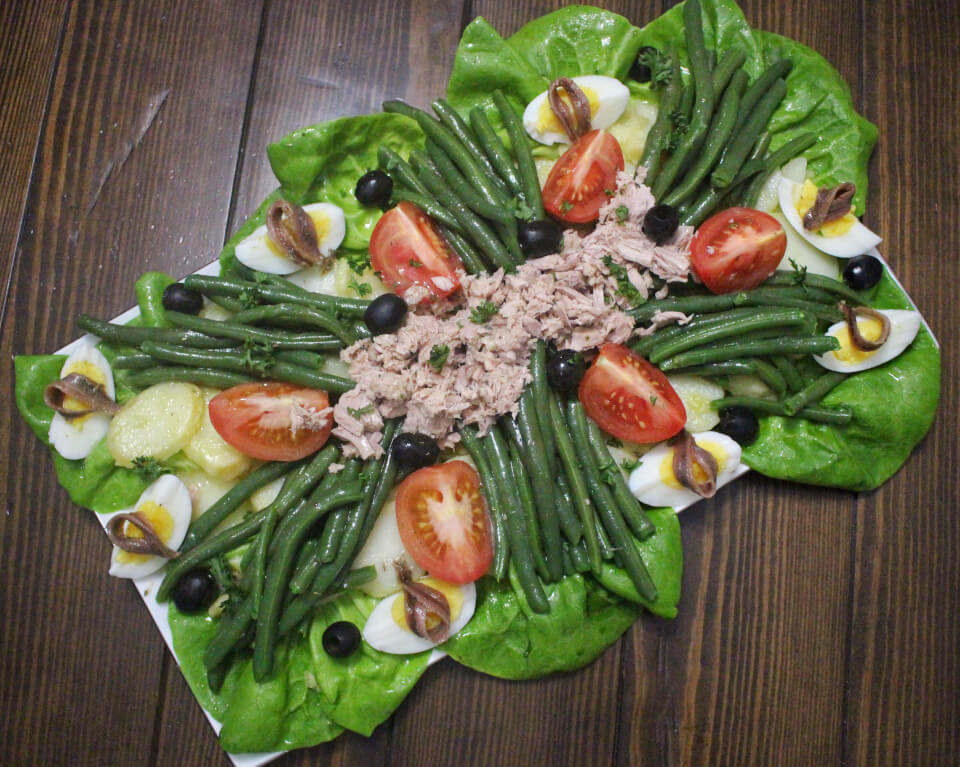 Mastering the Art of French Cooking | Julia Child
Recipes 90-91
- Salade Niçoise [Mediterranean Combination Salad], p. 542 - Sauce Vinaigrette [French Dressing], p. 94
You can buy Julia Child's Mastering the Art of French Cooking which contains these recipes here.
____________________________
Butter Count: +0 TB
Cost: $13.57 [~1.94 per serving]
This is the fifth recipe out of the dreaded Cold Buffet chapter. Honestly, the recipes in this chapter haven't been too bad. I could see myself making the potato salad and the celery root in mustard sauce again. The aspics are approaching quickly though. I am nervous, but I am mostly excited! I will probably have a different opinion once I've done a couple aspics.. Anyways, this Mediterranean Combination Salad is absolutely beautiful. So many bright colors from all of the vegetables make this dish Instagram-worthy. It was a lot of fun to make as well since there are so many different parts.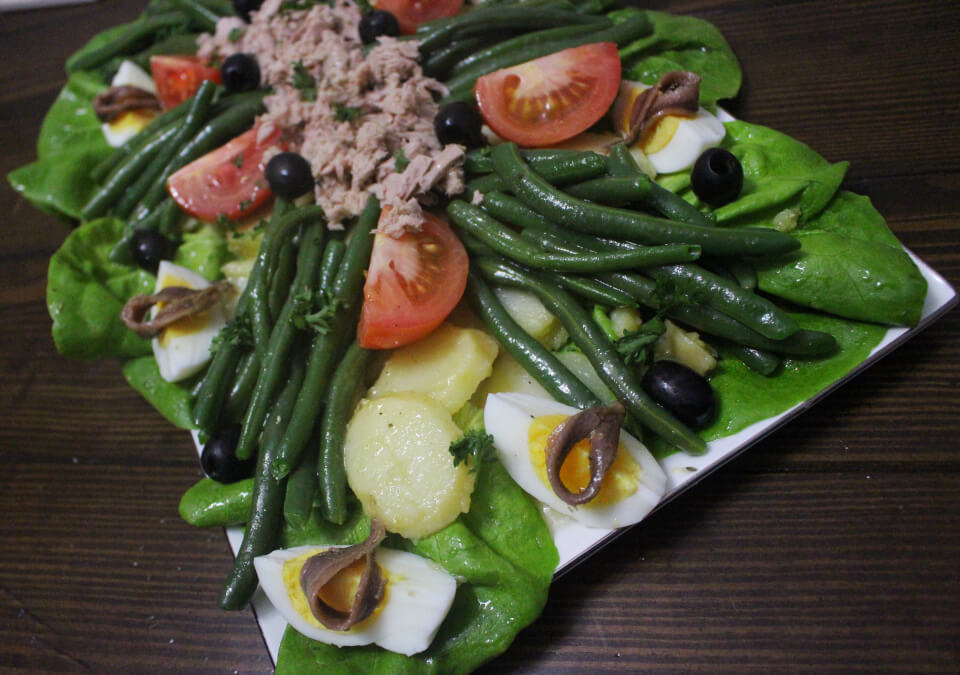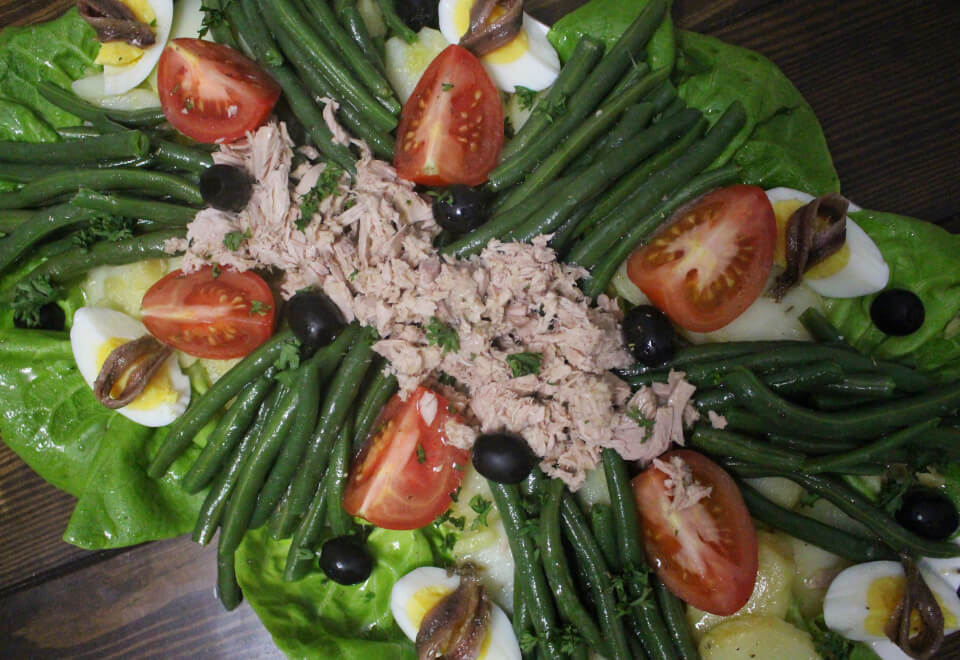 All of the components of the salad can be arranged anyway that you want. This means no rules! Blanched, cold green beans and quartered tomatoes are seasoned with spoonfuls of vinaigrette. This vinaigrette is also known simply as French dressing with herbs. This dressing is very easy and quick to make. Wine vinegar is beat with a little bit of salt and dry mustard. Olive oil is then beat in by droplets and is seasoned with black pepper. Lastly, minced parsley is stirred into the dressing. Boston lettuce leaves are also tossed with vinaigrette and are going to be the base of the salad. Cold French potato salad is arranged at the bottom on top of the lettuce leaves. The green beans, tomatoes, tuna chunks, black olives, hard-boiled eggs, and anchovies are arranged however you like in a beautiful manner. The remaining French dressing is poured over everything, and lastly the salad is sprinkled with minced green herbs. It took me maybe an hour to get everything together for this salad. Would I make it again? Meh, I'm not sure. We just are not big salad people. However, it was fun to get it all together. Now, I would definitely consider making the French dressing again. It tasted like a good high-quality restaurant dressing. Consider this recipe next time you are reaching for that pre-made salad dressing at the store!
You can find these recipes and all the other Julia Child recipes I make in Mastering the Art of French Cooking
Bon appétit!
March 30, 2020 by Laura Bullock