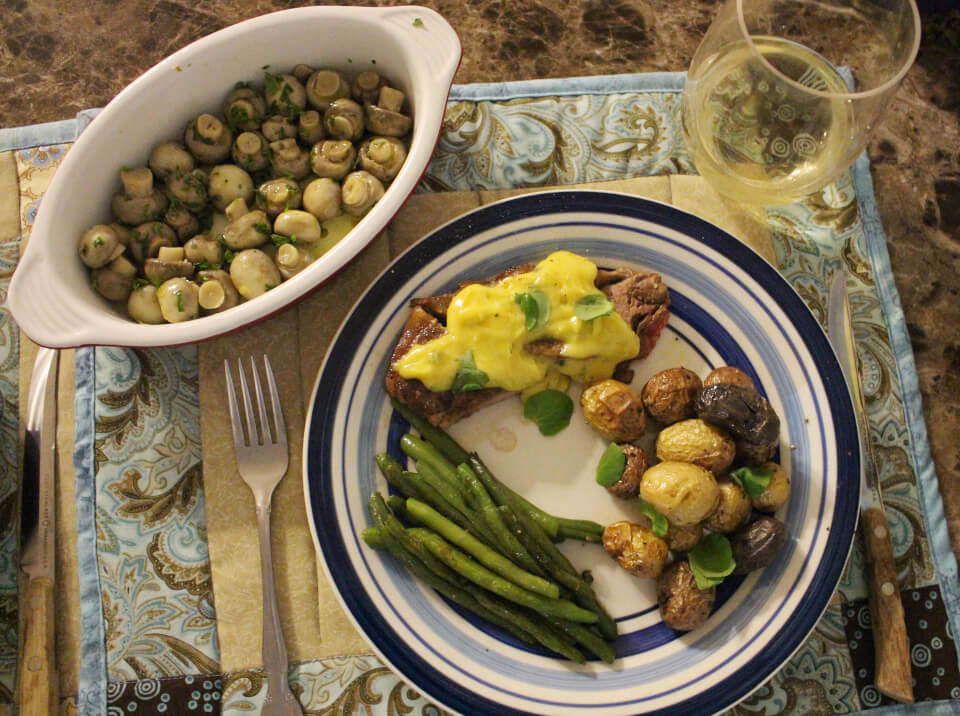 Mastering the Art of French Cooking | Julia Child
Recipes 27-32
- Court Bouillon [The Aromatic Broth], p. 536 - Champignons à la Grecque [Mushrooms à la Grecque], p. 537 - Bifteck Sauté with Béarnaise Sauce [Pan-broiled Steak with Béarnaise Sauce], p. 295 - Sauce Béarnaise [Béarnaise Sauce], p. 84 - Haricots Verts Blanchis [Blanched Green Beans- Preliminary Cooking], p. 443 - Haricots Verts à l'Anglaise [Buttered Green Beans I], p. 444
You can buy Julia Child's Mastering the Art of French Cooking which contains these recipes here.
____________________________
Butter Count: +16 TB
Cost: $36.03 [~$6.01 per serving]
- Pan-broiled Steak with Béarnaise Sauce= $21.76 [4-6 servings] - Mushrooms à la Grecque= $8.33 - Buttered Green Beans I= $5.94 [6-8 servings]
A meal fit for a king! This was another one of those meals that I was completely exhausted by the end of the whole process (planning, list making, grocery shopping, prep, cooking, eating, dishes). I tip my hat to anybody that makes these sorts of meals on a regular basis because it's hard work! But as always, worth it.
The first thing I made with this meal were the mushrooms. These mushrooms are actually in the Cold Buffet chapter, not the Vegetable chapter. There are many different varieties to this recipe using many different types of vegetables but I stuck to my rules and cooked the one that actually had a recipe list associated to it. So mushrooms it is! The first step is making the aromatic broth. This was a super fun process. I got to make a cheesecloth sack full of herbs!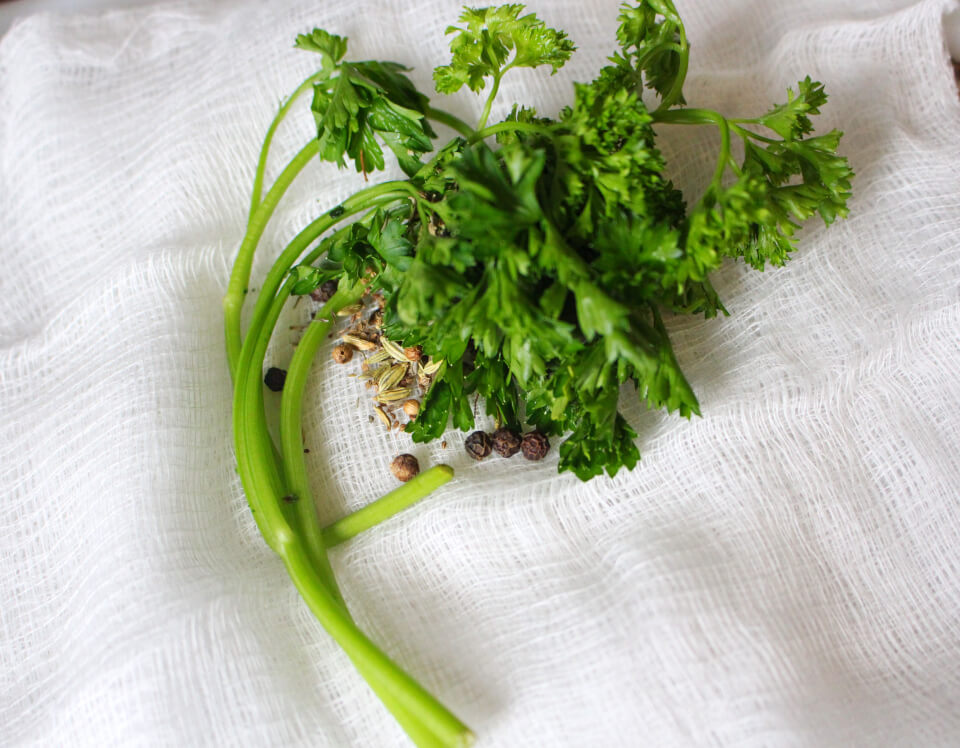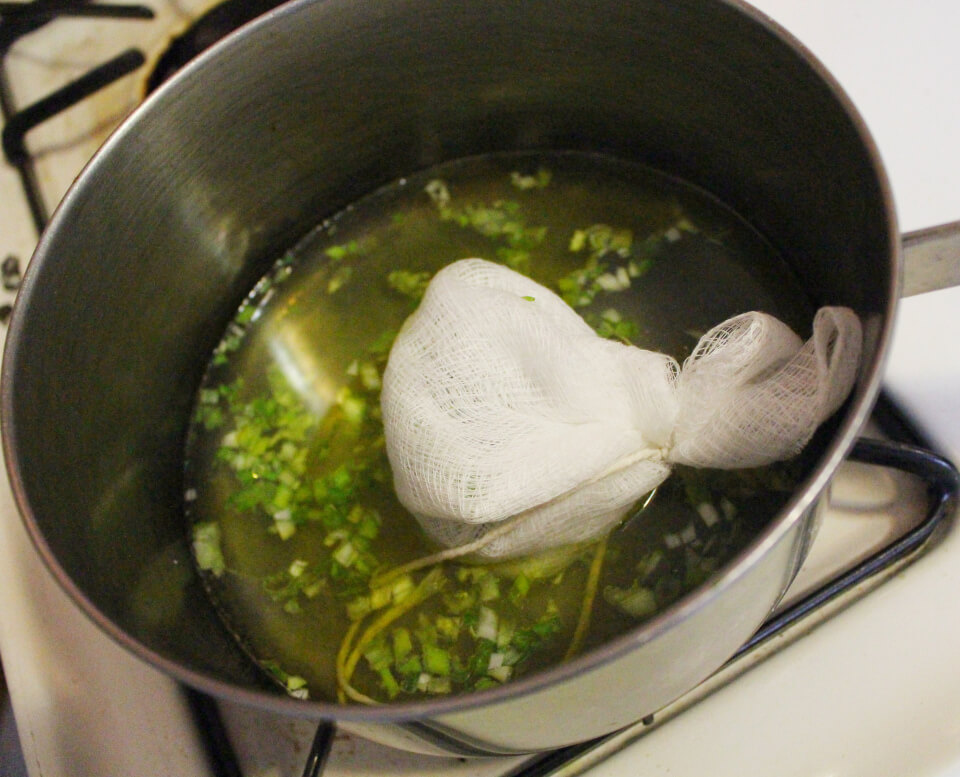 This little sack of herbs (parsley, celery seeds, fennel seeds, thyme, peppercorns, and coriander seeds) will make a beautifully tasting broth that the mushrooms will soak in. Alongside the cheesecloth bag is water, olive oil, salt, and green onions.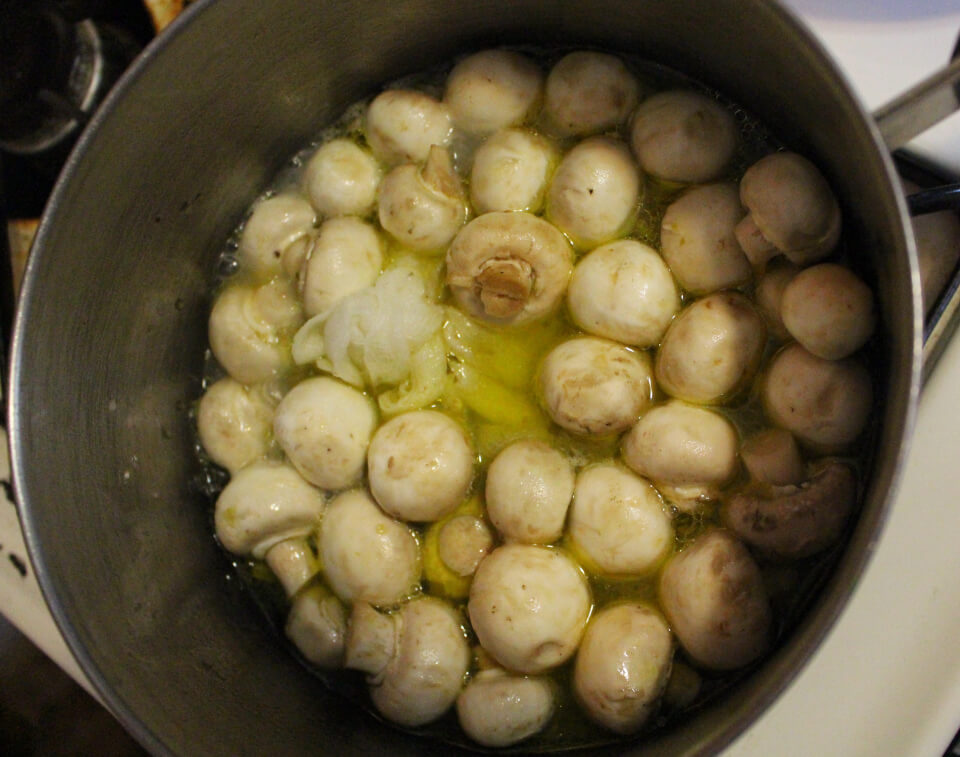 After the aromatic broth is done, the mushrooms are simmered in the broth. Once the mushrooms are done cooking, the broth is boiled down to a syrup. The mushrooms and the broth are placed in a dish in the refrigerator because they are served cold! They work well as hors d'oeuvre or you could add them to other vegetables for a composed salad.
Next up.. green beans! Before you cook the beans, you must give them a preliminary blanching in boiling salted water. They will be boiled until tender or almost tender. This step "always produces a fine, fresh, green bean of perfect texture and flavor." I decided to make a buttered bean. It's a simple process- put the hot beans in a saucepan to evaporate their moisture and toss with salt/pepper. The butter is added once the beans are already in the serving dish. Served at once!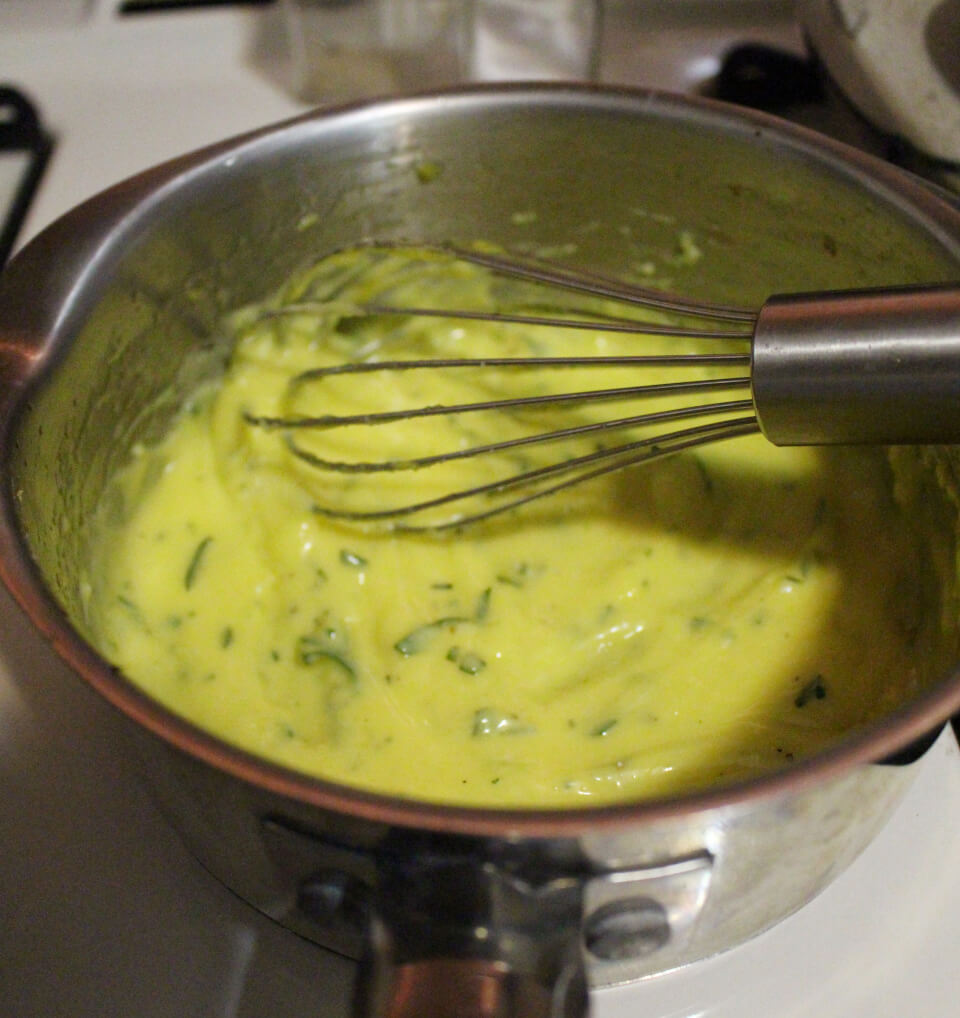 Sauce-making was next on my agenda. This is a béarnaise sauce, and it accompanies the steak. I like to call it Hollandaise sauce's alcoholic cousin. The technique is very similar to hollandaise. First, the reduction of wine vinegar, dry white wine, shallots, herbs, and seasonings. Then the sauce- thicken the egg yolks by beating, strain reduction into egg yolks, add cold butter, heat over low heat, add melted butter, correct seasoning, and add in tarragon. And BAM! You have a super fancy French sauce that will be sure to impress anybody sitting at your table.
The last step was pan-broiling the steak. The steak was sautéed just like the previous steaks I have made. After the steak is medium-rare, the pan is deglazed with wine and reduced. This will then be mixed into the béarnaise sauce. And there you have it! The meal is served with potatoes and fresh water-cress.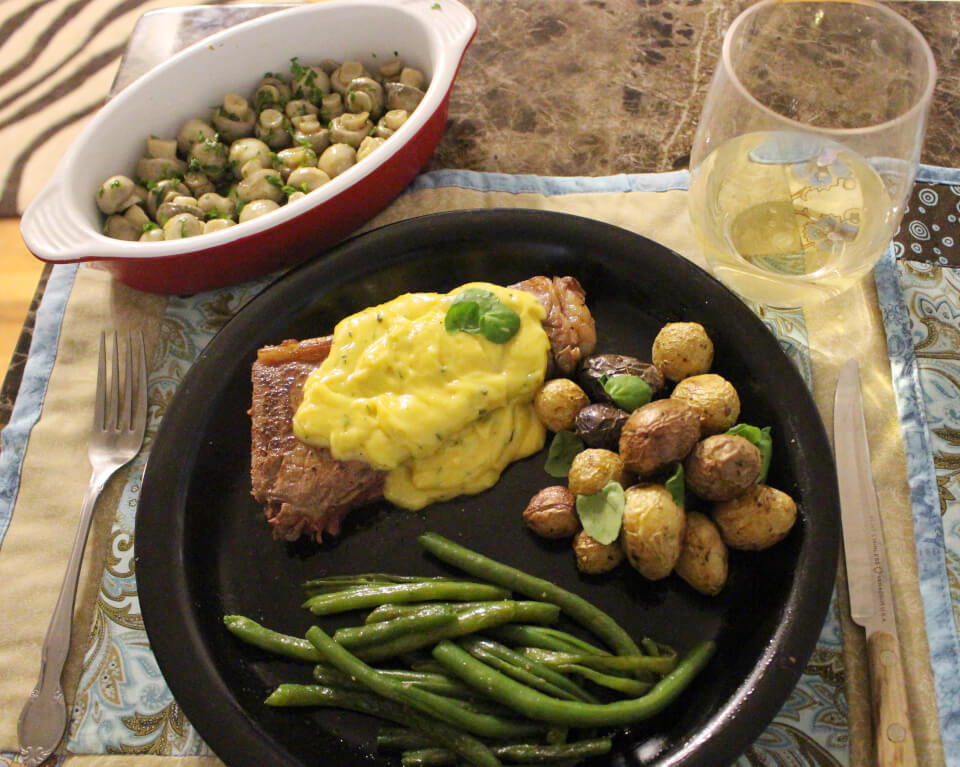 You can find these recipes and all the other Julia Child recipes I make in Mastering the Art of French Cooking
Bon appétit!
May 24, 2019 by Laura Bullock