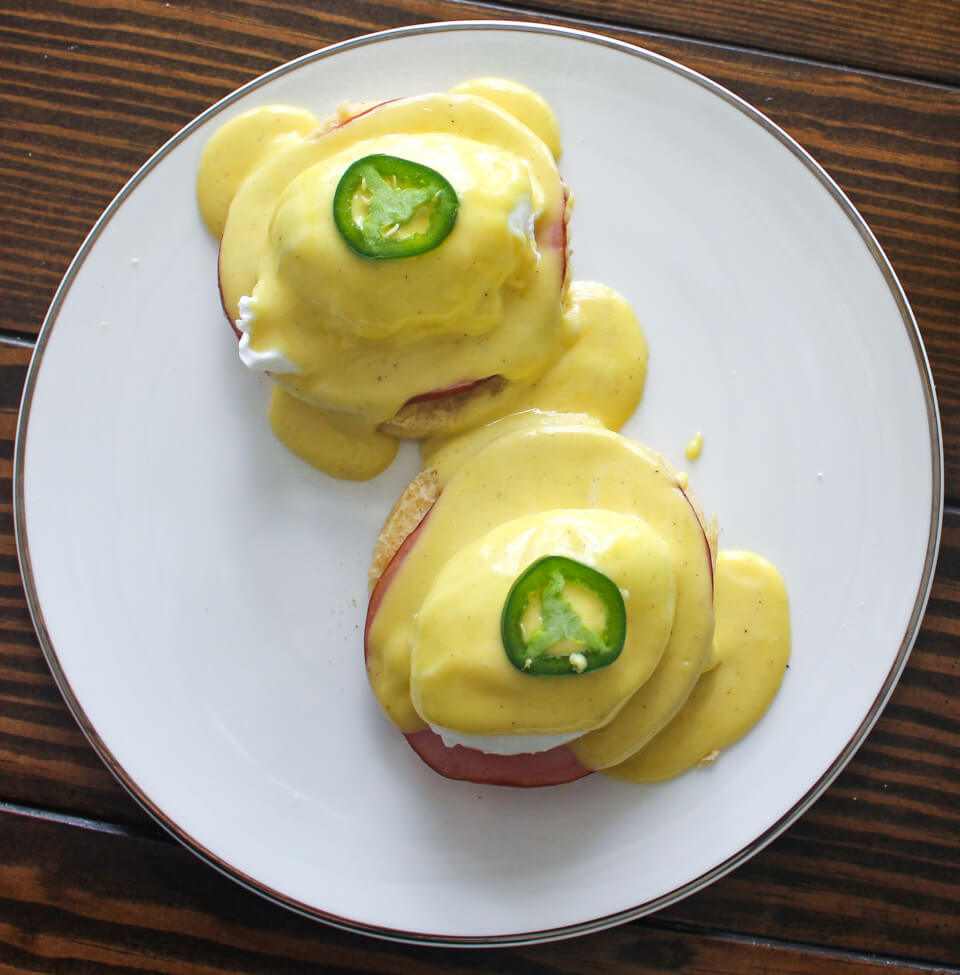 Mastering the Art of French Cooking | Julia Child
Recipe 143
- Hollandaise Sauce Made in the Electric Blender, p. 81
You can buy Julia Child's Mastering the Art of French Cooking which contains these recipes here.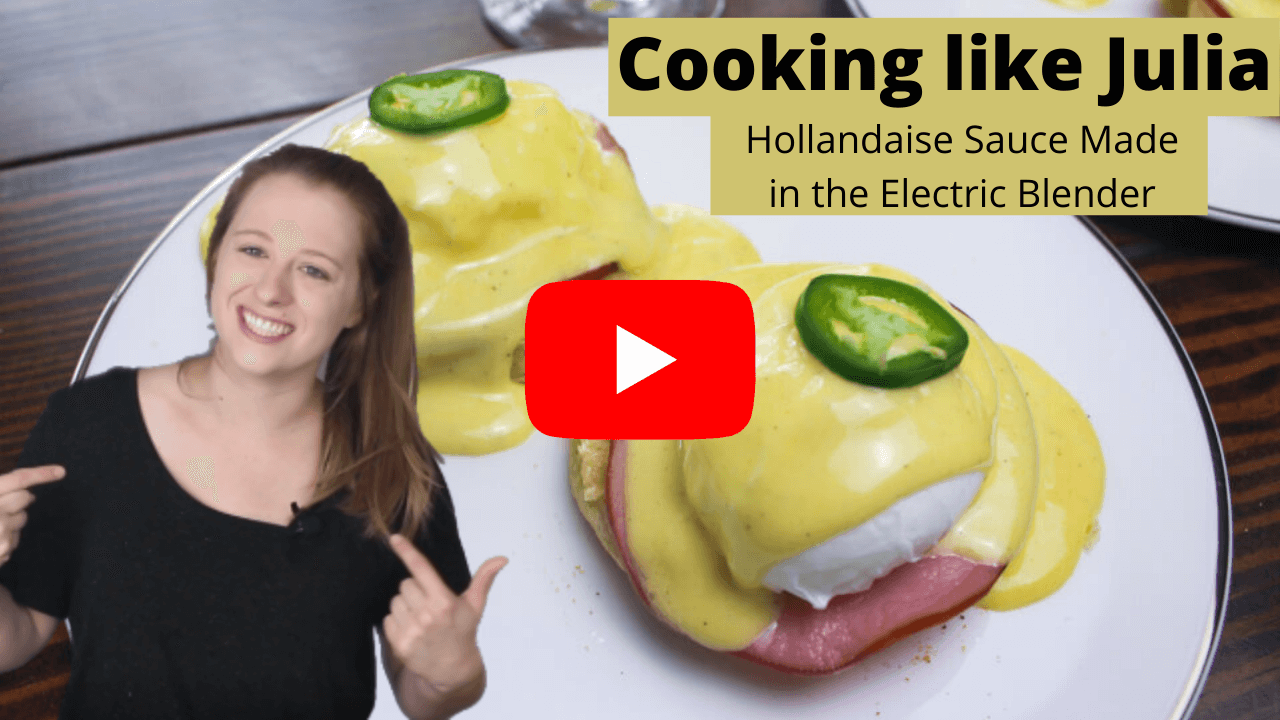 You can watch me make this recipe for the first time on my YouTube channel here.
Butter Count: +8 TB
Cost: $1.96 [~$0.98 per serving]
There's a handful of pages in this cookbook that I think are worth every cent (and much more) of what this book costs. The Hollandaise section consist some of those pages. I could talk all day about this French mother sauce to you, but it would not be anywhere near the description Julia has on those four pages. So go grab your copy off of your bookshelf, go buy it at a book store, or borrow it from your local library and read those pages. And then read them again… and again. Then go into your kitchen and marry those egg yolks and butter together to create one of the best tasting things known to man.
LAURA'S RATING: 9
BRIAN'S RATING: 9
Honestly, I almost gave this recipe a ten because it's amazing, almost foolproof, simple, and quick to make. However, there's something so satisfying about making a sauce by hand that I think it the blender version doesn't quite deserve the ten that the by-hand version received. I am also fairly confident that I may could have tasted a difference if I had the by-hand version alongside the blender version. Julia does say that the blender variety can lack quality due to complete homogenization. I served my Hollandaise sauce poured over a homemade jalapeno cheddar English muffin, piece of Canadian bacon, and a poached egg and topped with a slice of jalapeno for a spicy Eggs Benedict. It sure was good!
COOKING PROCESS:
Okay, this recipe is actually dangerously easy. It has me wanting to eat an entire stick of butter every single weekend. First, put your egg yolks, salt/pepper, and lemon juice in a blender and give it a whirl for a couple of seconds. While blending at a high speed, pour in melted butter in a thin stream of droplets. Once about two-thirds of the butter has been added, the sauce will begin to thicken. Finish putting in the rest of the butter, and now you have yourself some Hollandaise sauce!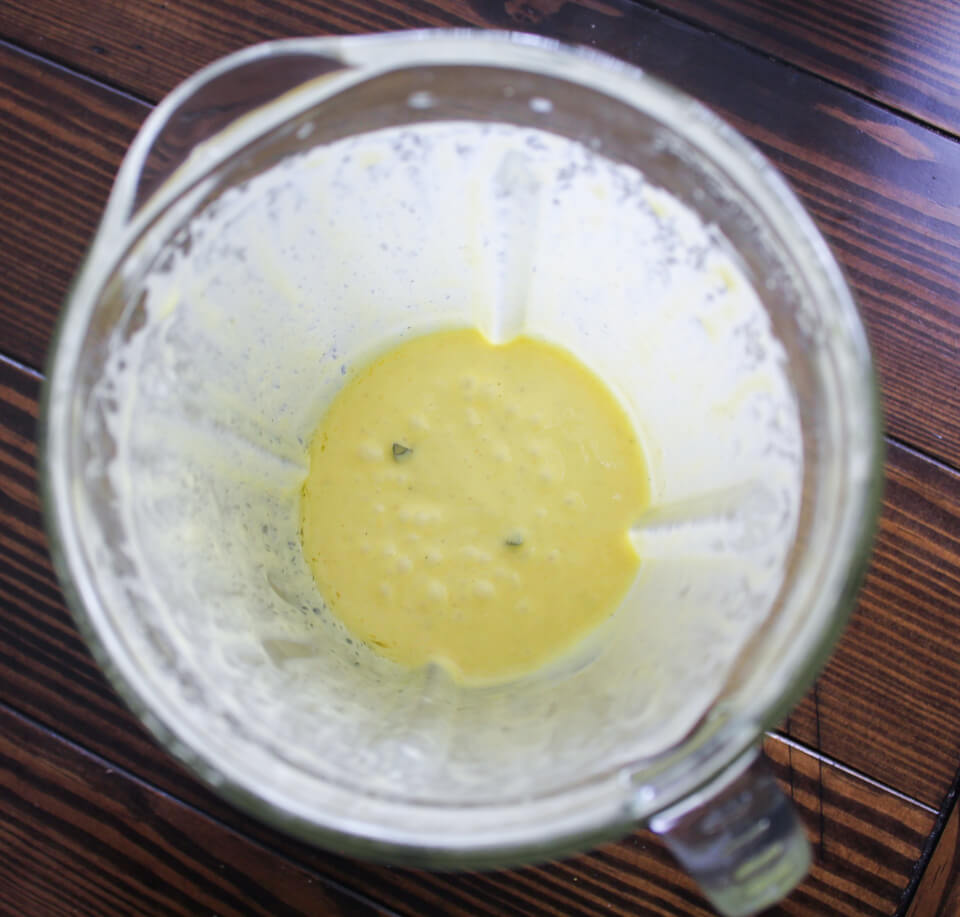 Now just throw some Canadian bacon on an English muffin, poach an egg, and grab your mimosa. Brunch is served!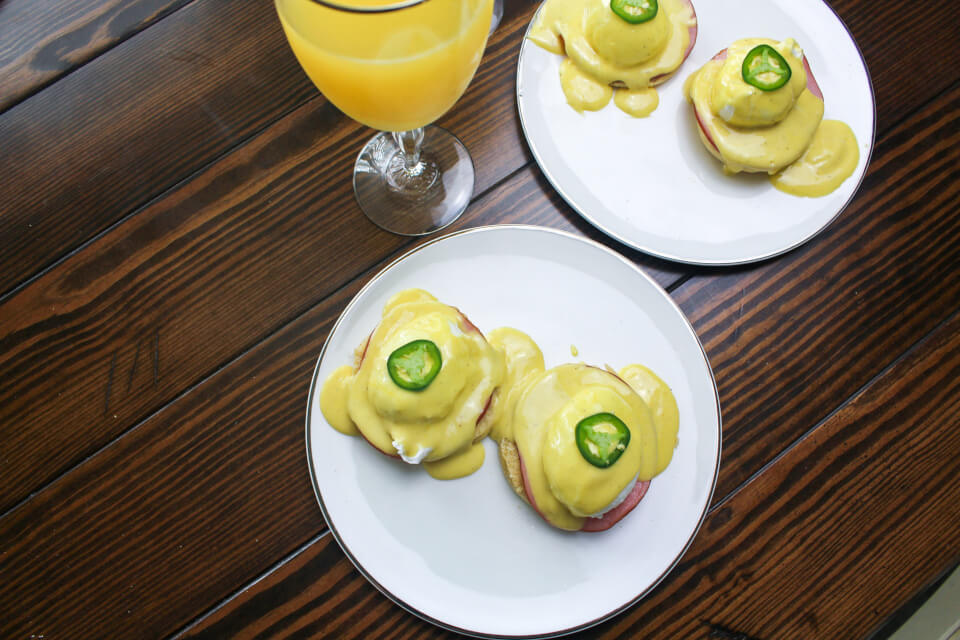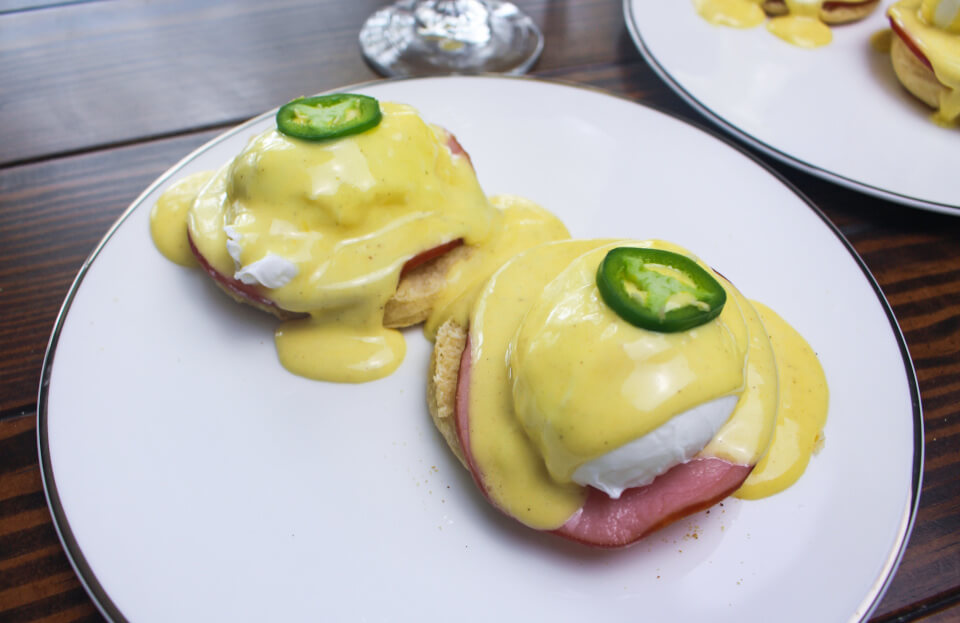 You can find these recipes and all the other Julia Child recipes I make in Mastering the Art of French Cooking
Bon appétit!
September 18, 2020 by Laura Bullock