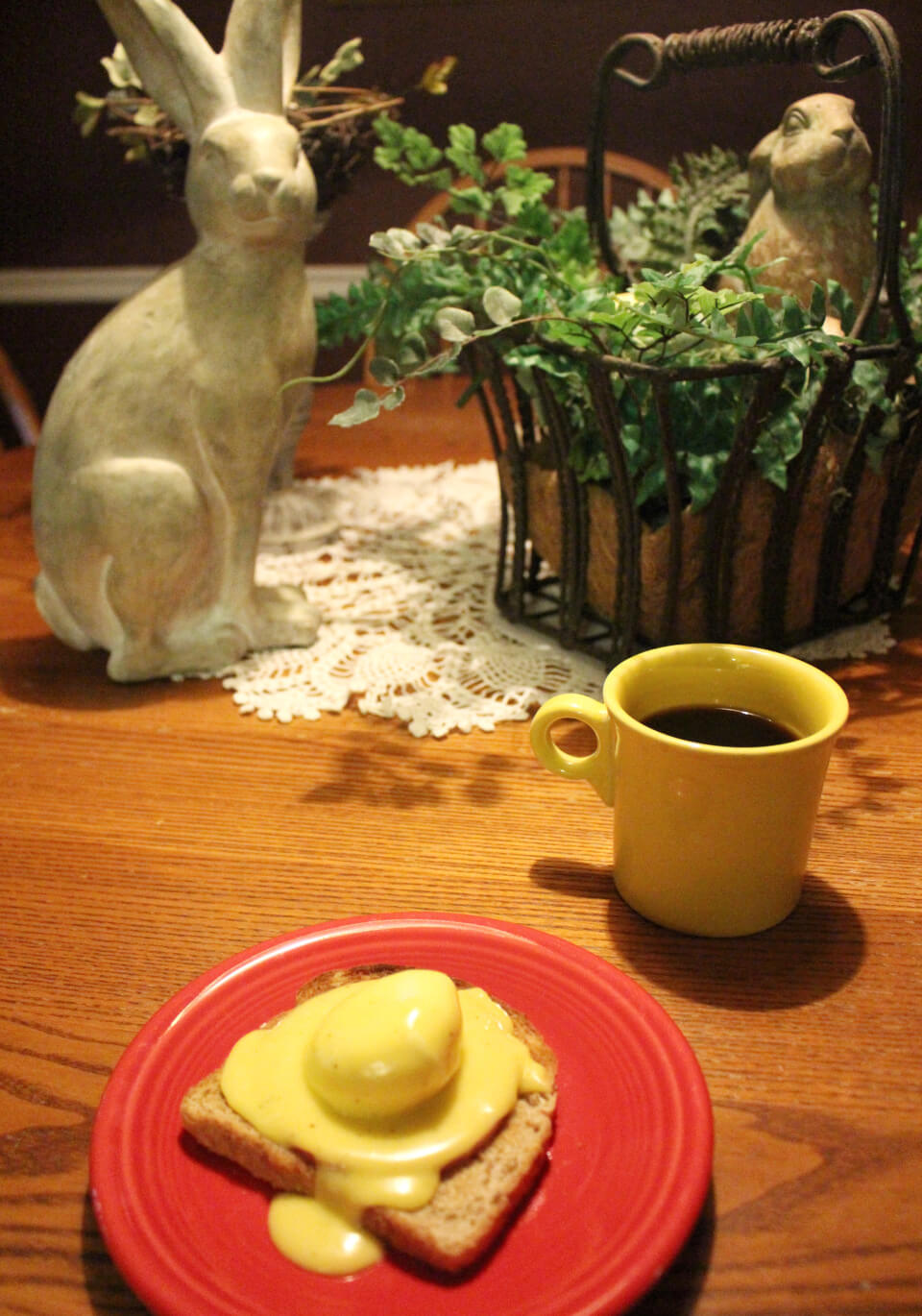 Mastering the Art of French Cooking | Julia Child
Recipes 24-25
- Sauce Hollandaise [Hollandaise Sauce; Egg Yolk and Butter Sauce flavored with Lemon Juice], p. 79 - Oeufs Pochés [Poached Eggs], p. 116
You can buy Julia Child's Mastering the Art of French Cooking which contains these recipes here.
____________________________
Butter Count: +18 TB
Cost: $2.89 [~$0.72 per serving]
- Sauce Hollandaise= $2.54 [4-6 servings] - Poached Eggs= $0.35 [4 eggs]
I poached eggs! Successfully! I have tried to poach eggs before, and it was a fail. Then, we poached eggs for Christmas morning once, and they turned out beautifully… because we used a poacher. Today, I was bound and determined to poach these eggs without help. Julia walks you through the poaching egg process perfectly. These are my favorite kind of recipes in the book- ones where she takes a 'complicated' task and turns it into something so simple with her word choices. Really, if you want to learn the basics of cooking, go get this book now. It's worth every penny.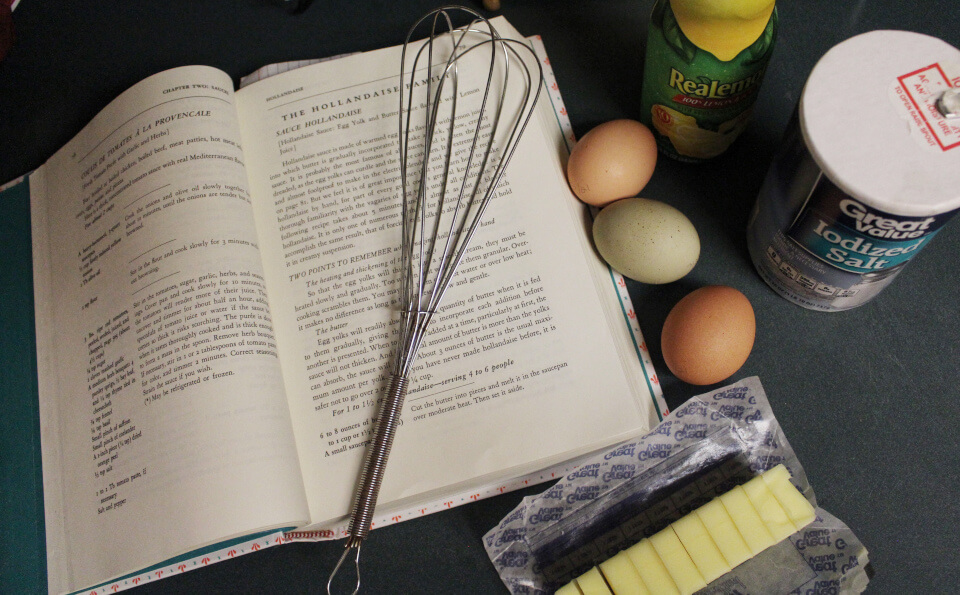 Luckily, I am still at my parent's house on spring break so that means I got to use super fresh eggs. Right from the coop! One important note when poaching eggs is that you want your eggs to be really fresh. An un-fresh egg is "unpoachable because the white trails off in wisps in the water leaving the yolk exposed." Also, one tablespoon of vinegar per quart of water really helps as well and keeping the water at the barest simmer. I didn't get any pictures of the process because I didn't want to get distracted. It was worth it because the eggs turned out perfect.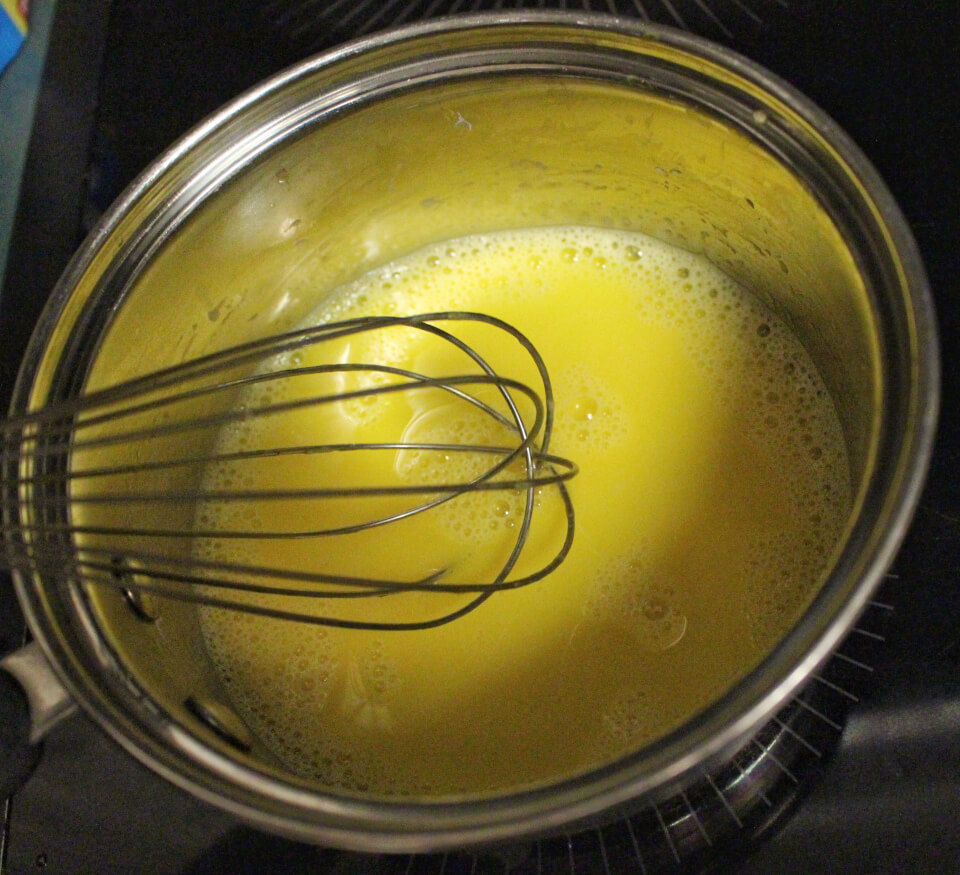 I next made a hollandaise sauce. I love hollandaise sauce. I remember the first time I had it a few years ago, and I haven't stopped thinking about it since. So buttery and so good. This is another one of those recipes- Julia's words walk you through the whole process as if she is standing right beside you. The technique of hollandaise is key. "We feel it is of great importance that you learn how to make hollandaise by hand, for part of every good cook's general knowledge is a thorough familiarity with the vagaries of egg yolks under all conditions." I could walk you through the process, but I know I couldn't do it justice. The general idea is beating egg yolks and adding butter (but not more than what the yolks can absorb and all while not scrambling the eggs). Really though, go get this cookbook for all the recipes but especially these two.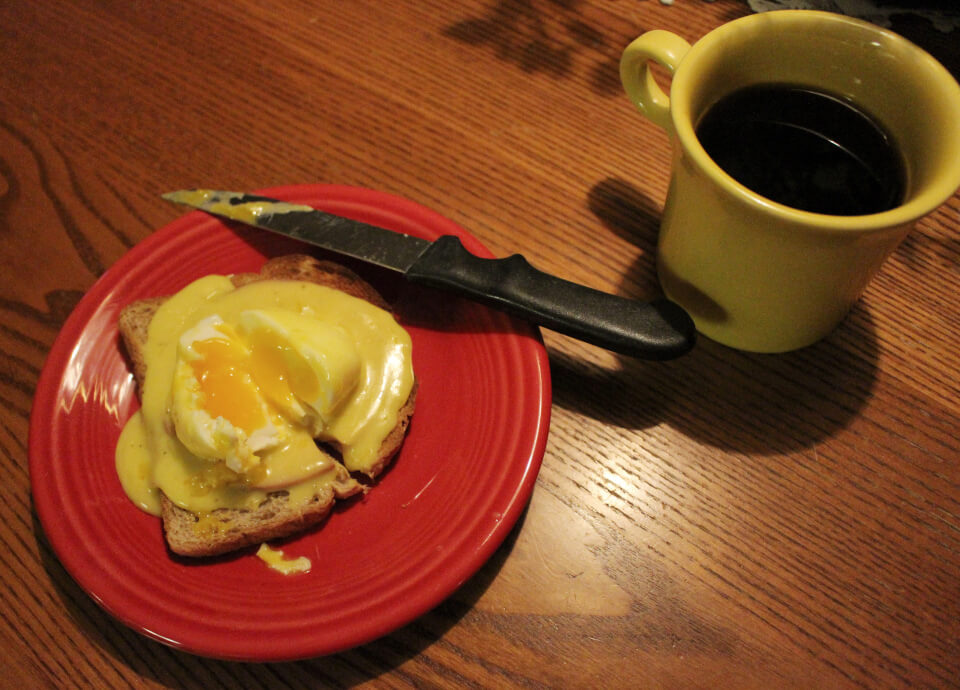 You can find these recipes and all the other Julia Child recipes I make in Mastering the Art of French Cooking
Bon appétit!
May 16, 2019 by Laura Bullock