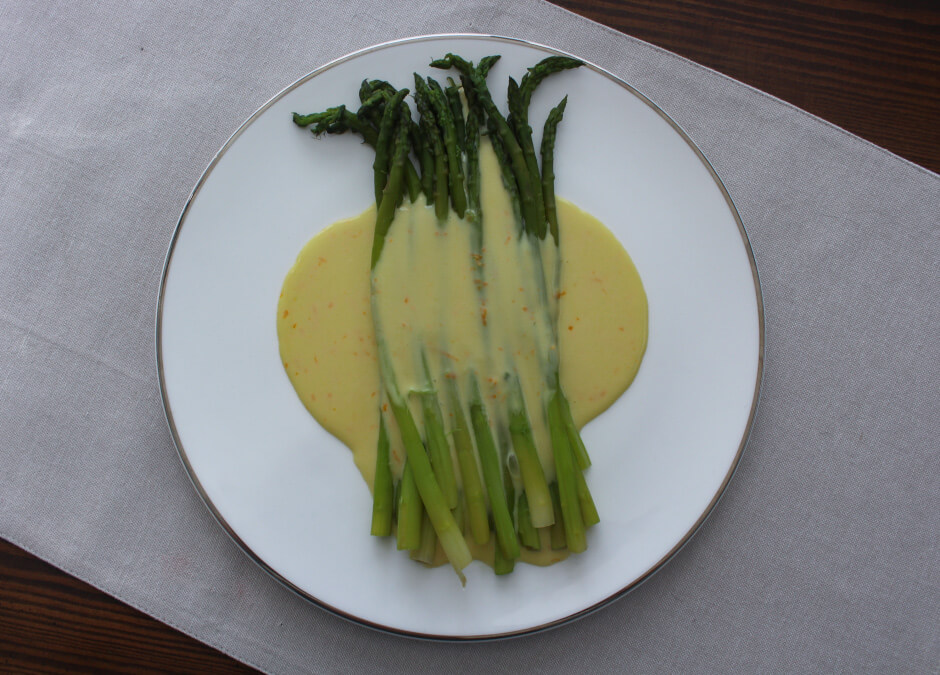 Mastering the Art of French Cooking | Julia Child
Recipes 161-162
- Sauce Maltaise [Orange-flavored Hollandaise], p. 83 - Asperges au Naturel [Boiled Asparagus], p. 436
You can buy Julia Child's Mastering the Art of French Cooking which contains these recipes here.
You can watch me make this recipe for the first time on my YouTube channel here.
Butter Count: +13 TB
Cost: $7.63 [~$1.91 per serving]
This may have been one of the biggest letdowns since starting this project. I remember people talking about the orange-flavored hollandaise on top of asparagus, and I remember reading about it in the cookbook. I have been looking forward to it for some time now. However, I couldn't get through many bites of this dish before I just accepted that this wasn't for me.
LAURA'S RATING: 3
BRIAN'S RATING: 4
The orange flavor in the hollandaise is strong. Hollandaise sauce is one of my favorite things, but with all that orange flavoring I could hardly tell that this was a Hollandaise. It tasted like orange sherbet to me. And orange sherbet on top of boiled asparagus- no, thank you. Each recipe on their own was okay, but together is when I could barely stomach it. I'm not sure what this orange hollandaise would be good on, but I can't get behind the asparagus and broccoli recommendations that Julia makes.
COOKING PROCESS: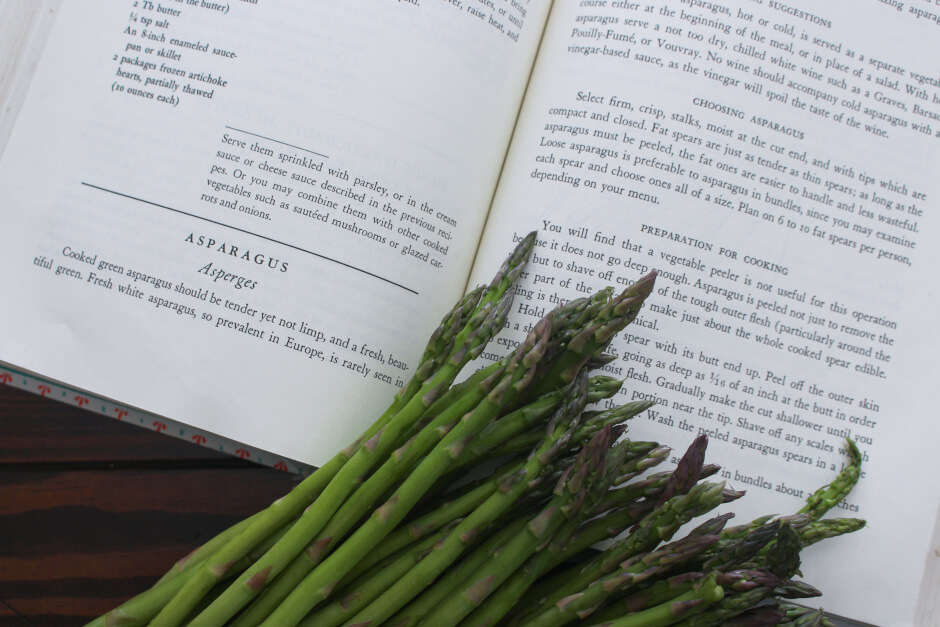 First, Julia says you must peel your asparagus to get rid of that tough skin at the bottom of the stalk. I never in my life have peeled asparagus. In fact, one of the reasons we buy asparagus is because it is so easy to prepare. I was absolutely awful at peeling. I was using a small sharp knife like Julia says so I don't know if I my asparagus was too little or what, but I struggled a great deal with this task. I planned on having four bundles of asparagus. After peeling the stalks, I decided one bundle was enough.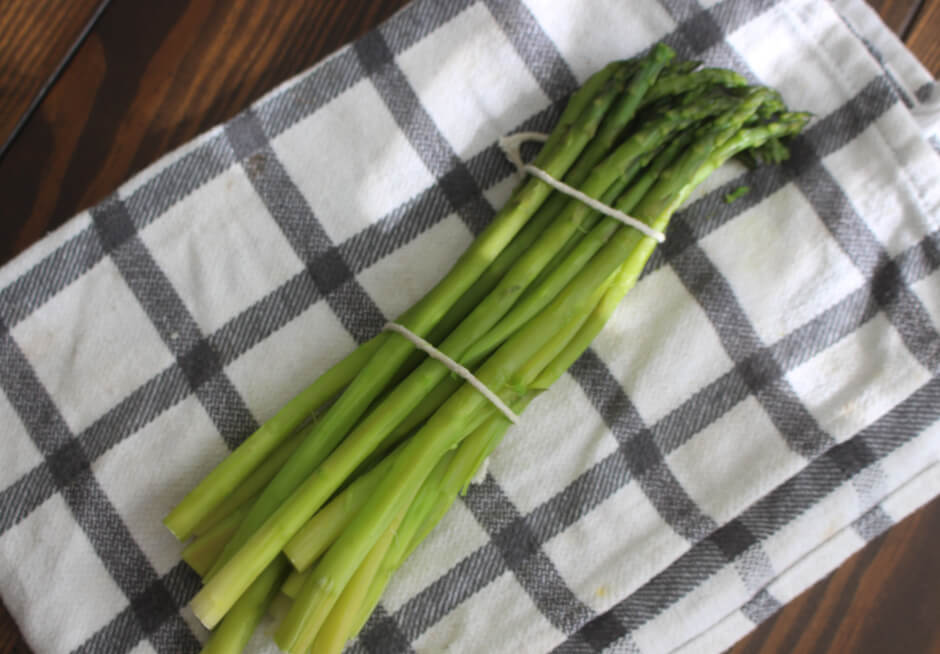 After peeling, the asparagus is really simple. Boil the bundles in salt water for 12-15 minutes until the bottom of the stalks are tender. It is kept wrapped in a napkin until ready to be served.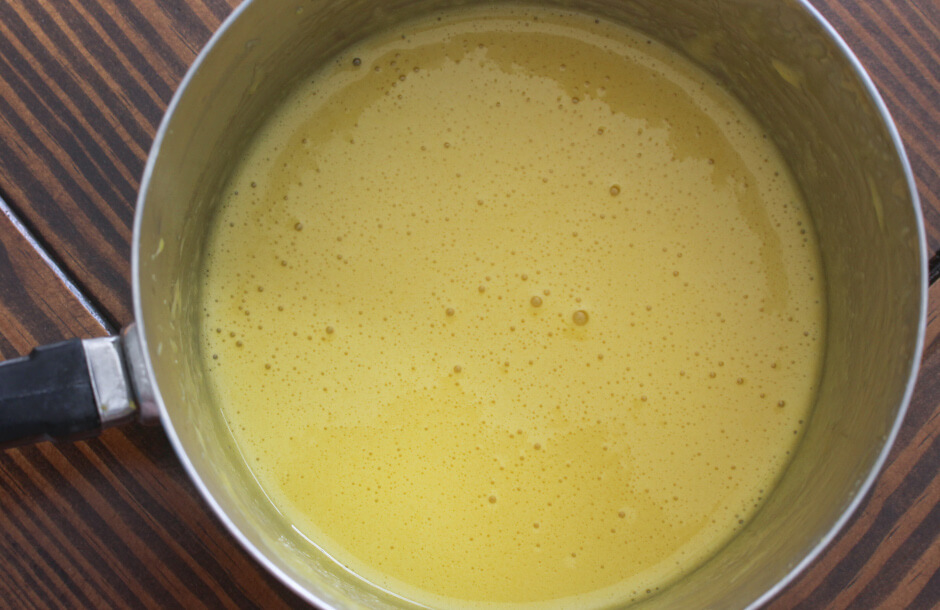 The hollandaise is the made in the exact same why as traditional Hollandaise sauce with three exceptions. When adding lemon juice at the beginning, orange juice is also added. The last two ingredients are more orange juice and grated orange peel which are beaten into the sauce at the very end. You can watch every single step of making a Hollandaise by hand in my video here.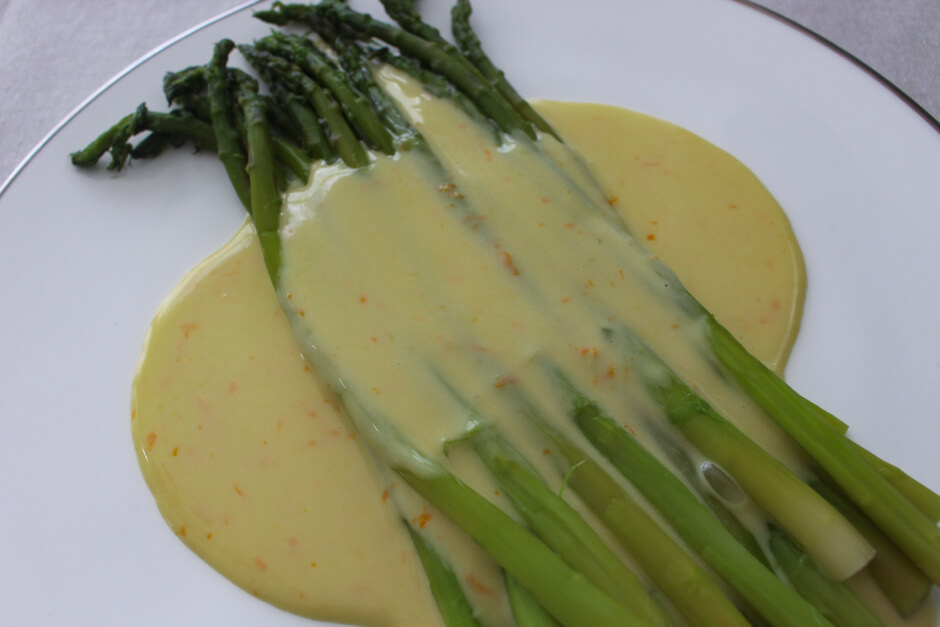 Have you had orange Hollandaise with a vegetable before? Let me know in the comments below! I'm now really intrigued to try regular Hollandaise on asparagus. I think I would like that much more.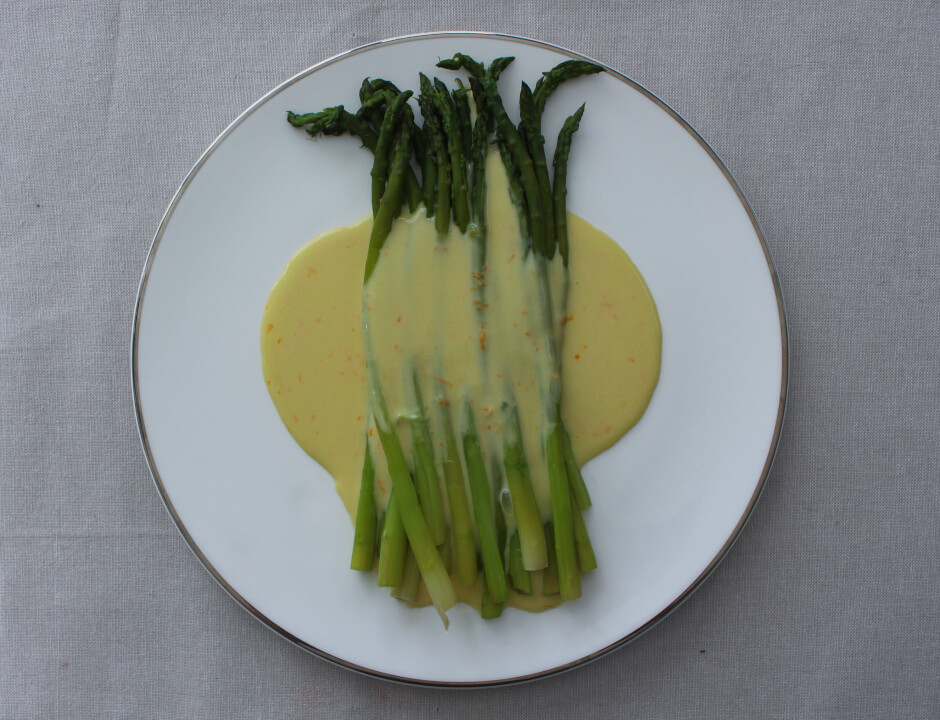 You can find these recipes and all the other Julia Child recipes I make in Mastering the Art of French Cooking
Bon appétit!
January 18, 2021 by Laura Bullock