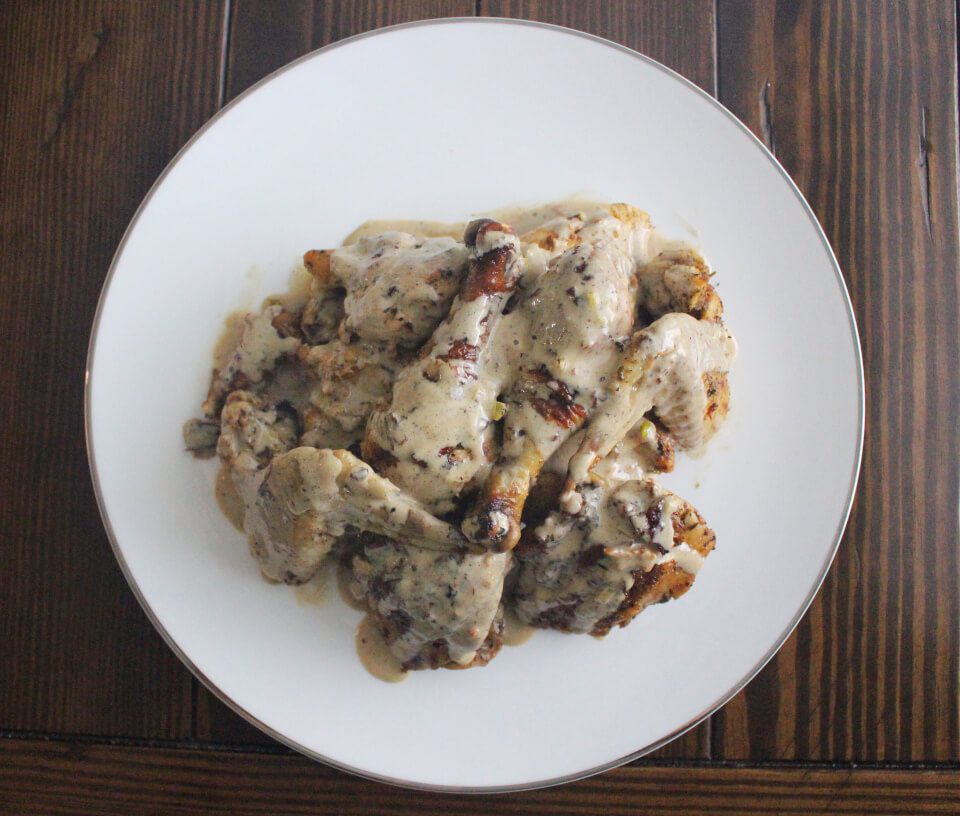 Mastering the Art of French Cooking | Julia Child
Recipes 132-134
- Poulet Sauté à la Créme [Deglazing Sauce with Cream], p. 256 - Concombres à la Mornay [Cucumbers with Cheese Sauce], p. 501 - Sauce Mornay [Cheese Sauce], p. 61
You can buy Julia Child's Mastering the Art of French Cooking which contains these recipes here.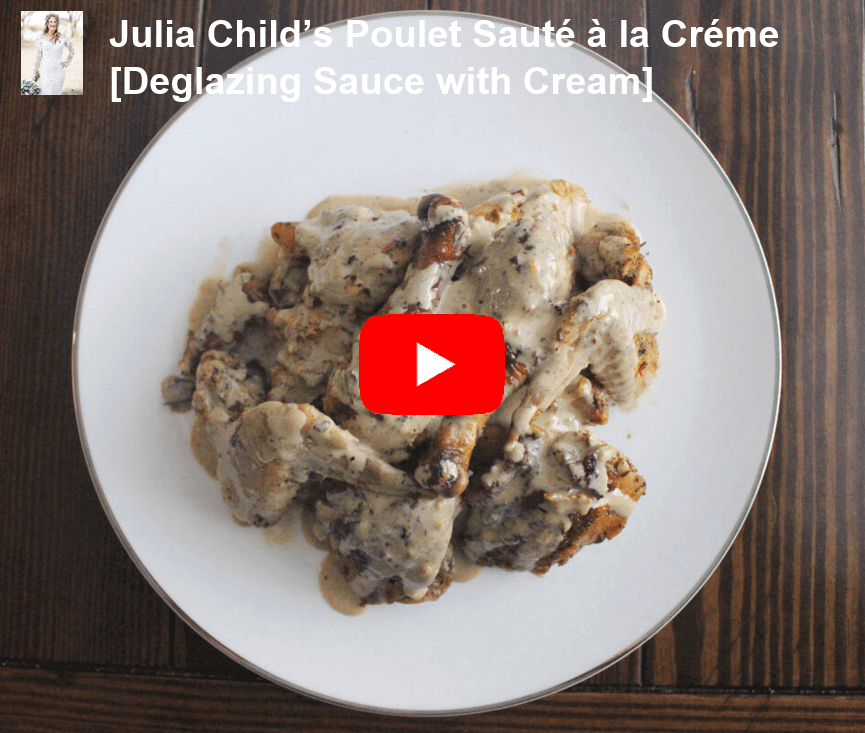 You can watch me make this recipe for the first time on my YouTube channel here.
Butter Count: +15 TB
Cost: $12.56 [~$2.09 per serving]
- Deglazing Sauce with Cream= $5.77 [4-6 servings] - Cucumbers with Cheese Sauce= $6.79 [6 servings]
Okay, here's another one of those recipes where we take something that was absolutely amazing, a flawless recipe, and make it even better. How will we do that? Well add cream, of course! This is the EXACT same recipe as the previous sautéed chicken so check out that blog post if you are interested in a good classic chicken recipe. The only difference here is in the sauce. We will trade out a cup of brown chicken stock for a cup of whipping cream. We will still scrape up all that flavor at the bottom of the pan and pour the sauce ALL over the chicken pieces, but this time it is creamy! As for the cucumbers, I'll just say that you are missing out if you have not tried Julia's baked cucumbers yet. I will not say they are the best recipe in the book, but they are the most surprising. If you like zucchini then you will like baked cucumbers. They are simple, tasty, and fresh. This time around I covered them with cheese sauce and boy are they RICH. I mean wow. I almost like them more without the cheese sauce, but I guess that would just depend how I'm feeling that day.
RATING:
I'll give the deglazing sauce with cream a 7. It was really good. The chicken is cooked to perfection and the creaminess of the sauce makes the chicken finger lickin' good- no doubt! Whether it's better than the master recipe is up to you to decide and just depends on your personal taste. Whichever sauce you choose is bound to be packed with flavor. The cucumbers get a 6. Like I mentioned, they are very rich and cannot imagine somebody being able to eat a large serving of them. However, they are still really good, and I would never pass up eating baked cucumbers whether they are covered in cheese sauce or not. The cheese sauce gets a 10 because it's a classic sauce. The recipe in this book is foolproof, makes a great sauce, and is rich just like it should be (just don't let your milk boil over- not that I would know anything about that….).
COOKING PROCESS:
Both the deglazing sauce and cucumber recipes are very similar to their master recipes. Like mentioned previously, the chicken is the same except a cup of stock in switched out for a cup of cream for the sauce.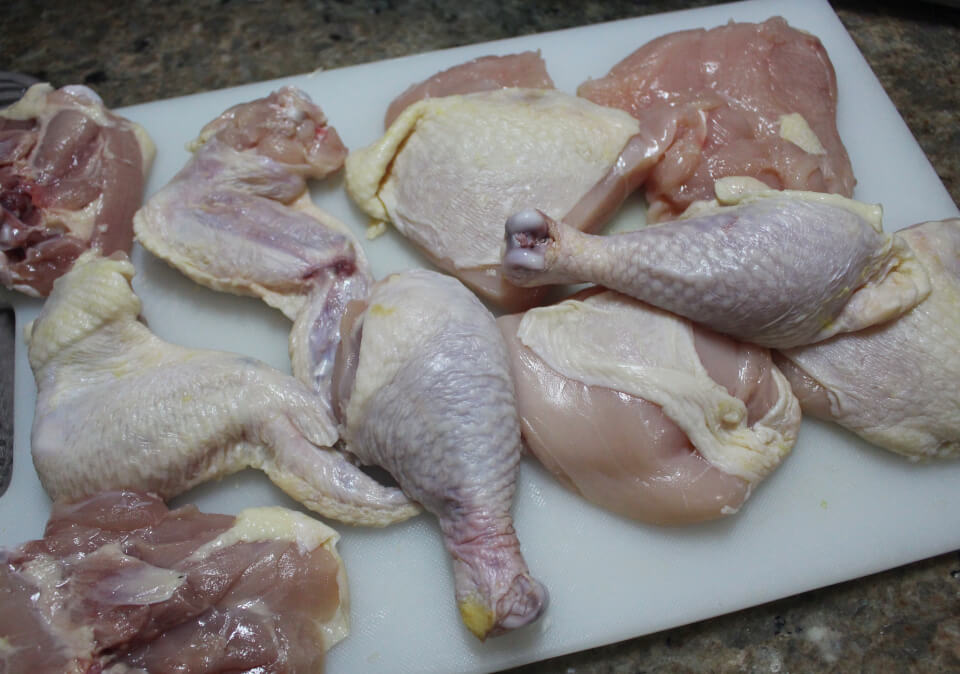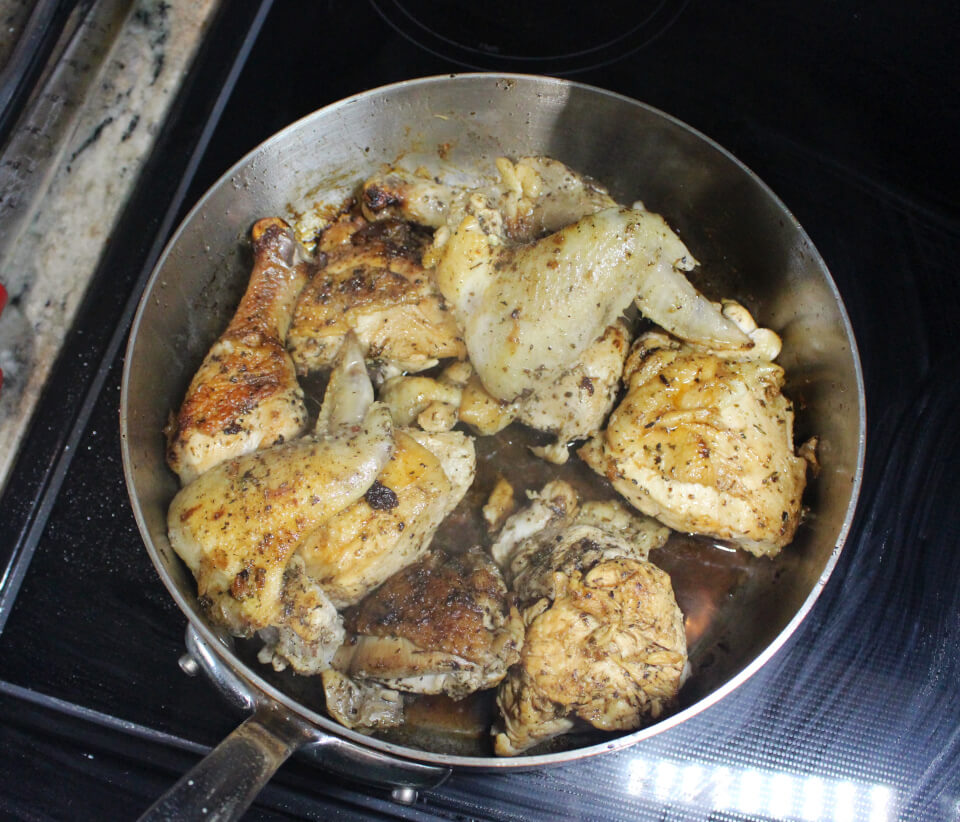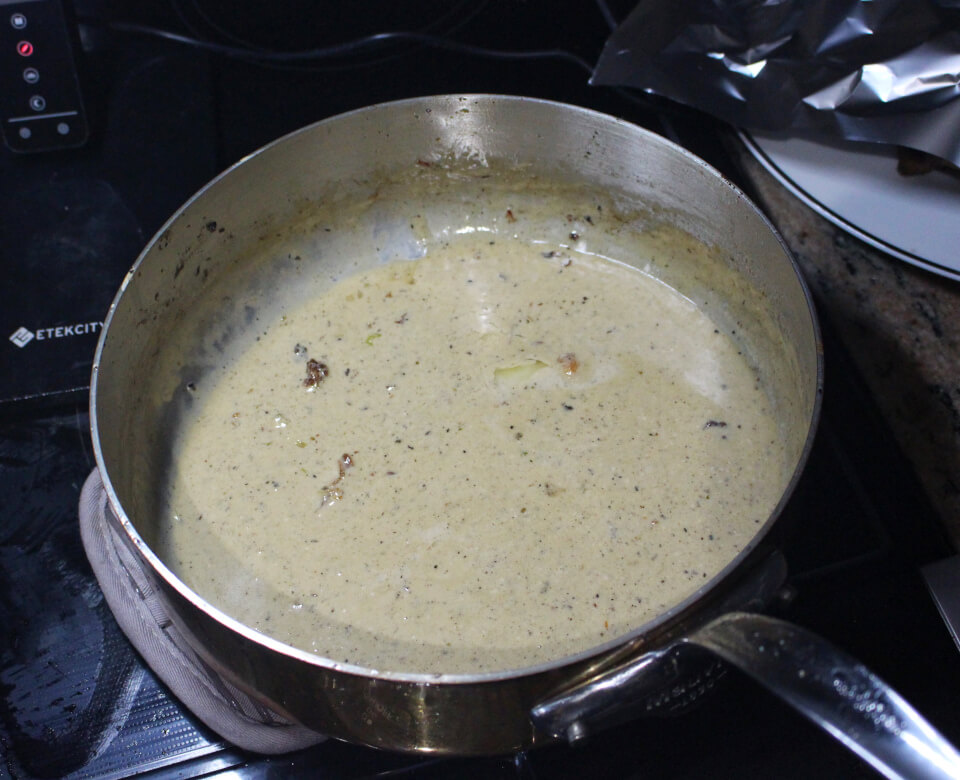 The cucumbers are the same except they get folded in with cheese sauce, topped with Swiss cheese, dotted with butter, and broiled for a couple minutes to delicately brown the top. To read about the master recipes, you can click these links- sautéed chicken and baked cucumbers.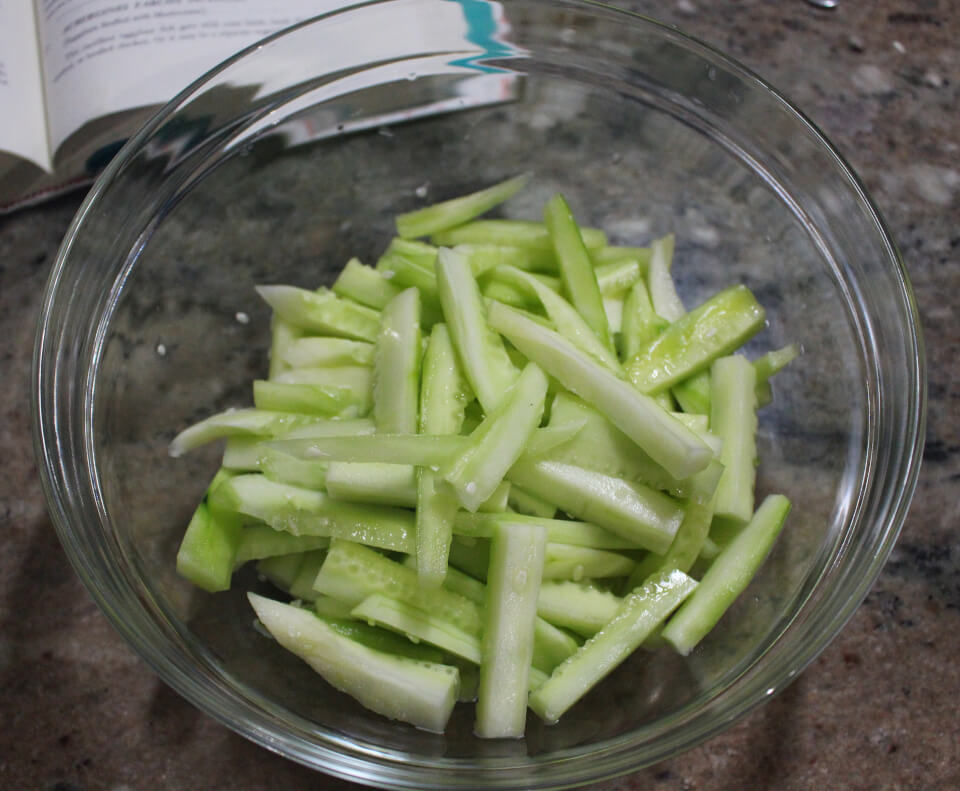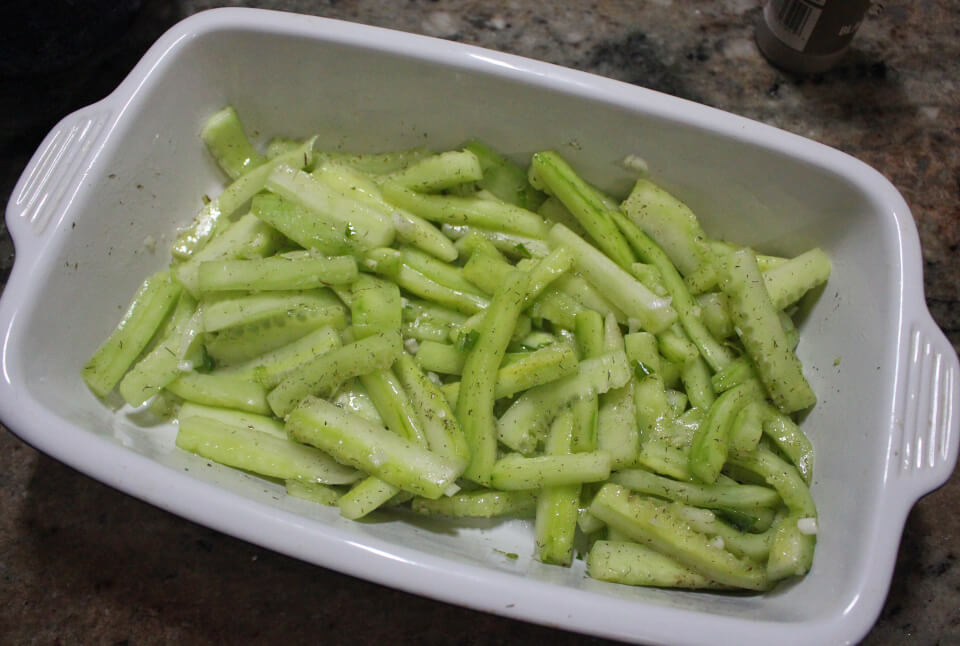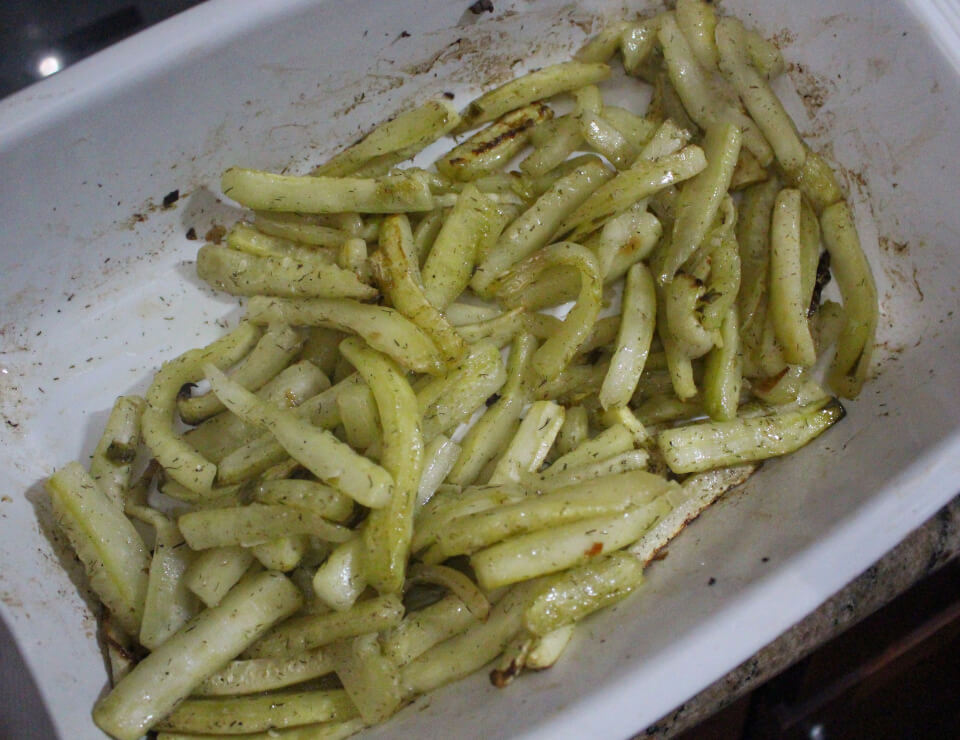 As for the cheese sauce, it begins by making a white sauce or béchamel. A little bit of butter is melted over low heat, blended with some flour, and cooked for a couple minutes. This is a called a roux. Once the roux stops bubbling, remove from heat and vigorously beat in boiling milk and salt. Place the saucepan back on the burner over moderately high heat and boil for one minute while stirring. The white sauce is now completed.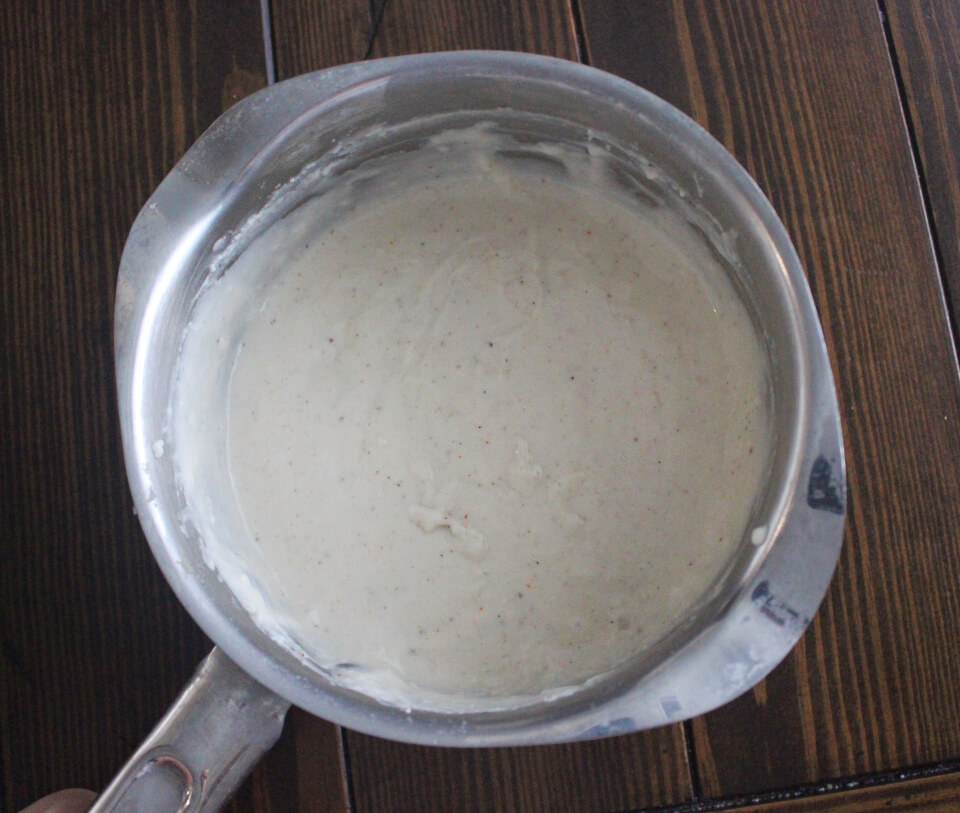 Remove from heat and stir in Swiss cheese until it has melted. Lastly season with salt, pepper, and nutmeg. You can also add in cayenne and butter if you desire.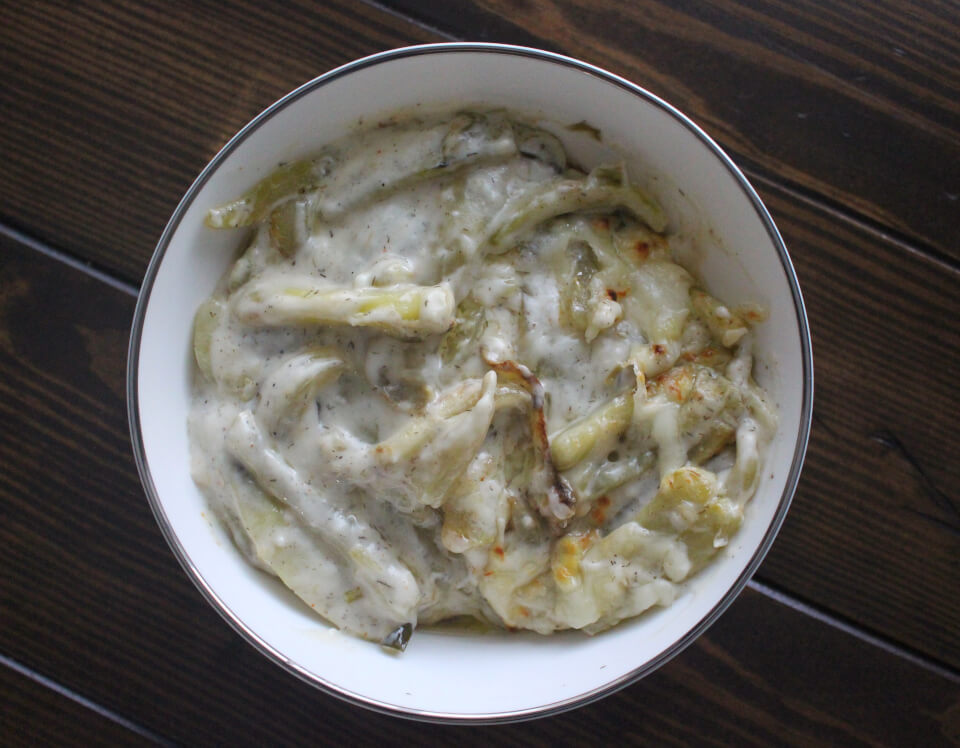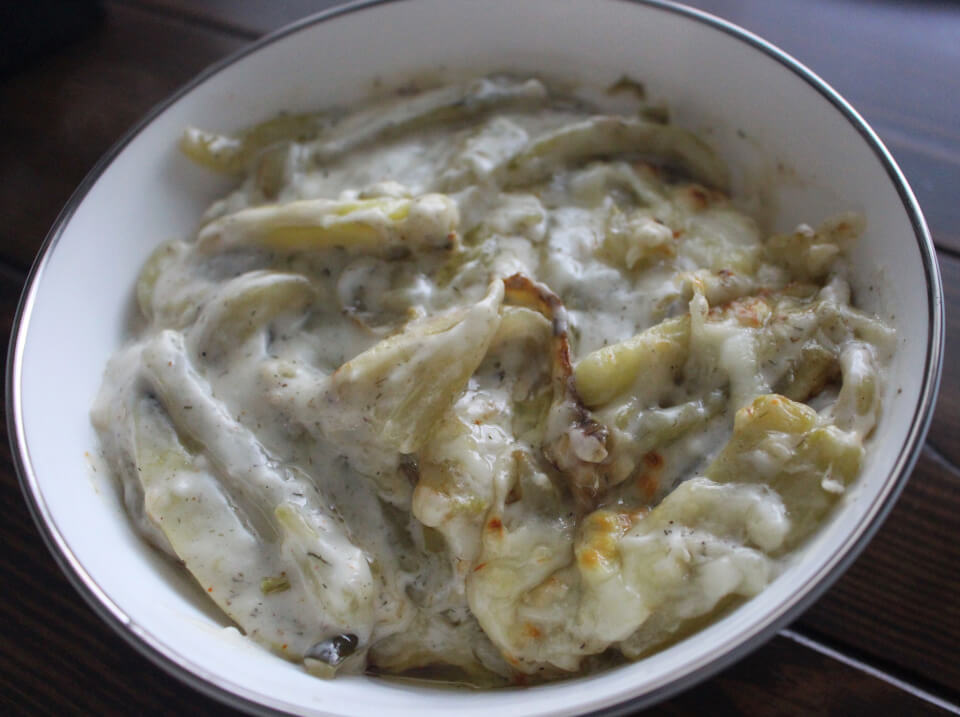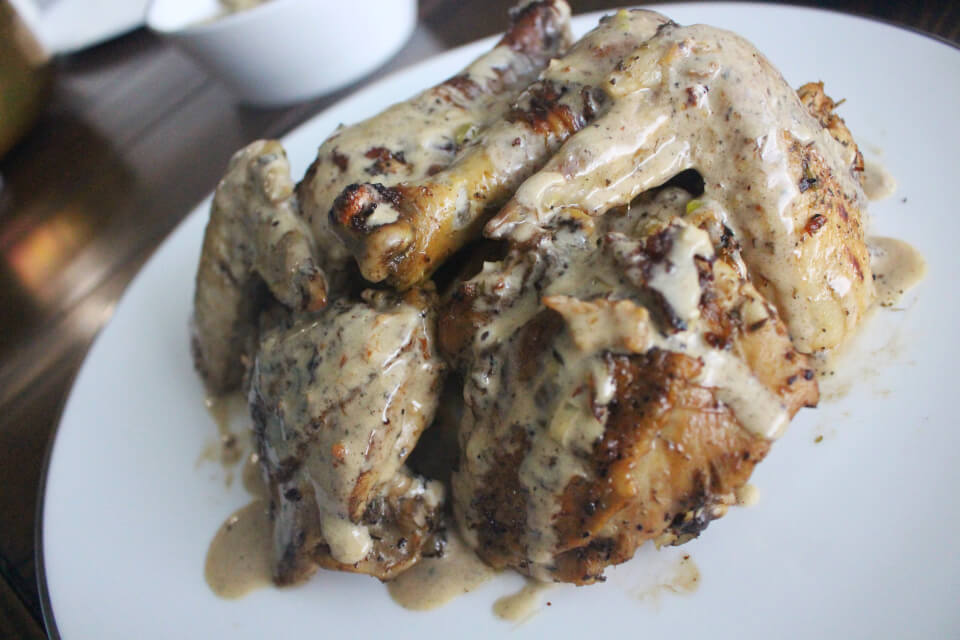 You can find these recipes and all the other Julia Child recipes I make in Mastering the Art of French Cooking
Bon appétit!
August 6, 2020 by Laura Bullock