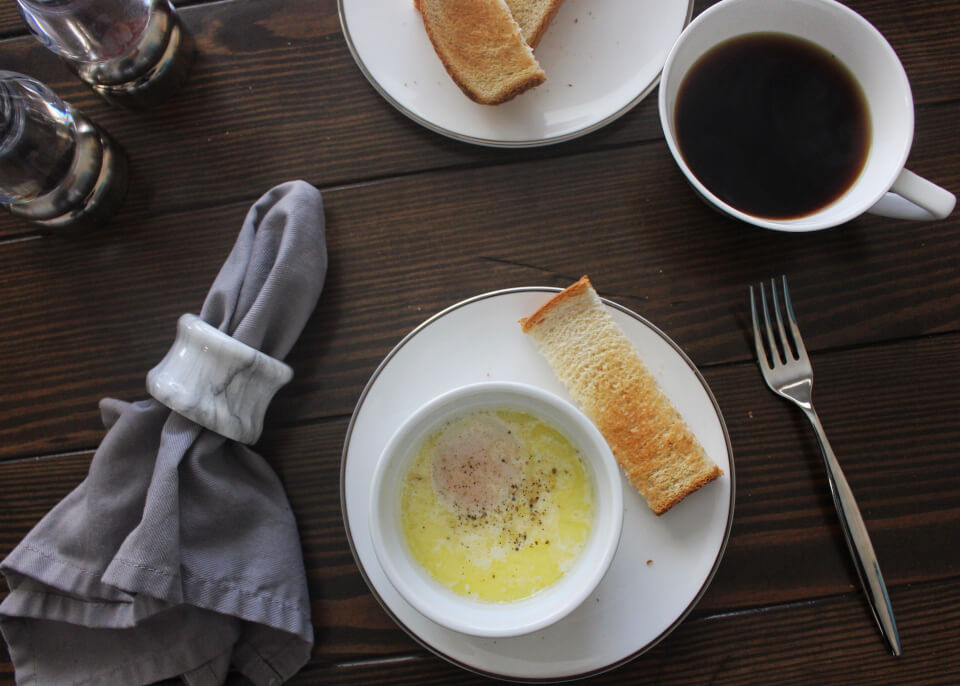 Mastering the Art of French Cooking | Julia Child
Recipe 83
- Oeufs en Cocotte [Eggs Baked in Ramekins], p. 123
You can buy Julia Child's Mastering the Art of French Cooking which contains this recipe here.
____________________________
Butter Count: +0.5 TB
Cost: $0.34 per serving
Here is another very simple egg recipe that is perfect for weekend brunches and breakfasts. These are individual servings of eggs that are baked in ramekins (hence the name). First, preheat the oven to 375 degrees. A small amount of butter is used to butter the ramekin. Add some whipping cream to the bottom of the ramekin and set over simmering water. Once the cream is hot, you can add the egg, pour a little more cream over the egg, and dot with butter. It's important not to skip the simmering water step. The extreme heat of the oven will toughen the outside of the egg before the inside has fully cooked (per Julia). Nobody wants that!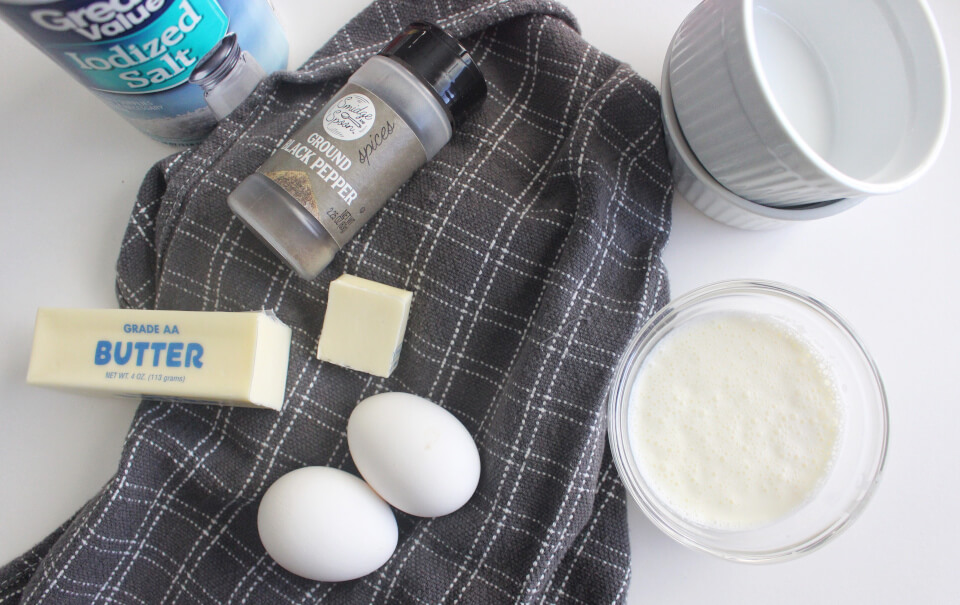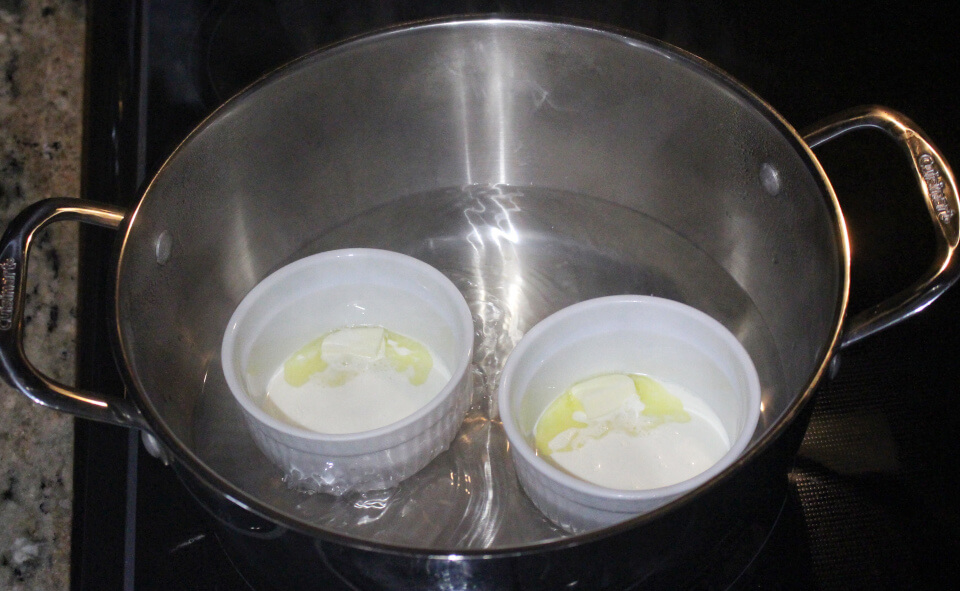 Place the ramekin in the oven and bake for about 7 to 10 minutes. Julia says, "The eggs are done when they are just set but still tremble slightly in the ramekins." Do not overcook. The eggs will continue to cook for a short time when removed from the oven. Lastly, season with a little salt and pepper. And now you have a perfectly cooked egg with a set white and a runny yolk. What all dreams are made of. I served the eggs with toast which was great for scooping up all that delicious egg.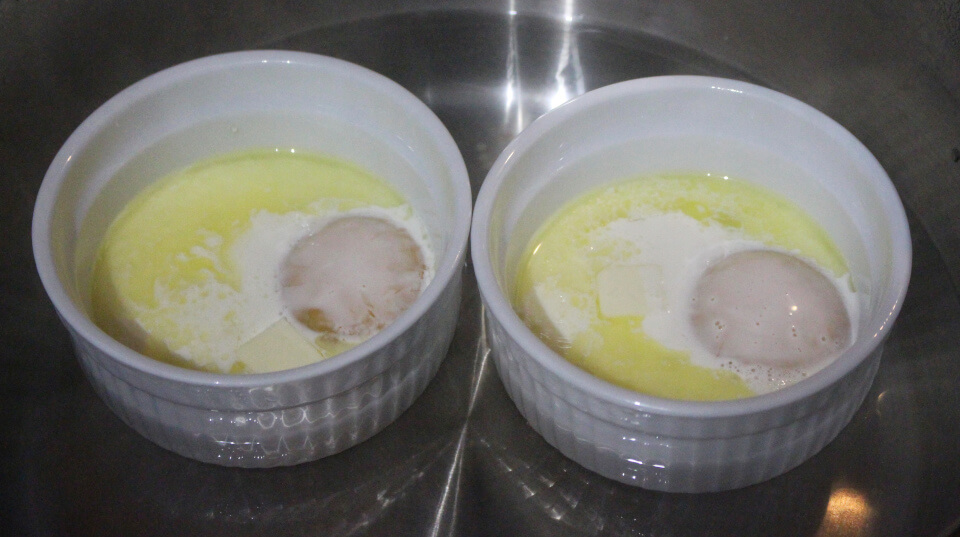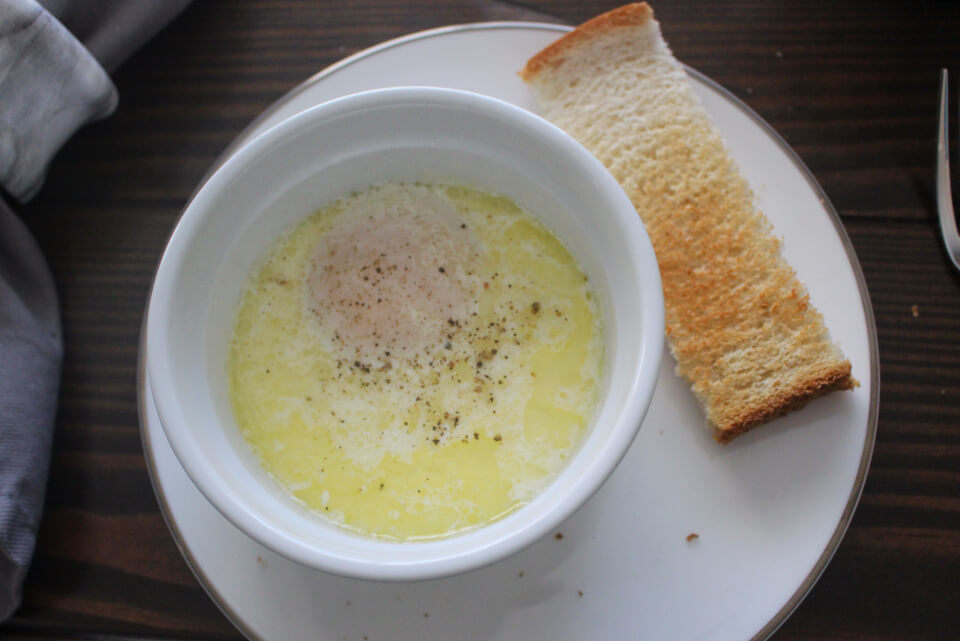 You can find this recipe and all the other Julia Child recipes I make in Mastering the Art of French Cooking
Bon appétit!
March 14, 2020 by Laura Bullock