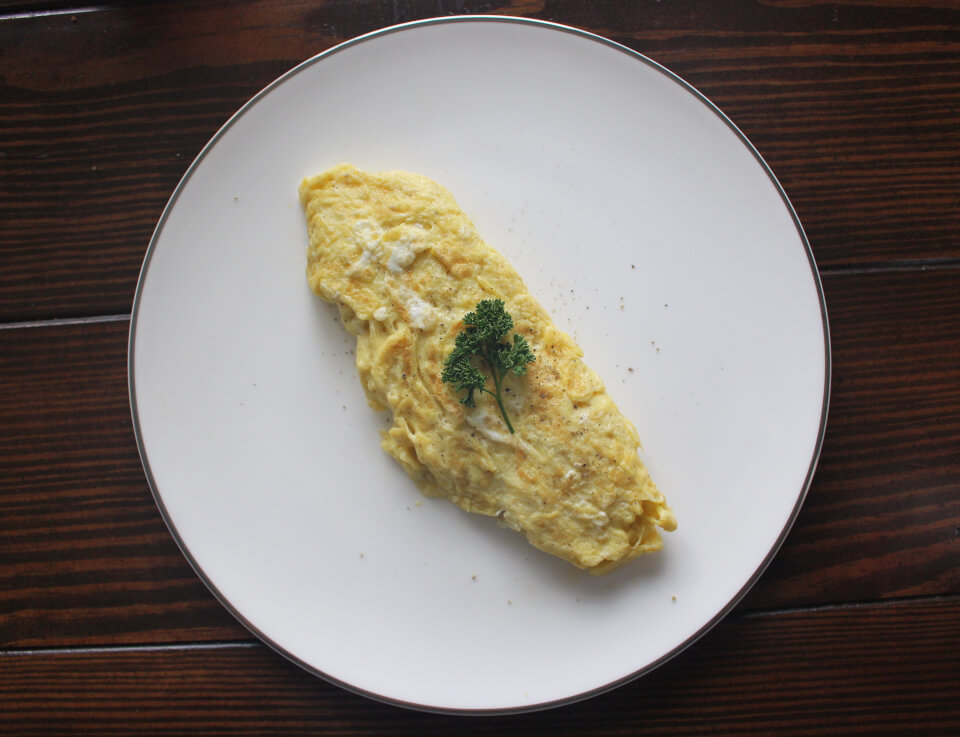 Mastering the Art of French Cooking | Julia Child
Recipe 131
- l'Omelette Brouillèe [Scrambled Omelette], p. 129
You can buy Julia Child's Mastering the Art of French Cooking which contains these recipes here.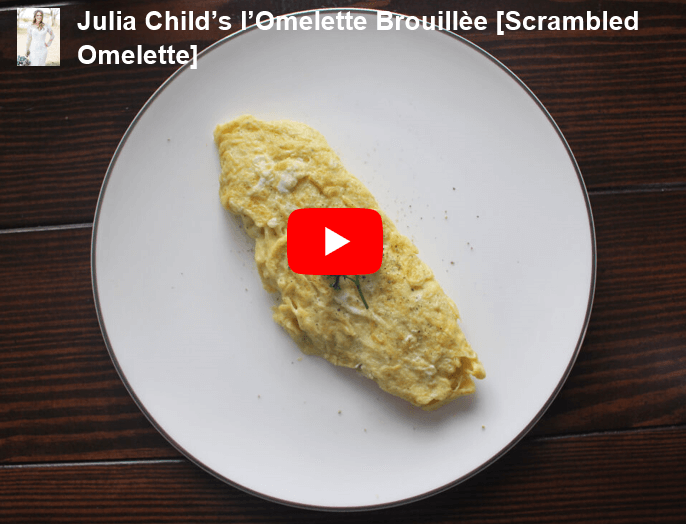 You can watch me make this recipe for the first time on my YouTube channel here.
Butter Count: +1 TB
Cost: $0.35 [per omelette]
This may be the fastest Julia recipe ever, but an extremely important one. I was so nervous to make this recipe that I fretted over it for OVER A MONTH. I just assumed that it was going to be a total disaster. I mean, this recipe requires you to read SIX pages and only has two main ingredients. While it could have definitely gone better, I think that it turned out pretty okay for my first time. I had made omelettes before or so I thought.. Now, I'm wondering if what I used to make are even considered omelettes. You know the ones where you pour the mixed eggs into a non-stick skillet, let them cook a few seconds, throw some cheese and ham over one half, and then flop the other half of the eggs over it and call it a day? Still tasty but not as impressive. It turns out that Julia's scrambled omelette is not that intimidating after all. Even if it looks a little off, it will still taste good. Feel free to critique my technique by watching my YouTube by clicking the picture above this paragraph.
RATING:
For a recipe that only has two main ingredients (eggs & butter), it's amazing. The detail and the pictures are very helpful, and it almost feels like Julia herself is standing right there beside you judging your technique and cheering you on. I highly recommend finding a video of Julia making an omelette online. I watched it over and over again. I'm giving this recipe an 8. It's not a show-stopping recipe by any means but you will learn so much from it. Another good one to memorize.
COOKING PROCESS:
Each omelette consists of 2-3 eggs that are beat with salt/pepper for 20-30 seconds. You want the whites and yolks to just start to blend together.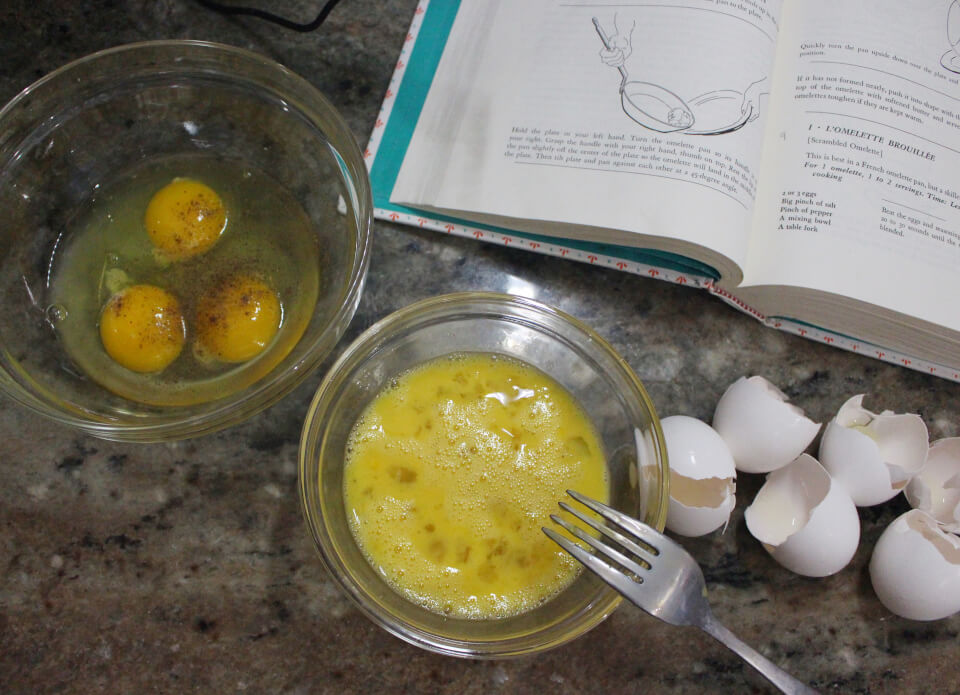 A tablespoon of butter is placed into a pan and allowed to melt over very high heat. I mean like VERY high heat. Like the butter should almost start coloring before you put your eggs in.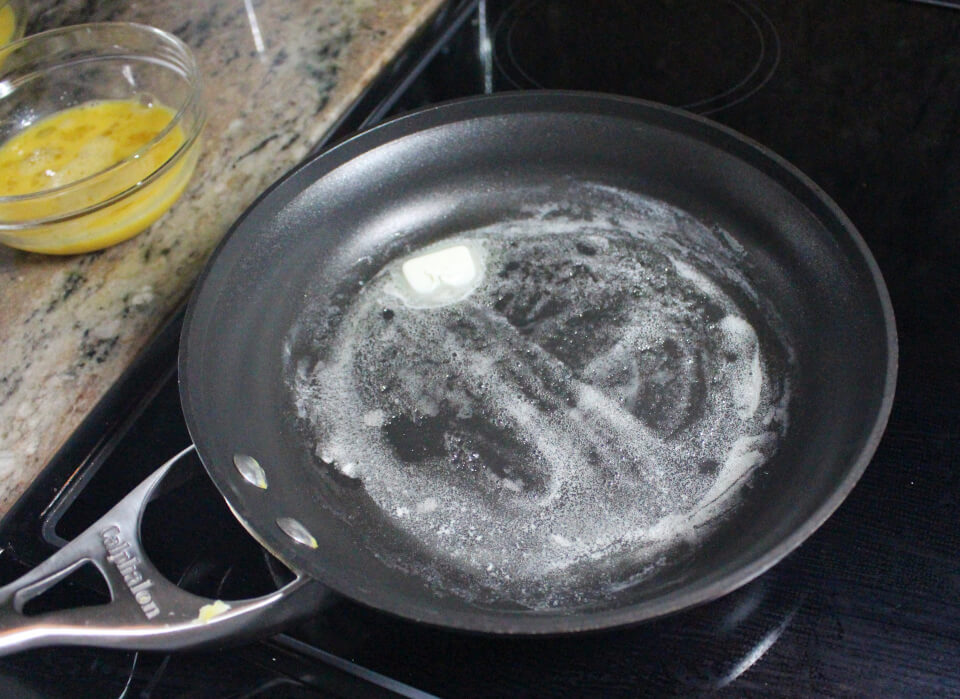 At this point it is go time! Everything will happen super fast so be prepared and have the recipe memorized. You will not have time to read the recipe while doing this. Now pour in those eggs. While holding the handle of the pan with your left hand, move the pan back and forth rapidly. Take a fork in your right hand and stir eggs quickly. In about 3-4 seconds (yes, seconds!), the eggs will become a light, broken custard. If you are adding a filling, now is your chance.
Now the handle of the pan should be lifted at a 45-degree angle and eggs gathered at the far end of the pan with the back of the fork. Give that handle 4-5 short, sharp blows to loosen the omelette and to get the eggs to fold over onto itself. Allow the omelette to cook for 1-2 more seconds to brown the bottom lightly. Lastly, those eggs get rubbed down with butter and are served immediately.
All of this happens in under thirty seconds. It's a whirlwind, but once you have it down, it's pretty easy. Julia says you must be willing to throw some away and to practice making them for large groups as often as you can. Eventually you will develop the art!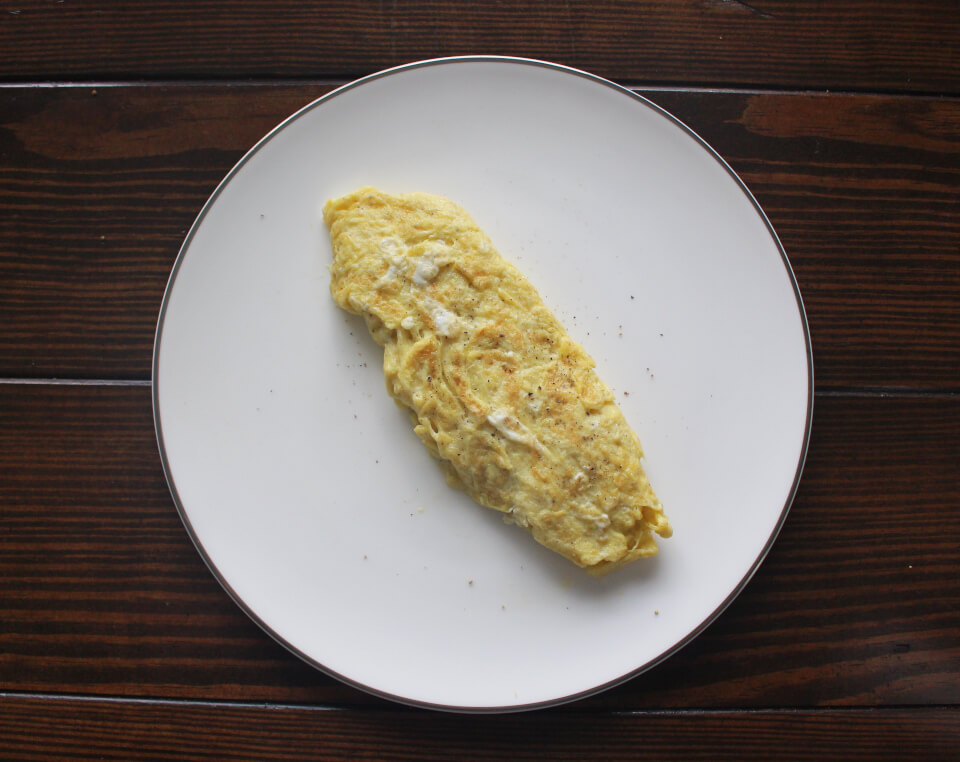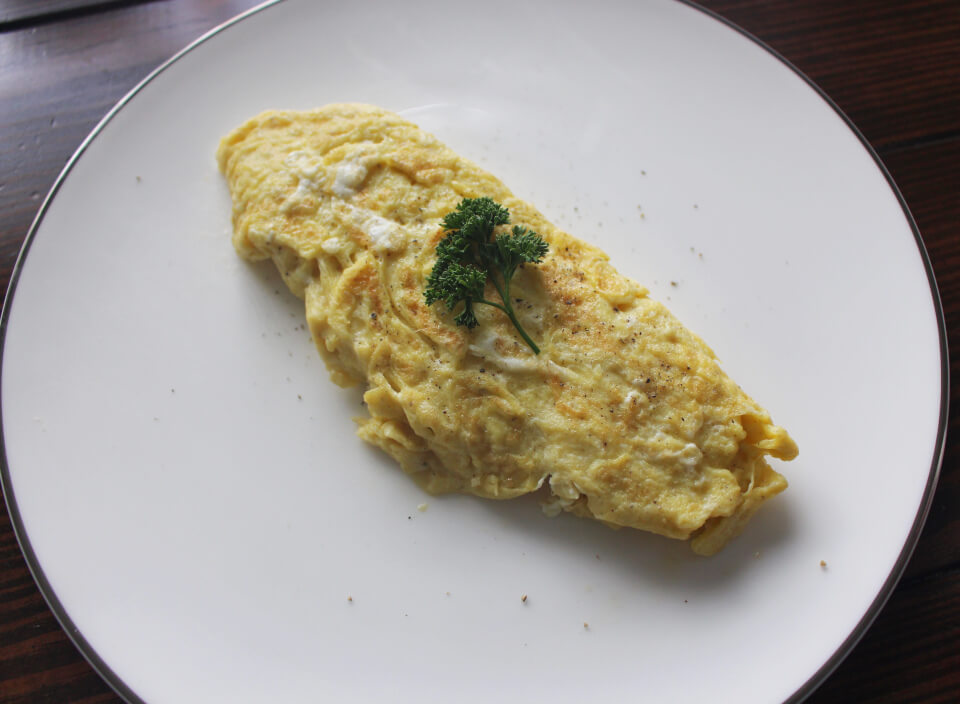 You can find these recipes and all the other Julia Child recipes I make in Mastering the Art of French Cooking
Bon appétit!
July 23, 2020 by Laura Bullock