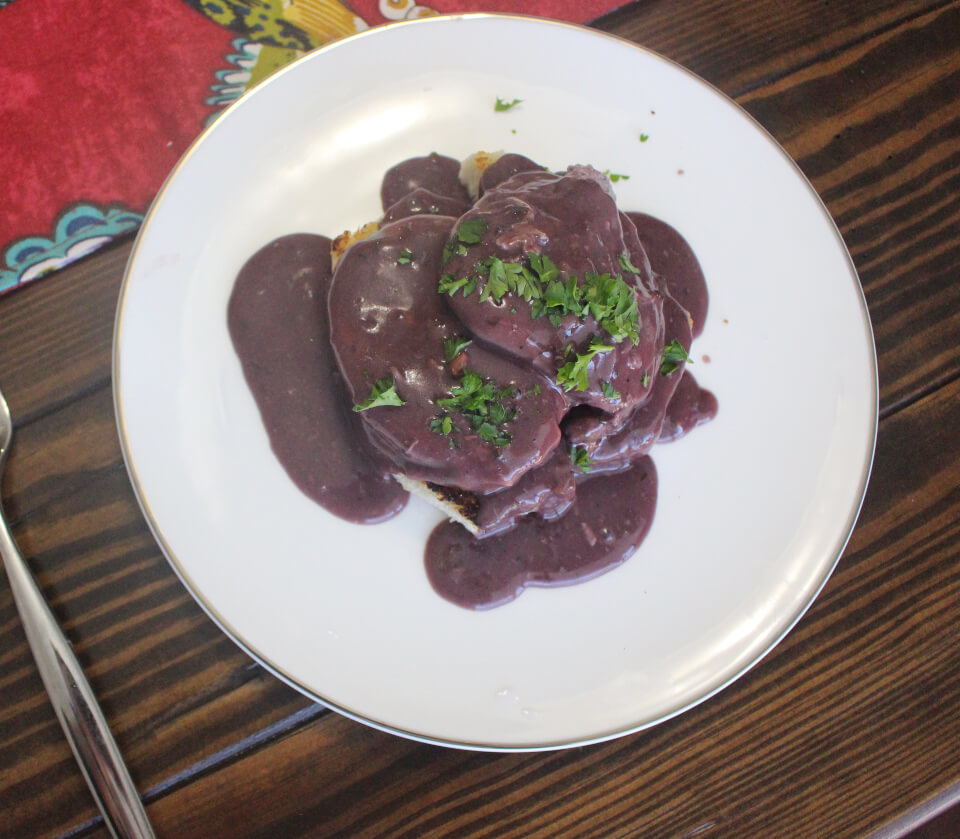 Mastering the Art of French Cooking | Julia Child
Recipe 64
- Oeufs à la Bourguignonne [Eggs Poached in Red Wine], p. 121
You can buy Julia Child's Mastering the Art of French Cooking which contains these recipes here.
____________________________
Butter Count: +7.5 TB
Cost: $8.97 [~$1.12 per serving]
This recipe takes the poached egg to the next level. Why poach an egg in water when you can poach it in red wine?! I'm just mad I didn't think of doing this on my own. It's genius! The red wine sauce poured on top of the egg is thick and so full of flavor. It's also a beautiful dark purple which is fun because it's not a color that is normally on your plate.
First, eggs are poached in beef bouillon and red wine. WARNING- these eggs are going to become very unappetizing. The whites of the eggs turn a purple, dark greyish-black color. They will look like something you definitely do not want to be putting in your mouth. This is the exact reason I will not be posting a picture of them. I wouldn't want to scare you away from this recipe. But have no fear, we will cover up their ugliness with a red wine sauce!
After poaching the eggs, you will add a bay leaf, parsley sprigs, thyme, garlic, green onion, cayenne pepper, and a pinch of pepper to the sauce. Rapidly boil it down to make a reduction. The parsley and bay leaf are removed and a paste consisting of butter mixed with flour is added off-heat. This mixture is called a beurre mainié. Fancy, right? Then the sauce is boiled for 30 more seconds and seasonings are corrected.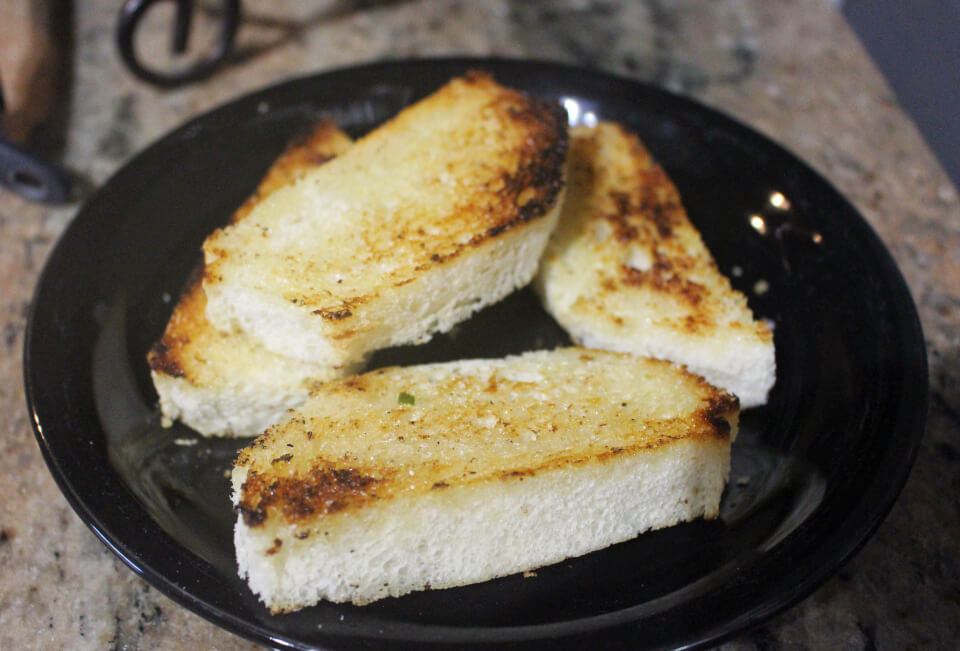 Right before you serve, one last ingredient is added. You got it- it's butter. The poached eggs are served on canapés (white bread sautéed in clarified butter and rubbed with a cut garlic), and topped with the sauce and minced parsley. And there you have it- a purple brunch.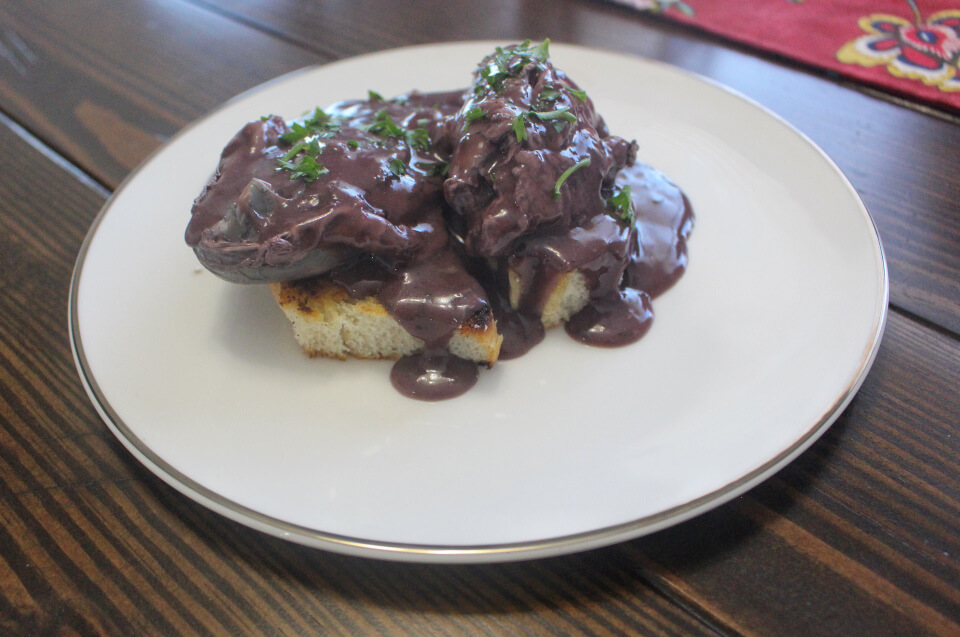 You can find these recipes and all the other Julia Child recipes I make in Mastering the Art of French Cooking
Bon appétit!
February 10, 2020 by Laura Bullock