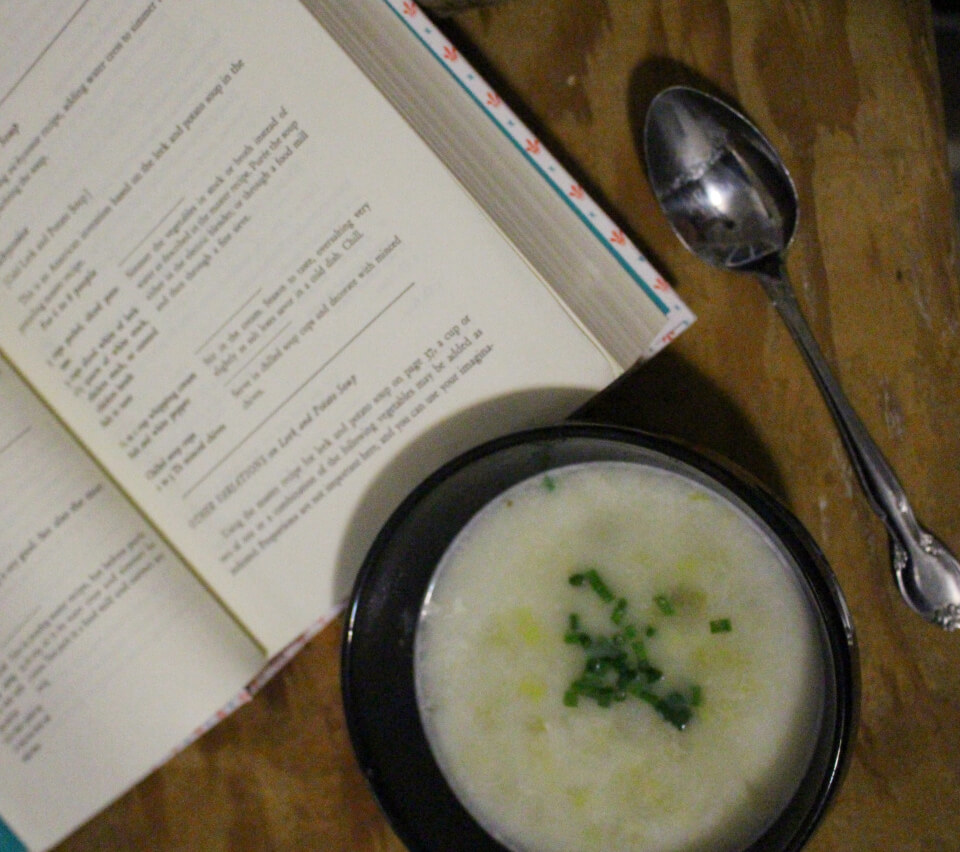 Mastering the Art of French Cooking | Julia Child
Recipe 4
- Potage Parmentier [Leek or Onion and Potato Soup], p. 37
You can buy Julia Child's Mastering the Art of French Cooking which contains this recipe here.
____________________________
Butter Count: +3 TB
Cost: $4.26 [~$0.61 per serving]
For my second attempt at cooking a Julie Child meal, I went for something that was quick. But really, is there such thing as a quick Julia Child meal? I started pharmacy school back up after winter break, and I'm struggling to say the least. But I will continue to try my best at least doing 1-2 recipes per week.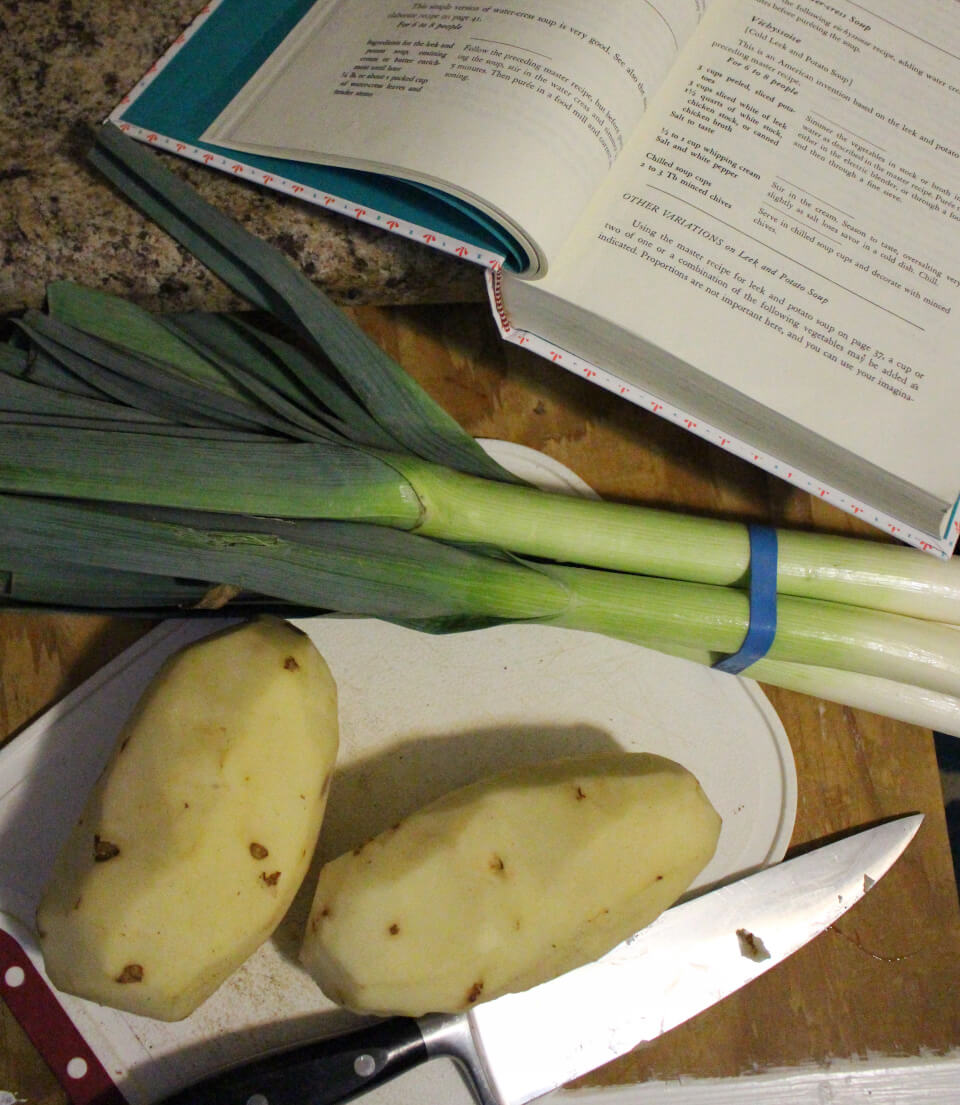 This was a simple meal, but it did take some time. Mostly waiting around time though. There is literally only 6 ingredients: potatoes, leeks, water, salt, whipping cream, and chives. I chose to make it with leeks instead of onions just because I haven't cooked with leeks much before. They really are just big green onions.. right??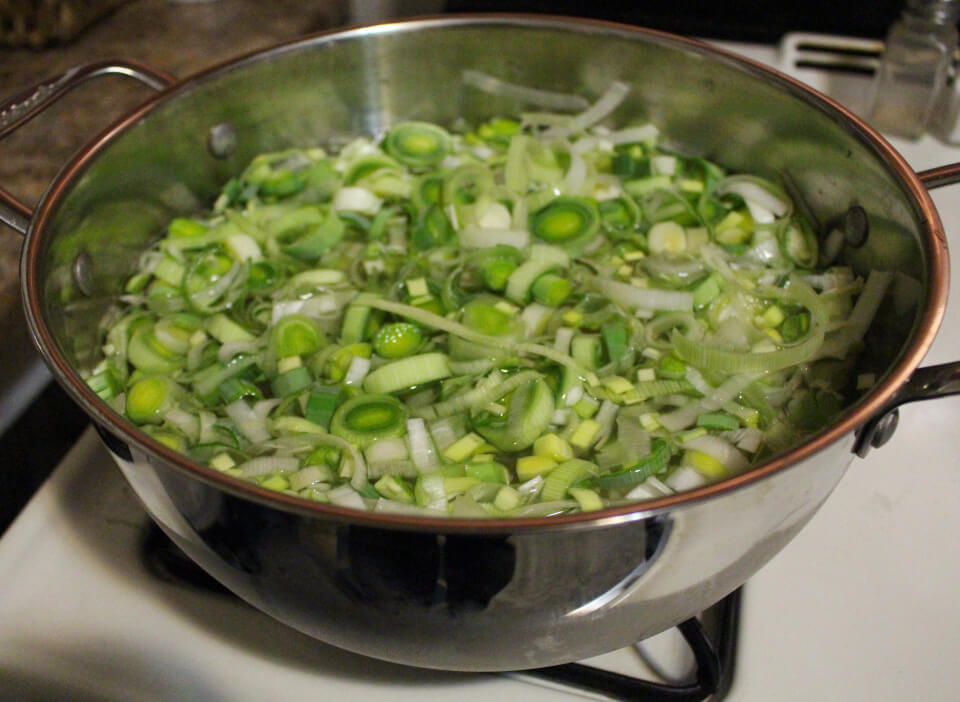 That's a lot of leeks! Anyways, you basically just put the first 4 ingredients in a big pot and wait around about 50 minutes. Then Julia says to "mash the vegetables in the soup with a fork, or pass the soup through a food mill. Since I don't have a food mill, I used a fork. I realllyyy wanted to use my electric blender instead as I feel like this would have make a better consistency but I'm really trying to stick to the recipe as much as possible. Maybe I'll invest in a food mill for the next soup recipes? After everything is mashed up, you add whipping cream and top with chives.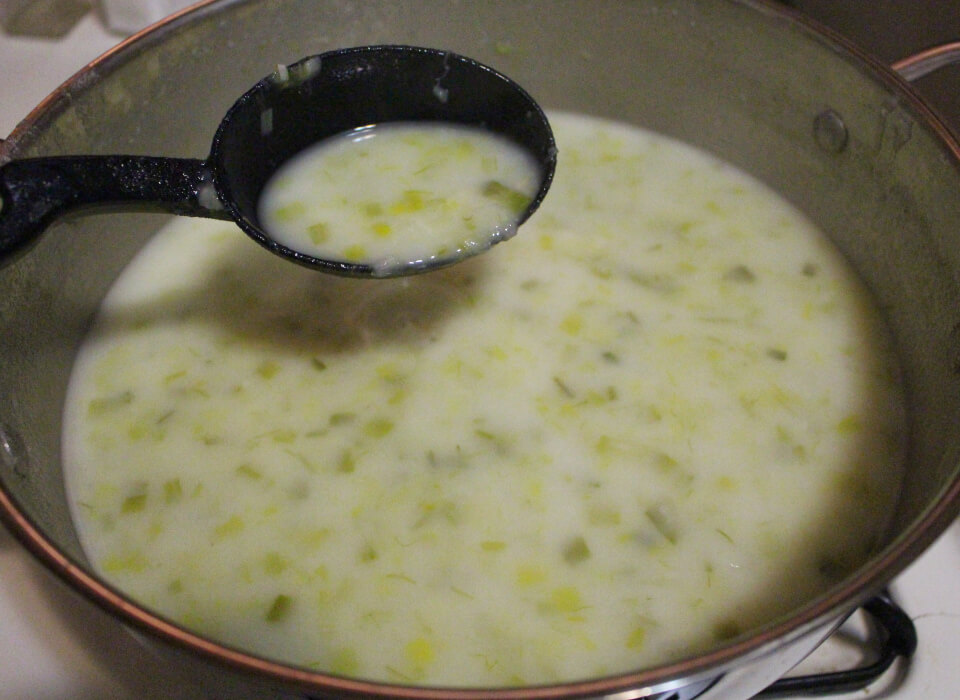 In all honesty, this wasn't one of my favorites. It wasn't terrible but dare I say, it was a little bland. Maybe if chicken stock was used instead of water there might have been a little more flavor to it. Also, I think if I used a blender to blend better, it would've tasted a little better as well. But overall, it's a great soup if you are looking for something simple and cheap. I mean, the whole thing cost me about $5, and it makes A TON.
You can find this recipe and all the other Julia Child recipes I make in Mastering the Art of French Cooking
Bon appétit!
April 5, 2019 by Laura Bullock