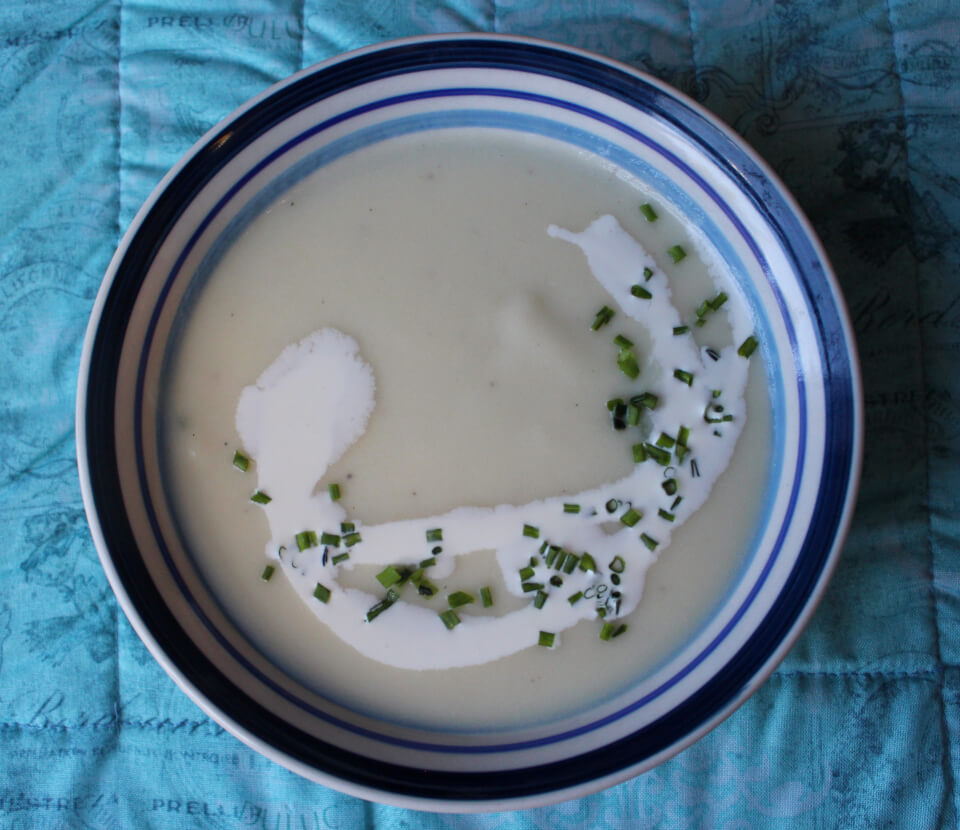 Mastering the Art of French Cooking | Julia Child
Recipe 33
- Vichyssoise [Cold Leek and Potato Soup], p. 39
You can buy Julia Child's Mastering the Art of French Cooking which contains these recipes here.
____________________________
Butter Count: +0 TB
Cost: $8.85 [~$1.26 per serving]
Another leek and potato soup- which I am not complaining. These soup recipes are so delicious. Would highly recommend any of them for when you are craving soup but want more than canned soup. This is not an unnecessary extravagant soup. It's simple and not much effort is needed. Little work=fancy delicious dinner. It's a win-win!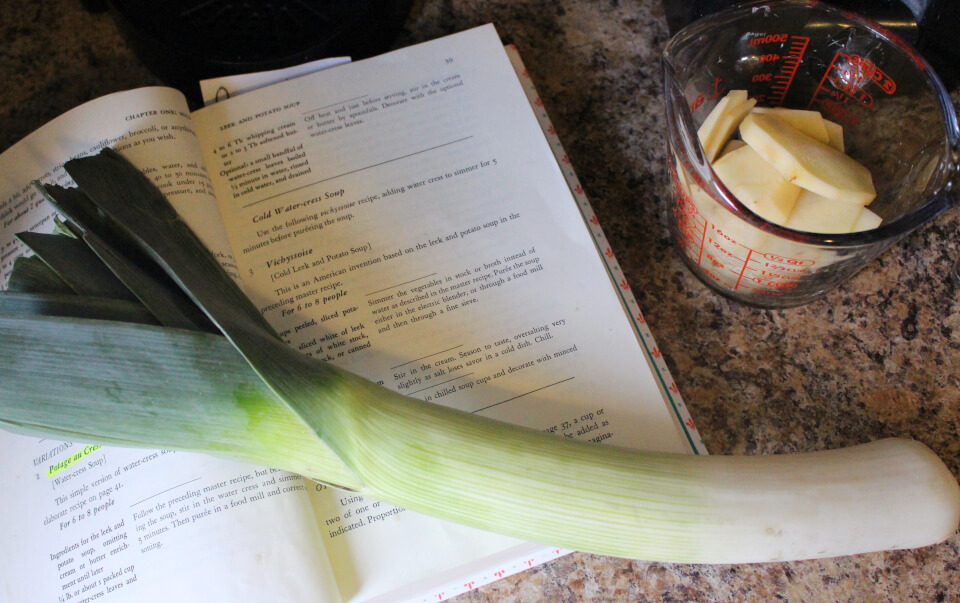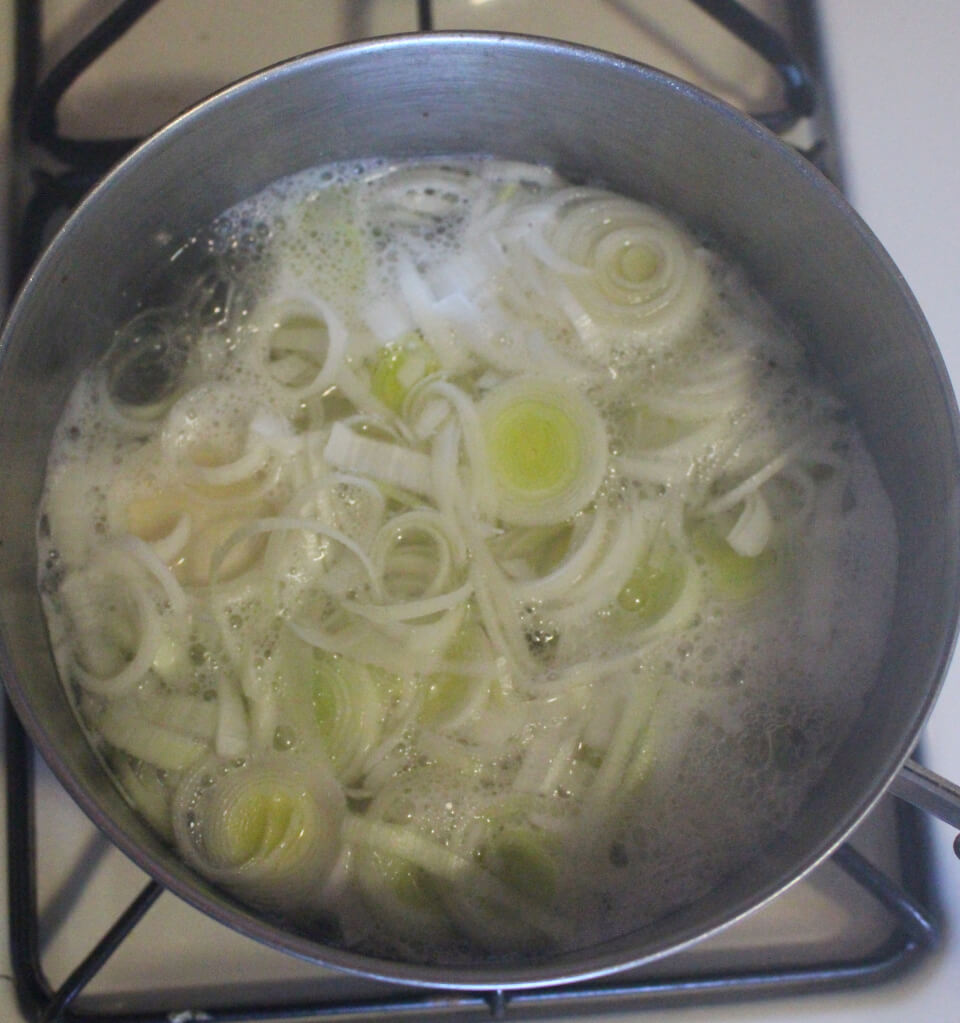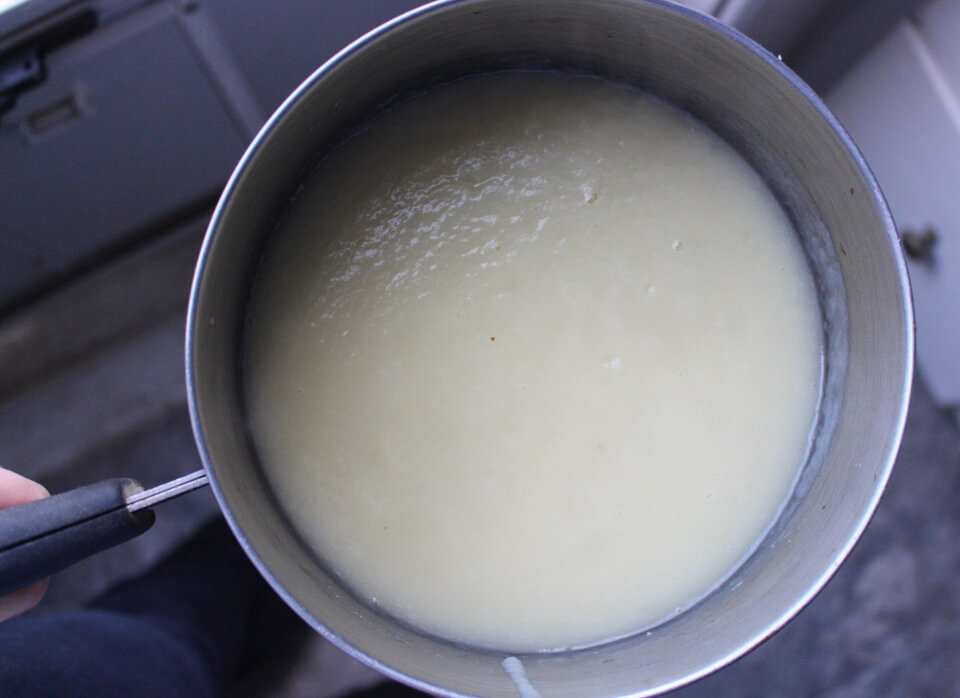 If you've read my past soup blogs, you'll find that this one is very much similar. Potatoes, leeks, chicken stock, and salt are first simmered on the stove and then ran through a blender. Whipping cream and seasoning is stirred in, and the soup is chilled. If you are like me, you're thinking "uhh, cold soup?". And you're right, it's a little strange. But when you taste this soup chilled and topped with chives, you'll understand. It makes sense for some reason. I also heated up one of the leftovers the next day, and it was delicious warm too. There's really not a wrong way to eat this soup.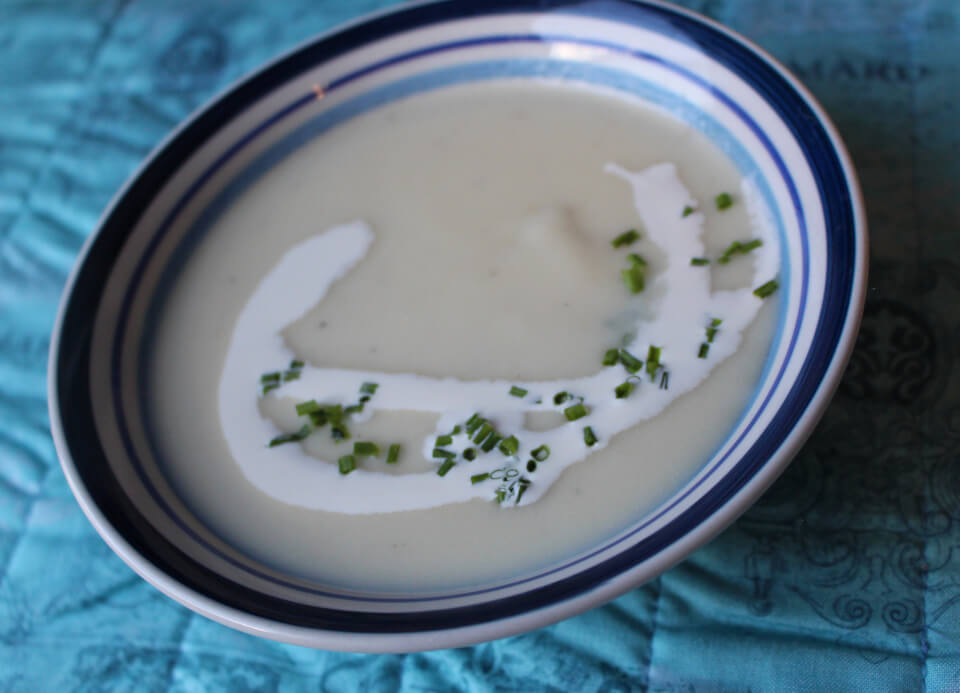 You can find these recipes and all the other Julia Child recipes I make in Mastering the Art of French Cooking
Bon appétit!
May 28, 2019 by Laura Bullock