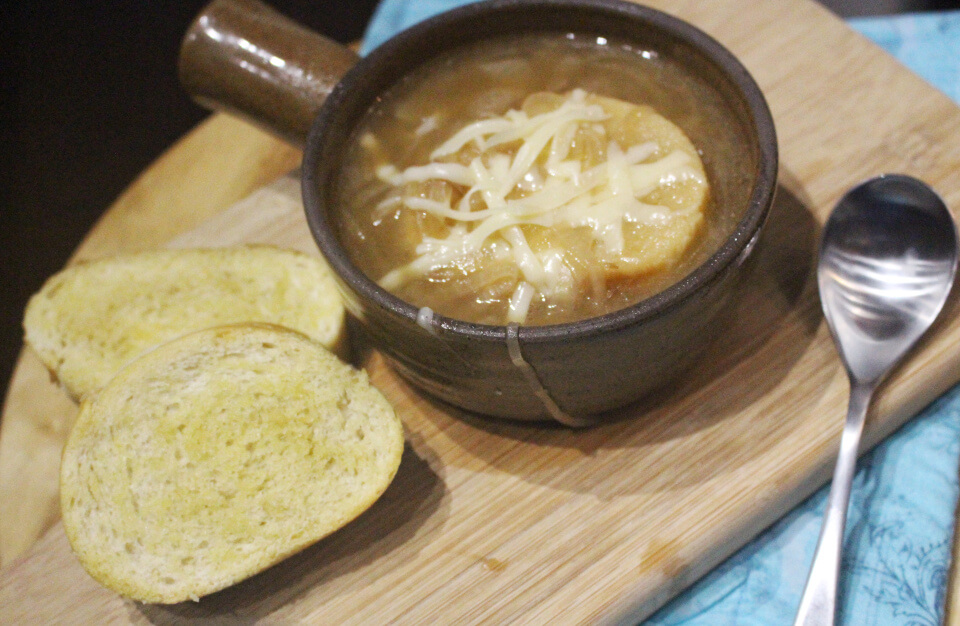 Mastering the Art of French Cooking | Julia Child
Recipes 50-52
- Soupe à l'Oignon [Onion Soup], p. 43 - Croûtes [Hard-toasted French Bread], p. 44 - Croûtes au Fromage [Cheese Croûtes], p. 44
You can buy Julia Child's Mastering the Art of French Cooking which contains these recipes here.
____________________________
Butter Count: +3 TB
Cost: $7.02 [~$1.00 per serving]
Finally! The long-awaited French Onion Soup. I've been excited about this recipe since I started this project. I love love LOVE French Onion Soup. As I have never actually made homemade onion soup before, I have enjoyed it many times at Jason's Deli. And it was such a heartbreaking day when I walked up to the cashier at Jason's about a year ago and was told they no longer had French Onion Soup. Jason's was the only place I knew that served onion soup so my world was flipped upside down. But alas, I now know how to make it at home. How to make a very, very good version of it at home, I might add. Still, if you know of a good place to get French Onion Soup, let me know!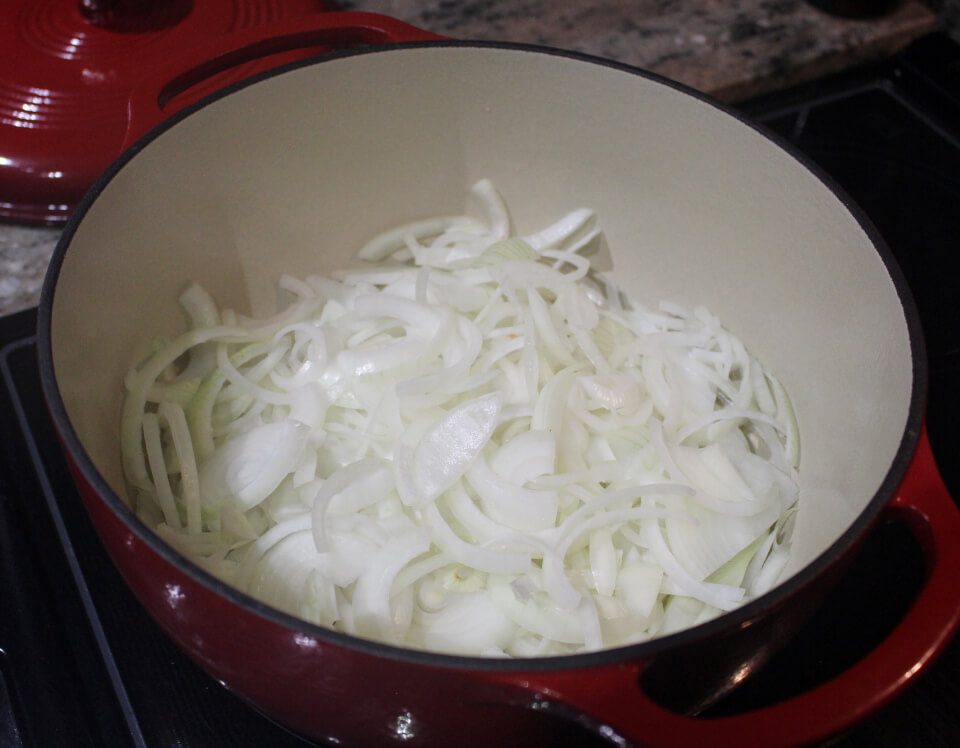 Look at all those onions! 1 ½ pounds of onions to be exact. This was such a fun soup to make but a time-consuming one. Julia says to plan for AT LEAST 2 ½ hours from start to finish because the onions need to be cooked long and slow. First, onions are placed into Dutch oven with butter/oil for 15 minutes. Enjoy this smell. Your whole house will smell like a small café in France (or at least I imagine that's how French cafés smell).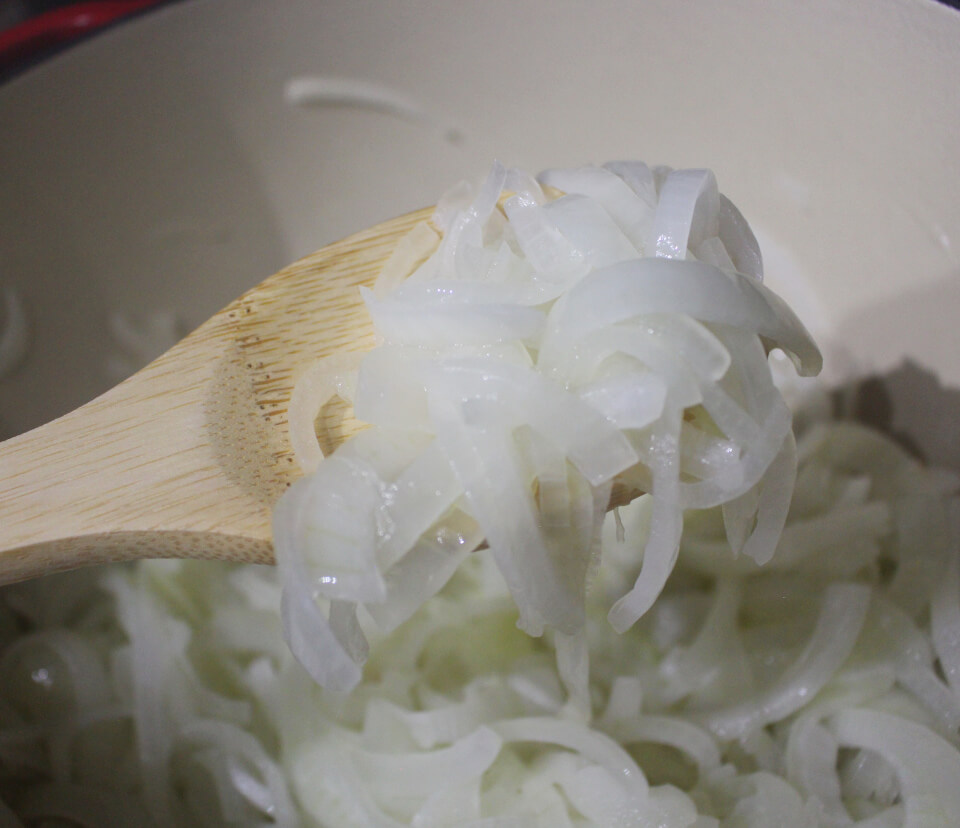 Next, you will add 1 teaspoon salt and ¼ teaspoon of sugar. Sugar will help the onions brown. They will then be cooked for another 30-40 minutes until they become a beautiful deep golden brown. Heart eyes for days at those beautiful golden onions. The flour is added for thickening purposes and then the boiling beef bouillon and dry white wine is added. The soup is cooked for another 30-40 minutes. Finally, the best part- cognac is stirred in.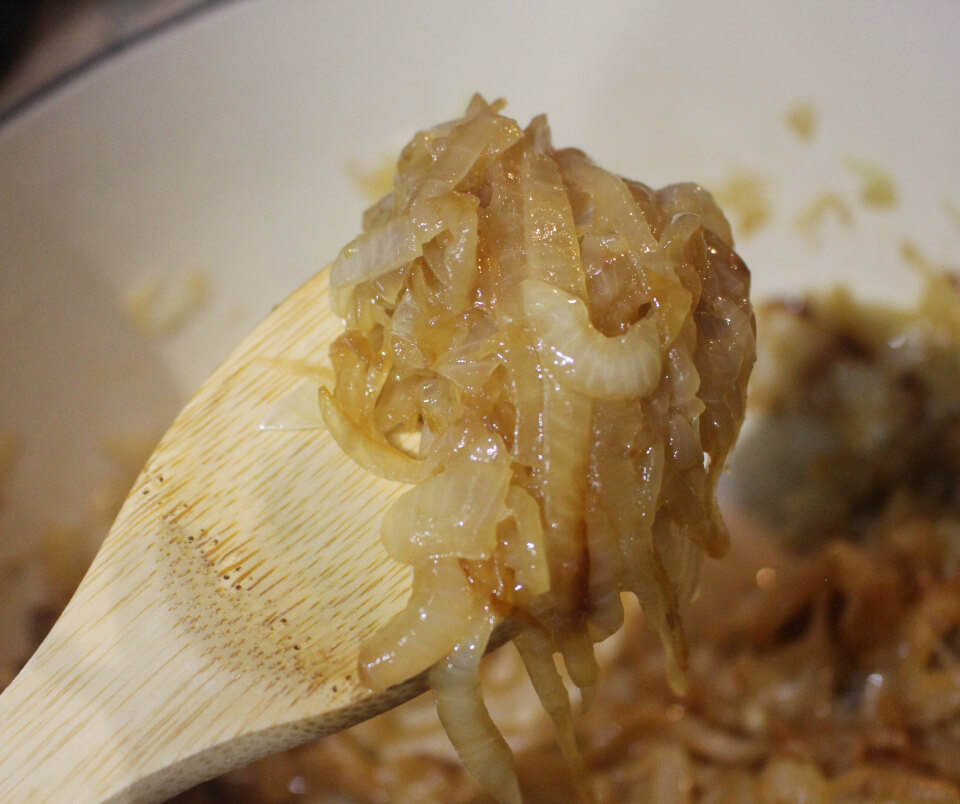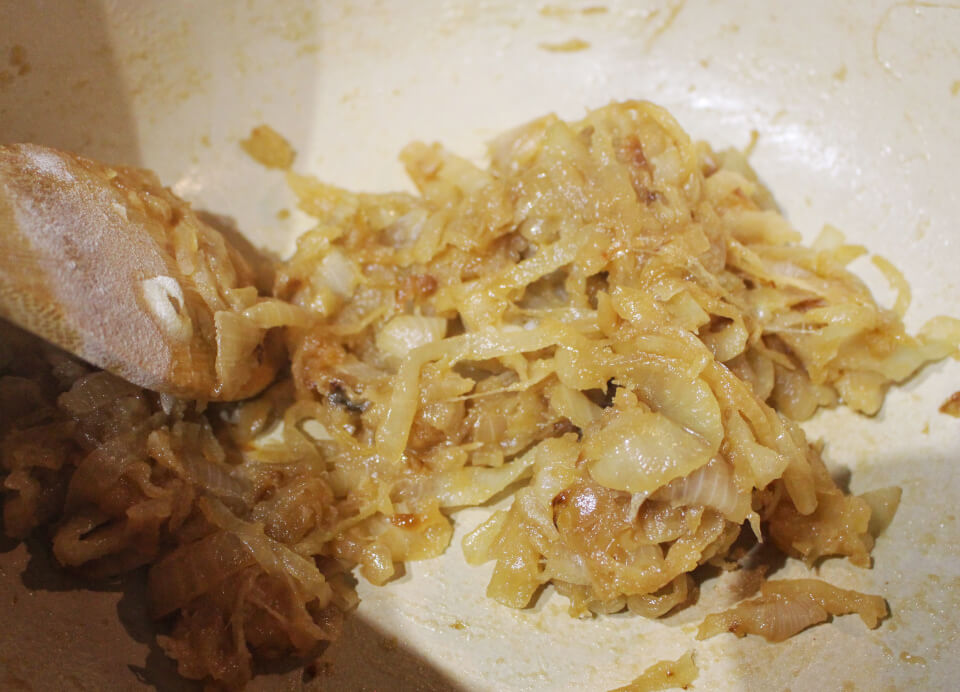 I followed the recipe exactly which means I did not actually put the soup, bread, and cheese into the oven. The book simply suggest placing the bread at the bottom of a tureen, pouring the soup over the bread, and topping with Swiss cheese.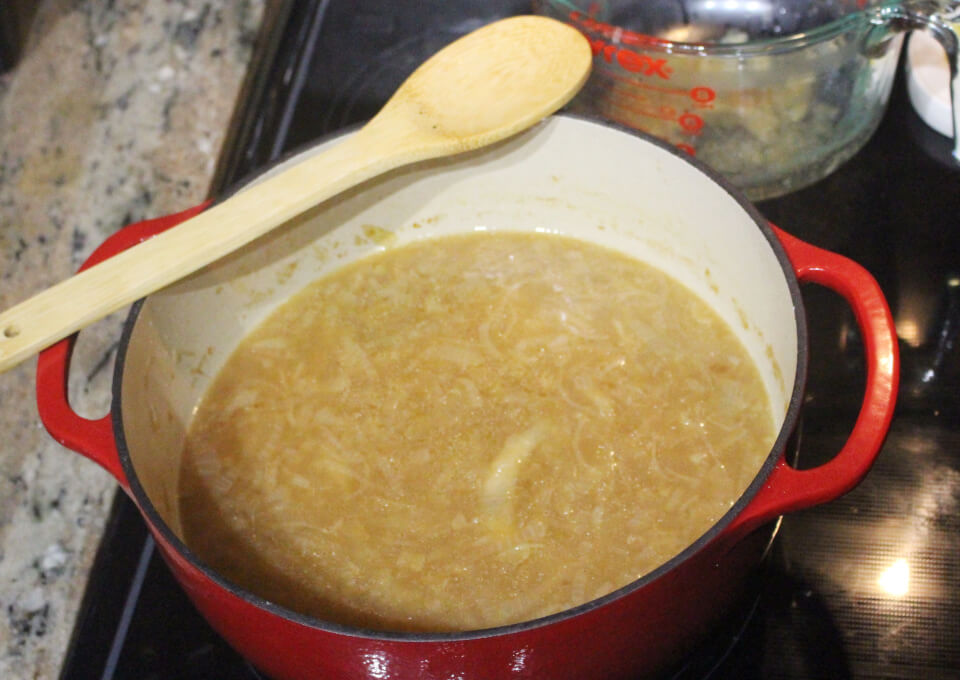 The bread (croûtes) was simple to make. I put the French bread on a baking sheet and browned/dried in a 325-degree oven for about 30 minutes. Halfway through, each side got a little bit of olive oil and rubbed with cut garlic. Delicious!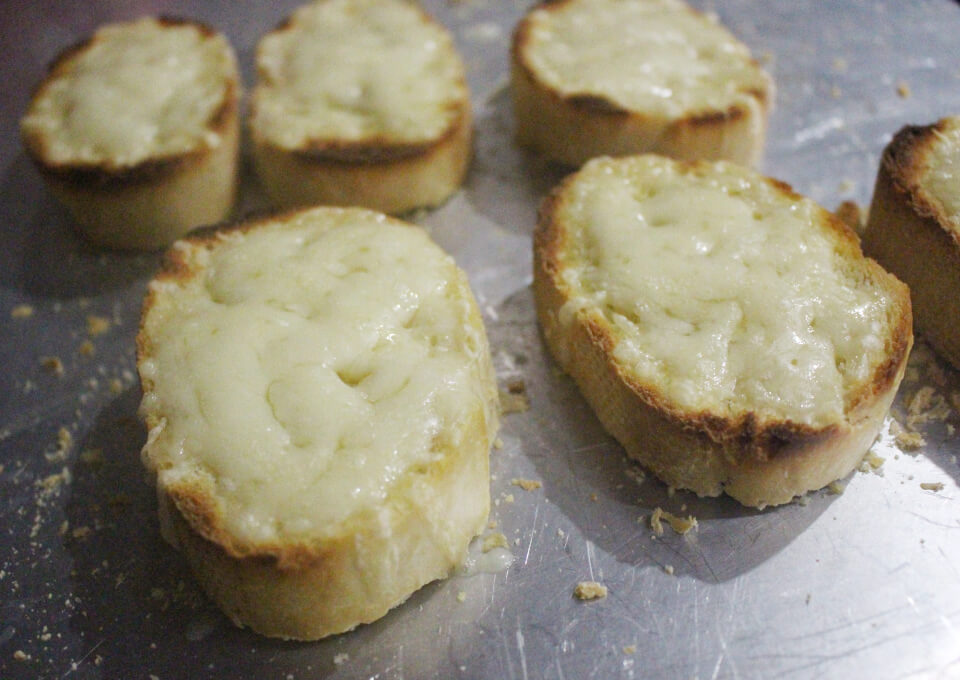 With our leftovers, I made the cheese croutes to knock out another recipe. It only required one extra step. After the croutes are done, they are topped with grated Swiss cheese and drops of olive oil and browned under a hot broiler. As before, they were placed at the bottom of the bowl and the soup was poured on top.
I'm excited to make the next French Onion Soup variation where I get to place the bowls in the oven after cooking (how I picture French Onion Soup).
You can find these recipes and all the other Julia Child recipes I make in Mastering the Art of French Cooking
Bon appétit!
January 4, 2020 by Laura Bullock