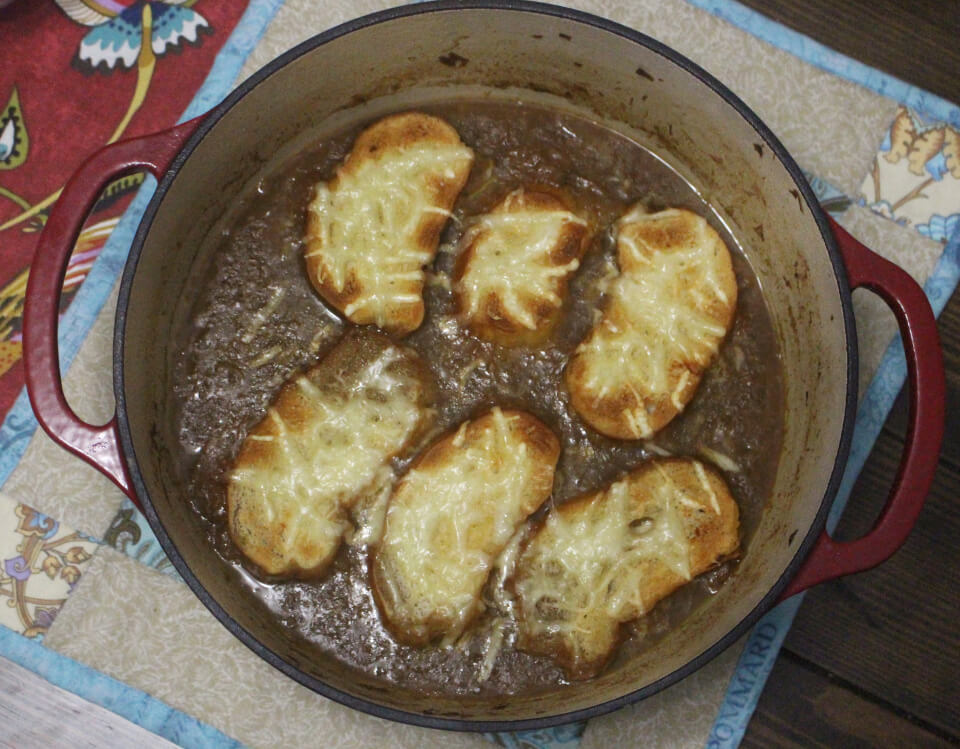 Mastering the Art of French Cooking | Julia Child
Recipe 78
- Soupe à l'Oignon Gratinée [Onion Soup Gratinéed with Cheese], p. 44
You can buy Julia Child's Mastering the Art of French Cooking which contains this recipe here.
____________________________
Butter Count: +4 TB
Cost: $13.36 [~$1.91 per serving]
The moment I tried this recipe, I knew that it had already earned a spot in my top five. The master recipe for onion soup in the cookbook is wonderful, but baking the soup in the oven at the end really takes this recipe to the next level. This is everything that you want an onion soup to be- rich, flavorful, and cheesy. Tip: give yourself plenty of time to make this soup as it is time consuming. Julia says for the master recipe to give yourself at least 2 ½ hours. With the last part added in with this recipe, you are looking at about 3 hours from start to finish.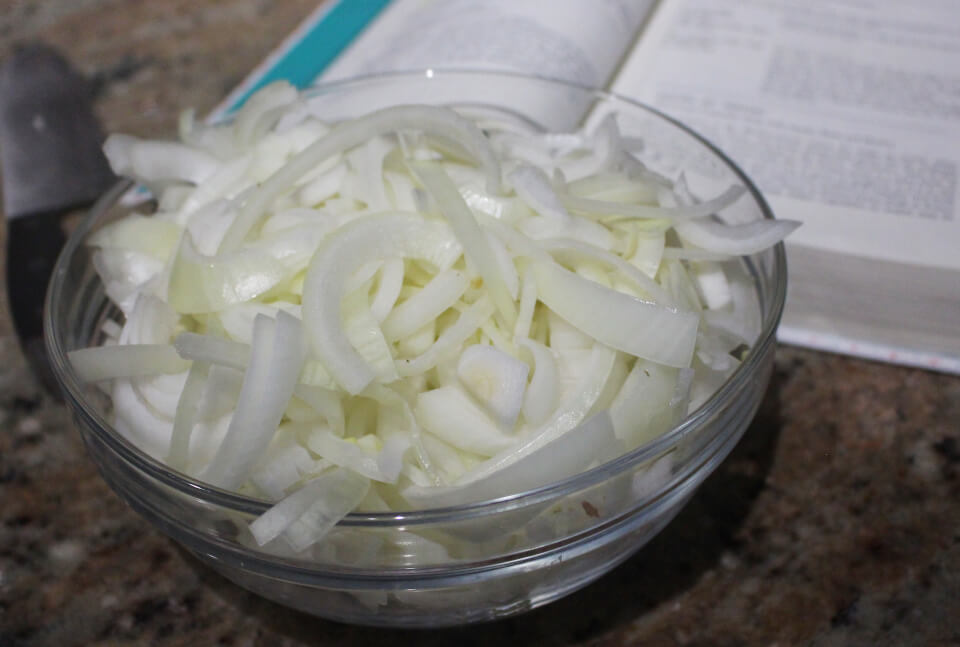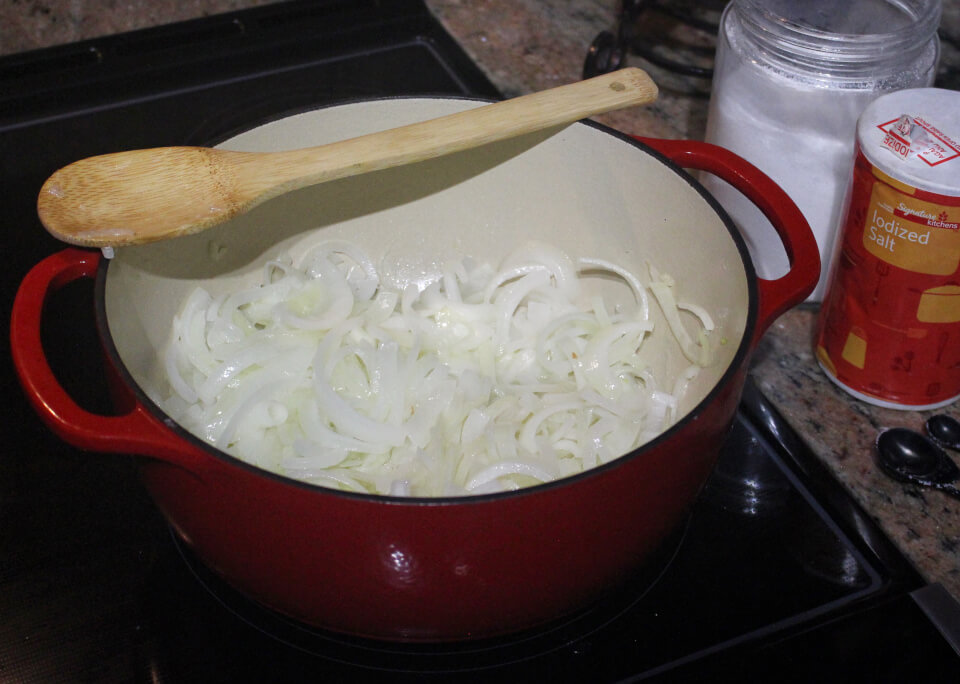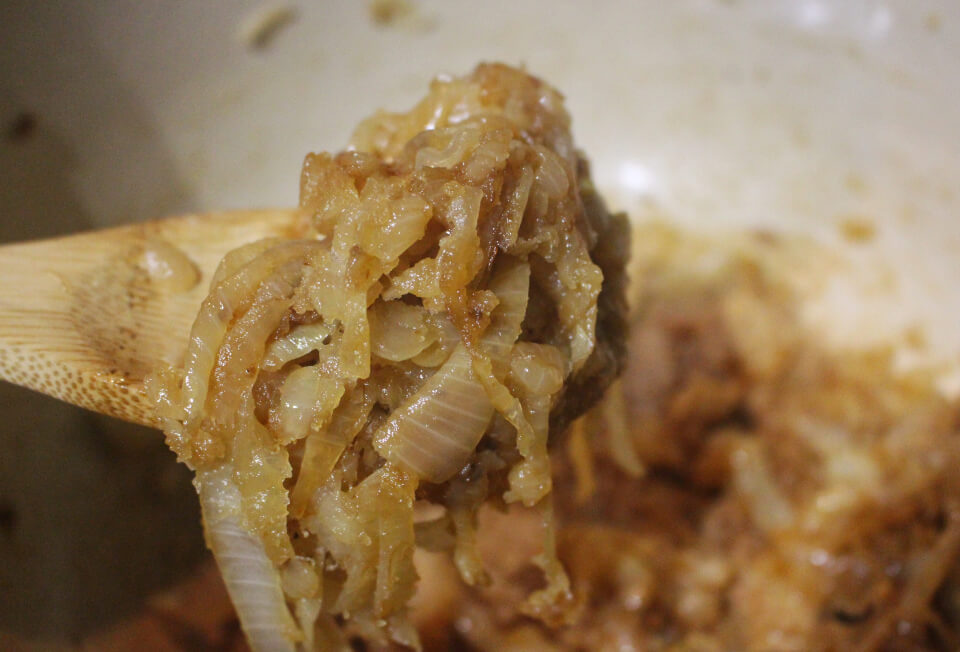 For this recipe, you will follow the previous onion soup recipe exactly. You will then bring the soup to a boil and pour into tureens or soup pots. Unfortunately, I do not own any of those adorable soup pots so I just kept it all in my Dutch oven which worked well. Some Swiss cheese and a little bit of raw grated onion is stirred into the soup. The rounds of hard-toasted bread are placed to float on top and more grated Swiss cheese is spread over them. Lastly, a little olive oil is sprinkled on top. This all goes into a 325-degree oven for 20 minutes. For the last minute or two, set underneath the broiler to brown the top. Instantly when this soup comes out of the oven, you will know that you just did a good thing. Ten out of ten stars- nothing in this recipe needs to ever be changed or modified. It is perfection!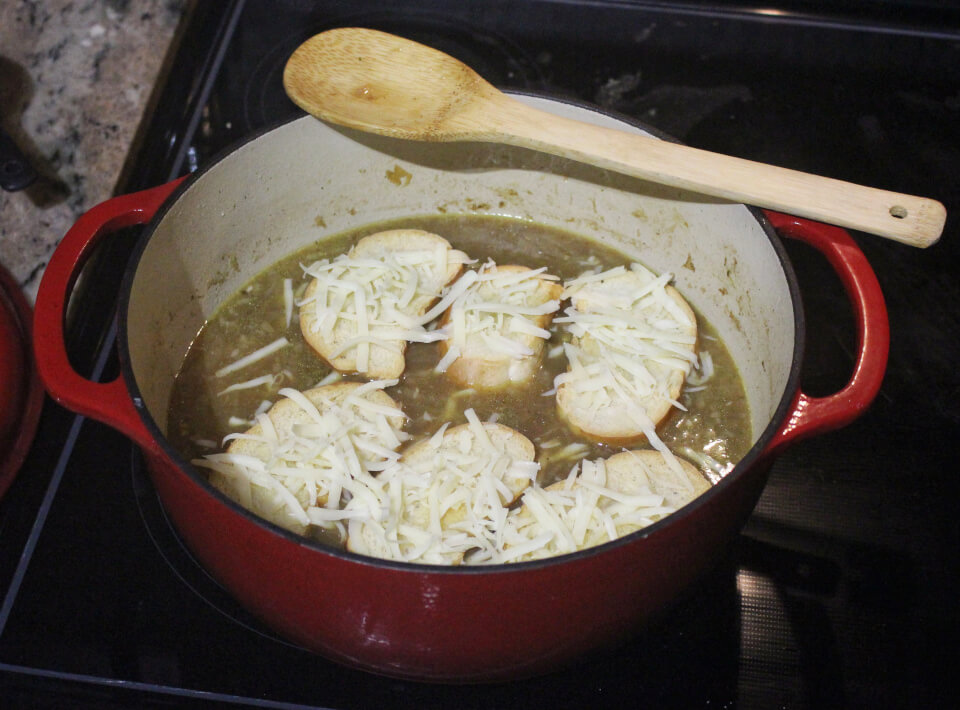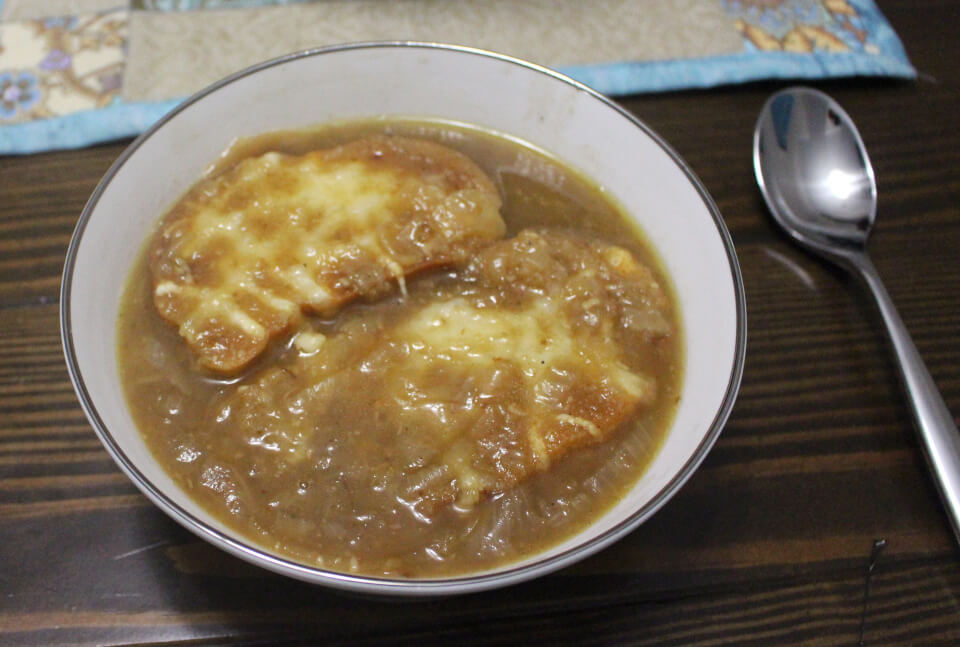 You can find this recipe and all the other Julia Child recipes I make in Mastering the Art of French Cooking
Bon appétit!
March 3, 2020 by Laura Bullock