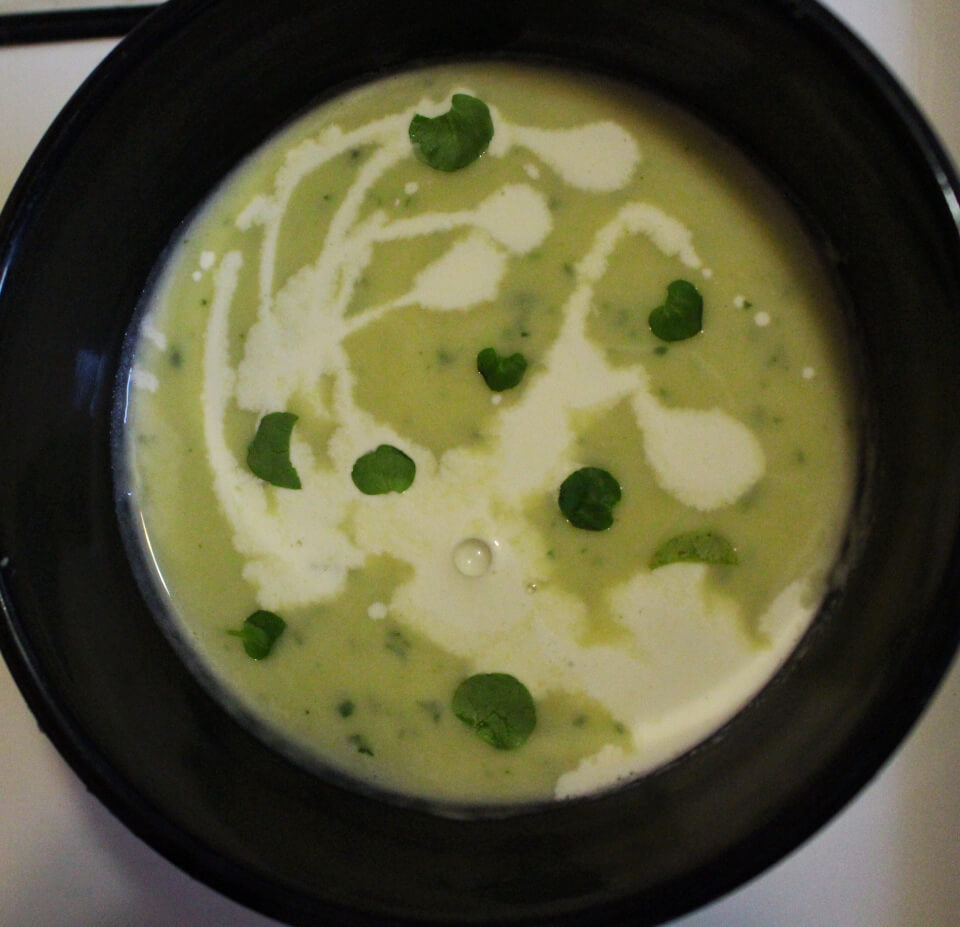 Mastering the Art of French Cooking | Julia Child
Recipe 21
- Potage au Cresson [Water-cress Soup], p. 38
You can buy Julia Child's Mastering the Art of French Cooking which contains these recipes here.
____________________________
Butter Count: +3 TB
Cost: $7.79 [~$1.11 per serving]
Soo it's been awhile! Just like February, March passed me by so quickly. This is only my 4th recipe and 2nd blog this month. School is really getting in the way of my cooking! Fortunately, school is almost done forever. I graduate mid-May, and I couldn't be more ready. I also hope that will mean I am able to cook more too.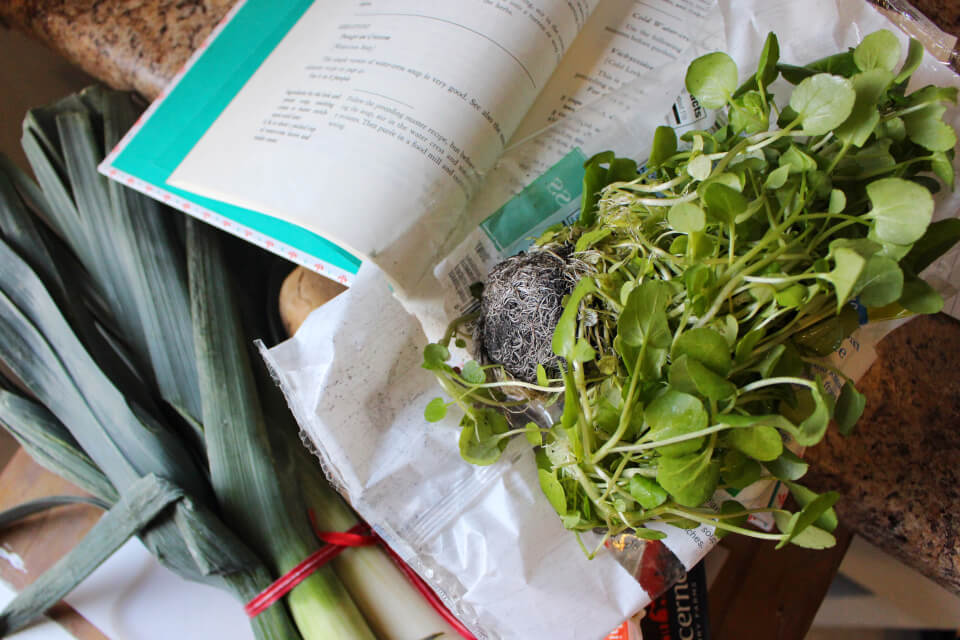 If you read my 2nd blog, you will soon find out that this one will be VERY similar. This recipe is essentially the potato and leek soup with water-cress added in. You still have the same ingredients- potatoes, leeks, water, salt, and whipping cream. So, maybe you are like me, and asking 'what in the world is water-cress??' Well, that is a very good question. Water-cress is an aquatic plant species that is a leafy green. Their little green leaves actually look like tiny lily pads to me. They taste like any other leafy green but have a slight peppery taste to them. It actually took me awhile to find it and then one day I'm at the grocery store I always go to, and there it was. I have NEVER been so excited to see a leafy green in my life. FINALLY I can move past the 2nd soup recipe!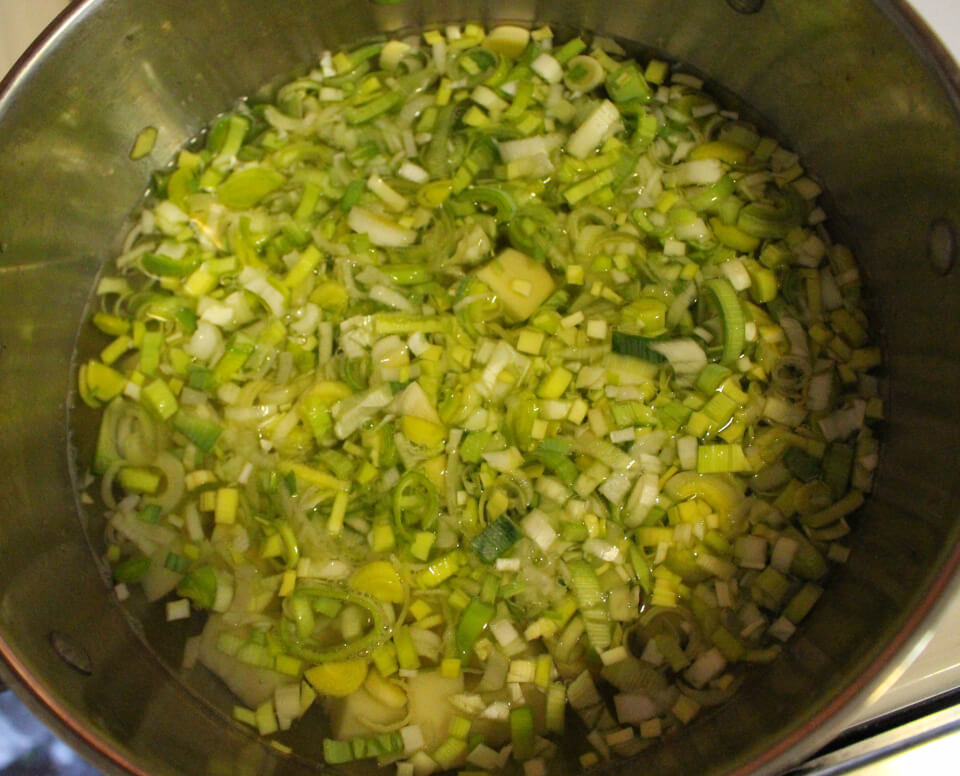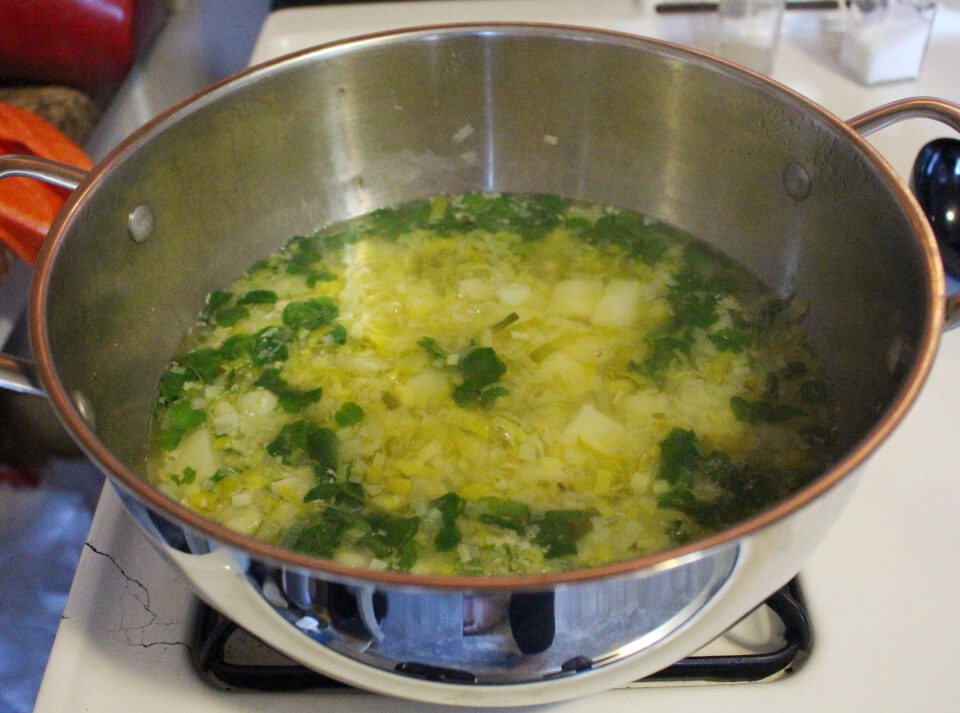 This is a very simple recipe- put all ingredients except the water-cress and cream into a pot and cook for about 45 minutes. Right before puréeing the soup, the water-cress is added and simmered for 5 minutes with the soup. The cream is then stirred into the soup right before serving. This is a quick delicious soup that is perfectly reasonable to make on a weeknight. I mentioned in the previous potato and leek soup blog that Julia says to mash that one with a fork, and I didn't feel like I was able to combine all the ingredients very well. This time I did use my electric blender, and I enjoyed the soup much more. The flavors were able to really mix in with each other and was the perfect consistency. When it doubt, get the blender out.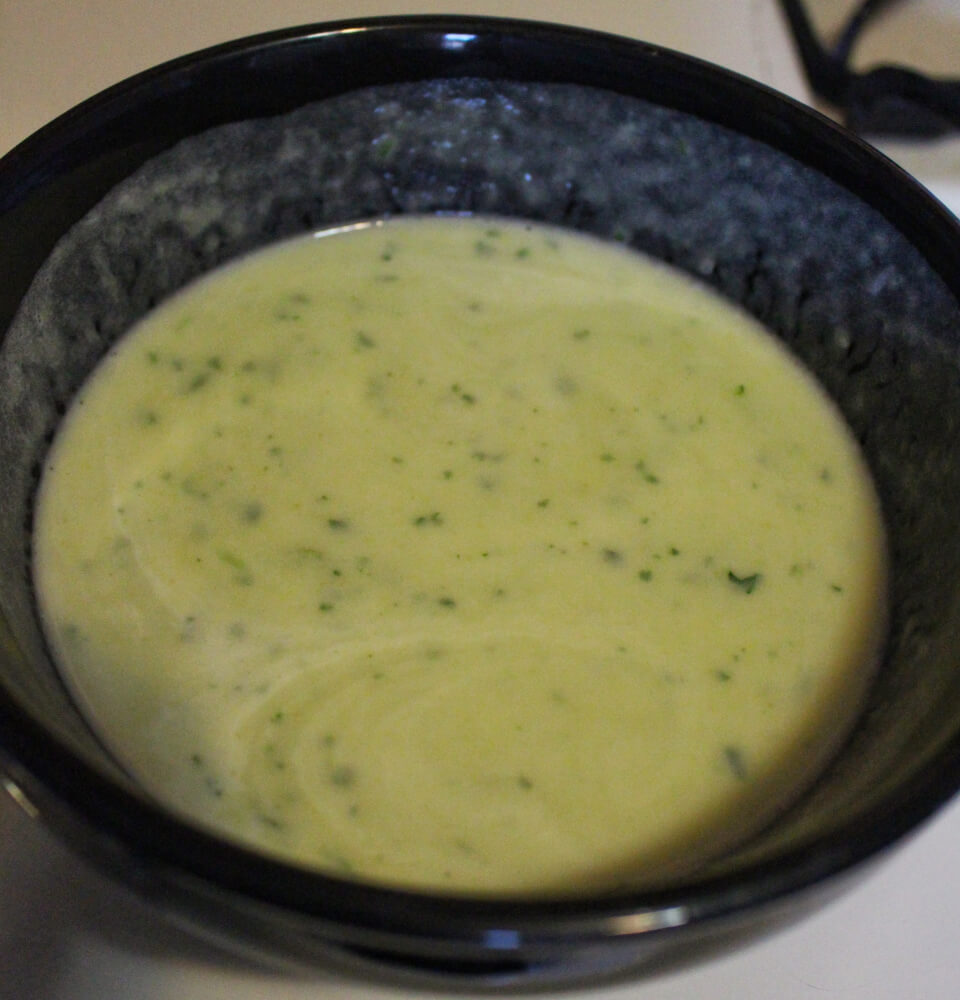 You can find these recipes and all the other Julia Child recipes I make in Mastering the Art of French Cooking
Bon appétit!
May 7, 2019 by Laura Bullock