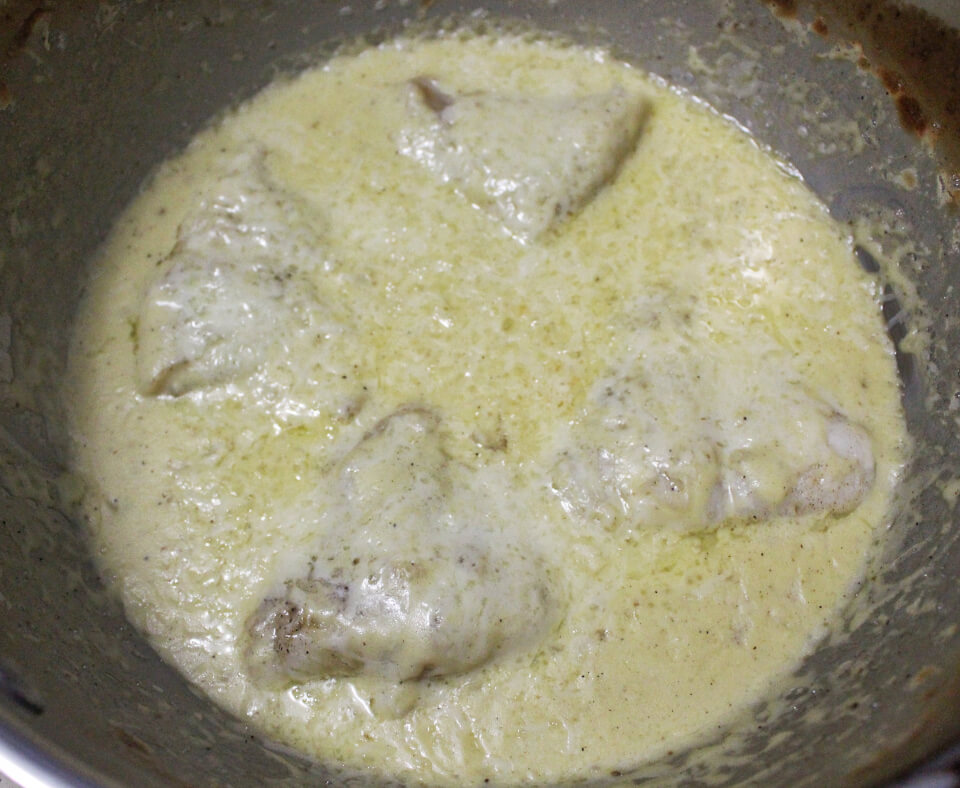 Mastering the Art of French Cooking | Julia Child
Recipe 100
- Filets de Poisson Gratinés, à la Parisienne [Fish Filets Poached in White Wine; Cream and Egg Yolk Sauce, p. 211
You can buy Julia Child's Mastering the Art of French Cooking which contains these recipes here.
____________________________
Butter Count: +5.5 TB
Cost: $20.38 [~$3.40 per serving]
WOW. By this point, you are probably tired of me telling you that almost every recipe I make is amazing. Sure, I get it. But these recipes really are so delicious. There's a reason Julia is so famous! With that said, please don't ignore this recipe. This recipe will bring a perfectly cooked fish with an AMAZING sauce right to your table. Also, it is one of the fastest recipes so far making it easy to prepare even on a week night. Honestly, I want to start putting this sauce on everything- breakfast, lunch, and dinner. Maybe put it in a bowl and eat it straight out of there with a spoon? Yeah, I'd even consider that. Get the point? This sauce is life-changing.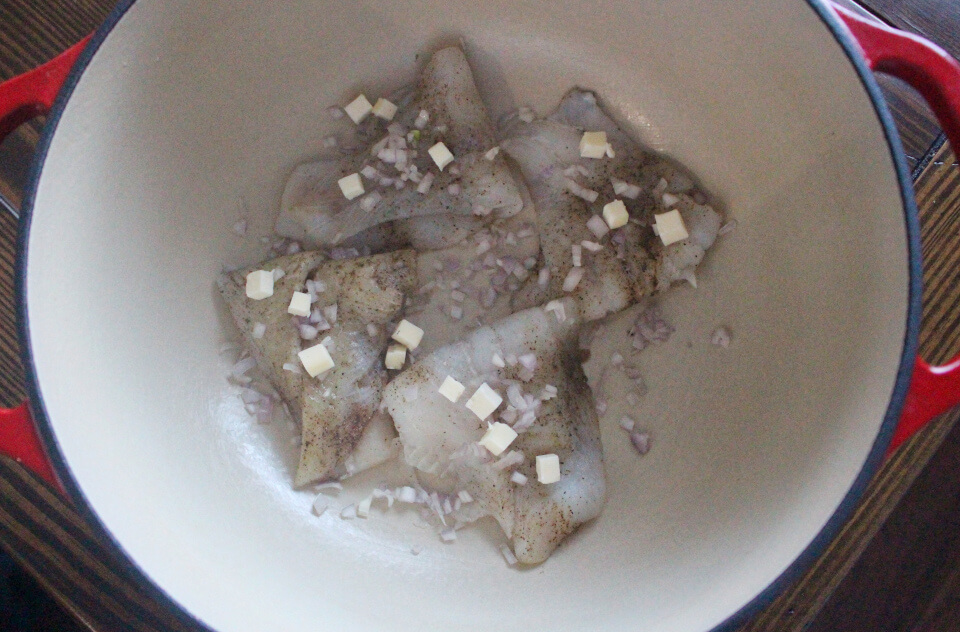 In this recipe, you will make a velouté. Fancy, right? This is the result from combining the poaching liquid with a flour and butter roux. The velouté is then mixed with cream and egg yolks to make a parisienne. As for poaching the fish, it is poached exactly the same way as the previous fish recipes so I will not get into that. After poaching, the liquid is boiled down to one cup. Next, melted butter is blended with flour and cooked slowly for about two minutes while stirring. It is taken off the heat and the poaching liquid and milk is beaten in. All of this goodness is boiled for one additional minute. Now egg yolks and cream are mixed together. One cup of the hot liquid is beaten in by droplets. This is important because you do not want your yolks to scramble. This is called tempering your eggs which basically means you are slowly going to raise the temperature of your eggs so they do not scramble. After they are tempered, you can add the rest of the hot liquid. Now set all of it over moderate-high heat and boil and stir for one more minute. Add more cream until the liquid is thin enough to "coat a spoon nicely." Season with salt, white pepper, and lemon juice and strain.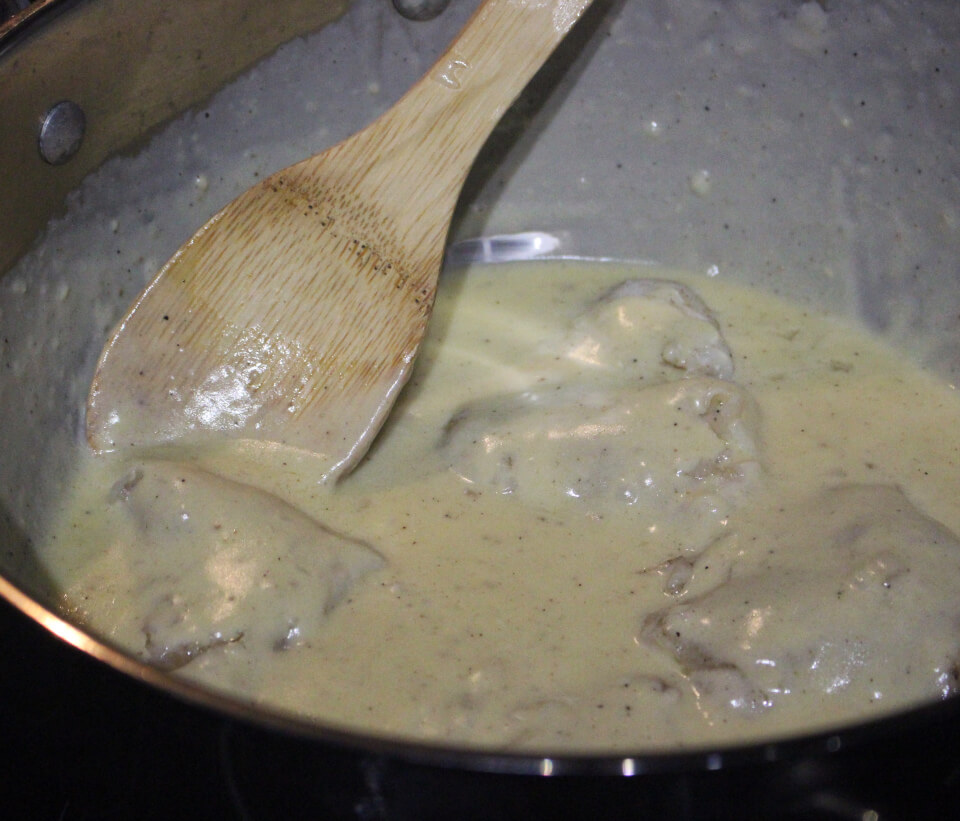 The sauce is poured over the fish and topped with Swiss cheese and butter. It is all reheated slowly on the stove until simmering and placed under the broiler until you get a nice browned top. After writing all of this, I really want this dish again. This recipe is what I think of when I hear 'Julia Child'- rich, delicious, buttery, flavorful. At first, I was a little sad that my 100th recipe was not a looker. But by the time I had taken a bite, I did not care. I knew that this recipe was something great, and I am so happy it was the recipe that took me into three digits.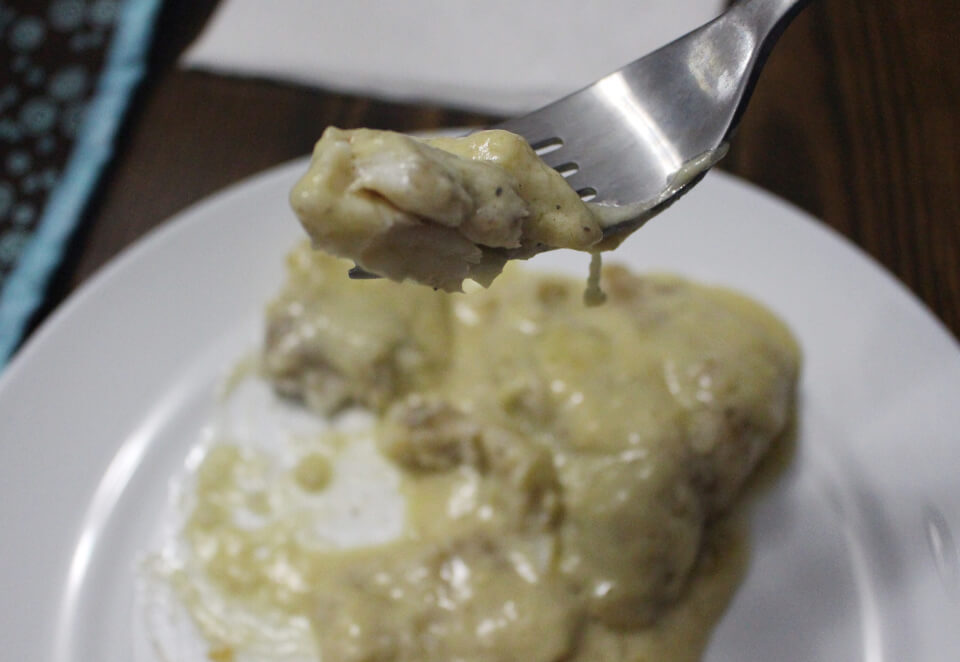 You can find these recipes and all the other Julia Child recipes I make in Mastering the Art of French Cooking
Bon appétit!
May 1, 2020 by Laura Bullock