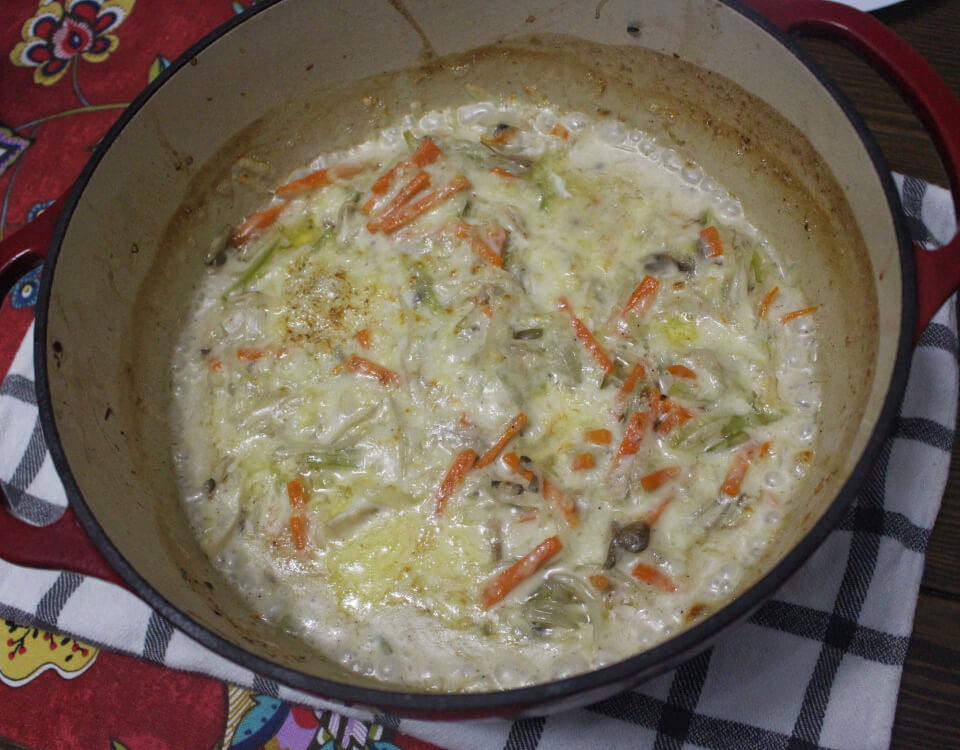 Mastering the Art of French Cooking | Julia Child
Recipe 81
- Filets de Poisson à la Bretonne [Fish Filets Poached in White Wine and a Julienne of Vegetables], p. 211
You can buy Julia Child's Mastering the Art of French Cooking which contains these recipes here.
____________________________
Butter Count: +7.5 TB
Cost: $23.28 [~$3.88 per serving]
Have I told y'all lately how much I love this cookbook? Following the recipes in order is like attending cooking school taught by Julia. This was my third fish recipe. In my first fish recipe, I poached fish filets in white wine. There was no sauce. I tasted the fish on its own in all its glory. I learned a new way to cook fish, and I fully was able to understand why poaching works. In my second recipe, I took that exact same poached fish and made a delicious white sauce with the poaching liquid to top the fish. I experienced those flavors together and understood why they worked. This time around, I confidently went into the kitchen, and I poached a fish with barely even having to look at the cookbook. I made the same exact white sauce, but this time with a julienne of vegetables spread over the fish. I am learning these recipes one step at a time. Sure, it's a slow process, but oh so worth it. I am so ready for the day I can walk into the kitchen, take all these wonderful techniques that Julia has taught me and make something wonderful on my own. Of course, I will always keep Mastering the Art of French Cooking close-by just in case though.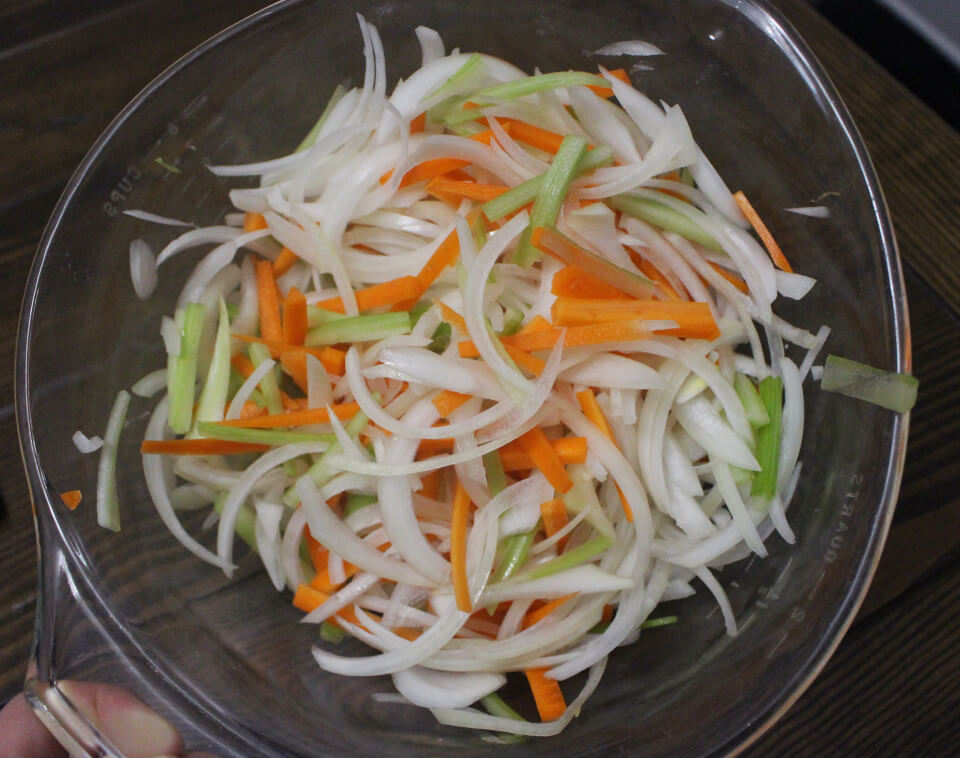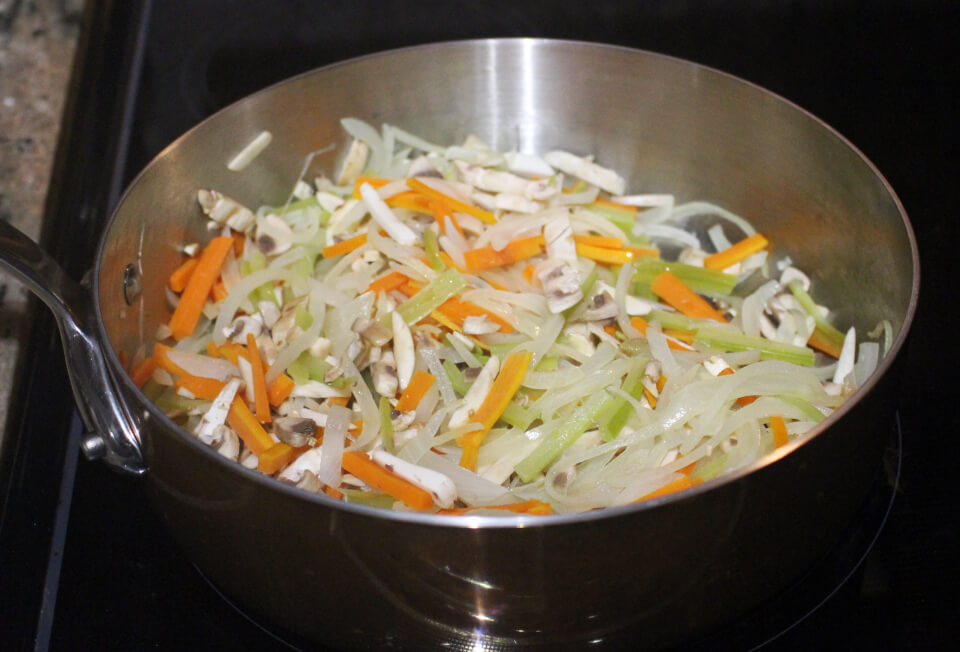 Like I said, this recipe is the same recipe as the previous fish one except there are vegetables cut into julienne matchsticks. It was my first time cutting anything julienne, and I grossly underestimated how long it would take me. I even got out my ruler in order to make them exactly 1 ½ inches long and 1/8 inches across. Definitely need to practice my cutting skills. Carrots, yellow onions, and celery are slowly cooked in butter for about 20 minutes. Mushrooms are then added in and cooked for 2 minutes. Season with salt and pepper. The vegetables are spread over the fish filets, and the fish is poached in the same manner. Lastly, the white sauce is made (still VERY delicious by the way!).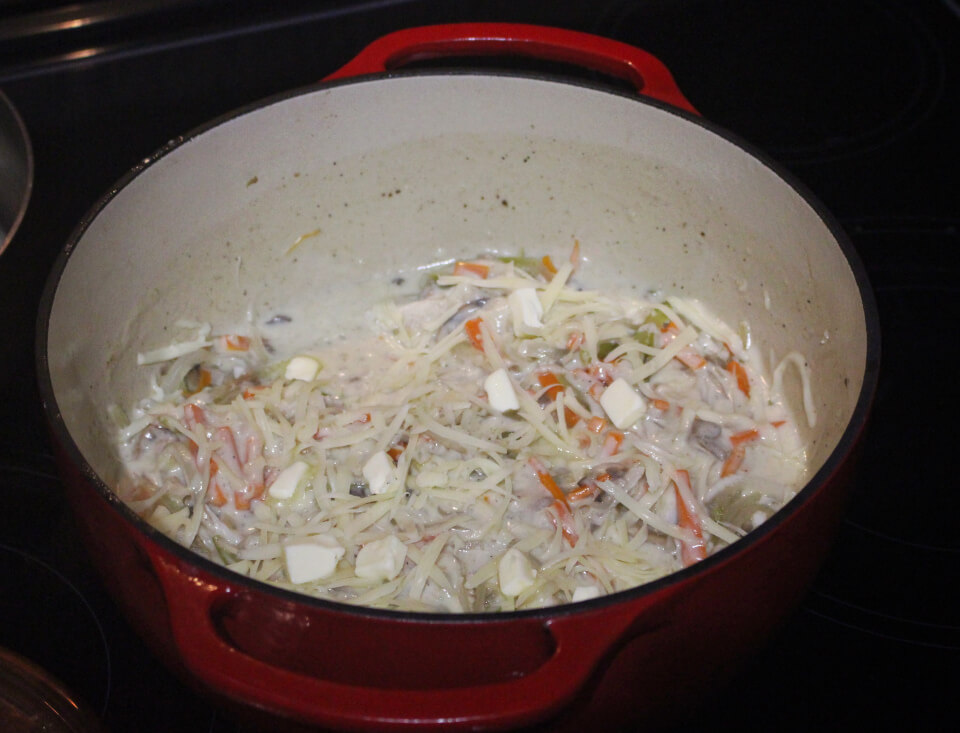 Overall, this is a great recipe. I actually preferred the Fish Filets Poached in White Wine with Mushrooms over this recipe. I think the vegetables took away from the taste of the rich white-wine sauce, but they sure do add color and make it a little prettier!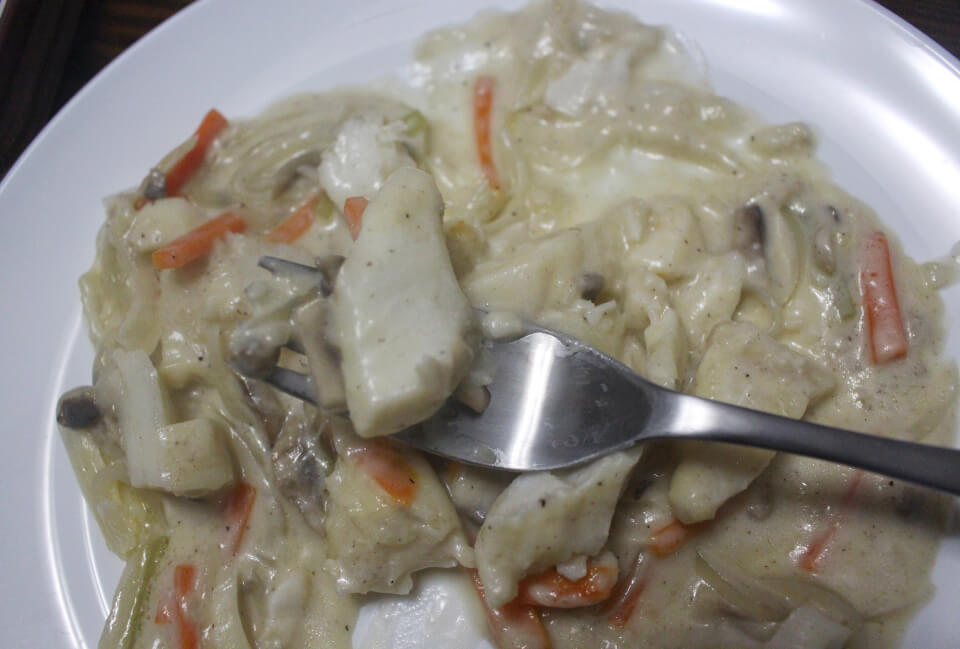 You can find these recipes and all the other Julia Child recipes I make in Mastering the Art of French Cooking
Bon appétit!
March 9, 2020 by Laura Bullock