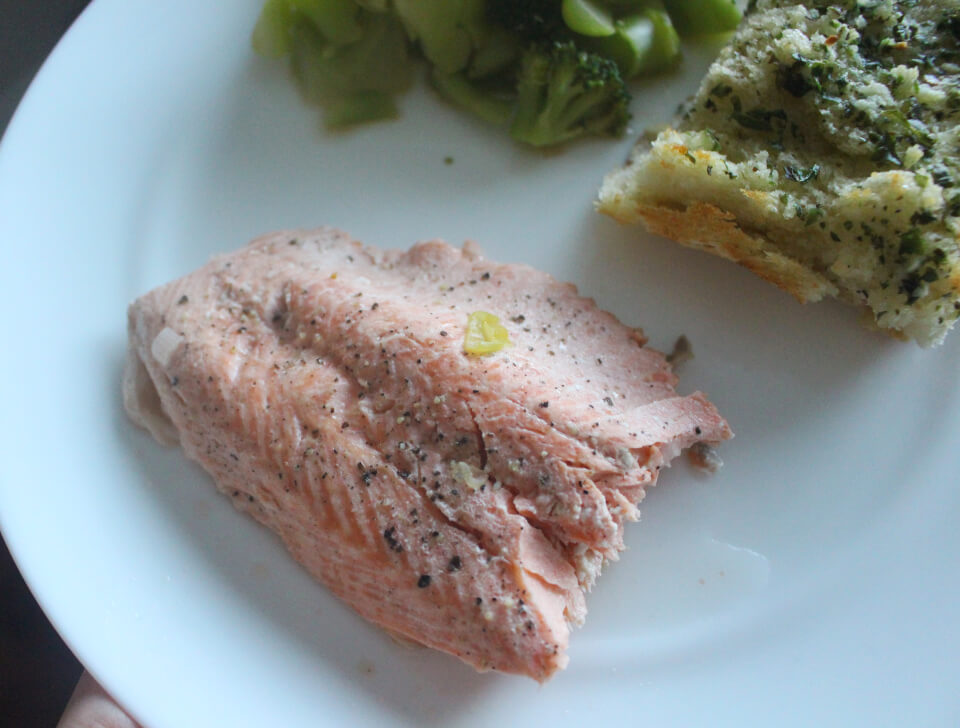 Mastering the Art of French Cooking | Julia Child
Recipe 48
- Filets de Poisson Pochés au Vin Blanc [Fish Filets Poached in White Wine], p. 208
You can buy Julia Child's Mastering the Art of French Cooking which contains this recipe here.
____________________________
Butter Count: +1.5 TB
Cost: $18.45 [~$3.08 per serving]
My second attempt at cooking fish! If you read my previous blogs, you would have read about the absolute horror when I cut open my flounder in order to cook this recipe the first time around. Long story short, the flounder had worms. Red, translucent, 100% alive worms. Absolutely terrifying, and I was traumatized for a while after that. I finally become brave enough to attempt again.. But this time, NO flounder. I used trout this time around, and it was good. However, Julia suggests sole. I found it at our local Asian Market so will definitely be using that next time!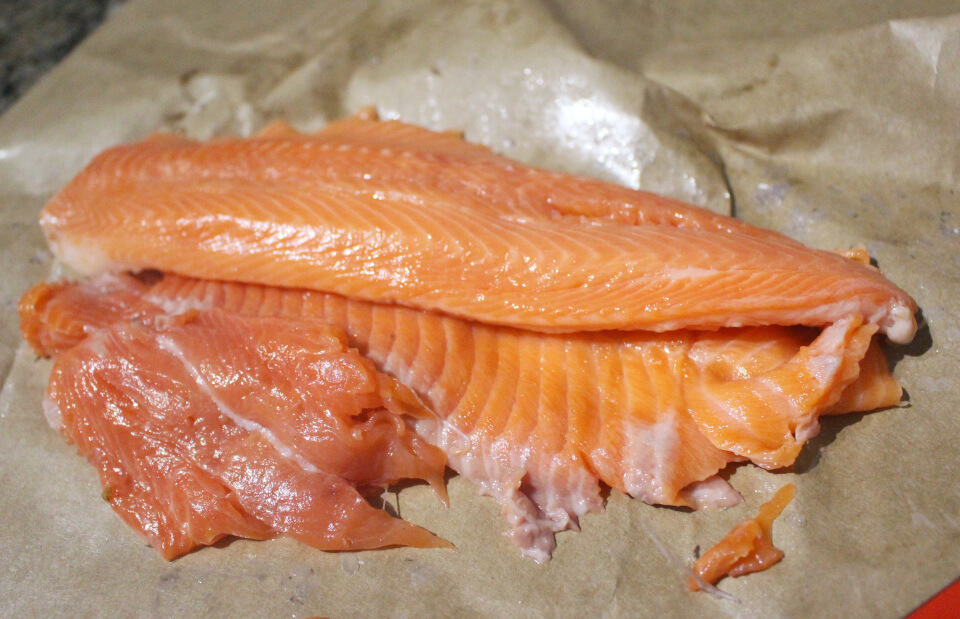 This fish recipe is super simple. It was my first time poaching fish so I had a lot of fun with it. The white wine adds a very subtle delicious flavor to the fish. I am so excited to make the next recipe in this chapter which is this same fish with white wine and mushroom sauce. Yum! I served this poached fish with a side of broccoli and piece of garlic bread. Delicious!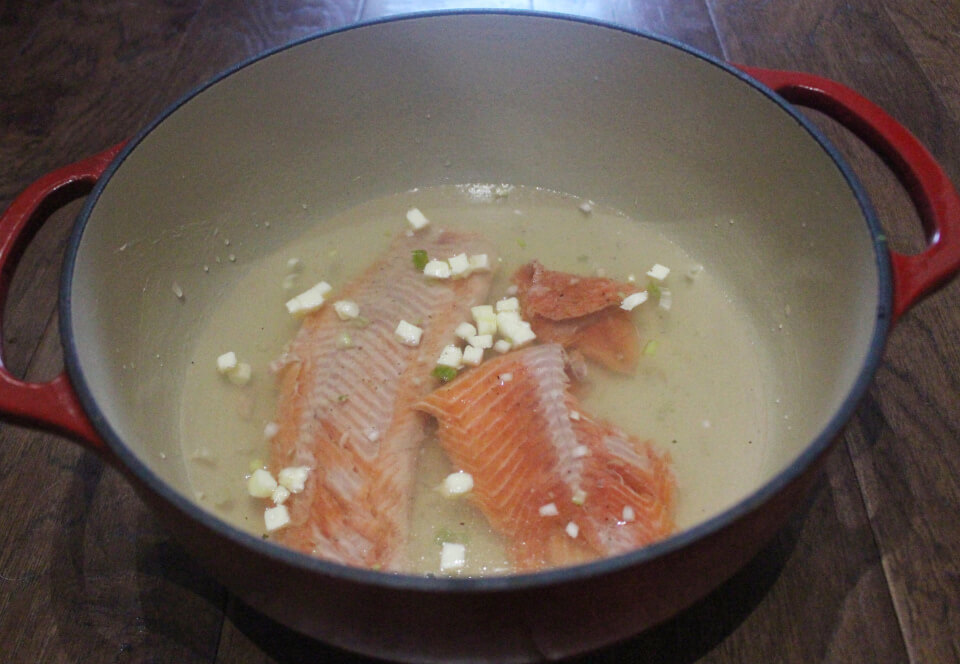 In order to make this dish, shallots, lightly seasoned fish filets, and butter are put into a baking dish. I used my fairly new Lodge Dutch oven. I then barely covered the fish with a white wine and water mix. The liquid is brought to a simmer on the stove and then placed into the over for about ten minutes. Then you're done! I told you it was simple. In the book, Julia does go on to describe how to reheat the fish while you are making a sauce. Since I decided to try poached fish without the sauce first, I will save those details for next time.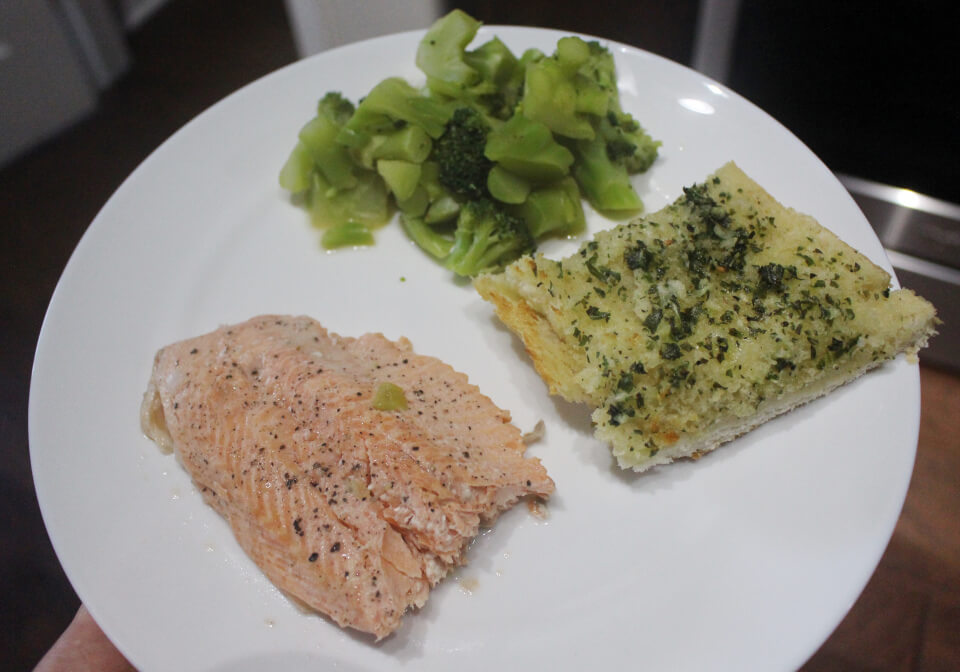 You can find this recipe and all the other Julia Child recipes I make in Mastering the Art of French Cooking
Bon appétit!
November 4, 2019 by Laura Bullock