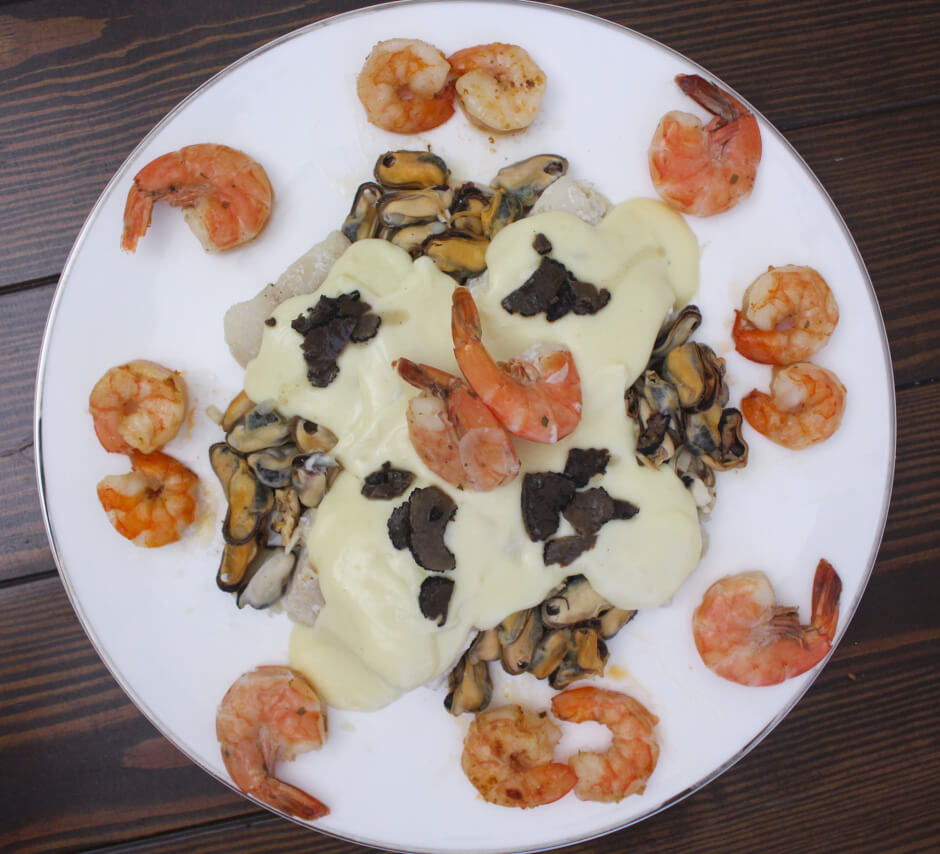 Mastering the Art of French Cooking | Julia Child
Recipe 164
- Sole à la Dieppoise [Fish Filets with Mussels and Shrimp], p. 214
You can buy Julia Child's Mastering the Art of French Cooking which contains these recipes here.
You can watch me make this recipe for the first time on my YouTube channel here.
Butter Count: +14.5 TB
Cost: $51.69 [~$8.62 per serving]
I love seafood. So much, in fact, that my number one dish from the first quarter of recipes from Mastering the Art of French Cooking was Fish Filets Poached in White Wine; Cream and Egg Yolk Sauce. So, I was really excited for this recipe. That cream and egg yolk sauce covering poached fish, shrimp, AND mussels?! Count me in! This was my first time cooking with fresh mussels. Exciting day, indeed.
LAURA'S RATING: 4
BRIAN'S RATING: 6
As you can see by my rating, this was a huge let-down for me. I was completely prepared to put this one on my top ten list but no such luck. The whole process was draining for me. Between making four different recipes, taking pictures, and videoing everything, I was TIRED. The most difficult part of this recipe is just getting everything done at the same time so it is all still fresh when you go to plate and pour the sauce over it. My fish filets were a tad overcooked. The sauce was cold by the time we ate. And I think I realized that I'm not a huge mussel fan. I've had them at restaurants before, and I liked them quite a bit. Maybe this recipe was just a tad bit too bland for me. I found myself wanting more flavor. The sauce wasn't the same for me this time around. I think that happened for two reasons. First, the sauce wasnt just made with the fish poaching liquid but also the mussel liquid which was really fishy. Second, last time we covered the sauce with Swiss cheese and popped it under the broiler. If you've read previous blogs, you know that cheese is my favorite food. That probably helped with how much I liked the last fish recipe.
THE SHRIMP THOUGH. Oh my goodness, the shrimp. I could eat those shrimp every single day, and I would be a happy camper. I fully plan on making these shrimp over and over again. Too bad it's not an actual recipe in the book because it probably gets overlooked by many. It's literally only three sentences prior to this recipe. Go find those three sentences and make this shrimp!
COOKING PROCESS: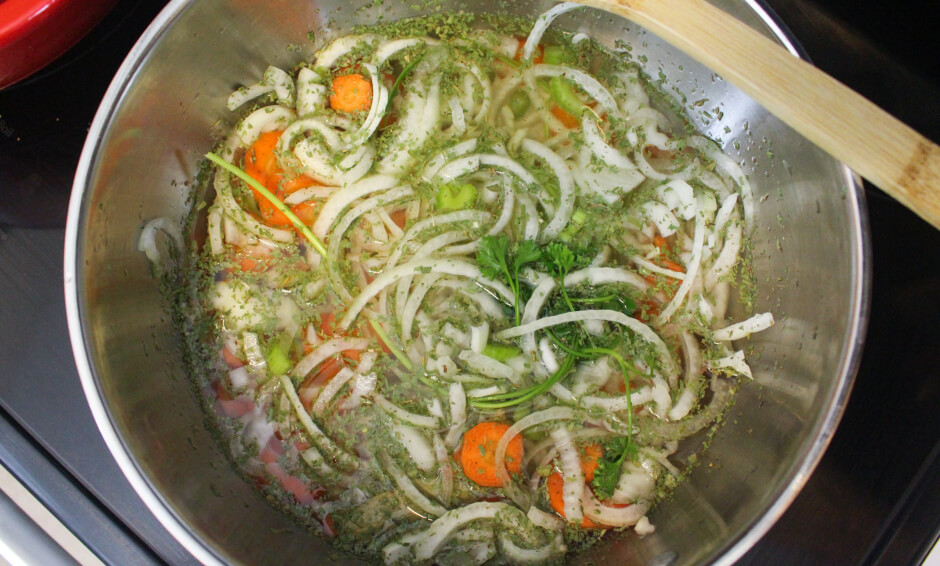 I started preparing the shrimp first. You must first simmer white vermouth, water, onion, carrot, celery, parsley, bay leaf, thyme, peppercorns, and tarragon together for 15 minutes. The shelled shrimp is then simmered in the flavorful liquid for 5 minutes. Don't skip this step! Even the shrimp that weren't covered in the delicious butter afterwards still had great flavor from cooking them this way. Six of the shelled shrimp get saved for plating.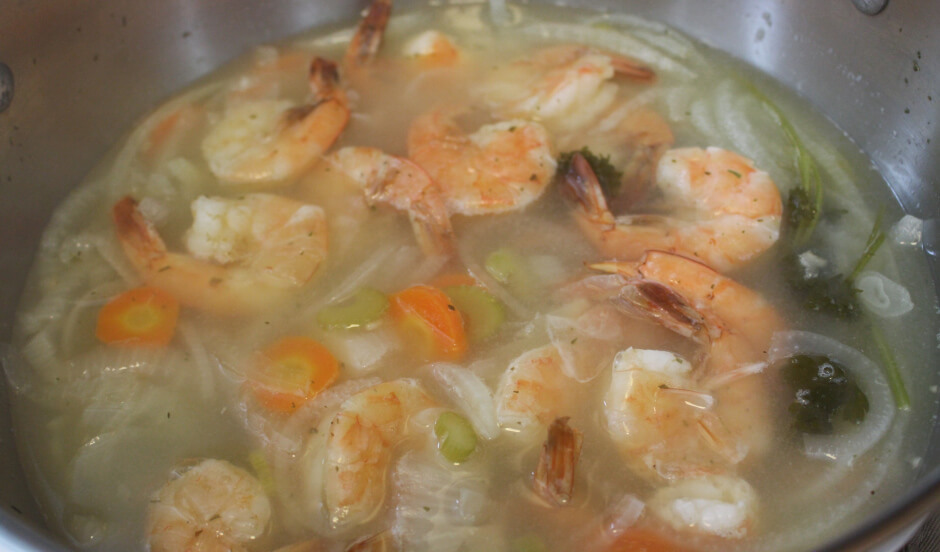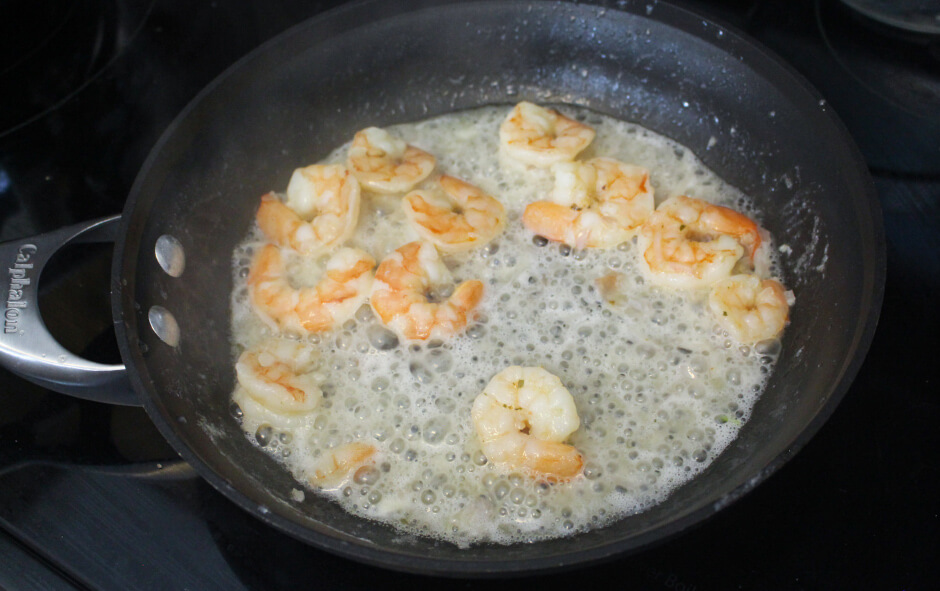 The rest of the shrimp are de-shelled and cooked in butter, shallots, salt, pepper, and white vermouth. YUM.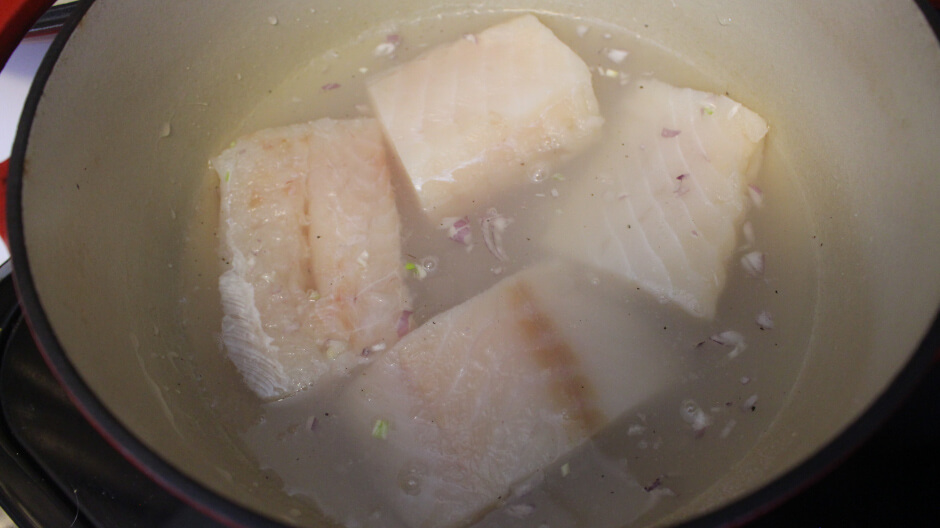 I then poached the fish. It is poached in the same exact manner as the previous fish recipes in this book.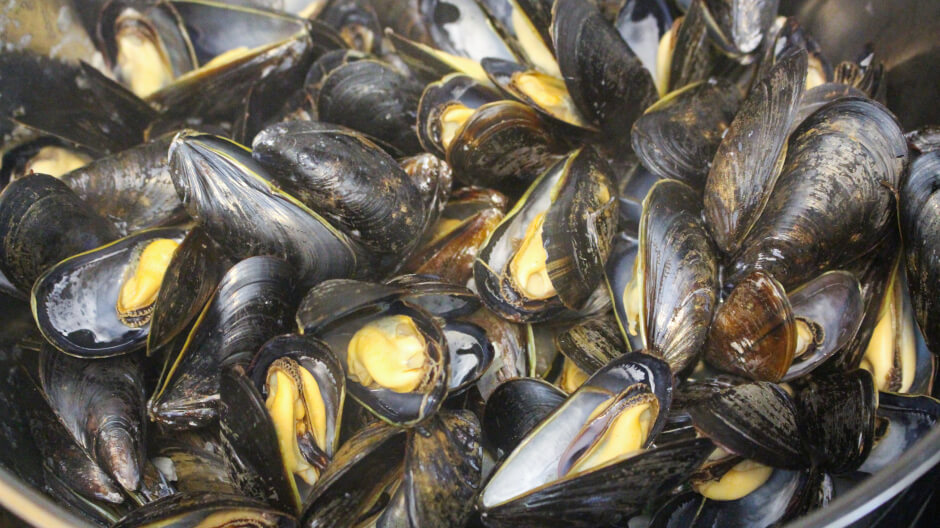 Next up, mussels! The mussels are to be scrubbed and soaked in water for a couple of hours so they gourge their sand out. If the shell is open just even a little bit, throw it out! This is an indicator that the mussel is probably dead. You can give the mussel a good tap on the shell to see if they close back up. If they stay open, don't chance it. The mussels are cooked in a small amount of white vermouth, shallot, parsley, and pepper. The liquid will boil, the mussels will steam, and their shells will swing wide open! It's kind of fun to watch. Though a little morbid.. poor lil' fellas.
The sauce is the same sauce as the previous recipe. The only difference is at the very end, right before serving, A LOT of butter is beaten in. She says that you can use 4 to 16 tablespoons of butter but 6 to 8 tablespoons is the usual amount. I went with 8.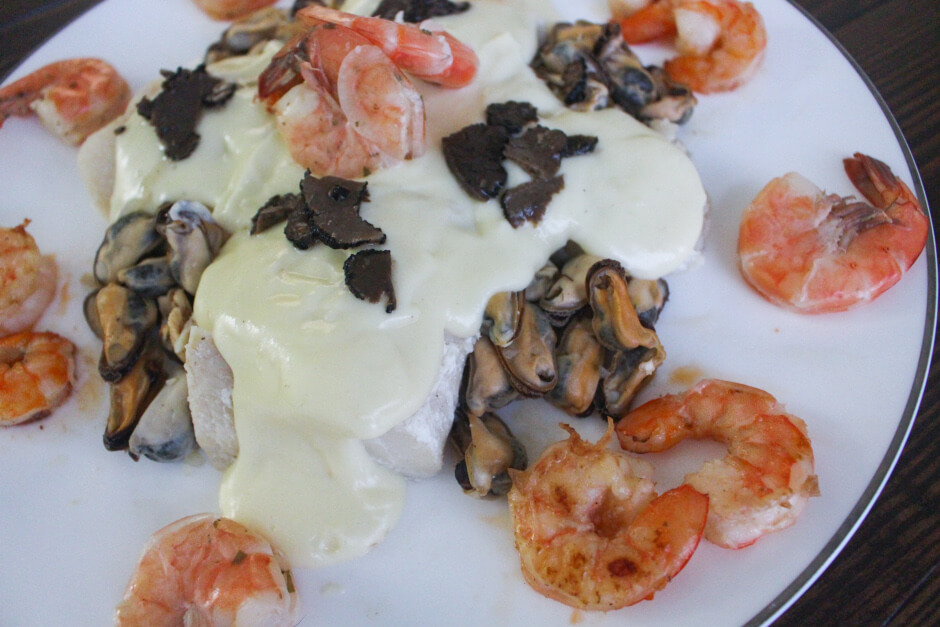 The last thing to do is plate everything! I struggled with this quite a bit. There are so many components of this dish, and, honestly, the sauce looks a like a big yellow glob when on the plate. Perhaps, I should've thinned it out more. This is the best I could come up with! The final assembly involves 6 shelled shrimp and 6 to 12 canned truffles.
You can find these recipes and all the other Julia Child recipes I make in Mastering the Art of French Cooking
Bon appétit!
February 1, 2021 by Laura Bullock